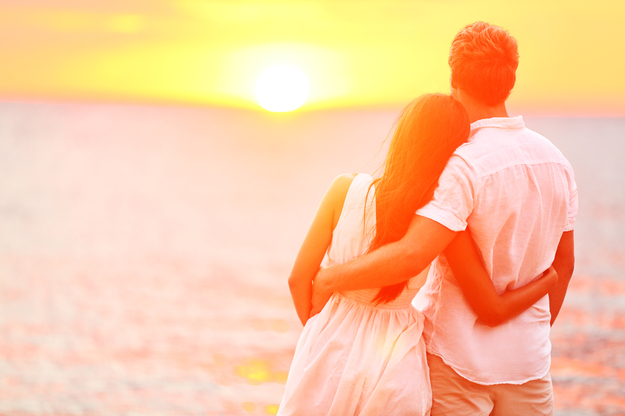 Looking for some travel inspiration to spark your honeymoon ideas? Choosing a destination can be challenging, but narrowing down your traveler personality will help.
From spending long days on the beach to trekking through jungle terrain and eating our way through Spain, we've got a honeymoon idea for every kind of couple.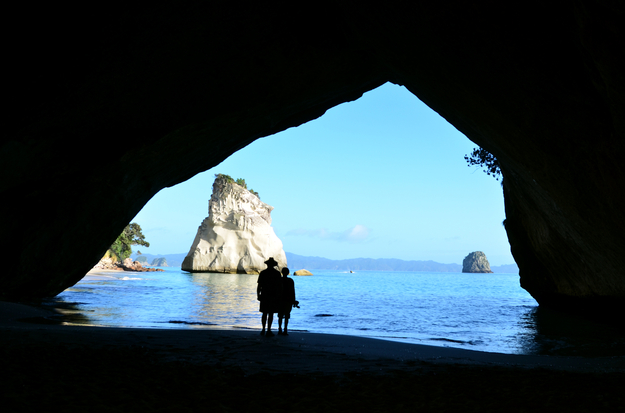 Want to carve your own path on your honeymoon? New Zealand is a paradise of exploration.
Adventurers



For a DIY honeymoon filled with self-guided excursions, endless exploration, and free-flowing thrills.
Honeymoon adventures extend well beyond catamaran cruises and hula lessons (though we're incredibly fond of both of those activities). Opt for an action-oriented honeymoon trip, and your inner explorer will thank you. Whether white-water rafting in Costa Rica, cycling across scenic Switzerland or exploring the peaks and valleys of Peru en route to Machu Picchu, a dose of outdoor adventure will elevate any honeymoon itinerary.
Regarded as the adventure capital of the world, New Zealand is definitely a worthy contender for your adventurous honeymoon destination. From canyoning adventures to jet-boat tours and sky-high thrills (like hot-air balloon rides, skydiving, and tandem bungee-jumps), New Zealand is sure to get your hearts pumping. Best of all is New Zealand's Great Walks - a series of self-guided, multi-day hikes that showcase the country's stunning landscapes and magnificent wildlife.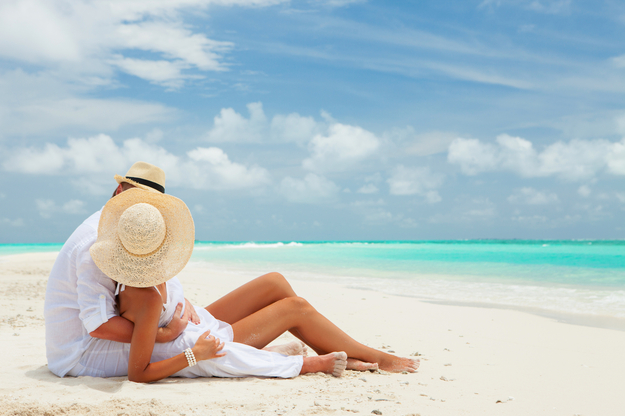 A honeymoon of powder-soft sands and endless shades of blue will look good on you.
Beach Bums



Does your dream honeymoon involve endless days of lounging on the sand?
Let's face it: the honeymoon default has always been - and likely will continue to be - a sunny beach destination. And we're completely OK with that! Whether your choice stretch of sand is famously exotic (think Koh Phi Phi Leh in Thailand), large and lively (like Ipanema in Brazil), up-and-coming (such as this Greek island you may have never heard of), or tried-and-tested (like the Caribbean), a beach-centric honeymoon is sure to satisfy.
Boasting everything from all-inclusive resorts and casinos to secluded, sandy shores, the Bahamas is pure honeymoon paradise. Mega resorts - such as Atlantis and SLS Baha Mar - pamper guests with endless amenities, comforts, and luxurious entertainment. Smaller islands - like Eleuthera and Andros - offer serenity, seclusion, and the possibility of your own private beach.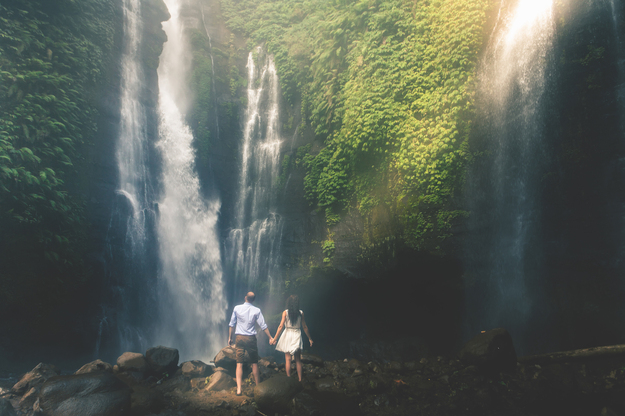 A honeymoon road trip around Iceland offers natural beauty around each bend.
Roadtrippers



A honeymoon road trip will tap into the thrills of the open road.
We can all agree that sometimes the journey is greater than the destination. If you buy into this philosophy, consider an exciting road trip for your honeymoon. With new sights and accommodations each day along with the allure of possibilities around every bend, a road trip can make for a great honeymoon idea. Plus, hours on the open road will get you and your new life partner acquainted in ways you never knew possible.
Iceland is sized perfectly for a one-week road trip. Its world-renowned Ring Road - well-paved and with plenty of signs - makes this adventure simple and accessible to anyone. Breathtaking Icelandic scenery seems infinite. Cozy cabins and colorful fishing villages will provide all the romantic ambiance you could ever desire. And day hikes to geysers, glaciers, lagoons, volcanoes, and geothermal baths give the perfect excuse to get out and stretch your legs.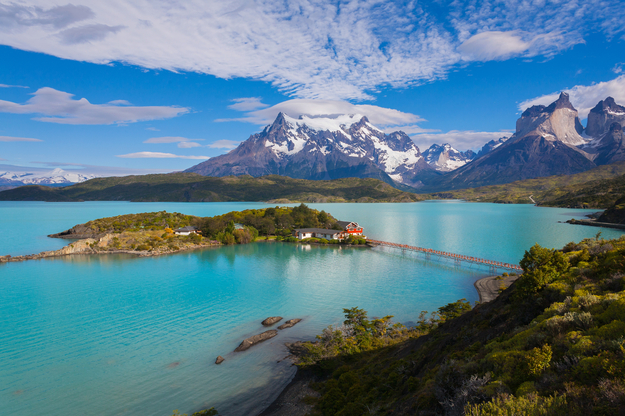 The Patagonia region of Chile is rich in dramatic landscapes and remote lodgings for your quiet getaway.
Escapists



Get away from it all - just you and your new beaux - with a honeymoon focused on privacy and serenity.
You'll want to recharge after the whirlwind of planning and celebrating your dream wedding. Rest, relaxation, and rejuvenation just seem to come easier in far-flung destinations. From Buddhist meditations and hot stone baths in these luxurious digs in undiscovered Bhutan to a remote mountain lodge in Alaska (America's last frontier), a peaceful getaway might be just the honeymoon idea you never knew you needed.
For the ultimate serene escape, consider the Patagonia region of Chile. The southernmost tip of South America is rightfully referred to as the end of the world. Glaciers, lakes, rivers, and forests are framed by mountains and enormous granite pillars. Exotic species of bird, puma, and deer roam the land freely. Plop at Explora Patagonia for your unforgettable honeymoon escape.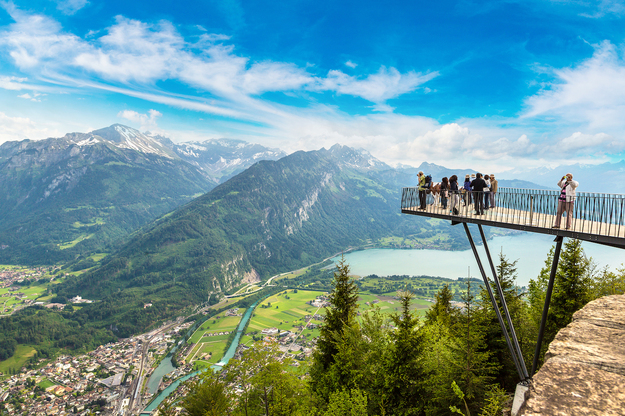 High-flying Interlaken in Switzerland will have your heart pumping the entire honeymoon.
Thrill-seekers



Ride the wave of post-wedding bliss into a honeymoon of pure adrenaline.
Looking for a honeymoon idea that will energize your spirits while testing your limits? An action-oriented trip is guaranteed to get your hearts racing. Imagine hiking a volcano in Bali,
swimming with sharks in South Africa, or making the true ultimate leap of faith by bungee jumping from Macau Tower in China.
Ready to give in to a honeymoon of thrills? Look no further than Switzerland. Along with the magnificent landscapes and enviable public transportation (which makes moving about the country a breeze), the high-flying destination packs adrenaline kicks of all kinds. Ski the world-class Swiss Alps, cycle through its nation-wide network of trails, skydive across the land, or try ice climbing, canyoning, or snowshoeing through the Swiss terrain.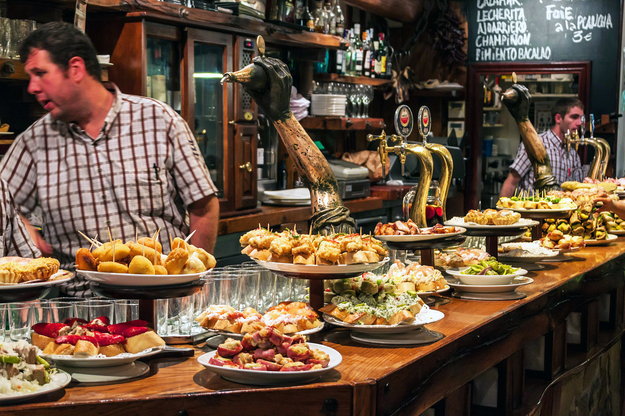 A honeymoon spent pintxos bar-hopping in San Sebastian will revolutionize your thoughts on dining forever.
Foodies



Eat your way through a new culture on a honeymoon filled with explorations of flavor.
Treat your tastebuds to a honeymoon filled with culinary delights. From cooking classes in Morocco to food & drink festivals like Oktoberfest in Germany, a foodie experience might be just the spice that your honeymoon needs. Eating your way toward the heart and soul of a city is exactly as fun as it sounds. Try ranking your favorite macarons in Paris or deciphering the differences between mouthwatering Cajun and Creole dishes in New Orleans.
San Sebastian in Spain sits proudly atop our picks for foodie-centric honeymoon destinations. It's so food-forward that this coastal city is often regarded as the food capital of the planet. Besides the fact that there are more Michelin-starred restaurants per square-meter here than anywhere else in the world, dining in San Sebastian is a way of life.
Its own style of tapas dining, called pintxos, sets a communal vibe throughout the city's bars and restaurants. Served buffet-style, these tooth-picked tapas can range from Spanish ham on toasted breads to assorted cheeses, chorizo, or vegetable croquettes. Sample to your heart's content, tally your total of toothpicks and pay at the end. Bar-hopping is worlds better when the food is this fun, fast, fresh, and affordable.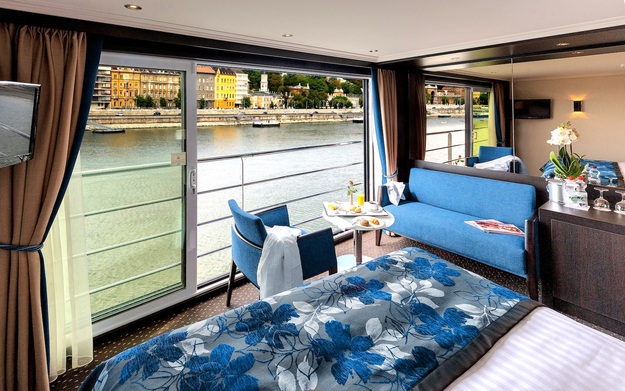 Check out Europe's most famous city sights from the comforts of a honeymoon room with a view.
Combo Travelers



A cruise is one of the best ways to ensure that you don't skip a beat on your honeymoon.
Want to see and do as much as you can? Can't decide where to go or what to do during your honeymoon? A cruise might be meant for you. These luxury resorts of the ocean bundle the very best attributes of an amazing honeymoon: blissful spa treatments, beautiful beach visits, gourmet meals, first-class entertainment, and much more. Plus, if you still can't settle the destination debate, a cruise helps ease the issue by visiting multiple spots, all while providing a journey of pure enjoyment.
The mid-sized ships of Azamara Club Cruises are the perfect choice for a romantic honeymoon. Across six continents, the luxury liner visits at a diverse range of destinations, which is unparalleled by other cruise ships. Once docked, extended stays and exotic on-shore expeditions set the Azamara experience apart from the pack.

In case you missed it:
The Top 10 Best Honeymoon Resorts