Getting ready to design your honeymoon registry? For a little inspiration, browse five of our favorite registries created by real Traveler's Joy couples.
The following newlyweds planned honeymoons to Central Asia, New Zealand, Spain, Switzerland, and the United States, visiting top travel destinations like Madrid, Interlaken, Queenstown, New Orleans, and Nepal.
Click on their registry pages below to trace their incredible journeys. Then get started on building a fantastic honeymoon registry.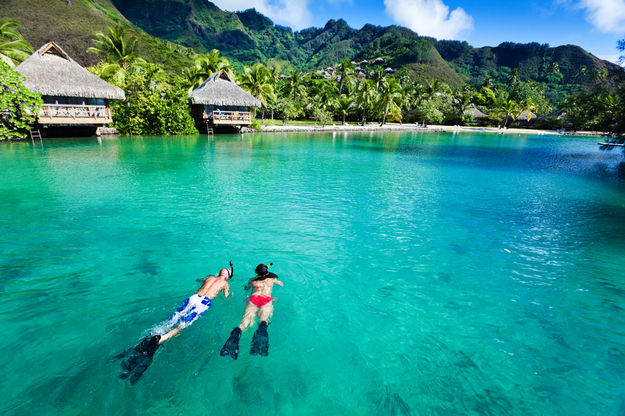 Jen & Oliver, Spain & Belgium
Foodies will love this colorful honeymoon registry filled with culinary delights. Highlights include a cooking class in Sevilla, authentic tapas crawls, and even a football match in historic Madrid.
Kelly & Kyle, Nepal
This is definitely not your average honeymoon! These adventurous newlyweds planned a trek to the Gokyo Ri region of Nepal, also known as the 'lake district' of the Everest Region. This area boasts some of the most jaw-dropping vistas on the planet.
Kendall & Dusty, Switzerland
We absolutely love this outdoorsy registry! These honeymooners packed in a wide variety of once-in-a-lifetime experiences, like champagne and massages at the famous Hotel Eiger in Murren, wine tasting at Chateau de Bellet, and stops at a wide variety of accommodations (from Swiss huts high in the Alps to boutique hotels like B2 Hotel in Zurich).
Sarah & Daniel, Australia and New Zealand
Adventure is clearly a high priority for these lovely honeymooners. Their wonderful registry features surf lessons on Bondi Beach, a bike rental and vineyard tour in New Zealand, a guided kayaking trip in Milford Sound, and an ultra-scenic Sydney harbor dinner cruise.
Jessica & Dominic, USA Road Trip
Instead of sipping Pina Coladas on a beach at an all-inclusive resort, these recent newlyweds decided to embark on an epic two-week, 3,000-mile road trip around the United States. Their amazing itinerary included stops in New Orleans, Savannah, Nashville, Charleston, Washington D.C., and the Appalachian Mountains.

In case you missed it:
The Top 10 Best Honeymoon Resorts