Who said me-time couldn't be shared with the one you love? After surmounting the one-of-a-kind challenge that is planning and hosting a wedding together, a honeymoon filled with equal parts rest and rejuvenation is precisely what this doctor ordered. With no shortage of soothing spa treatments and the very best in pampering services, new resorts with wellness at the helm also hone in revitalizing your physical, mental, and spiritual self.
From alpine yoga to meditative hikes, horseback riding and beyond, a wellness-based honeymoon is a perfect way to start your marriage on the right foot. Amidst all that personal progress, carefully curated and delicious meals along with a healthy dose of massage sessions, swoon-worthy pools, and beachside locales ensure just the right amount of relaxation for a well-rounded honeymoon. Here are six of our favorite resorts that do it best.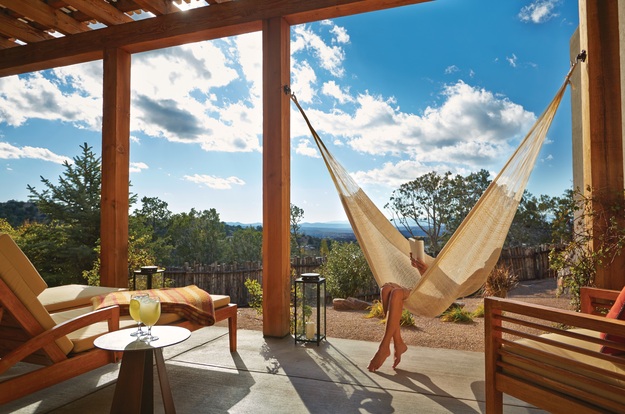 Four Seasons Resort Rancho Encantado
Santa Fe, New Mexico
Situated on historic grounds which encompass a spiritual vortex (as discovered by a local shaman), this trailblazing Four Seasons property invites guests to immerse into the culture, landscape, and mystical energies that New Mexico is known for. A full array of Ayurvedic rituals, yoga classes, and guided outdoor excursions (like hiking and skiing) ensure that days are action-packed with wellness in mind.
Massages, Eastern medicine purification practices, smudging ceremonies and more provide rejuvenation after long days, as does the outdoor pool with its sweeping views of the expansive desert and the Sangre de Cristo Mountains beyond. But what really sets this resort apart is its on-site partnership with EQUUS, an organization which fosters wisdom, mindfulness, and clarity through inspiring connections with horses.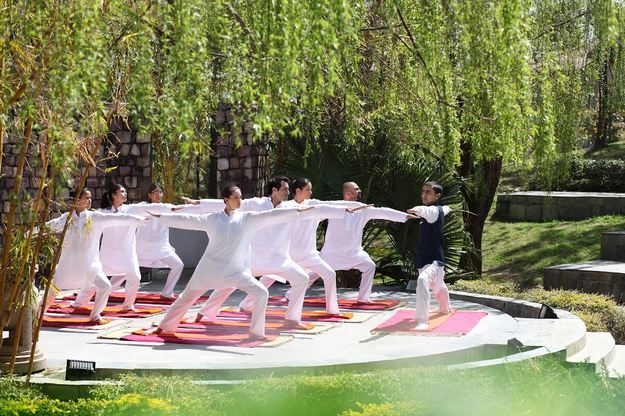 Courtesy of Ananda in the Himalayas
Ananda in the Himalayas
Uttarakhand, India
Holistic health and the peaceful unity of mind, body, and spirit are as important to modern India as they have been for thousands of years, tracing back to the nation's origins of yoga and Ayurveda. Widely regarded as India's best wellness retreat, Ananda in the Himalayas unites these two practices with daily programs for its guests. Perched high above the spiritual town of Rishikesh - made famous by the Beatles when they visited on a trip to practice Transcendental Meditation - each of the resort's rooms features panoramic views from private balconies or patios.
With a long list of included activities (like yoga, nature walks, guided safari excursions and temple visits), and multiple meal plans (tailored specifically to your Ayurvedic body type, which is provided via a wellness analysis during check-in), the resort has become something of its own destination in India. Crisp, white pajamas for all keep the resort's vibe relaxed and open, and a plethora of tips and courses on wellness living will allow you to incorporate these lifestyle standards into your marriage long after you've left.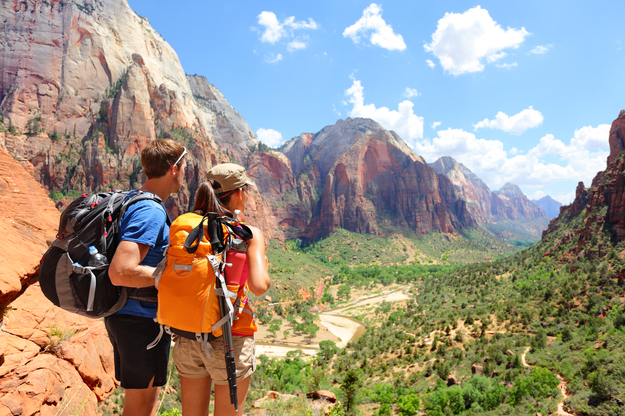 Red Mountain Resort
St. George, Utah
For a stateside wellness resort with a focus on fitness and the great outdoors, look no further than Red Mountain Resort amidst the vivid red rock cliffs and canyons of southern Utah. Just minutes from Zion National Park and Snow Canyon State Park, this is absolutely the place to lace up your hiking boots for a honeymoon's worth of natural explorations across the blazing scenery of Utah's Red Mountains. After long days out on the trails with your beaux, treat those tired feet to reflexology rubs and revitalize your senses with warm stone massages.
For a more internal approach, the resort facilitates the discovery of your best self through fire ceremonies, music meditations, spiral manifestation walks, and spirit animal alignments. Feeling social? Join any number of group classes like kickboxing, Tai Chi, or even canyoneering. Looking for selfless inspiration? Opt for a guided day trip to the Best Friends Animal Sanctuary, a divine and sacred place of healing for homeless pets, befitting of the nation's largest no-kill animal welfare organization.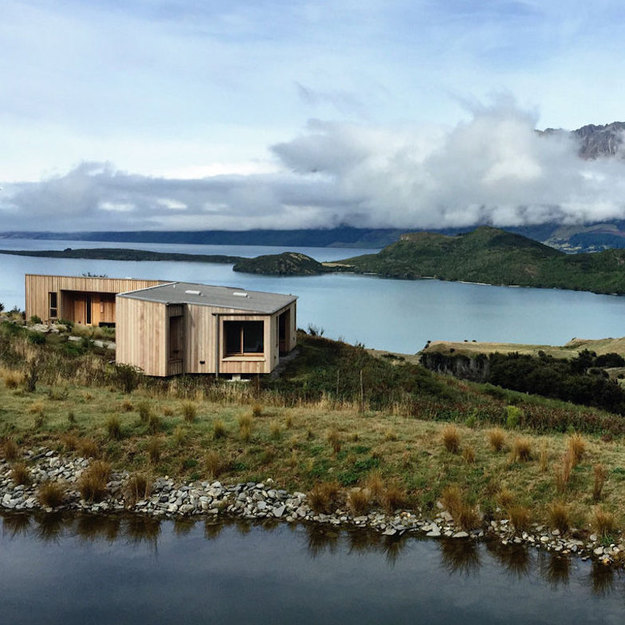 Courtesy of Aro Ha Resort
Aro Ha Wellness Retreat
Queenstown, New Zealand
With challenging exercise, mindful meditation, and hearty vegetarian cuisine, this eco-friendly custom retreat just half an hour outside of Queenstown is unapologetically healthy. The focus is on connecting with yourself, your partner, fellow guests (18 total maximum lend to a community atmosphere of support and companionship), and the surrounding nature (the stunning Southern Alps and serene Lake Wakatipu).
Zen luxury is exemplified throughout the resort's 8 units, and holistic well-being is achieved with all-inclusive itineraries featuring Vinyasa yoga, alpine hiking, strength training, lake paddles, therapeutic massages, horticulture lessons, and plenty more. Not for the faint of heart, honeymooners that opt for a stay at Aro Ha are in for a transcendent experience.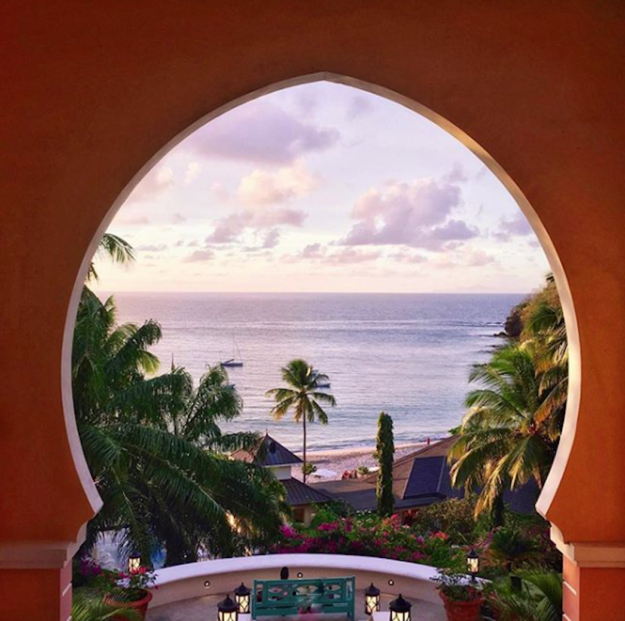 Courtesy of @thebodyholiday
BodyHoliday
Gros Islet, St. Lucia
Combining peaceful, morning meditations with lazy afternoons under the Caribbean sun, this all-inclusive tropical wellness resort offers enough to call it a hive of adventure or a hidden haven of tranquility.
Visitors can go scuba diving, sailing, or cycling along the coastline before returning for their included daily massage with body wraps, facials, and Thalassotherapy. Fancy fencing? How about aiming for bullseye with a bit of archery? Laugh it up during a smile meditation class, embark on your Ayurvedic journey, or just indulge in fresh foods from the resort's own organic garden - BodyHoliday has it all and more. Set on a secluded white sand beach and surrounded by lush rainforest, long days simply lounging by the sea are equally as enjoyable.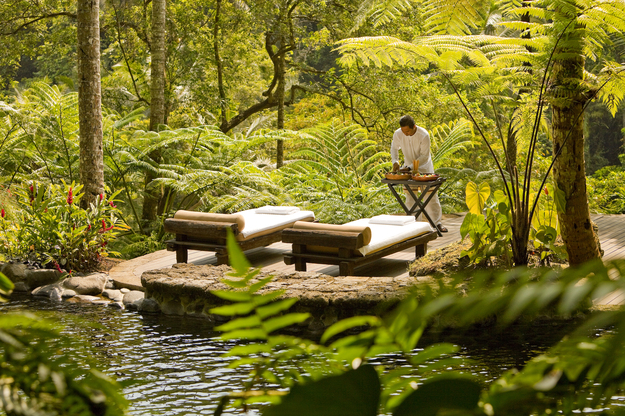 Courtesy of COMO Hotels and Resorts
COMO Shambhala Estate
Bali, Indonesia
Ubud has long been recognized the spiritual capital of Bali, and wellness-minded visitors continue to flock to the region to experience the scenic rice fields, small villages, and ancient temples which have inspired Hollywood and beyond. Nestled in the thick of the jungle with nothing but the sound of chirping birds, buzzing insects and rustling leaves to offer soundtrack is this COMO wellness resort.
Upon check-in, a thorough consultation is offered to help align guests with their specific goals. Afterward, it's a pick-as-you-please resort experience where yoga, pilates, qigong, hiking, biking, climbing, and even whitewater rafting are all on the table. Soothing hammam, couples massages, meditation classes, and swims in the natural rock spring pools offer a welcome balance after days packed with adventure. Feeling overwhelmed with choice? Streamlined wellness programs help guide visitors with full-range packages like Ayurveda, Active, Cleanse, and, of course, Bespoke.

In case you missed it:
Let Airbnb's Top Experiences Inspire Your Honeymoon Itinerary