With its many festive traditions, postcard-perfect beaches, tons of outdoor activities, and an ideal location just off the coast of Florida, the Bahamas beckons thousands of honeymooners every year.
Comprised of more than 700 islands, 2,000 cays, and spreading out over 100,000 square miles, the archipelago stretches from south Florida to nearly Haiti. While New Providence Island is heavily populated, most of the islands have small populations. The country has about 900 square miles of coral reefs and the third-largest barrier reef in the world just off the coast of Andros. The Bahamas is also home to more than 60,000 pink flamingos, plus a variety of parrots, and reddish egrets.
The most developed islands are New Providence (location of Nassau and Cable Beach), Paradise Island, and Grand Bahama (location of Freeport and Lucayan National Park). These are certainly the places to be if you want to be near the mega-resorts, gambling, a hot restaurant scene, and more of a beach party atmosphere.
But if you truly want to get away from it all, consider spending time on one of the "Out Islands" like Andros, Abacos, or Exumas. In these spots, among several others, you can have beaches all to yourself. If you've ever dreamed of lying beneath a coconut palm tree on a deserted pink-sand beach, then you'll find these destinations to be quite magical.
New Providence Island is home to the capital Nassau and the country's largest population (at about 250,000). While Nassau is the capital city, it doesn't quite feature the top-rated resorts and hotels found at Cable Beach or Paradise Island. Cable Beach is packed with glitzy hotels, restaurants, and casinos. Meanwhile, Paradise Island is where luxury resorts meet some of the nation's best beaches. Although crowded and expensive, this area really packs in the activities and experiences. It's also home to Atlantis, the ultra mega-resort, marine park, and casino.
As for Nassau, it's about colonial charm, history, and the Bahamian culture, plus great shopping. The city is well known for its Mardi-Gras-type festival called Junkanoo. The tradition features many parades and parties complete with colorful costumes, choreographed dances, and Bahamian music. Also, Nassau makes for a great home base between Paradise Island and Cable Beach.
Other top Bahamian destinations include Grand Bahama Island, Eleuthera, and Lucayan National Park. Grand Bahama is geared a little bit more towards families and American tourists. The city of Freeport has tons of dining, shopping, and gambling. The island is also a magnet for hiking, golfing, diving, and beach enthusiasts.
Eleuthera is thin and long, stretching about 110 miles but only reaching one mile wide. Less developed than New Providence or Grand Bahama, Eleuthera offers wonderful pink-sand beaches, beautiful barrier reefs, pineapple plantations, terrific surfing spots, and blue waters filled with tropical fish.
Established in 1970, Lucayan National Park (found on Grand Bahama) is the site of one of the largest underwater cave systems in the world. Simply, it's amazing spot for outdoor exploration (whether on land or under water) and to learn about the many native species and ecosystems.
When it comes to weather in the Bahamas, average temperatures range between 75 and 85 in the winter and summer. The summer season also brings humidity and stifling heat from the sun. Also, keep in mind that hurricane season falls between June 1 and November 30. And like southern Florida throughout the year, be prepared for scattered showers at any time, no matter the season.
While the Bahamas is certainly a year-round destination, there are a few things to keep in mind for your visit. The peak tourist season falls between mid-December and mid-April. This is typically when folks from the U.S. look to flee from the ice and snow. Meanwhile, the off-season tends to range from the late spring to the late fall. Rates are known to drop significantly during this period, often 20 to 60 percent off. Cost-conscious travelers should certainly take note.
Also, look to avoid the spring break season when students often flock to the Bahamas. This period is typically March through mid-April.
But as many newlyweds have discovered, there really isn't a wrong time to visit the Bahamas. Honeymooners with a passion for water sports and general outdoor pursuits will be amazed. Even if relaxing on a pink-sand beach with a rum-infused drink like "The Hurricane" sounds your ideal honeymoon, then the Bahamas surely won't disappoint either.
What to Do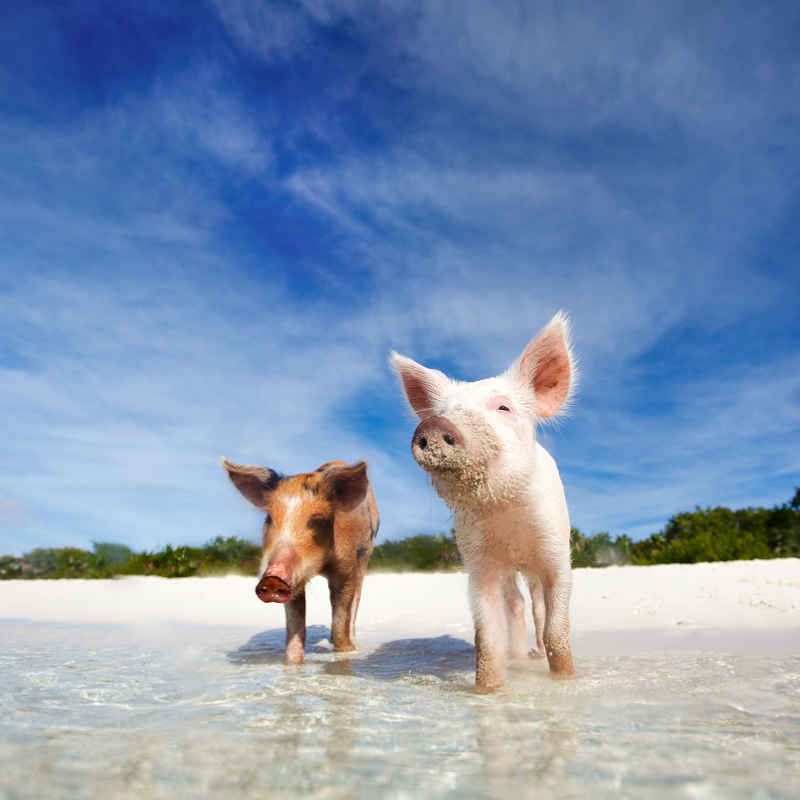 Beaches - It's easy to see why the beaches of the Bahamas are such a big draw. Cable Beach on New Providence Island boasts a four-mile strip of sandy shores and plenty of water activities for newlyweds. Pink Sands Beach at Harbour Island/Eleuthera measures out at three miles and offers pink sands and some of the best swimming anywhere. Cabbage Beach on Paradise Island and Xanadu Beach on Grand Bahama Island (close to Freeport) are also fine choices to relax on the soft Bahamian sands.

Diving - Divers will certainly be impressed with the country's wreck sites and coral reef formations. About 10 miles from New Providence's southwestern coast, start your diving tour by exploring Shark Wall. Be amazed at the colorful fish and the chance to swim with sharks. Meanwhile, Lucayan National Park is home to a six-mile underground cave system that even features spiral staircases.

Fishing - The Bahamas is a magnet for fishing enthusiasts thanks to its abundant sea life. Cast your line with Reef Tours on Grand Bahama or Born Free Charters on New Providence and look to reel in some mahimahi, blackfin tuna, wahoo, and barracuda. Or better yet, make your way over to the island of Bimini, best known as the "Big-Game Fishing Capital of the World." Swordfish, sailfish, and marlin also frequent the waters here.

Snorkeling - Whether through your hotel or a local outfitter, it's not too difficult to set out on a snorkeling excursion. And with dozens of phenomenal snorkeling spots around the country, couples can easily find a trip that best suits them. There are some great sites at Paradise Island and New Providence. For example, the Goulding Reef Cays and Rose Island Reefs are quite accessible and relatively easy to explore. On Grand Bahama Island, don't miss out on the discoveries at Gold Rock Beach.

Kayaking - Home to the lovely Exuma Cays Land and Sea Park, the Bahamas is a fantastic destination for kayakers. This protected marine sanctuary – home to more than 350 cays – has tremendous sea, bird and plant life, plus gorgeous reefs and white-sand beaches.

Sailing - Filled with hundreds of islands, turquoise waters, and active marine life, a trip to the Bahamas isn't complete with a sailing excursion. Whether it's a sunset sail, half-day catamaran cruise, or multi-day island-hopping adventure, you'll be in for the experience of a lifetime. Set out with Majestic Tours and choose from a variety of tours such as snorkel and sunset cruises.
Where to Stay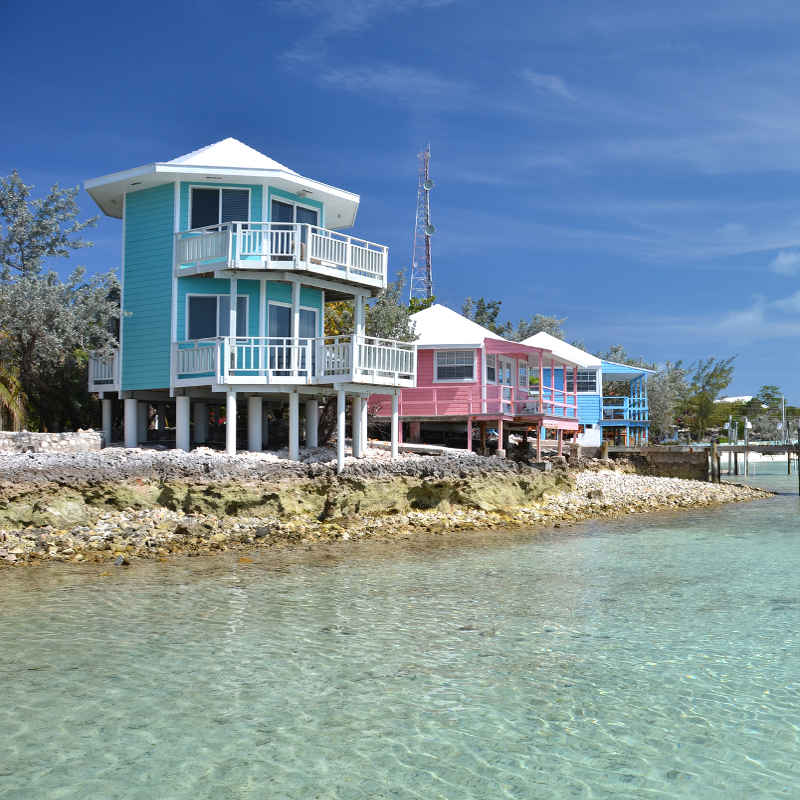 Rock House - A beautiful boutique hotel situated on the famous pink sand beaches of Harbour Island. Featured amenities include a heated swimming pool with cabanas, state-of-the-art gym, private beach service, and complimentary breakfast. Themed rooms are spacious and tastefully decorated using bamboo, rainforest shower heads, and local island photos.

Atlantis Resort - This gorgeous 2,300-room mega-hotel offers 21 restaurants, a casino, and a long list of activities. For instance, guests can choose from an out-of-this-world water park, three beaches, and 12 superb pools, among many other unique options. Rooms are spread across six buildings and range from modest to opulent.

Pink Sands Resort - First opened in 1951, this sophisticated Harbour Island property features nearly three dozen villas and suites set within shaded gardens. In addition to being fronted by an immaculate pink-sand beach, the resort has an outdoor pool, terrific restaurant and bar, and luxury guest accommodations.
Where to Eat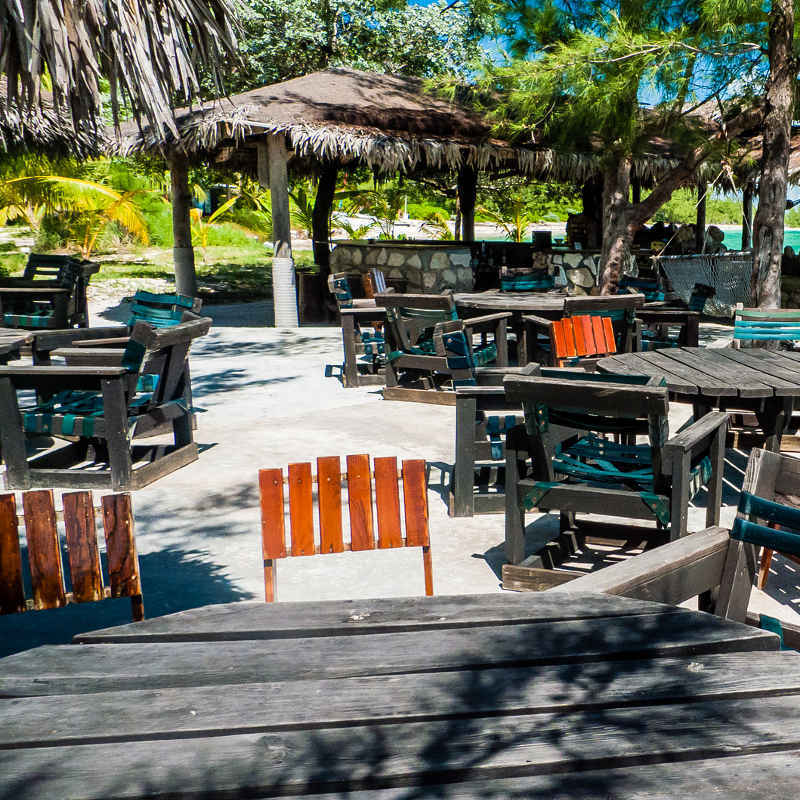 Cafe Matisse - Indulge in eclectic Italian cuisine at this noteworthy spot in Nassau. The ambiance is also fabulous, from the yellow walls to the Matisse prints and charming garden courtyard setting.

Nobu - Arguably the most sought-after restaurant in the country, especially considering the success of chef Nobu Matsuhisa's New York spot. From the inventive menu to the spectacular sake cellar, this will be a Japanese dining experience like you've never had before.

Queen Conch - This colorful snack shack is a best bet for local Bahamian cuisine. On top of terrific sea views from the deck, the other main attraction is the super fresh conch salad, which is diced and prepared right before your eyes. 

Mahogany House - Sophisticated and simple is the calling card of this Cable Beach favorite. Between the wood-fired pizzas and melt-in-your-mouth pork belly, this is surely to be one satisfying honeymoon dining experience.
Getting There
With its location just off the east coast of Florida, it's quite convenient to fly to the Bahamas. Nassau is the busiest and most popular point of entry. The main airport here is Lynden Pindling International Airport (NAS). It's also where you can make connections to many other remote Out Islands. Nassau has direct flights from Miami, Atlanta, Charlotte, New York, and Philadelphia, among many other destinations. It's only about a half-hour flight from Miami to Nassau.
Most travelers won't need a rental car to get around in the Bahamas. You can easily get around via public transportation or taxis on the main islands. Also, check to see if your hotel or accommodation provider has pick-up and drop-off options.