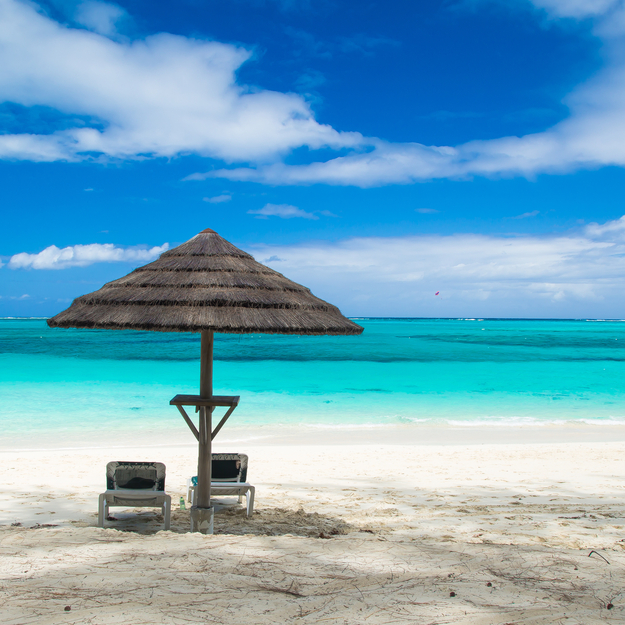 Looking for a reason to honeymoon in the Turks and Caicos Islands? How about white-sand beaches, sparkling seas, and endless sunshine? The archipelago nation in the Atlantic Ocean is a tropical paradise of relaxation, romance, and luxury. If you're interested in a beach-focused honeymoon full of Caribbean-influenced culture, here are six standout features that will have you packing your bags for Turks and Caicos in no time.
Already convinced that a honeymoon on the Turks and Caicos Islands is for you? Craft your most inspired itinerary and start your honeymoon registry today to make your dream trip come true!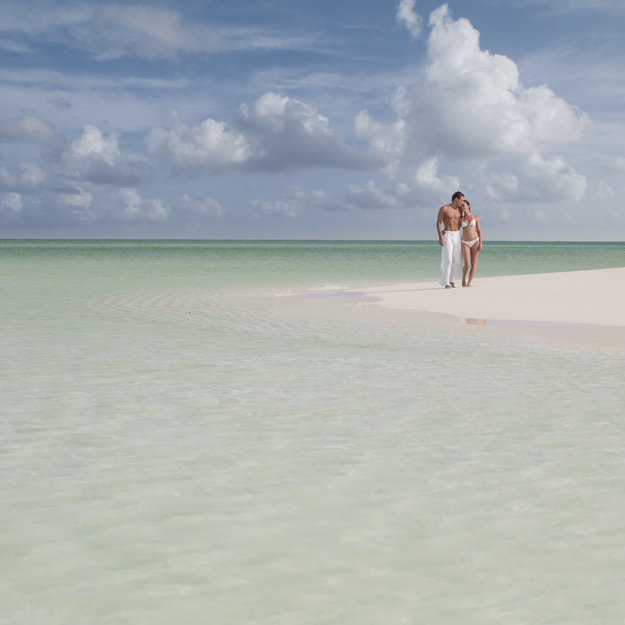 Courtesy: COMO Hotels & Resorts




Turks and Caicos will turn your honeymoon beach fantasies into reality.
World-Famous Beaches




Powder-soft sands and tranquil turquoise seas provide the tropical honeymoon scene you've always dreamed of.
It's no secret that the star attraction of this island nation is its incredible beaches. The Turks and Caicos are blessed with picture-perfect beaches where bright white sands blend into glistening turquoise waters. Further offshore, the third-largest barrier reef system on the planet teems with sea-life. Adventurous honeymooners will be enthralled with exploring this underwater world.
Consistently heralded among the most beautiful beaches in the world, Grace Bay Beach is the TCI's crown jewel. Found on the north coast of the Caicos island of Providenciales, Grace Bay is a long stretch of picture-perfect beach lined with luxury resorts, gourmet restaurants, and a range of entertainment options. Grace Bay is most certainly the kind of beach where you can lounge in style for days on end.
But the TCI's beach offerings certainly don't stop here. Secluded shores, water sport paradises, and prime snorkel spots can be found all throughout the islands. Here are the ten best beaches of the Turks and Caicos Islands.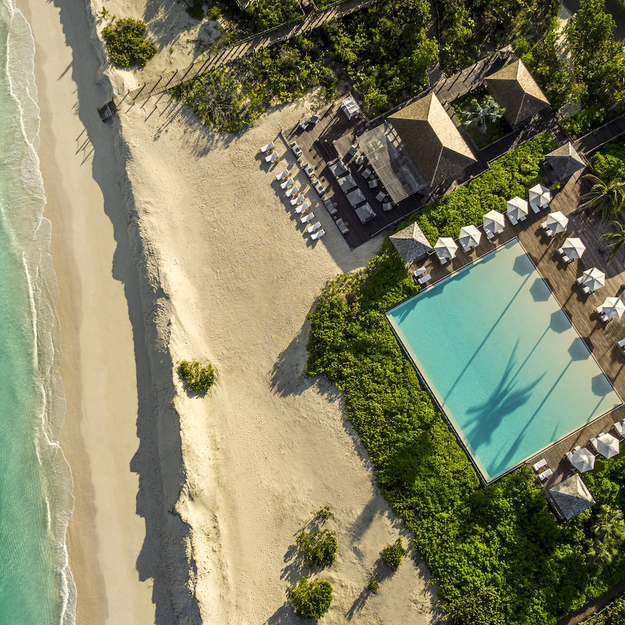 Courtesy: COMO Hotels & Resorts




COMO Parrot Cay is a honeymoon resort paradise on its own private island.
Incredible Accommodations




From grand-scale, all-inclusive resorts to secluded private villas, your ideal honeymoon abode awaits.
The Turks and Caicos boast some of the very best beachfront honeymoon accommodations in the world. Whether you're looking for the white-glove service, world-class spas, and upscale restaurants of a luxury resort, or a secluded private bungalow on the water, your dream honeymoon accommodations can be found.
COMO Parrot Cay sits on its own private island off the shores of North Caicos. The property combines wellness and relaxation with island comforts, elevated dining experiences, and luxe style. Its 1,000 unspoiled acres (where no cars are allowed) all but guarantee that you'll never want to leave.
Beach House rests along world-famous Grace Bay Beach and offers its adults-only guests an intimate, all-inclusive atmosphere. With just 21 suites, you'll be granted limitless access to gourmet meals, water sports, bicycle rentals, beachfront movies, and more.
For a completely private escape, consider renting your own luxury villa with onefinestay. The tailored booking service features over 100 premier rentals all throughout the Turks and Caicos.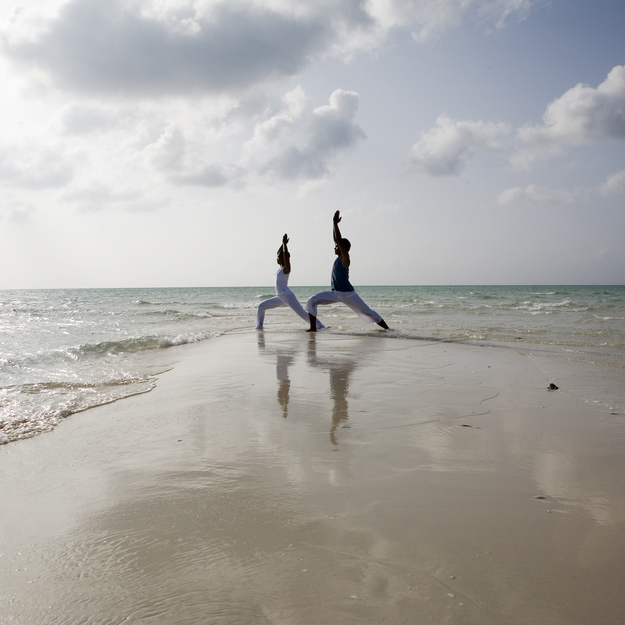 Bring balance and harmony into your Turks and Caicos honeymoon with beachfront yoga.
Rejuvenation




Revitalizing spas and wellness treatments invigorate any honeymoon.
Rest and relaxation are honeymoon essentials. Sun-soaked days by the beach will work their magic immediately, but the Turks and Caicos have you covered for a more complete and thorough rejuvenation.
Resort spas offer professional-level pampering, while island-wide activities such as yoga, meditation workshops, and under-the-sun massages promise to engage your physical, mental, and spiritual self. Who ever said that me-time couldn't be shared with your partner, after all?
The calming spirit of the spa at COMO Shambhala of Parrot Cay will soothe your senses with Asian-inspired treatments like Ayurveda, aromatherapy, and pilates. Stone therapy sessions at the spa at Amanyara are just the right followup from an afternoon of leisurely sports at the resort's Club House.
For a Turks and Caicos honeymoon completely centered around wellness, consider booking a journey with Grace Bay Medical. The service offers five-star accommodations and plant-based meal plans within their life-altering, individually customized wellness retreats.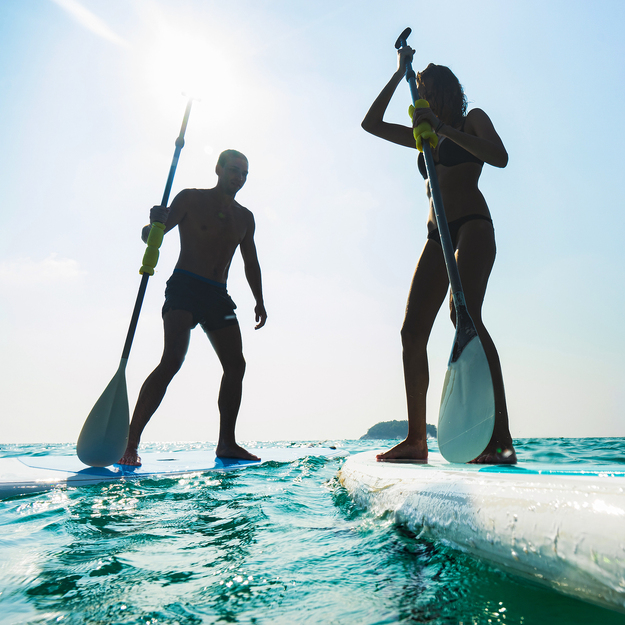 Try water-based activities like stand up paddle-boarding on your Turks and Caicos honeymoon.
Water Sports Aplenty




Make a splash in your honeymoon itinerary with water-based adventures.
With the third-largest reef system in the world, it's no surprise that the Turks and Caicos are a haven of aquatic adventures. Whether swimming, snorkeling, scuba diving, paddleboarding, kiteboarding, or just lounging on a luxurious boat, the TCI's glistening waters will play a focal point during your honeymoon.
Scuba divers will be glad to note that the waters throughout the TCI boast excellent visibility and feature colorful marine life, flower coral, sand chutes, and dramatic canyons. Snorkeling allows many of these same pleasures for couples that might be hesitant for the deep dive, and many boat tours will combine snorkel excursions with food and drink for an overall amazing day out at sea.
For an unforgettable outdoor experience, consider an eco-tour on a stand-up paddleboard. Couples will be introduced to the maritime forests and protected canals of the TCI's national park system, which conveniently blocks winds. An afternoon of leisurely paddling, sun-soaking, wildlife sightings, and endless swims will be a day well spent.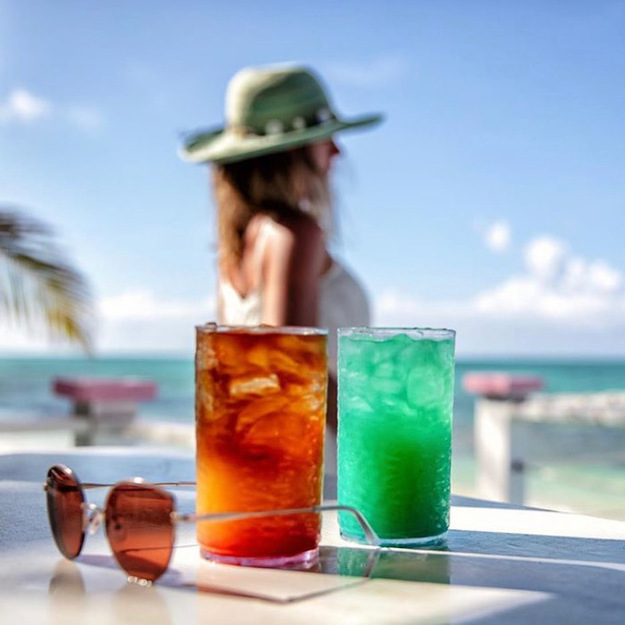 Courtesy: @daconchshack
Da Conch Shack is a must-visit local restaurant during your Turks and Caicos honeymoon.
Unique Food Culture




Caribbean classics, fresh seafood, and international influences offer inspired honeymoon dining.
It's no surprise that seafood is the primary staple of the Turks and Caicos' cuisine. Fortunately, the island nation does its central dishes justice, with lobster, grouper, snapper, jacks, tuna, mahi-mahi, and - most famously - queen conch as regular catches. Caribbean influences like fried foods, barbecue-style restaurants, and Jamaican jerk are also present throughout the islands.
Most surprisingly, the islands also showcase an impressive array of international foods. Everything from French gourmet to Mediterranean classics, Japanese sushi, Indian stews, and even American comfort foods can be enjoyed.
Given the many luxurious resorts that line Grace Bay Beach, there is no shortage of gourmet restaurants for honeymooners to choose from. The onsite-grown ingredients that comprise the organic menu of The Restaurant at Amanyara pair perfectly with its romantically serene setting. Often regarded as the best restaurant on any of the Turks and Caicos Islands, Seven is elegant, flavorful, and always fresh.
Let loose with the locals at one of the liveliest beach parties in the world at da Conch Shack and Rum Bar. Wednesdays and Sundays are reliably hopping thanks to live music, but the beachside Shack serves fantastic food, strong drinks, and friendly service seven days a week.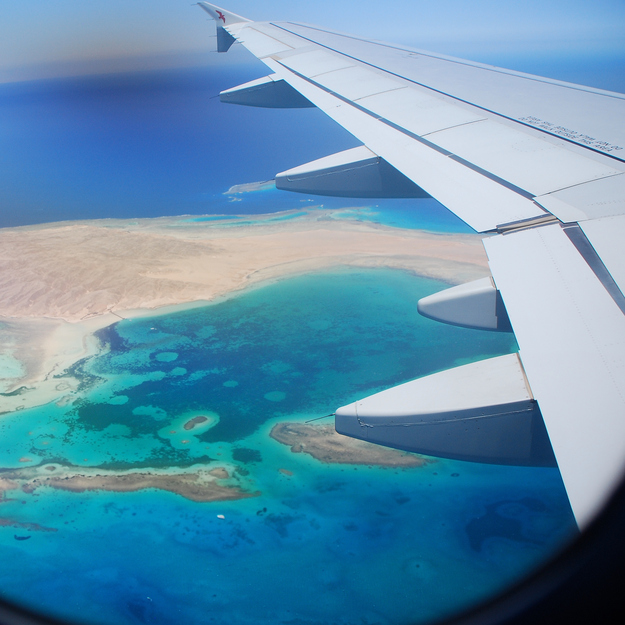 A short flight to Turks and Caicos will have you honeymooning in no time.
Hassle-free Travel




Honeymoon just 90 minutes from mainland USA.
The Turks and Caicos Islands sit just 575 miles off of the American mainland. This puts honeymooners as short as a 90-minute flight from reaching either of the TCI's two main airports: Providenciales International (PLS) or Grand Turk International (GDT). Flights are frequently non-stop, and fares can generally be had for as low as $300 round-trip.
Wherever you land and whenever you visit, you'll be a 15-minute taxi ride from sinking your feet in the sands. You might not move much after you arrive, but inter-island travel is a sea breeze thanks to the TCI Ferry service.

In case you missed it:
Honeymoon Ideas for Every Couple