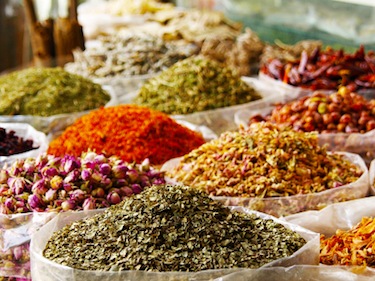 Looking forward to visiting local markets, taking food tours, and sampling regional wines on your upcoming getaway? Check out these four incredible foodie experiences for some honeymoon inspiration this year.
Cooking Classes
Hands-on cooking classes are a unique way to learn about local culture, culinary techniques, and specialty dishes of a particular country or region.
From molecular gastronomy sessions to desserts, Paris is renowned for its wide variety of classes, many of which are taught in English. Try La Cuisine Paris or Cook'n with Class for traditional French cuisine classes set in the heart of the city. You'll get the chance to work with the head chef and other group members to create masterful dishes, all while learning about French techniques, ingredients, and recipes.
Most major honeymoon destinations around the world offer cooking classes, you'll just need to do a little research to seek them out. Cooking experiences are even popular in exotic locales like Morocco, where participants may head to the local souk searching for couscous and tagines before eventually enjoying the fruits of their labor. Fes Cooking and Hakima's Cooking School are two of Morocco's finest cooking programs.
Festivals & Events
Sample a variety of delicious offerings that highlight your honeymoon destination through a food festival, wine event, or beer tasting.
Held in Munich each year, Oktoberfest is one of the most recognizable festivals in the world. In addition to serving massive amounts of beer selections, festivalgoers can sample dozens of traditional Bavarian dishes like weisswurst and schweinsbraten. Meanwhile, Taste of Chicago is arguably America's leading outdoor food festival highlighted by distinctive regional food like Chicago-style pizza, ribs, sausage, and hot dogs.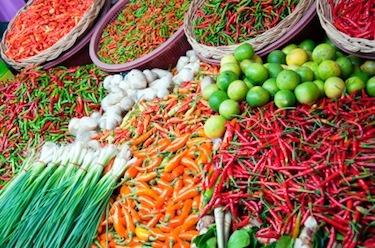 Food & Walking Tour
Food tours are a unique way to experience a city and its neighborhoods. You'll head out with an expert guide to renowned restaurants, bakeries, food markets, and more, getting an insider's perspective to your destination's finest eating establishments.
Foods of New York Tours offers a number of options, including tours of Chinatown, Greenwich Village, and Chelsea Market. Participants can learn about the city's historic neighborhoods while stopping at numerous eateries to enjoy delicious food specialties -- whether it be steamed dumplings at a dim sum restaurant or gourmet bread from an artisanal bakery. Also, Hawaii Food Tours combines markets, restaurants, and other local favorites for a mouth-watering four-hour culinary excursion around Honolulu.
Food Trucks & Cheap Eats
The recent emergence of gourmet food trucks has produced some of the tastiest and most convenient food on the planet. Food trucks are just about everywhere in the U.S. these days, including a number of top honeymoon spots.
Kogi BBQ in Los Angeles serves up terrific Korean-Mexican fusion like short rib tacos and kimchi quesadillas. In San Francisco, Spencer on the Go offers outstanding French takeaway. Also, Dim Ssam a Go-Go in sunny Miami takes Asian Fusion to a whole new level.
All the while, traditional izakayas are also a great alternative to high-class dining in Japan. These lively, fast-paced restaurants typically serve shared dishes with numerous drink options like sake, beer, and cocktails. The izakaya experience is a must for visitors to Japan, especially before a night out on the town. Start with Gonpachi or Ogikubo Ichibe in Tokyo.
What have been some of your favorite foodie experiences? Are you looking forward to a food or drink experience on your upcoming honeymoon? Tell us on Facebook or e-mail us at blog@travelersjoy.com