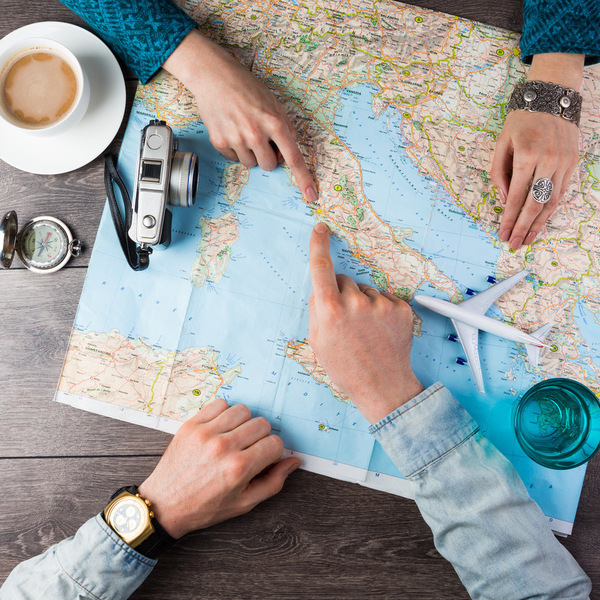 Your honeymoon is the perfect excuse to push beyond the boundaries of what a typical vacation might look like.
Whether island-hopping in the Mediterranean, zip lining through New Zealand rainforests, beach-lounging on all-inclusive Jamaican resorts, or Northern Lights chasing amidst cozy Icelandic nights, this is the chance to see and do the best of the best, and the person you just married is exactly who you would want to bring along for the ride.
But even though you may have just agreed to share a life together, you can't seem to agree on where to go for such a special occasion. Don't panic -- we've got just the plan to help settle the honeymoon destination debate.
Make Lists
The keyword here is compromise, and you've probably heard it brought up a time or two after your engagement. Easier said than done, but this subtle art will come in handy quite often down the road so it's best to start practicing now. Stay proactive and avoid one-sided viewpoints by making lists of the experiences that you each have in mind.
Start simple by covering general areas of contention like urban or beach, relaxing or exhilarating, one spot or multiple, warm or cool weather, etc. Afterwards, jot down a few of your top choice destinations that you think might best fulfill your honeymoon (check out our Destination Guides to ignite your imagination).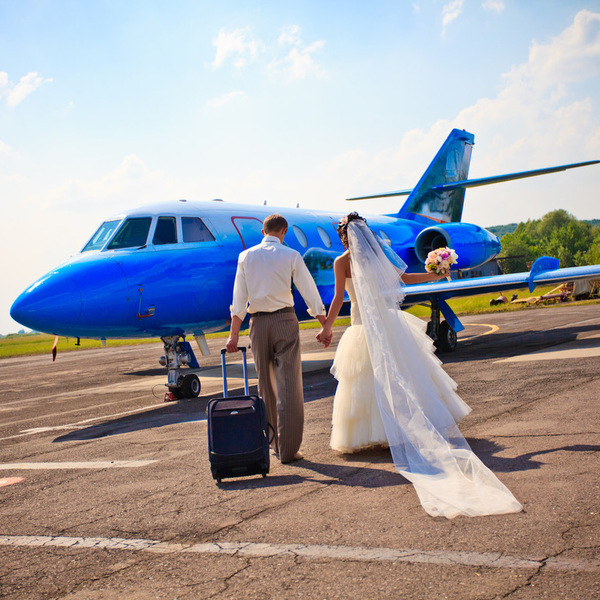 Focus on the Overlap
Dig back to your venn diagram days and prioritize the overlapping center portion of each of your lists. As nice as it would be, this intertwining section of shared wants won't just magically reveal one simple and perfect destination, so now it's time to get creative.
Choose one or a few of each other's most prioritized experiences, and make a game out of narrowing down to a destination that can meet both of your needs. Maybe you're a foodie and want to explore a world of new flavors, but your partner prioritizes lazy days on the beach (think South Africa, with coastal Cape Town offering stunning beaches and serious relaxation with world-class dining options a leisurely stroll away).
Or perhaps you're looking to relax, rejuvenate, and be pampered in a spa-like atmosphere, but your other half is itching for adventure - look no further than Indonesia, where tranquil resorts like COMO Uma Ubud offer holistic serenity in spades, but excursions like scuba diving, temple trekking and cycling through rice paddy fields are never too far away.
Approach this part of planning as a puzzle, with your partner's pieces needing to fit into yours to make the perfect picture. Compromising is a two-way street, after all.
Create (and stick to) a Budget
Believe it or not, money can sometimes simplify things. Creating a budget is not only a necessary task while planning your honeymoon (we try and avoid going broke on vacation), it will also help rule out certain destinations and activities, bringing you one step closer to turning your honeymoon dream into reality. Plus, this is exactly the perfect time to eliminate anything your boo has been begging for that you're completely not into -- like shark tank dives or couples' canyon swinging (the latter of which we're extreme fans of).
Timing can also play a big difference in how the financial picture pans out. Peak-season prices can completely change the financial picture when compared to shoulder and even off-season rates, so be sure to weigh all relevant options and dates for any destinations that you've narrowed down to at this point.
Lastly, remember to think beyond airfare and accommodation when drafting your budget. Expenses like meals, land transportation, adventurous excursions, and spa experiences can equate to hefty amounts. Even though it is your honeymoon and the goal is to spare no expense, reality does have a way of kicking in when you least want it to. For user-friendly tips and tricks on cutting budget corners, we've compiled some essential foolproof ways to save on your honeymoon.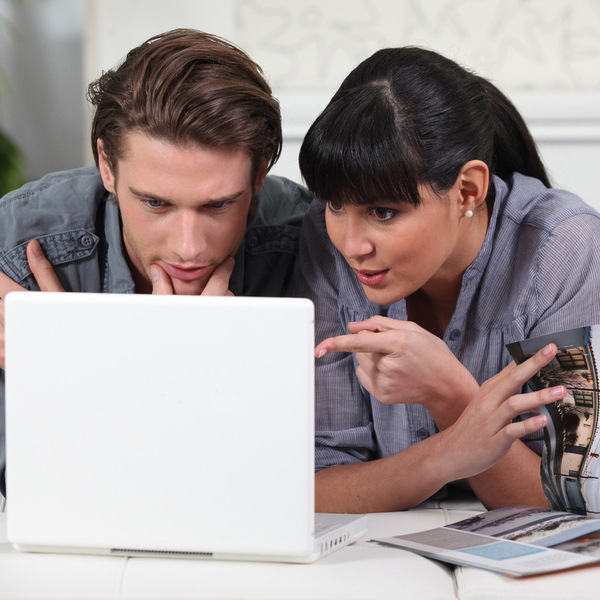 Research and Plan to Maximize Your Time (and Money)
It might seem obvious that appropriate planning and research is required to reach your ideal honeymoon destination, but we're going to reiterate it. Getting ahead of schedule allows your options to expand by finding better rates on airfare, and limits any panic purchases.
Many couples are so caught up with wedding planning that the honeymoon becomes an overpriced afterthought - don't fall into this trap. Narrow down your choices together (with that new compromise skill), work within your budget, and -- after considering your top choices -- create an itinerary.
This sort of detective work is fun for some and daunting for others -- if you fall into Group B, seek out advice from a travel agent who can score you great deals and carve out your dream itinerary exactly how you envision it.
Consider the Mini-Moon
Whether you've waited too long to properly plan your honeymoon, your budget is too tight at the given moment, or you're simply not moving along so well in the compromise department, we can confidently recommend that you consider the mini-moon.
A short flight to sandy shores for some oceanside relaxation, a road trip up the coast to discover neighboring cities, or even a "staycation" to see your hometown through the eyes of a tourist could be just the experience you need at this time.
If the destination debate shows no signs of concluding, have one partner pick the mini-moon and allow the other priority in planning a future full-length honeymoon later on.
Just be sure to share the fun together.

In case you missed it:
7 Days in Croatia: The Perfect Honeymoon Itinerary