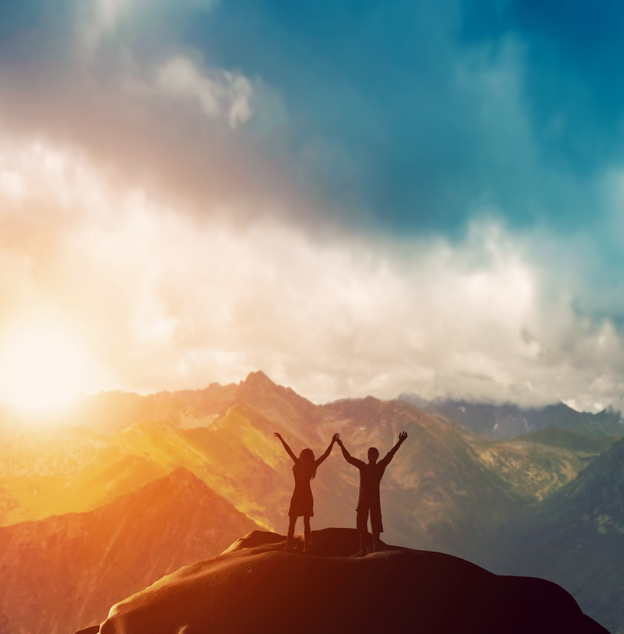 Getting married is a whirlwind adventure in its own regard, and the full-throttle excitement of your wedding will certainly crank your adrenaline to new heights. Why slow down now? A slew of swoon-worthy destinations - packing as much action as they do romance - will let you ride the thrill wave well into your honeymoon.
From European cycling trips to high-flying action down under, here are six countries that can fulfill the adventurous honeymoon of your dreams.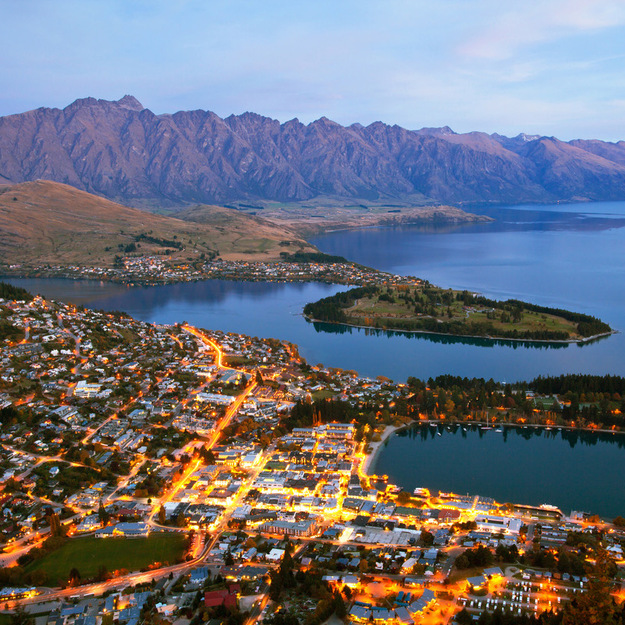 New Zealand
Long before its rolling green hills became a destination visit for Lord of the Rings aficionados, New Zealand has been sought after by thrill-seekers worldwide. Regarded as the adventure capital of the world, the kiwi country lets you test the ceiling of your limits by skydiving into its landscape, springing together for a tandem bungee jump, whitewater rafting, jet boat riding, and even zorbing.
Keep Queenstown as a base for action-centric honeymoon, while still having access to more leisurely activities like hot air balloon rides and visits to top notch wineries. For an even more grounded experience, tackle any of New Zealand's nine Great Walks - scenic hiking paths which showcase the country's diverse wilderness and wildlife. Busy days will have you thankful for PurePods all glass off-the-grid accommodations, where you can let it all hang out while still soaking all that nature in.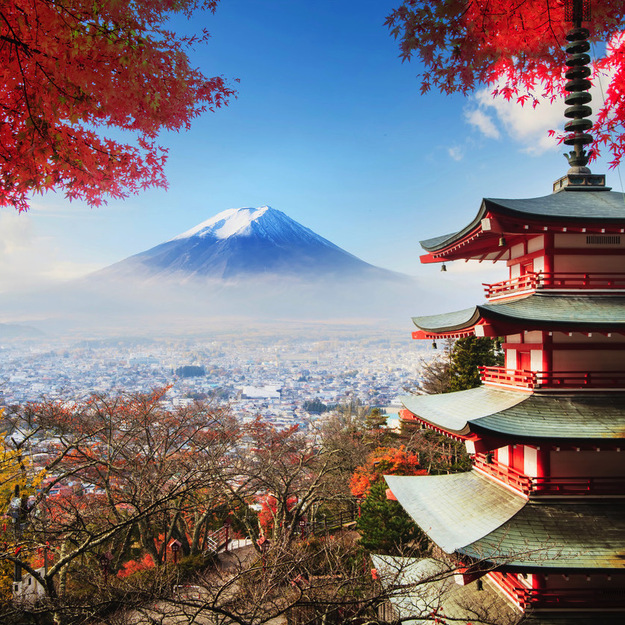 Japan
With cuddle cafes, anime everything, singing toilets, and dinner served from conveyor belts (and vending machines), a trip to Japan is filled with enough shock value to classify as an adventure by itself. But beyond soaking in the welcome societal quirks of Japan's metropolises, a range of mountains, volcanoes, rivers, and lakes await your exploration, beginning with an all-day hike atop Mt. Fuji, the country's highest peak. To go slope shredding in style, head to the Niseko ski resort in Hokkaido, which has quickly developed into Japan's greatest winter snow resort.
When the weather warms, hike the UNESCO World Heritage Kumano Kodo pilgrimage trails in Wakayama, passing through the region's spiritual countryside and grand shrines. High speed, super efficient, and somehow comfortable bullet trains will zip you across the country en route to monkey parks, streets with strolling Geishas, and even sumo matches.
Conclude your adventure by slowing your travels and mind at a Zen garden and staying in a traditional ryokan (like Hiiragiya which celebrated its operational bicentennial), where priorities include gazing into the garden and eating fine Japanese cuisine, all while draped in a traditional robe.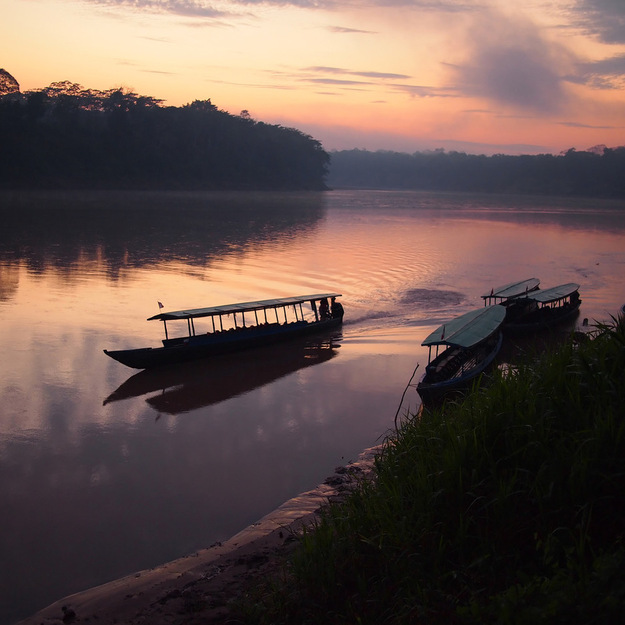 Peru
Machu Picchu might well be the world's most popular bucket list destination, and a multi-day hike along the Inca Trail to reach the historic sanctuary is a spiritual pilgrimage like no other. While a honeymoon in the Sacred Valley would do you well, Peru offers plenty more than the hikes and ancient sites that it's most known for.
In the dense Amazon rainforest, experiences like piranha fishing, pink dolphin swimming, and spotlight nocturnal hikes will exhilarate you, while floating riverboat restaurants and treehouse huts will comfort you (roll down the river in style with Delfin Amazon Cruises). Take flight over Peru's desert on the southern coast to witness hundreds of ancient geoglyphs - large scale line drawings - carved into the flat plains as signs to the gods, or stay surface level to shred the desert sands on a board or dune buggy.
Visiting the mysterious and man-made Uros Islands on lake Titicaca (crafted by the indigenous Uru people entirely of reed) offers a humbling lesson on adaptability, while ziplining into a Skylodge Suite for a final evening's accommodation - on the side of a cliff - is a totally proper way to cap your Peruvian adventure.
Switzerland
The magnificent Swiss landscape isn't just meant to be admired from your hotel windows (though we do love the Matterhorn mountain views from the Omnia). Toss yourself in the scene by jumping in, on, and over its lakes and mountains by way of Europe's most adrenaline-inducing adventure sports.
Zermatt is our favorite resort town, combining Swiss Alps skiing with a car-free picture-perfect village at the base of the mountain. More central, the town of Interlaken is nestled in a narrow valley, which opens up the opportunity for frigid explorations like ice climbing, canyoning, and snowshoeing through its snow-covered mountain peaks.
Swiss public transportation is remarkably efficient (a network of trains, trams and buses enable easy access all across the country), but when the weather warms we love renting e-bicycles and utilizing Switzerland's extensive national cycling routes to tour through beautiful countryside and historic villages.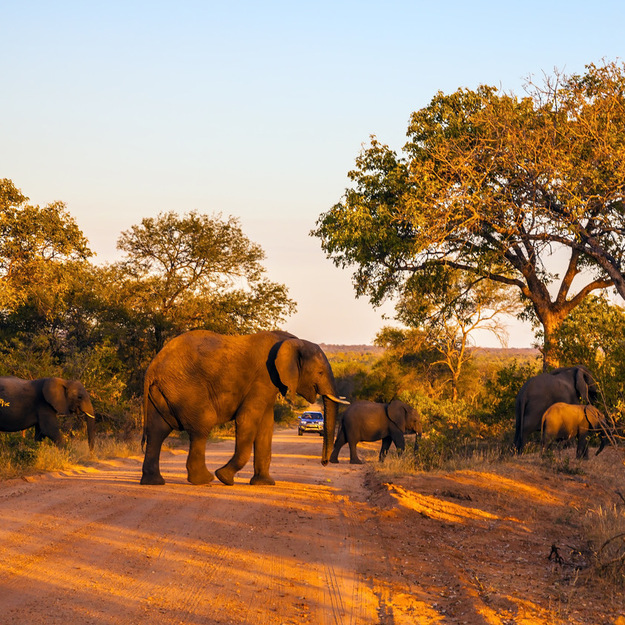 South Africa
More than just sandy shores and safari excursions, South Africa is steadily becoming a hotspot for honeymooners - daredevils and cautious couples alike. Crank up the intensity in Cape Town, the country's beating pulse for all things zing. Flat-topped Table Mountain towers above the city and beckons for a hike, while the more bold of you may even opt to rappel down its sheer cliff face.
Just outside of the city, saddle up for a cycling tour through the extensive network of wine vineyards across the Cape Winelands. When nature calls, horseback riding, paddling with penguins, and even couples shark cage dives are all within reach.
For even more intimate animal encounters, be sure to visit any number of the country's many game reserves (like Royal Malewane) for a chance to spot some of Africa's most elusive species in their natural habitat.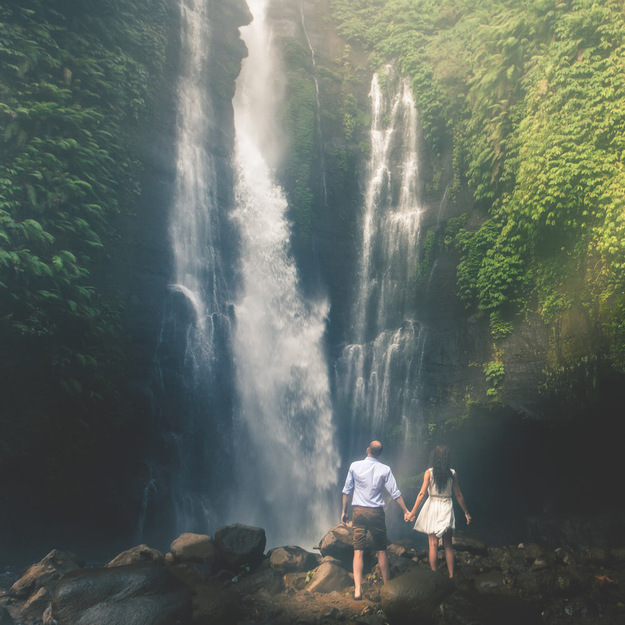 Iceland
The land of fire and ice offers one of the most unique landscapes on the planet. Often regarded as lunar-like for the volcanoes, hot springs, and lava fields which span the country, Iceland is the kind of place where days are filled with lagoon dips, waterfall hikes, and whale watching can all be experienced in a single day, and cozy nights are lit by nature's great Aurora Borealis light show.
You'll likely start your Icelandic explorations in Reykjavik, and the capital city is also a central hub for all things action. Go super trucking and snowmobiling through glaciers near the Golden Circle, hike to the hot springs of Reykjadalur Valley, or just bathe in the world famous Blue Lagoon. Rent a car for a self-guided adventure around Ring Road (which navigates around all of Iceland) to pick and choose the spots and excursions that best suit you, and be sure to keep your eyes on the night sky - the midnight sun in summer and northern lights in winter will light up your hearts.

In case you missed it:
7 Days in Peru: Your Ultimate Honeymoon Itinerary
Traveler's Joy Adds 5 New Honeymoon Destination Guides in 2018