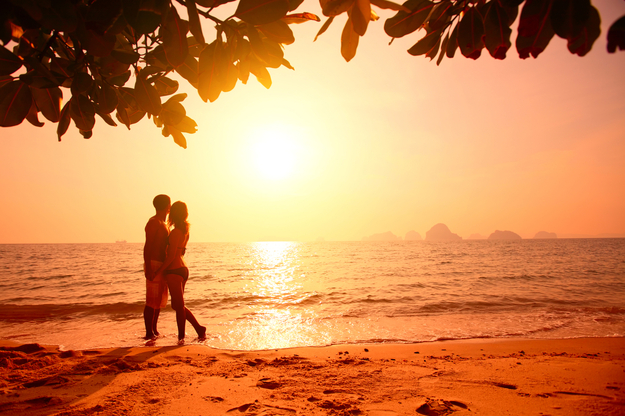 With 2019 coming to a close, we've decided to compile the year's top honeymoon destinations. After running the numbers and weighing our results next to the World Travel Awards winners, the results are in.
Wondering how this year's list compares to previous years, or whether your favorite honeymoon destination made the cut? Read on to find out. Circle back afterward and build your dream honeymoon registry today to start 2020 fabulously.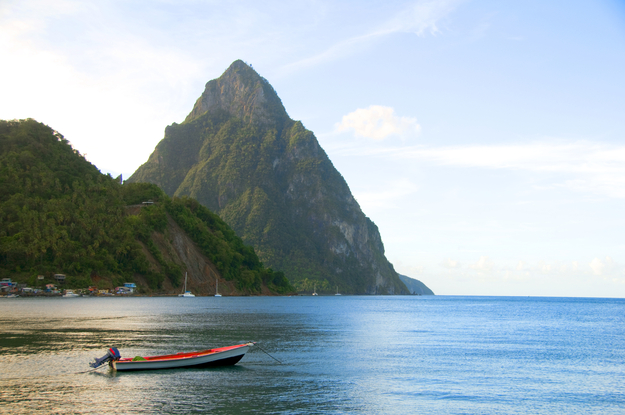 Turquoise seas and lush, green mountains help paint St. Lucia into a tropical honeymoon paradise.
St. Lucia




With soothing waves, warm beaches, and world-class hospitality in a distinctly Caribbean setting, St. Lucia is the world's leading honeymoon destination.
St. Lucia is consistently one of the most desired Caribbean island destinations for honeymooning couples. In 2019, the island nation soared atop honeymoon lists of nature-lovers, adventure travelers, and beach bums alike. With mountain vistas, lush rainforest, palm-lined beaches, incredible Caribbean cuisine, and some of the best scuba diving in the world, it's no wonder St. Lucia tops so many wish lists.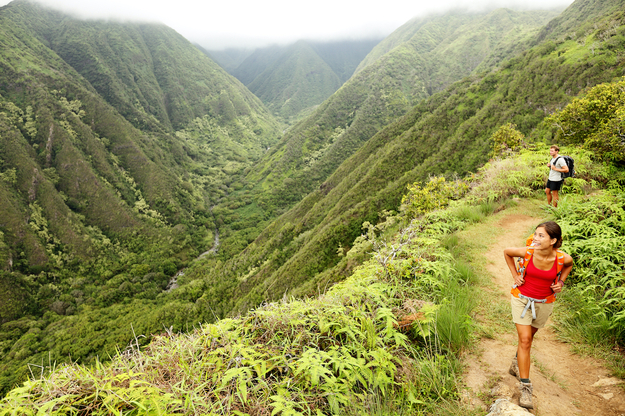 A hike through the lush, Hawaiian landscape is just one of many ways to enjoy a day during your Maui honeymoon.
Maui, Hawaii, USA




Stunning landscapes, secluded beaches, upscale resorts, and distinct Hawaiian culture make Maui one of the most coveted honeymoon islands in the world.
Hawaii is truly a tropical paradise filled with romantic opportunities, and Maui is perhaps the state's most well-rounded island for honeymooners. With untouched beaches, upscale resorts, and epic coastal drives, Maui offers everything needed for an unforgettable Hawaiian honeymoon. Learn more about Maui and Hawaii's most popular honeymoon islands with our ultimate guide to Hawaii.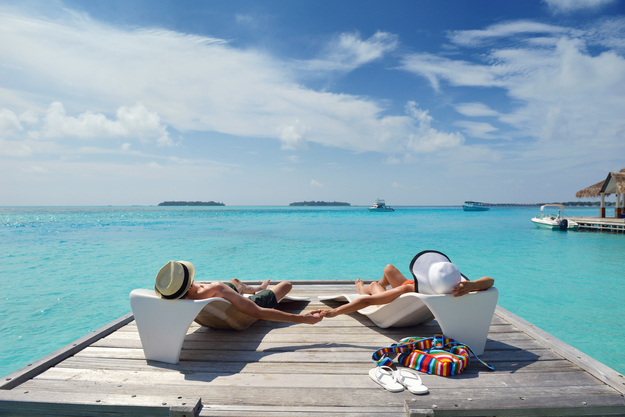 Over-water bungalows are no longer just a honeymoon fantasy on the Maldives.
Maldives




The sparkling waters, white-sand beaches, and dreamy over-water bungalows have placed the Maldives on the global honeymoon radar.
Floating in the Indian Ocean, the Maldives smartly celebrate the sunny side of life. The collection of 26 ring-shaped atolls - many with picture-perfect, over-water bungalows - offers an appropriate amount of oceanside pleasures to designate the honeymoon hotspot as 2019's most desired beach destination. With dreamy resorts ranging from the Four Seasons to Six Senses and St. Regis, the Maldives are absolutely the kind of place for an ultra-luxurious beach-centric honeymoon.
Santorini's mystical caldera cliff is the stuff of honeymoon dreams.
Santorini, Greece




This whitewashed Greek island in the Aegean Sea has captured the hearts of honeymooners for decades.
The Greek islands have long been a honeymoon favorite, and Santorini regularly tops the list as the country's most treasured island. Honeymooners just can't get enough of the volcanic island's cliffside setting, where picturesque villages descend down dramatic cliffs into the Aegean Sea's deep blue waters. Santorini is the rare kind of destination that exceeds its hype year after year. Thankfully, its must-do activities are as enjoyable as your expectations could ever hope for.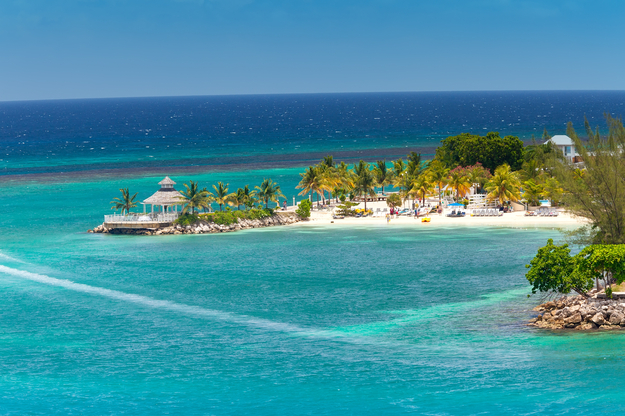 Tropical waters and a Caribbean climate draw honeymooners to Jamaica from all around the world.
Jamaica




Honeymoon in Jamaica to flow into the rhythms of the Caribbean.
The pulse of Jamaica is felt around the globe, and honeymooners have once again expressed their love for this tropical nation. The birthplace of reggae music offers an iconically Caribbean honeymoon experience, filled with snorkeling cruises, sandy beaches, sunshine days, friendly locals, and a vibrant culture.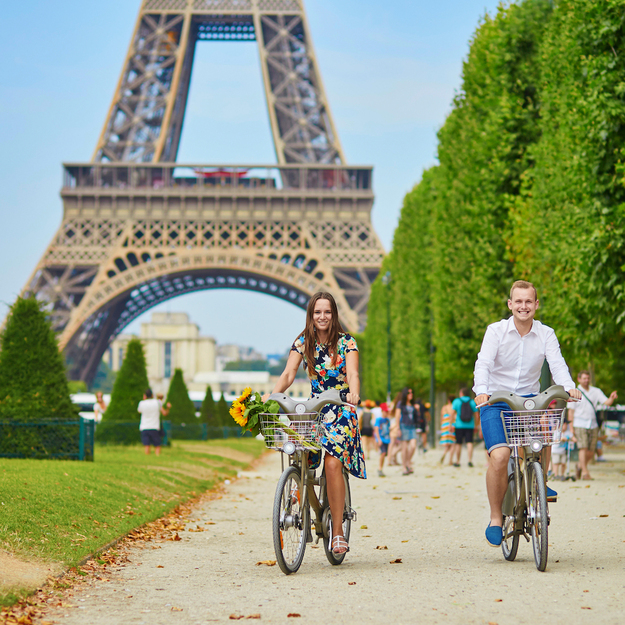 A leisurely bike ride can be one of the best ways to experience Paris during your honeymoon.
Paris, France




The City of Light is ideally suited for a honeymoon filled with urban romance.
Paris is every bit as romantic as you might imagine. The cobblestoned streets, world-class food and wine scene, luxury shops, and laidback attitude that define the French capital city lend perfectly for an urban honeymoon. Base yourselves from a lavish hotel like the Plaza Athénée and spend days wandering what many believe to be the world's most beautiful city hand in hand. Does it get any more classically romantic than Paris?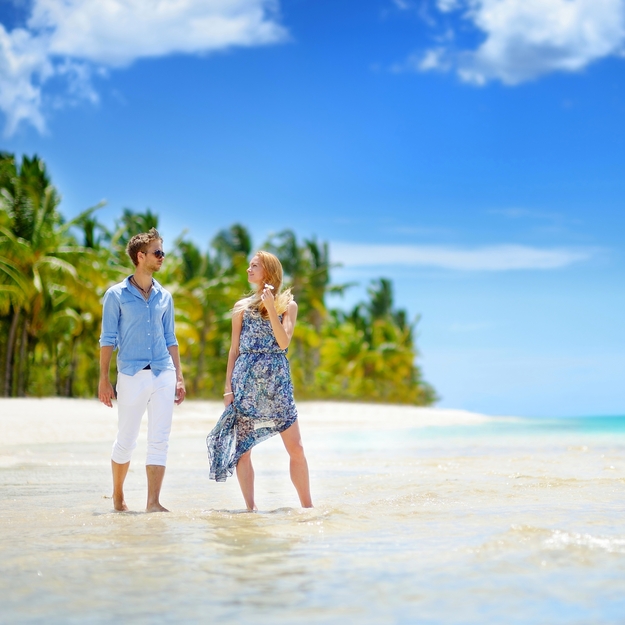 An exotic beach honeymoon awaits in Mauritius.
Mauritius




Tropical pleasures and exotic landscapes combined with an intricate culture, offer an unforgettable honeymoon of total immersion on Mauritius.
A mere 85 miles across, Mauritius - a distant island in the middle of the Indian Ocean - has earned itself the prestigious honor as 2019's most romantic destination. Encircled by coral reefs, the island sanctuary offers endless beach pleasures. Wellness retreats, adventurous activities, and inland hiking round out the list that has drawn so many honeymooners this far off the coast of Africa. The locals believe heaven to have been made after Mauritius, and a honeymoon here might have you in agreement.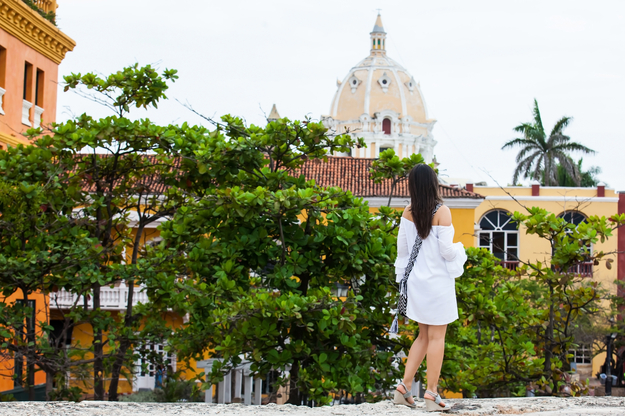 Colonial influences add a colorful flair to any honeymoon in coastal Cartagena.
Cartagena, Colombia




A seductive atmosphere filled with Spanish influence and a Caribbean-like climate makes Cartagena a must for any South American honeymoon.
South America's leading honeymoon destination two years in a row, Cartagena comes mighty close to meeting the needs of every type of traveler. It's both a thriving colonial city and a beach resort destination. There's an energy in Cartagena (and all of Colombia) that will inspire you to dance salsa through the night. And yet, the coastal city knows its boundaries if you prefer your evenings on the quieter side. Jungle ruins, beautiful beaches, and history at every turn - all just three hours from Miami? Cartagena truly is the doorway to South America.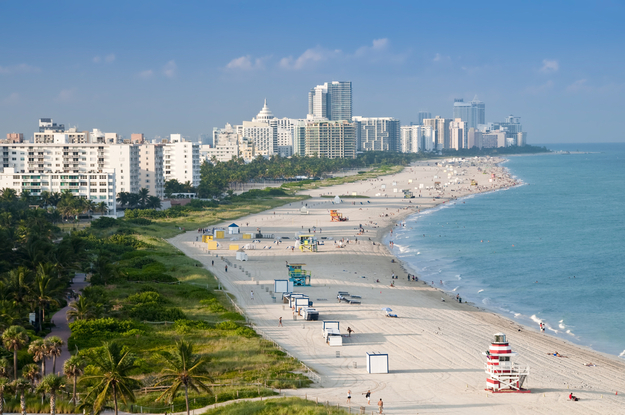 Miami Beach offers one of the liveliest stretches of sand in all of North America.
Miami Beach, Florida, USA




A honeymoon in Florida's liveliest city promises all-day parties along with world-renowned arts, a melting pot of culture, and restorative wellness.
Miami Beach is North America's leading honeymoon destination, and one of the most desired cities for wellness-focused travelers. While the party capital of Florida has long been known for its nightlife, the beachfront metropolis has morphed into a more balanced mecca of wellness living and rejuvenating experiences. After hot afternoons of sun, sand, and beach sports, be sure to engage with the city's world-class offerings of spas, restaurants, and art galleries. Get to know Miami Beach more intimately with our ultimate honeymoon guide.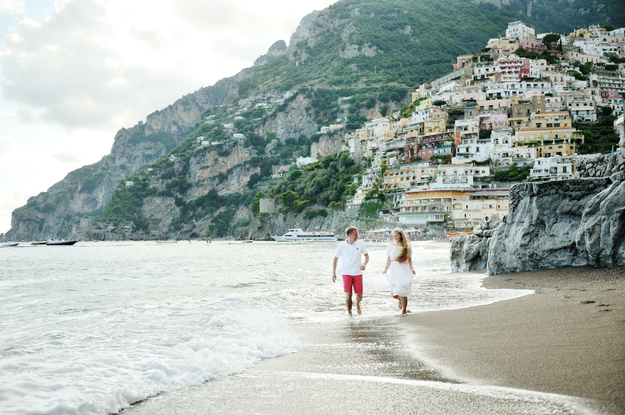 An Amalfi Coast honeymoon promises picture-perfect villages, such as beachfront Positano.
Amalfi Coast, Italy




Where the mountains meet the sea, this colorful Mediterranean coastline is a timeless honeymoon destination.
The ever-enchanting Amalfi Coast of Italy has inspired honeymooners for decades. From the pastel-colored, cliffside homes of Positano to the peaceful atmosphere in Ravello and outstanding spaghetti in Nerano, the 13 towns of the Amalfi Coast collectively make for an Italian fantasy come to life. It's easy to understand why so many honeymooners include the Amalfi Coast among their most desired places to visit in Italy.

In case you missed it:
The Best Winter Honeymoon Destinations
Honeymooning in the Turks and Caicos Islands