We've crunched the numbers and it's official: Hawaii ranked as the popular honeymoon destination for Traveler's Joy couples in 2017. Below, check out the list of the top 10 most visited travel locales for newlyweds. Did your honeymoon spot make the list?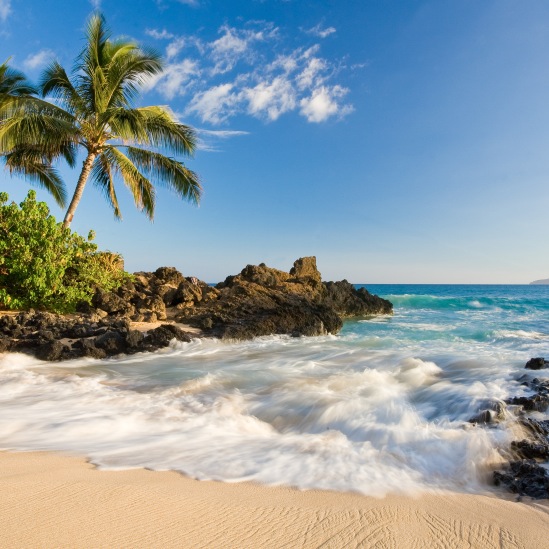 Hawaii
Maui finished as the most popular island in the Aloha State, followed by Oahu, Kauai, and the Big Island.
Italy
Home to incredible destinations like Rome, Venice, Florence, Tuscany, Cinque Terre, and the Amalfi Coast (among dozens more), it's easy to see why Italy came in at No. 2 on the list.
Mexico
It came as no surprise that Mexico's beach locales were extremely popular with honeymooners, especially Cancun, Riviera Maya, Tulum, and Los Cabos.
France
Does it get any more romantic than France for a honeymoon getaway? Paris was easily the top destination for the country, followed by Bordeaux wine country.
Greece
With its jaw-dropping sunsets and boutique cave hotels, the island of Santorini finished first overall with Greece-bound TJ honeymooners.
Iceland
In over 13 years, Iceland has never occupied a higher spot on our list. It appears couples can't get enough of the country's glaciers, waterfalls, hot springs, and endless year-round attractions.
French Polynesia (Including Bora Bora and Tahiti)
Renowned for its crystal clear waters and overwater bungalows, this dream honeymoon destination became a reality for thousands of newlyweds in 2017.
Costa Rica
Tropical beaches. Lush rainforest. Unique wildlife. Thrilling activities. Boutique accommodations. Need we say more?
St. Lucia
With fantastic beaches, mountain terrain, and world-class resorts, St. Lucia finished as our top Caribbean honeymoon destination.
Ireland
Couples remain dazzled by Ireland's enchanting mix of romance and history, plus big city attractions and unique countryside experiences.
Did you travel to any of these locations for your honeymoon? Tell us over on Facebook!

In case you missed it:
POLL: Did You Take a Domestic or International Honeymoon?