With its lush rainforest, secluded coves, undulating mountains, and vibrant communities, the Caribbean island nation of St. Lucia has emerged as a magnet for honeymooners. Its spectacular scenery alone also makes it one of the most romantic destinations in the Caribbean. But then add all of St. Lucia's fabulous resorts, many active pursuits, unique culture, plus lively nightlife scene, and you've got a world-class honeymoon choice.
St. Lucia – at 27 miles by 14 miles – is a volcanic island located in the eastern Caribbean Sea and bordered by the Atlantic Ocean. The tropical island is covered mostly by rainforest and considered one of the Caribbean's most mountainous countries. In addition to landmark mountains the Pitons, Mount Gimie comes in as the highest peak at 3,117 feet above sea level.
The island, which often feels untouched by time, has an English and French background. Visitors today can also expect fine Creole cuisine, excellent shopping, bustling markets, and lots of beach activities to keep them entertained for days.
Castries is the capital city of St. Lucia with a population around 65,000. It's a lively city featuring colonial buildings, the backdrop of mountainous peaks, and a place where freight and cruise ships come and go daily. Meanwhile, the city boasts a number of lovely town squares, the Castries market (great for street food and shopping), an island craft market, and Vendor's Arcade – a place where visitors can pick up local items such as woodcarvings, artwork, clothing, coffee, cocoa, and home décor items.
Another beautiful destination town is Soufriere, the oldest settlement in St. Lucia. The twin peaks of the Pitons provide the scenic backdrop, while nearby activities include botanical gardens (at Diamond Botanical Gardens & Waterfall), working plantations, and more. Don't forget to visit La Soufriere Drive-In Volcano, where you'll get the chance to drive up to within a few hundred feet of a volcano before going on a guided tour around the area.
Marigot Bay and Pigeon Island National Park are two other can't-miss destinations on St. Lucia. Located on the western coast, Marigot Bay features a beautiful natural harbor and is surrounded on three sides by lovely, forested hills. It's also the location of Discovery at Marigot Bay, a top-notch luxury resort complete with a marina, restaurants, shops, and much more. Meanwhile, Pigeon Island is a terrific spot for swimming and snorkeling, plus it's also a historic site and concert venue for the annual St. Lucia Jazz Festival.
The winter season is typically from December to March and typically brings high temperatures in the low 80s. This is also the driest period of the year and coincidentally the island's busy season as many visitors from the U.S. and Europe look to escape their cold weather. Outside of this period, hotel rates can be much cheaper.
In the summer, temperatures are a bit warmer, with highs in the mid-80s and lows in the 70s. Hurricane season ranges from June to November, plus expect more overall rain and storms during this time period as well.
Couples looking for a unique Caribbean atmosphere, romantic lodgings, and plenty of activities should strongly consider a honeymoon in St. Lucia. Whether you go to relax on a golden beach beneath the shade of a palm tree or to embark on a slew of adventure activities, you can surely expect the honeymoon of your dreams.
What to Do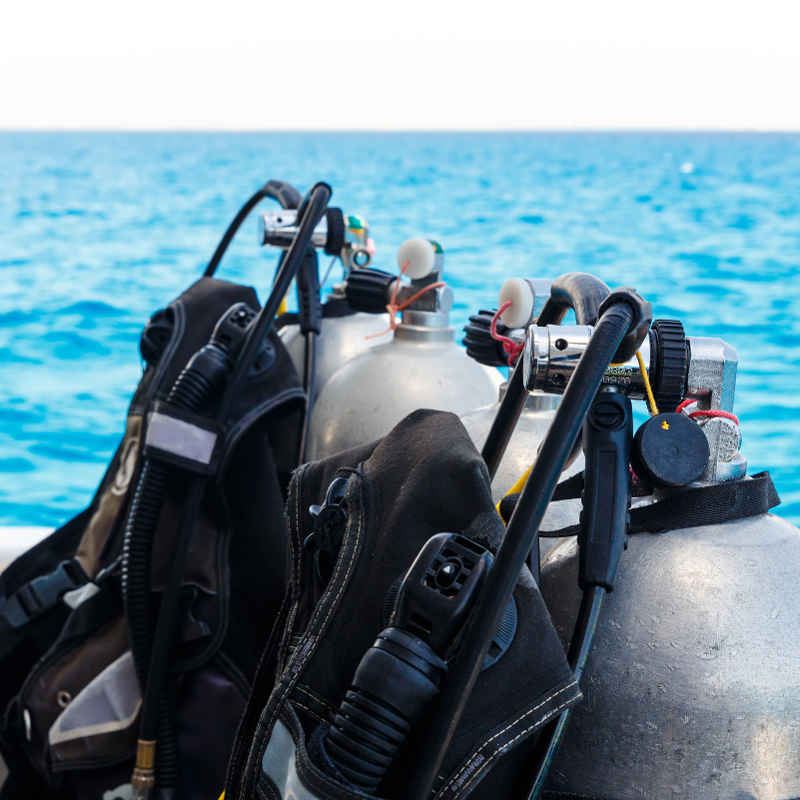 Beaches - Due to St. Lucia's volcanic origins, the island doesn't quite rank as one of the top beach destinations in the Caribbean. But that also doesn't mean there aren't any tremendous beaches, either. Located in the northern part of the island at Rodney Bay, Reduit Beach is a great beach detour. The sand is soft and golden, while the waters are ideal for swimming, kayaking, snorkeling, and windsurfing. Marigot Beach is also a fine beach pick with its calm, blue waters.

Fishing - Got that itch to hit the open waters and try your hand at deep-sea fishing? St. Lucia is an ideal spot to book a fishing trip considering that the local waters are abundant with big-game fish. Head out with Hackshaw's Boat Charters or Captain Mike's and try to reel in some mahimahi, wahoo, barracuda, and blue marlin.

Hiking - With trails covering the entire island, St. Lucia boasts some tremendous hiking opportunities, particularly under the canopy of its well-protected rainforest. For more experienced hikers, also consider climbing one of the island's twin Pitons. These mountains are a UNESCO World Heritage Site and covered in lush vegetation. Believe it or not, Petit Piton is actually 158 feet taller than Gros Piton. First, make sure you register with the St. Lucia Forest and Lands Department if you want to tackle one of these remarkable mountains.

Bike Tour - With its diverse landscape and endless wonders within a relatively close proximity, St. Lucia is an optimal destination to set out on a jungle biking tour. Perfect for beginners and even seasoned bikers, you'll get the chance to bike through an ancient plantation, historic ruins, then enjoy a relaxing picnic before making your way to a swimming hole complete with a sparkling waterfall.

Sunset Cruises and Boat Charters - Looking for a romantic activity that you'll always remember? Hoist the sails of your boat as you make your way around Caribbean waters for a sunset cruise. Marigot Bay and Rodney Bay are the centers for boating activities on St. Lucia. For the more adventurous, look to sign up for a day sail with Endless Summer Cruises.

Scuba Diving - St. Lucia is home to some excellent diving excursions along its southwestern coast. The luxury resort Anse Chastanet specializes in diving, while the dive company Scuba St. Lucia features boat diving, wreck diving, and night diving among its many options.
Where to Stay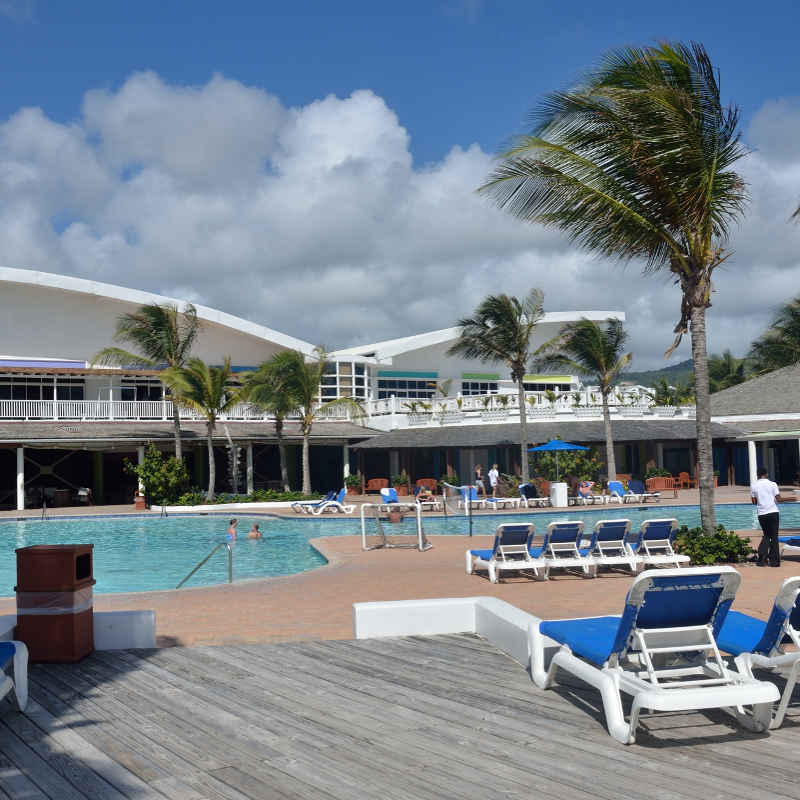 Ti Kaye Village Resort & Spa - Secluded and relaxing, this property is absolutely a perfect match for honeymooners. Just 11 miles south of Castries, the secluded resort is nestled into the cliffside overlooking picturesque Anse Cochon cove. Ti Kaye's 33 cottages include ocean views, private outdoor gardens showers, and huge balconies with hammocks. Select rooms even feature personal plunge pools. 

Boucan - A beautiful boutique hotel nestled within rainforest terrain, expect 14 luxury lodges, a 50-foot infinity pool, gardens, free Wi-Fi, first-rate dining (see above), and an exceptional spa that focuses on chocolate-centric treatments.

Jade Mountain - Home to some of the best views in all of St. Lucia, this exclusive resort is perched above a gorgeous beach at Anse Chastanet, also where the famous pitons rise majestically over turquoise Caribbean waters. If you can afford the pricey rates, this is THE ultimate honeymoon hotel on the island, if not in the entire Caribbean.  
Where to Eat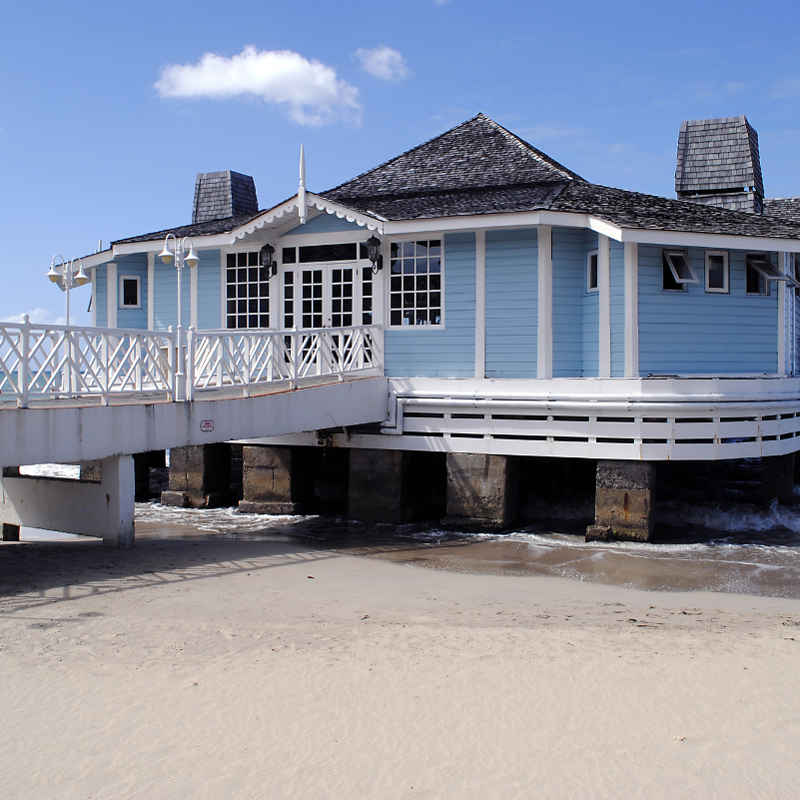 Bayside Bar - Sunset views, expertly mixed libations, and a stunning beachside location all make Bayside Bar at Sugar Beach one of the Caribbean's top overall spots for cocktails. Plus, with delicious wood-fired pizza on the menu, you'll likely end up staying for dinner too. 

Boucan - This delightful restaurant has emerged as one of the island's premier dining destinations. The creative menu is highlighted by fresh seafood selections, prime meats, and local produce. Meanwhile, with cacao trees grown on the grounds, the superfood is incorporated into each dish. 

Tree to Bar Foodie Experience - Chocolate lovers and foodies will not want to miss out on Rabot Estate's Tree to Bar Experience, a unique hands-on tour that teaches visitors all about how cacao is cultivated. After walking through the estate cacao groves, participants can personally pick ripe cacao pods from the tree and later make their own chocolate bars. 
Getting There
Hewanorra International Airport (UVF) is the main airport for St. Lucia and located on the southern tip of the island. There are direct flights from several major U.S. cities, including New York, Atlanta, and Charlotte. Meanwhile, many resorts on the island are located in the northern section, so be sure to tack on up to 90 extra minutes once you land to get to your hotel. Many of the major car rental agencies are located at UVF, including Avis, Hertz and National. Bus and taxi service is also available at the airport.