It's easy to see why Paris is often referred to as the world's most romantic city. Complete with charming streets, iconic landmarks, historic palaces, picturesque parks, and world-class restaurants, Paris is the ultimate multisensorial destination in which to spend your first few days as a married couple.
It's also the kind of city where you can feel more like a local than a tourist without having to even try. Paris is all about discovery: Just wander the streets, without a map or an agenda, and you could stumble upon vibrant markets, casual cafés, and centuries-old sites.
The capital of France, Paris is divided into 20 arrondissements, or districts, which are arranged in a clockwise spiral starting in the middle of the city. Each arrondissement is home to a number of historic sites (museums, manicured parks, restored palaces), plus countless hotels, shops, and restaurants. In the middle of the city lies the Seine River, a storied waterway that's lined with pedestrian promenades and filled with touristic boat cruises.
With so many "must-sees," crafting the perfect Parisian itinerary can seem an impossible feat. In fact, couples could traverse the city for more than a month and never take in all that Paris has to offer. Narrowing the list comes down to preferences: history and culture couples will want to focus on hitting the major museums, gardens, and palaces, while those who prefer a more local experience can get lost wandering neighborhoods like the Marais, St-Germain-des-Pres, or Montmartre.
Whether you opt to stroll hand-in-hand along the Seine, eat breakfast in a casual café, window-shop on Avenue Montaigne, or have a picnic lunch in Parc des Buttes-Chaumont, Paris has something for everyone. Read on for our ultimate guide to the perfect honeymoon in Paris.
When to Go
Paris has a similar climate and tourist pattern as that of other major world capitals—summers can be hot, humid, and crowded; winters are often cold and dreary; while spring and fall offer comfortable temperatures and fewer crowds, ideal conditions for honeymooning in the City of Light.
Getting There and Around
Travelers to Paris can choose to fly into two different airports, Paris-Charles de Gaulle (CDG) and Paris Orly Airport (ORY). There are direct flights into both from a number of major U.S. cities, including New York, Boston, Miami, Washington D.C., Atlanta, Los Angeles, Philadelphia, and more. When it comes to navigating the city, couples can easily ride the metro, hop in an Uber or taxi, or get around the most scenic way: afoot.
What to Do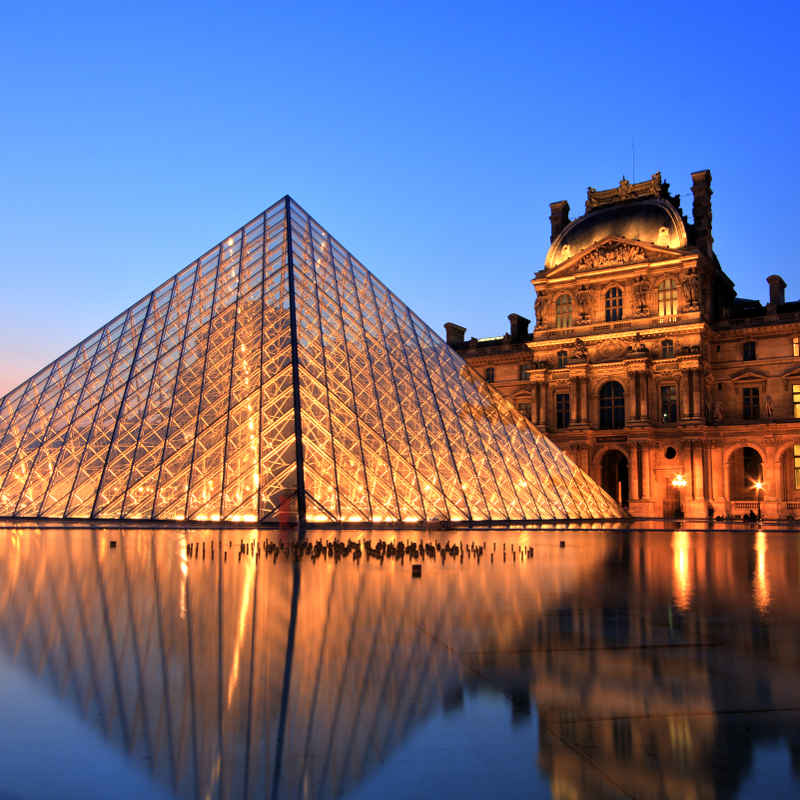 Visit Museums - From the Louvre Museum to the Musee d'Orsay, the Musee Rodin to the Musee Picasso, you could spend a week in Paris and do nothing except visit the city's world-class museums. But for strictly the "must-sees," start with the Louvre, considered by many culture aficionados to house the world's greatest art collection; then, check out the d'Orsay, which has masterpieces by French Impressionists on display; afterward, head to the Picasso, whose permanent collection has thousands of paintings, sculptures, and sketches that span the artist's lifetime.

Tour Landmarks - The Arc de Triomphe, the Eiffel Tower, Notre-Dame Cathedral, the Palais Royal—you've seen them in movies, you've read about them in books. A honeymoon in Paris wouldn't be complete without touring at least a few of its historic landmarks. Pro tip: Save the Eiffel Tower until end of day, when crowds are thinner and you can glimpse at the "City of Light" in all its sparkling splendor.

Explore Montmartre - Located on a steep hill, this outlying neighborhood in the 18th arrondissement is as picturesque as it gets. Filled with street painters, parks, museums, and terraced courtyards, Montmartre is the perfect place to get a feel for prewar Paris. Spend a day working your way up the quaint streets, passing historic theaters, art galleries, and charming public squares. There are a variety of cafés and iconic windmills along Rue Lepic. Stop for a photo with spectacular city vistas on Rue Ravignan before checking out Paris's oldest movie theatre on Boulevard de Rochechouart.

Visit Palaces and Parks - Some of the greatest discoveries in Paris come from a visit to the city's numerous palaces and parks. First, head east to Parc des Buttes-Chaumont, a lesser-known but still spectacular landscape. (You'll cross over suspension bridges and spot waterfalls inside caves before taking in sweeping views of the city at the park's lovely hilltop.) Cap the day with a lap through Jardin du Luxembourg, in the Latin Quarter, and Jardin des Tuileries, known for its terraced gardens and historic bronze sculptures.

Shop the Markets - There are dozens of colorful markets spread across the city. Visit the oldest covered market in Paris, Marché Enfant Rouges, along Rue de Bretagne, early in the day when the lines are the shortest and the food is the freshest. If your tastes are more sartorial, head to the Marché aux Puces de Saint-Ouen, a vintage clothing and antiques Mecca in the 17th arrondissement.

Experience Cafe Culture - No matter what time of year you visit Paris, dining at the cafés that line the streets is one of the more relaxing and enjoyable experiences in the city. Some of the world's greatest writers and intellects have, for centuries, been inspired by the street life of Paris. Take seat at les Philosophes, in the Marais, or Café Charbon, on Rue Oberkampf, and you'll find some romantic inspiration of your own just by people-watching.

Walk Along the Seine - Strolling hand-in-hand along the Seine is a must-do activity for newlyweds. The picturesque river cuts through the heart of the city, giving way to some of Paris' most splendid vistas. Around sunset, walk over one of the many of the bridges that traverse the river—the pedestrian-only Esplanade David Ben Gurion offers an especially perfect Eiffel Tower backdrop for your #honeymoon Instagram.
Where to Stay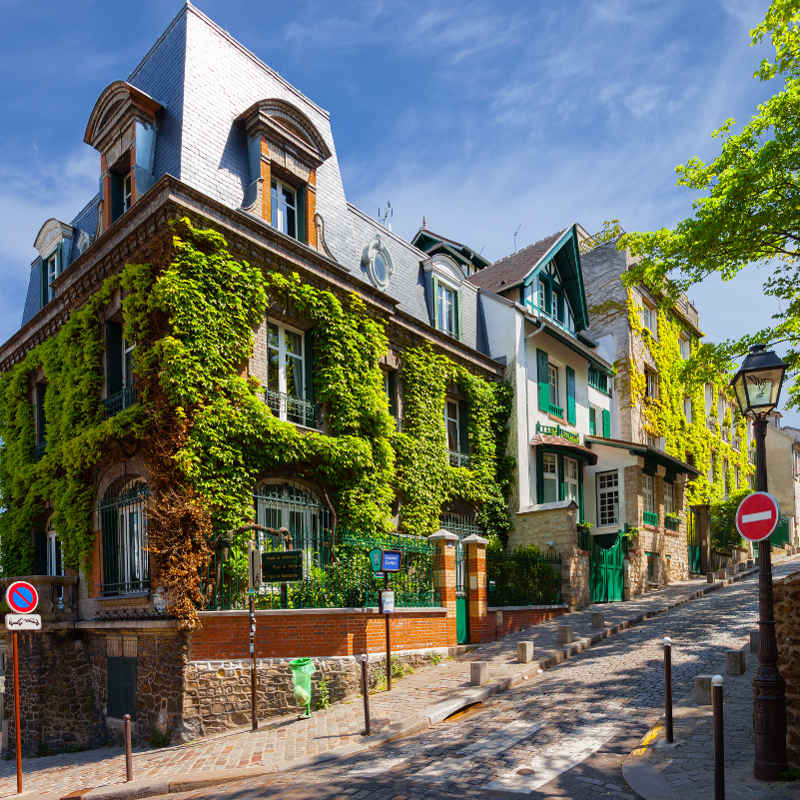 Where to Eat