The "City of Love" is truly one of the world's most romantic destinations. Complete with charming streets, iconic structures, glorious palaces, beautiful parks, and superb cuisine, Paris is the perfect place for newlyweds to spend their first days as a married couple. The options for intimate experiences are endless, whether it's a picnic in Parc des Buttes Chaumont, window-shopping along avenue Montaigne, or biking along the Seine. Paris is also a city of discovery, where people watching at a cafe, visiting a city market, and getting lost in an unfamiliar neighborhood make up the perfect day.
Paris is the capital of France and the country's largest city with a metro population of more than 11 million. The city is located on the Seine River in northern France and has been one of the globe's leading centers for business and culture for centuries. Meanwhile, Paris is also one of the world's most visited cities and brings in nearly 50 million tourists each year. This unique destination is divided into 20 arrondissements, or districts, which are arranged in a clockwise spiral starting in the middle of the city. Each district is home to a number of historic buildings and intriguing sites, such as well-manicured parks, perfectly restored palaces, plus abundant shopping and restaurant options.
Like much of the United States, weather in Paris fluctuates throughout the year. For instance, January sees an average high of 44 degrees, while July has an average high of 77. Rain falls just about evenly throughout the year, so be prepared for a chance of showers during your visit. The spring and summer months typically bring the bulk of visitors to the city for its many concerts, fairs, festivals, and seasonal colors. Expect crowds and longer waits just about everywhere you visit, particularly for the city's top attractions like the Louvre, Eiffel Tower, and Notre Dame de Paris.
Paris features quite a list of must-see destinations, so many, in fact, that it could feasibly take you more than two weeks to really explore each one of them in detail. Whether a seasoned visitor to Paris or newcomer, consider spending time in St-Germain-des-Pres, Jardin des Plantes, and Montmartre.
On the Left Bank area, St-Germain-des-Pres is a lively section of the city filled with cafes/restaurants, historic buildings, and quaint tree-lined streets. This is also Paris café culture at its best. Jardin des Plantes is traditionally a more peaceful area of the city and features a wonderful square (Place de la Contrescarpe) and a daily open-air market (Rue Mouffetard). Meanwhile, Montmartre is a Traveler's Joy favorite of Paris. Located on a steep hill, this outlying neighborhood is as picturesque as it gets, filled with street painters, parks, museums, and terraced courtyards. This is also the area to visit to get a great feeling for prewar Paris.
What to Do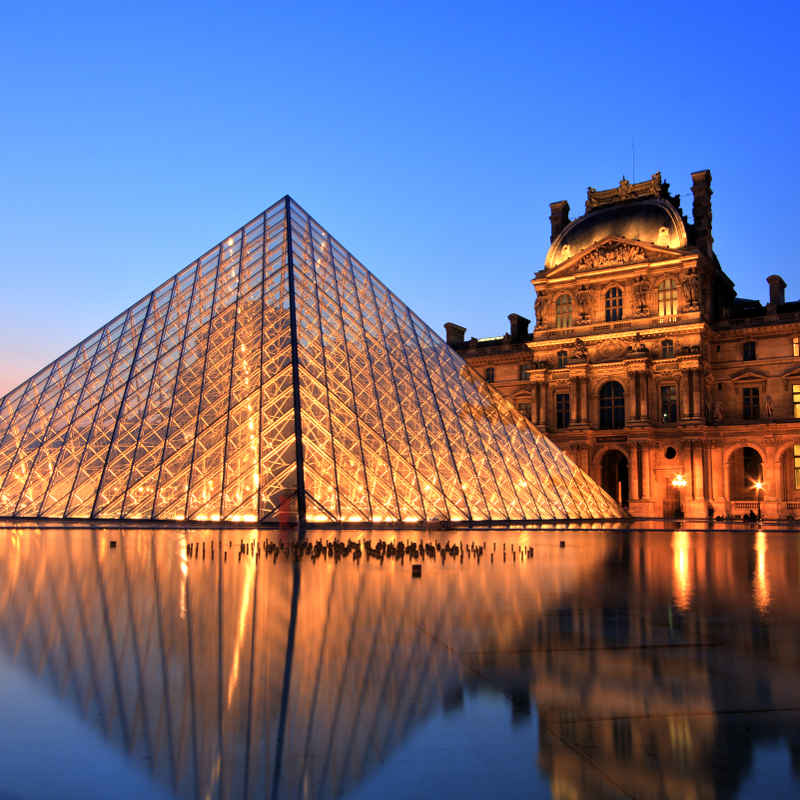 Museums of Paris - Paris is one of the world's top destinations when it comes to museums – and it's easy to see why with places like the Louvre Museum and Musee d'Orsay. While one could easily spend a week in Paris just visiting renowned museums alone, there are certainly a few "must-see" attractions to put on your honeymoon list no matter the length of your stay. Start with the Louvre Museum, considered by many as the world's greatest art collection. Then check out Musee d'Orsay, which features masterpieces by French Impressionists. Also, Musee Rodin and Musee Picasso are both spectacular museums. For instance, Musee Picasso has thousands of paintings, sculptures, and sketches that span Picasso's entire life. If you're a big fan of his work, this is definitely a can't-miss destination.

Landmarks of Paris - Paris is dotted with amazing landmarks; one's you've seen in movies and others you've read about time and again. It also features many other "underrated" landmarks that will likely surprise and inspire you. For starters, make sure you visit the Eiffel Tower, Palais Royal, Arc de Triomphe, and Cathedrale de Notre-Dame before your time in France is up. Tip: The Eiffel Tower is open until 11 pm, so save it until the end of the day when fewer crowds usually prevail. Plus, you'll get an amazing glimpse at the "City of Light" in its full splendor.

Exploring Montmartre - Spend a day at your own pace and take to the streets of beautiful Montmartre in the 18th arrondissement. Start at the base of the hill and work your way up the quaint streets, passing by historic theaters, art galleries, and charming public squares. There are a variety of interesting cafes along Rue Lepic, plus a few of the neighborhood's iconic windmills. Expect some spectacular views of Paris along Rue Ravignan before checking out Paris's oldest movie theatre on Boulevard de Rochechouart.

Palaces, Parks, and Markets of Paris - While Paris is certainly known for its museums, cuisine and shopping, perhaps the greatest discoveries come from visiting the city's numerous palaces, parks, and marketplaces. First, head east of the city to Parc des Buttes-Chaumont, one of the city's lesser-known but most spectacular parks. Cross over suspension bridges to waterfalls tucked inside of caves before taking in sweeping views of the city at the park's lovely hilltop.

Paris is dotted with splendid parks and gardens, so also consider Jardin du Luxembourg in the Latin Quarter and Jardin des Tuileries, known for terraced gardens and historic bronze figures. Meanwhile, there are dozens of colorful markets across the city, but make sure you visit Marche Enfant Rouges (along Rue de Bretagne) or Rue Mouffetard in the Jardin des Plantes Quarter. Try to go early in the day when the lines are the shortest and the food is the freshest.

A Taste of Cafe Culture - Café visiting can be one of the more relaxing and enjoyable experiences when in Paris – particularly when the weather is ideal and the city is abuzz. Grab a table outside and then share a meal or espresso as you take in the sights and sounds around you. Café culture has been prevalent in Paris for centuries and has inspired some of the world's greatest writers and minds. Café les Philosophes is a Traveler's Joy favorite in the Marais, in addition to Café Charbon on Rue Oberkampf.

Walking Along the Seine - Don't forget to stroll hand-in-hand along the majestic Seine – it's a must-do romantic activity for newlyweds. The picturesque river cuts through the heart of the city, giving way to some of Paris' most splendid vistas. It's easy to see why artists and visitors alike have been captivated by it. Around sunset, be sure to walk over many of the bridges that span the river (several are even pedestrian-only). Then, pull over to a scenic spot and gaze out at the lights of the city reflecting against the water.
Where to Stay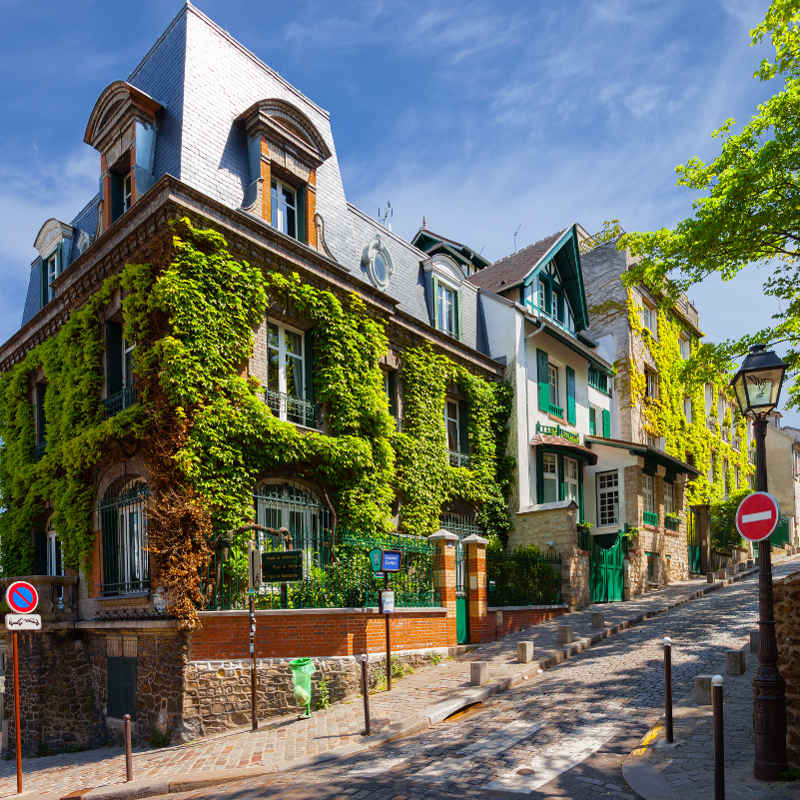 Hotel Plaza Athenee Paris - Situated in the heart of Paris, this recently renovated five-star luxury property features 146 rooms and 45 suites, with many offering views of the Eiffel Tower. One of the city's finest hotels and certainly worthy of a honeymoon splurge.

Hotel de l' Abbaye St-Germain - A former 18th century convent, this charming property is located just steps from the Jardin de Luxembourg in the district of St-Germain-des-Pres and makes quite an ideal home base for exploring the city. The hotel has 44 rooms equipped with modern and elegant furnishings, even private terraces leading to amazing Left Bank views of the city. Enjoy the peaceful garden setting with flowers and fountains as you dine over coffee and a delicious breakfast.

Hotel Lenox - Provides a cozy, intimate setting in the heart of the lively district of St-Germain-des-Pres. The lovely property was remodeled in 2009 and features 34 luxurious rooms, full breakfast, airport transfers, and a cocktail bar. Honeymooners can also expect modern furnishings, warm colors, and intimate details throughout on top of a friendly and helpful staff.
Where to Eat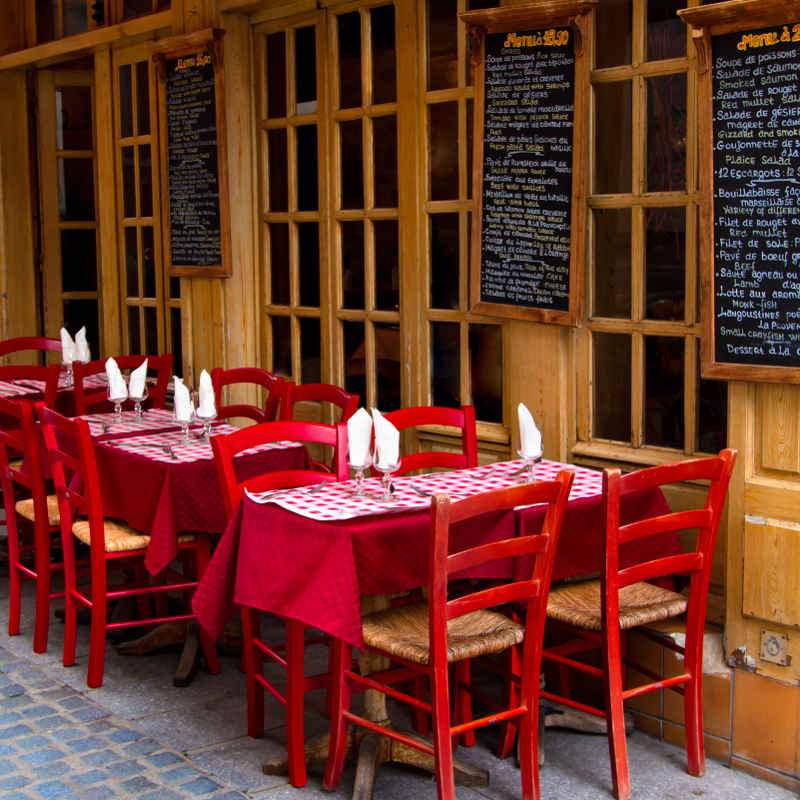 Verjus - Found right behind the Palais Royal gardens, this acclaimed dining spot run by an American couple features an upscale restaurant, wine bar, and sandwich bar all rolled in one.

Frenchie - This tiny bistro in the 2nd arrondissement is known as one of the city's great value restaurants. With just 26 seats and two covers a night, reservations can be quite difficult, so be sure to plan ahead. Luckily, there's a lovely wine bar across the street.

Eggs & Co. - Your go-to breakfast and lunch spot with a focus on — you guessed it — eggs. The bright two-story restaurant is especially popular for weekend brunch.

Semilla - A refreshing bistro in St-Germain-des-Pres featuring an open kitchen, rustic interior, and a variety of classic dishes, from pork belly to smoked salmon. 
Getting There
Paris-Charles de Gaulle (CDG) is the main airport for Paris. The airport is located 16 miles northeast of the city. There are direct flights to Paris from a number of major U.S. cities, including New York, Washington DC, Atlanta, Los Angeles, Miami, and Philadelphia. De Gaulle features many rental car companies, plus taxi services, shuttle buses, a rail network, and other public transportation options. Also, check to see if your hotel offers airport pickup/drop off services.