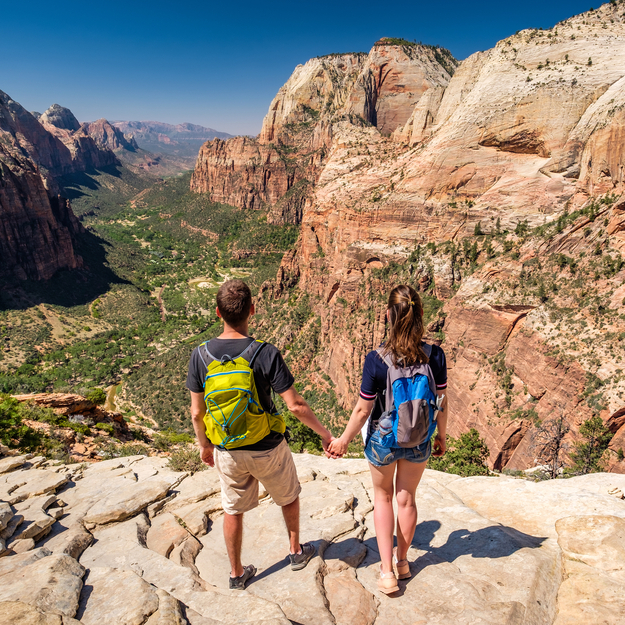 With summer fast approaching, we scoured the Land of the Free to bring you the best honeymoon destinations for an outdoor adventure. With the benefit of skipping the long flight overseas, an American honeymoon seems better fit now more than ever. The incredibly diverse landscapes and distinct cultures of America's great outdoors promise to add up to the nature-based honeymoon of your dreams.
From behemoth national parks to scenic coastal road trips and secluded corners of the country, these are America's best honeymoon destinations for an unforgettable outdoor adventure.
Looking for more honeymoon hotspots where you can leave your passport behind? Check out our top 10 honeymoon destinations in the USA for more lay of the land. When you're good and ready, get to packing your bags and begin your honeymoon registry today.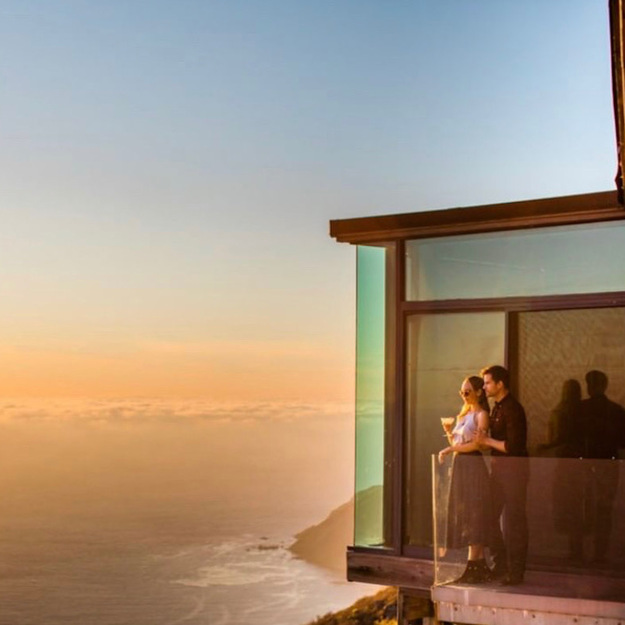 Courtesy of @postranchinn
Gaze out at the Pacific Ocean from your honeymoon base on the cliffs of Big Sur.
Honeymoon in Big Sur, California
Sandwiched between steep mountains and the Pacific Ocean, Big Sur is a surreal honeymoon destination.
California's State Route 1 is one of the world's best road trips, and Big Sur - right in the center - is considered the route's crown jewel. With the endless blue of the Pacific Ocean on one side and the jagged cliffs of the Santa Lucia Mountains on the other, Big Sur is a beauty just to behold.
Winding through charming coastal towns and across gorgeous beaches, America's very own version of the Amalfi Coast is one of the best honeymoon destinations for nature-lovers. Rolling fog and dense redwood forest give Big Sur a fairytale feeling throughout. Couples can hike through hidden coves, camp in national parks, dine at the edge of the continent, and swim where waterfalls meet the sea. Consider parlaying your Big Sur honeymoon with a trip to the fabulous wine valleys of Napa and Sonoma counties just a few hours north.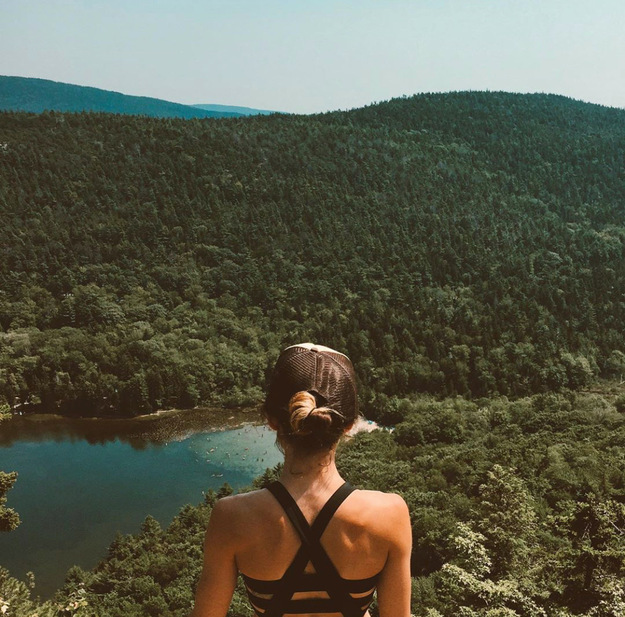 Courtesy of @taylorbelanger
Explore the beautiful bounty of Acadia National Park during your honeymoon in Maine.
Honeymoon in Mount Desert Island, Maine
This picture-perfect honeymoon destination framed by Acadia National Park is loaded with coastal New England charm.
Mountains meet the sea on captivating Mount Desert Island in Maine. This far-reaching corner of New England is most known for the mammoth Acadia National Park. Fill your honeymoon with adventurous day trips in and out of the giant outdoor playground and retreat afterward for romantic evenings at seaside Bar Harbor.
Mount Desert Island changes drastically depending on the seasons. Honeymooners can tailor their experience by planning accordingly. Whether hiking through the changing colors of fall foliage, cross-country skiing in winter, cycling through flowery fields of early spring, or swimming in the summer waters of the Atlantic Ocean, Maine is paradise for outdoorsy couples.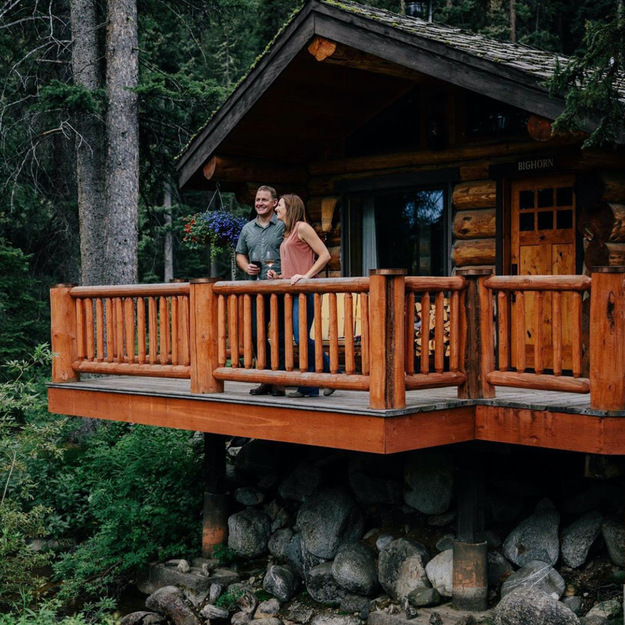 Courtesy of @lonemountainranch
A luxury lodge is an ideal honeymoon accommodation when visiting Big Sky.
Honeymoon in Big Sky, Montana
Make beautiful Montana your honeymoon base for exploring Yellowstone National Park.
Montana boasts endless vistas and sky-scraping mountain peaks, and Big Sky is the best honeymoon destination to soak it all in. Big Sky's winter skiing conditions are on par with the impressive runs of Jackson Hole. Summer visits ramp up the adrenaline with whitewater rafting, horseback riding, ziplining, or even a scenic hot air balloon ride. Autumn and spring present perfect conditions for exploring nearby Yellowstone National Park, just a one hour drive away.
Make your Big Sky, Montana honeymoon extra special by booking a stay at the Lone Mountain Ranch. The historic lodge pampers at every turn. Its fairytale setting, combined with stellar service and an emphasis on hyper-local experiences, has earned its place on the coveted National Geographic's Unique Lodges of the World list.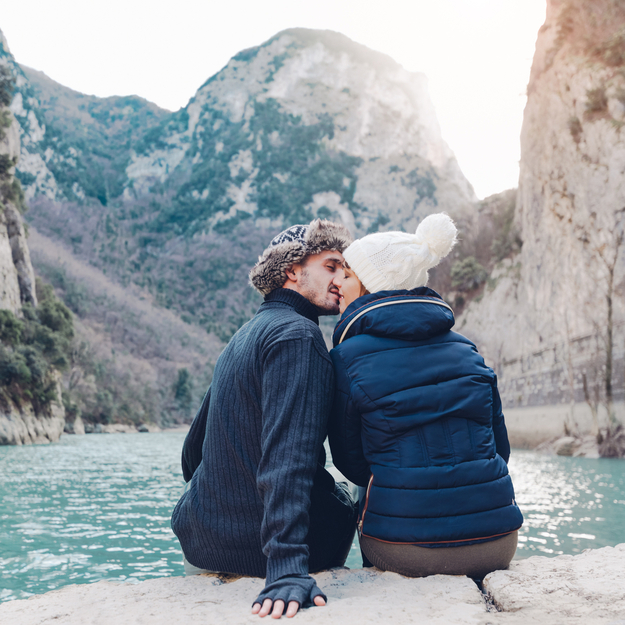 The untamed wilderness of Alaska sets the stage for the ultimate American getaway honeymoon.
Honeymoon in Alaska
America's last frontier is one of the best honeymoon destinations for an unforgettable adventure.
Alaska is so wild and remote that some Americans wouldn't know how to find it on a map. While it may be elusive, Alaska is undoubtedly one of the best honeymoon destinations for couples that want the ultimate outdoor excursion. Whether by seaplane, backcountry train, glacial cruise, or road trip, exploring Alaska and its seemingly endless span of mountains, forests, and rivers is sure to ignite your senses.
Unfathomably massive and endlessly majestic, Alaska is also America's least densely populated state, which means more of the outdoors for just you and your partner to enjoy. Visit our Alaska honeymoon destination guide to start planning your itinerary up to America's Great Land.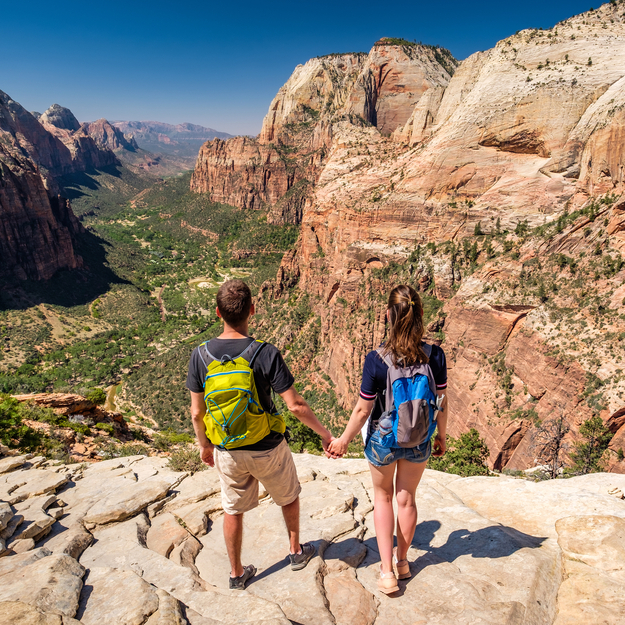 The massive scale and scenic vistas make Zion National Park one of the USA's best outdoor honeymoon destinations.
Honeymoon in Zion National Park, Utah
Zion's iconic red cliffs and endless vistas make for an exciting honeymoon destination filled with outdoor adventure.
The great American west shines in Zion National Park, one of the best honeymoon destinations for active couples. Like a lush oasis in the middle of the desert, Zion boasts dense greenery across its varied terrain. The park is extremely accessible and easy to navigate, with trails for novice hikers and climbs for the most daring of honeymooners. Check out the Narrows trail where you're sure to capture photographs of a lifetime.
Stay at one of Zion's three campgrounds to maximize your time in the great outdoors, or book an all-inclusive adventure resort to precisely tailor your Zion honeymoon.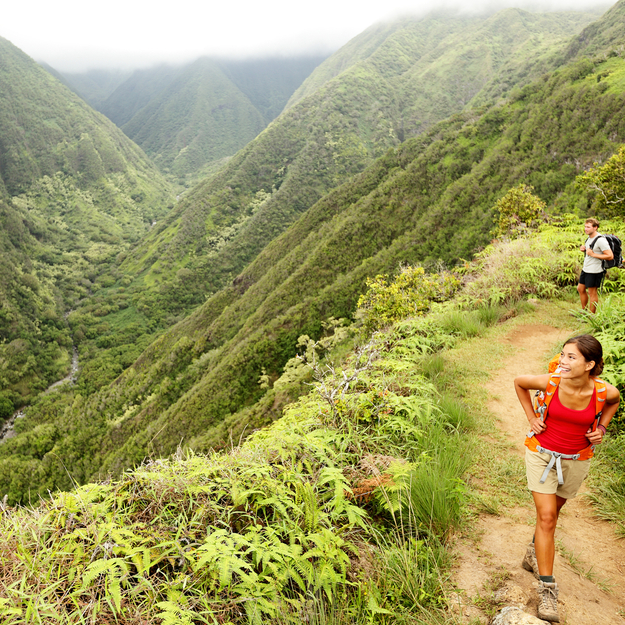 A scenic hike is one of the best ways to experience Kauai on your honeymoon.
Honeymoon in Kauai, Hawaii
The lush and serene Garden Island has long been Hawaii's premier honeymoon destination for nature enthusiasts.
Hawaii is one of the world's top honeymoon destinations year after year for great reason. Each of the state's islands offers something unique, but all of Hawaii is abundant in natural beauty. From exotic beaches to velvet-like mountains and picture-perfect waterfalls, Kauai begs to be explored. It's Hawaii's greenest island, and couples that crave a DIY outdoor destination for their honeymoon will find that Kauai best suits their needs.
Blissful days lounging on the beach are easy to enjoy. Still, we definitely recommend including at least one challenging hike into your Kauai honeymoon itinerary. Check out the trails at Waimea Canyon for the best views throughout the entire state. Our Kauai honeymoon destination guide will steer you the rest of the way.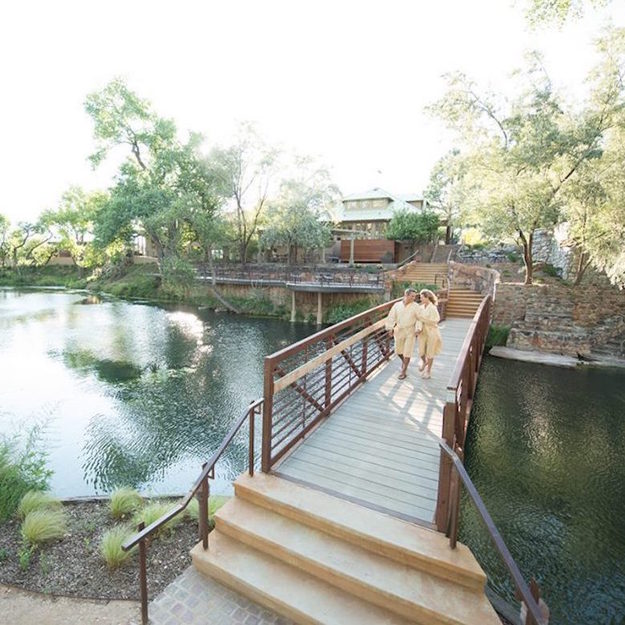 Courtesy of Sunrise Springs Santa Fe
Santa Fe is a rejuvenating desert city that entices honeymooners with its natural beauty.
Honeymoon in Santa Fe, New Mexico
A vibrant Native American culture, centuries-old traditions, and stunning landscapes - Santa Fe is one of America's best outdoor honeymoon destinations.
New Mexico is the sunniest state in the USA, so it's no surprise that its capital, Santa Fe, ranks among the best honeymoon destinations for a nature-based getaway. The Land of Enchantment perfectly captures the historic, inspiring, and romantic vibes that America's Southwest is known for.
Santa Fe is an eclectic city with plenty of offerings in arts, restaurants, and nightlife. But this high-desert refuge is best appreciated in the wilderness, where year-round hiking, biking, horseback riding, and rafting are on offer.
Book your honeymoon at one of Santa Fe's many luxury wellness resorts (such as the Four Seasons Resort Rancho Encantado) to combine the very best outdoor excursions with superb service and blissful relaxation.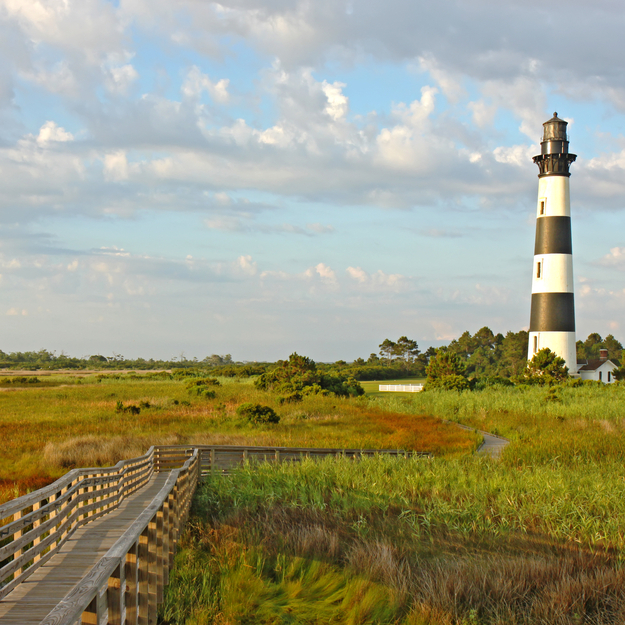 Bask in limitless coastal charm with a budget-conscious honeymoon to North Carolina's Outer Banks.
Honeymoon in Outer Banks, North Carolina
Beautiful beaches and untouched shoreline make this secluded series of barrier islands among the best honeymoon destinations for east coast newlyweds.
North Carolina is a diverse state that can suit the needs of many outdoor-focused honeymoons. Western North Carolina, with its Great Smoky and Blue Ridge Mountain ranges, is incredibly tempting for a cozy honeymoon escape. For a low-key, beach-centric, budget-conscious honeymoon, we love the Outer Banks.
The Outer Banks are a string of barrier islands that are blessed with pristine stretches of sandy shores, spectacular sunsets, and quaint coastal towns. Spanning hundreds of miles of shoreline, an Outer Banks honeymoon can be active and energetic or more rural and romantic. Customizable, affordable, and easily accessible, America's first National Seashore is sure to win the hearts of honeymooners.

In case you missed it:
7 Staycation Honeymoon Ideas to Upgrade Your Home Quarantine
Traveler's Joy Adds 10 New Domestic Honeymoon Destinations to Instant Registry Collection