Situated in the Northwest corner of Wyoming, the Jackson Hole region is considered the gateway to Grand Teton National Park and Yellowstone National Park. With unparalleled mountain vistas around every corner, a wide range of accommodations, and an endless list of activities, it's the perfect destination for newlyweds seeking that perfect balance of relaxation, exploration, and adventure. A trip to this remarkable region will surely make for a honeymoon to be remembered forever.
Located in northwestern Wyoming, the Tetons are a mountain range of the Rocky Mountains situated on the state's border with Idaho and just south of Yellowstone National Park. The range is also home to Grand Teton National Park, named after Grand Teton, the tallest mountain in the range at 13,775 feet.
Meanwhile, the town of Jackson sits at the base of the mountain range and serves as the gateway to both Grand Teton and Yellowstone National Parks. As of 2000, the town has a population just south of 9,000. Jackson features a charming downtown business district with numerous shops, restaurants and attractions, with many "embracing the region's western traditions (See: Million Dollar Cowboy Bar and the Jackson Hole Rodeo)."
To the north of Jackson is Yellowstone National Park, which was the first designated national park in the world. Yellowstone is famous for its diverse features, including Old Faithful Geyser, plus hot springs and geothermal features, roaming wildlife, and overall just a beautiful landscape offering mountains, meadows, waterfalls, canyons, lakes, and rivers.
The seasonal variations for the region can be quite extreme. Grand Teton has a semi-arid climate, with the wettest months falling between November and January. Simply, the winter season is cold and snowy as more than 450 inches of snow falls in the mountains, with 191 on average in the valley. However, for both national parks and the town of Jackson, August visitors can expect mild temperatures and pleasant overall weather during the daytime. Average high temperatures typically range anywhere from the low 70s to the low 80s, while nighttime temperatures often fall to the 30s and 40s. In other words, be prepared to bring warm and cold weather clothing.
Remember, if you plan on making any treks to high altitude destinations, get ready for much cooler temperatures and unpredictable weather. Thunderstorms are common in the summer, especially in the mountains.
What to Do
Where to Stay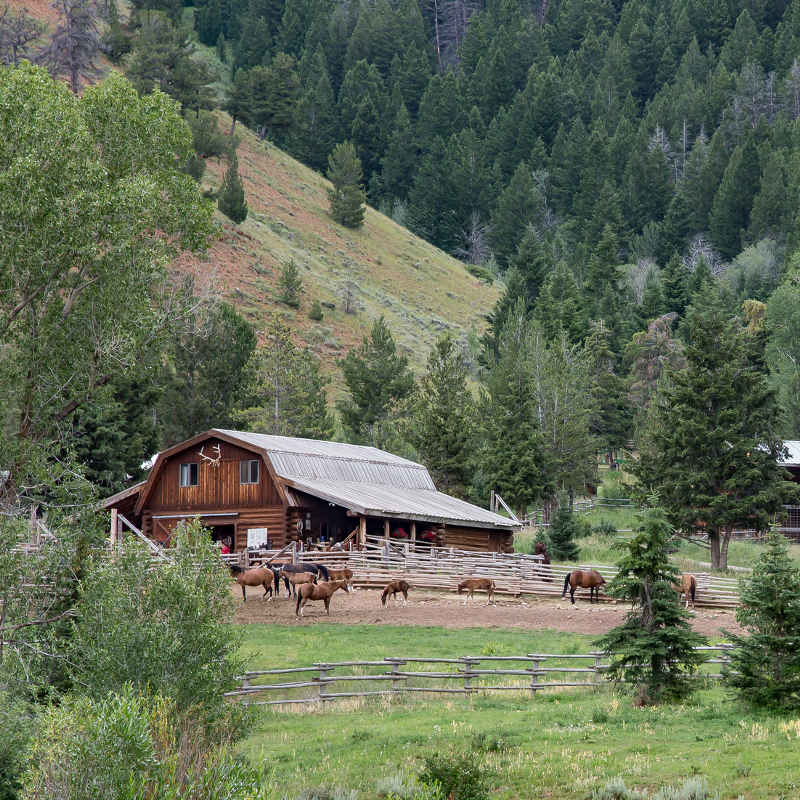 Where to Eat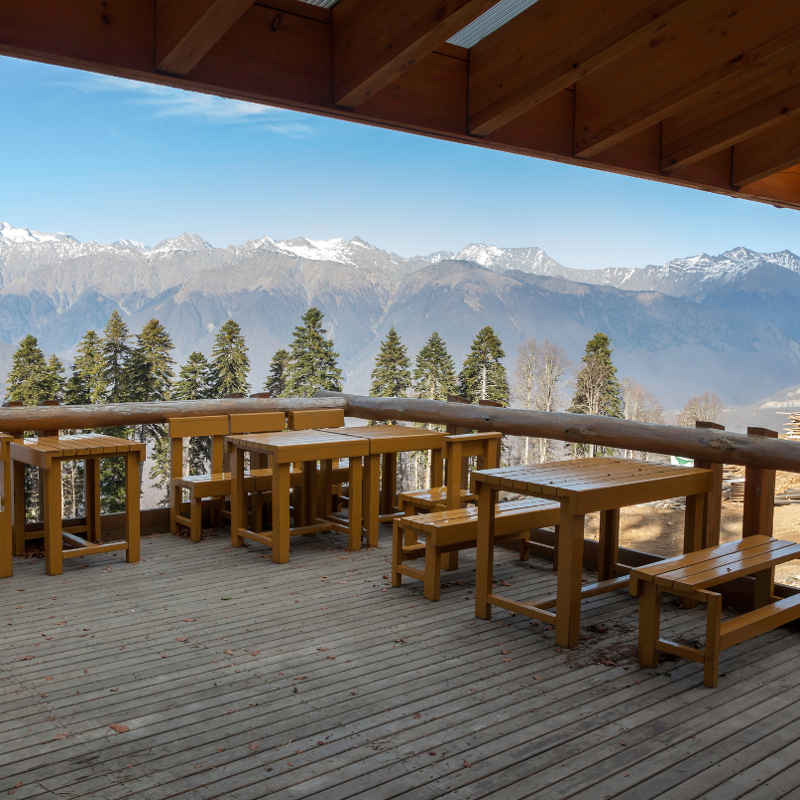 Getting There
Jackson Hole Airport (JAC) is your best bet for flying into and out of the Jackson Hole region. The facility, located entirely within Grand Teton National Park, is serviced by American Airlines, Delta, Frontier, Skywest, and United.