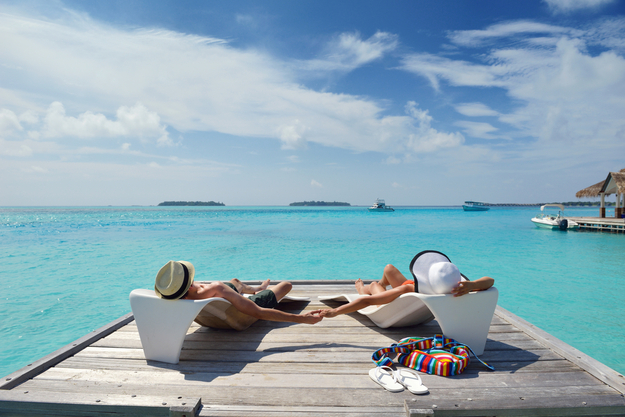 Still deciding on whether you should set up a honeymoon registry for your upcoming wedding?
Here are the top 10 reasons why couples should skip a traditional registry (or having none at all) and instead register for the honeymoon of their dreams.
A Great Way to Save Money
Instead of dipping into your savings or having to scale back on your overall honeymoon goals, a honeymoon registry can help you pay for some (or all!) of your trip.
For instance, rather than having to settle on a shorter duration honeymoon to a less exciting destination, you may be able to afford a longer trip to a more exotic or interesting locale, whether it be in the United States or internationally. In turn, you'll end up with a much more memorable getaway AND have a lesser impact on your finances.
"We spent nine magical days in Punta Cana with a price tag of approximately $3,000. The most incredible thing about the cost of our honeymoon is that every penny of it was covered by wedding gifts from our loved ones." - Laura & Paul
A Chance to Embark on a Once-in-a-Lifetime Getaway
An opportunity like this doesn't come around very often. Use a honeymoon registry to embark on the trip you've been dreaming about for years.
Have you always wanted to visit historic cities in Europe like Rome and Paris? Or how about a relaxing trip to a tropical island destination like Hawaii, St. Lucia, or Bermuda? The possibilities are endless. Your honeymoon registry can certainly help make those dreams come true.
"My husband and I have a true zest for travel. We love experiencing new cultures, unexpected moments, and the thrill of doing something once in a lifetime. Our honeymoon was just that." - Candice & David
Get Help with Honeymoon Planning and Inspiration
A honeymoon registry like Traveler's Joy can help you plan and organize your trip through key resources like Destination Guides, Real Honeymoon Stories, Real Member Registries, and Instant Registries.
For instance, the Traveler's Joy Instant Registry collection features more than 70 pre-made, location and theme-specific registries that have been designed by our editorial team. With just one click you can instantly add the items from an Instant Registry to your very own registry page (think snorkeling excursions in Hawaii and romantic dinners on the beach in Aruba). You can even edit or delete any item at any time and also add plenty more of your own.
Get Friends and Family Involved
Creating a honeymoon registry will let friends and family members bring your travel itinerary to life.
Include your friends and family in your trip experience by making your gifts as descriptive as possible. Your friends will want to see and hear about the cliff-side catamaran cruise you will take or the amazing seaside restaurant featuring dinner on the beach. Including photos and detailed descriptions will really help your guests live vicariously through you and be excited about helping you make those memories.
"A honeymoon registry was the perfect answer for us because our friends and family could help us decide what to do, where to go and how to explore. We could challenge our guests to give us a honeymoon we would never forget - and that they certainly did!" - Stacey & Shane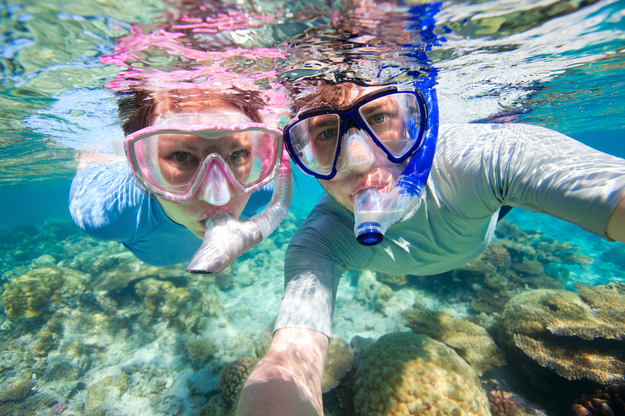 Enjoy Incredible Flexibility with Travel Plans
Need to postpone your trip? No problem. Looking to switch up some of those activities and experiences? Absolutely.
Through a cash registry honeymoon service like Traveler's Joy, couples have total flexibility if plans change or if you decide to go in a different direction with activities, experiences, and items. In fact, there's no requirement you must go through with a gift or experience originally listed on your registry page. At the end of the day, it's totally up to you.
It's a Breeze to Receive Gifts
In a matter of a few minutes, your guests can easily make contributions toward your honeymoon via credit card and debit card. Guests can also fulfill items on your registry through our Cash or Check payment method.
Once you receive gifts to your honeymoon account, redeem them as often as you'd like. On Traveler's Joy, couples can receive their gifts via ACH bank transfer, PayPal, or check sent in the mail. Bank transfers can arrive as soon as 3 business days.
"Our registry was so easy to create, with simple management and very efficient payment redemption." - Kendra & Scott
Stay Organized During the Wedding
Through your honeymoon registry, couples can easily keep track of received gifts and all registry contributors. You also have the option to download your full list of gifts and gift givers, print your gift list, and use our gift card service to send out thank you notes after the wedding.
There's No Rush
Not taking your trip for another year or two? No problem. Keep your funds in your account until you are ready to use them. In fact, on Traveler's Joy, couples can keep a balance for as long as they'd like, as long as the account is active.
Steer Guests Away from Gifts You Don't Need
Wedding gift giving has been a tradition going back hundreds of years. For many decades, it was common for wedding gifts to be geared towards useful items for a newly shared home.
But now with an increase in couples getting married later and already living together before marriage, they often don't need many "housewarming" gifts (especially compared to most newlyweds 50 or 60 years ago).
Today with a honeymoon registry, it's never been easier to create a registry filled with items and experiences you truly want or need. For instance, on Traveler's Joy, in addition to registering for various activities and experiences, couples can also add physical items, no matter if they are travel-related or not.
"There was no plate or rolling pin or mixer that could compare to a once-in-a-lifetime trip." - Arun & Catherine
Tons of Free Options
By registering with a honeymoon service like Traveler's Joy, couples can take advantage of a wide range of free registry options.
For starters, there are never any upgrade fees, subscriptions, or monthly fees on Traveler's Joy. All of the awesome features of our system are 100% FREE to set up and use. Also, gifts given through our "Cash or Check" payment option are always 100% FREE for guests to give.
Meanwhile, gift redemptions made via ACH Bank Transfer, PayPal, and check are always free to make for U.S.-based couples. You can even redeem your gifts as often as you'd like.

Want to see all of the incredible things you can do with your honeymoon registry? Sign up through our one-step registration today (you don't even need to enter your mailing address!).

In case you missed it:
The Top 20 Best Travel Items to Add to Your Honeymoon Registry