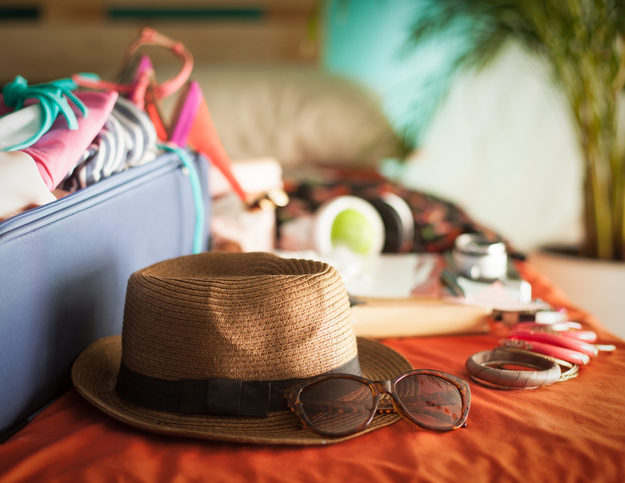 From new luggage to travel adapters, your honeymoon registry is a terrific way to invest in high-quality - and essential - travel items and accessories that will ensure your trip (and all future endeavors) will be a breeze from start to finish.
Take a look below at our picks for must-have travel items couples should add to their honeymoon registry.
Then add these items to your registry page by clicking on the "Honeymoon Essentials" Instant Registry feature within your Traveler's Joy account.
Daypack or Backpack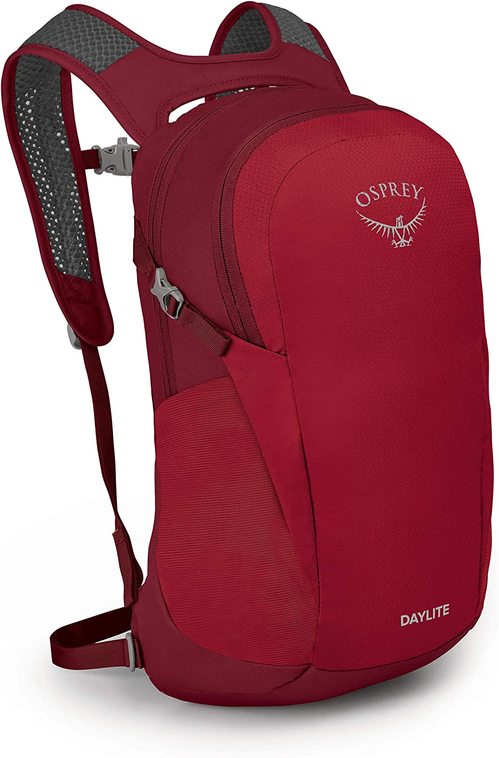 A top-notch daypack or small backpack is essential for all of your honeymoon exploring. The Osprey Daylite Daypack is stylish, slim, and spacious.
Luggage Set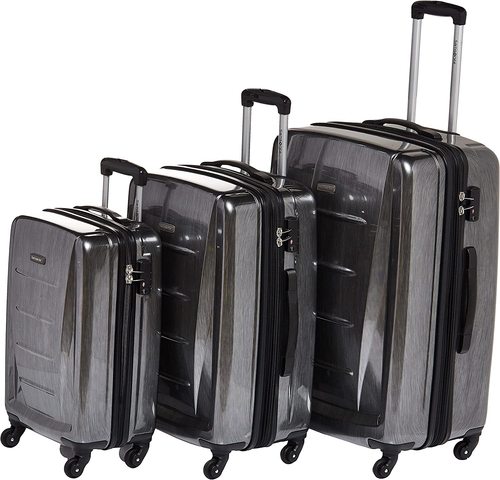 This 3-piece set by Samsonite is expandable, features spinner wheels, and comes with a 10-year warranty. It's the perfect luggage upgrade for honeymoon couples.
GoPro Camera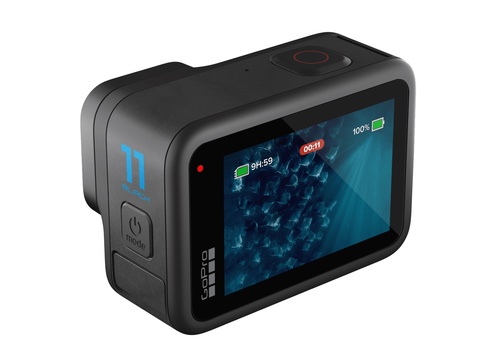 The GoPro Hero11 is a must for your honeymoon adventures. The latest technology means top-notch image and video quality, excellent durability, 27 megapixel photos, and it's waterproof to 33 feet.
Sunglasses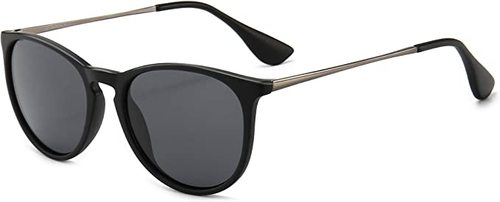 Looking for quality sunglasses that are still cheap? Check out SUNGAIT's vintage round sunglasses for men and women. These stylish sunglasses are durable, lightweight, and offer great UV protection.
Amazon Kindle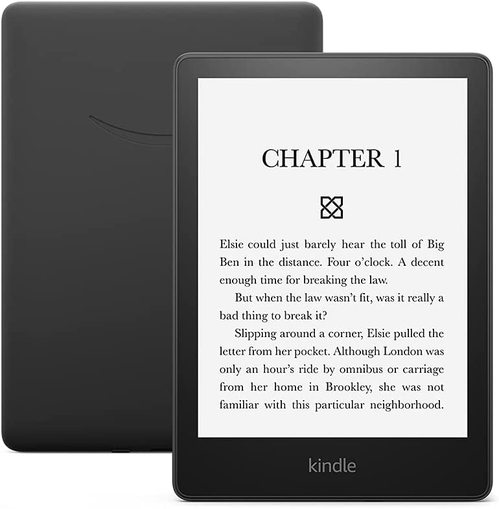 The latest version of the Kindle is built with extra storage so honeymooners can add thousands of titles. Truly an ideal item for the beach, airplane, and pool.
Journals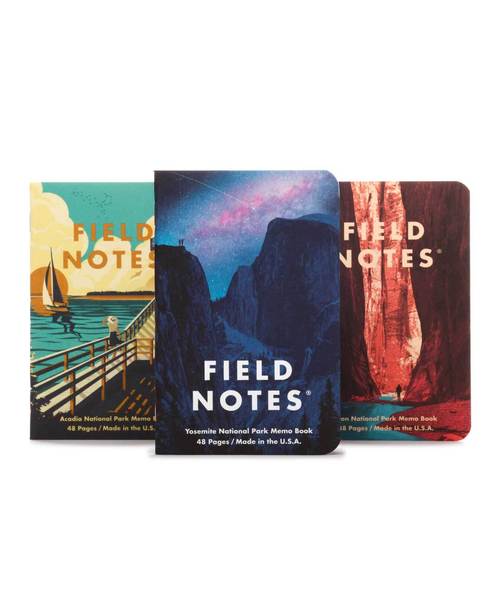 A honeymoon is a great time to slow down a bit and document your once-in-a-lifetime experiences. These travel journals by Field Notes are among our favorites. The National Park 3-pack features beautiful illustrations and 48 pages to record your trip memories, notes, and stories.
Phone Cases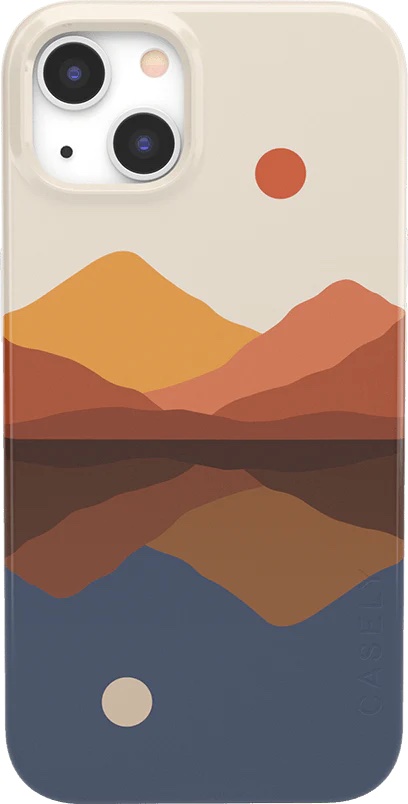 For a plethora of reasons, every phone should be in an awesome case when traveling. These attractive cases by Casely offer tremendous phone protection and feature some elegant designs.
Honeymoon Outfits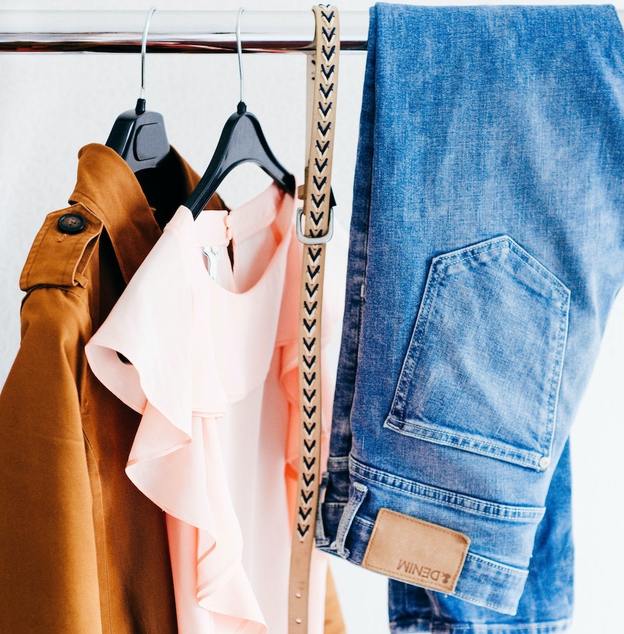 Use a service like Stitch Fix to make a few wardrobe updates for your honeymoon. You can collaborate with a stylist to help complete the perfect outfits for those first dinner dates as a married couple.
Flip Flops
The perfect flip flop. These are great for wearing around your hotel or resort - whether it be to the pool or beach or even casual al fresco meals right on the property.
Water Bottles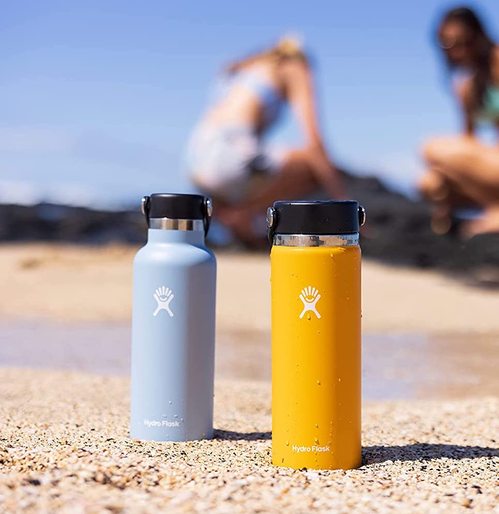 Stay hydrated on your honeymoon with a top-notch water bottle. We love the Hydro Flask, a BPA-free option with a vacuum insulated wall that keeps liquids hot for up to six hours and cold for up to 24.
Toiletry Bags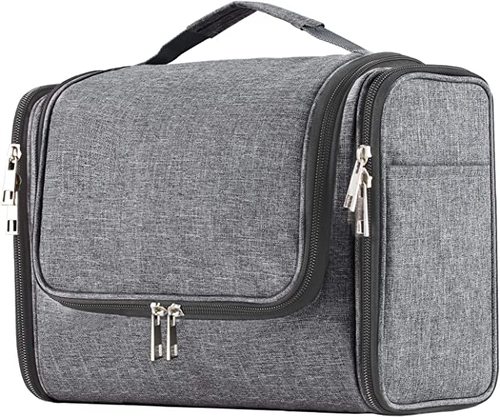 This "bathroom in a bag" by Buruis is not only stylish but extremely durable and overall a great value for honeymooners.
Universal Travel Adapter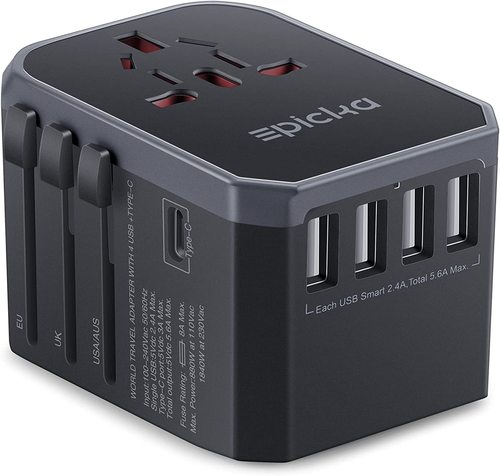 A must-have item for international travelers. EPICKA's universal travel adapter is our top pick as it features multiple USB ports and will help charge all of your electronic devices.
Portable Speaker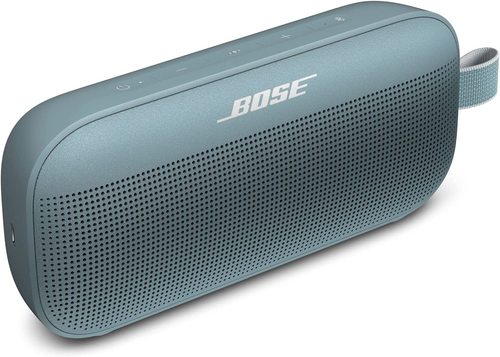 This ultra-portable speaker by Bose is waterproof, dust-proof, and even floats. It's a fabulous choice for all of your honeymoon adventures.
Packing Cubes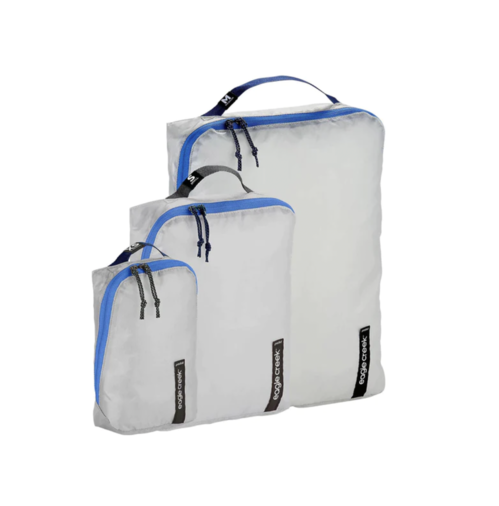 Eagle Creek's PACK-IT Isolate Cube Set is a fantastic choice for keeping your various travel items and clothing organized.
Sun Hat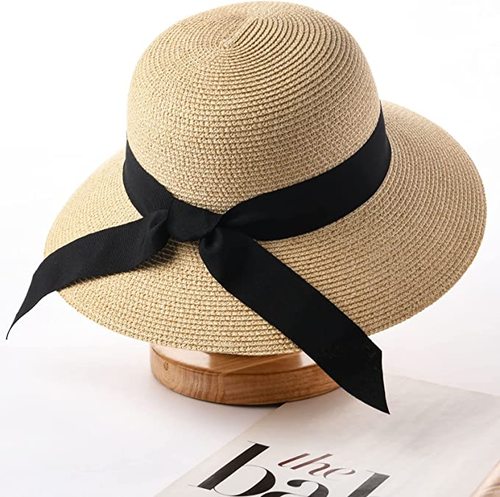 With a wide bendable brim, this is a terrific hat for sun protection. It also looks great and will easily fit in your tote bag, backpack, or carry-on.
Waterproof Cell Phone Cases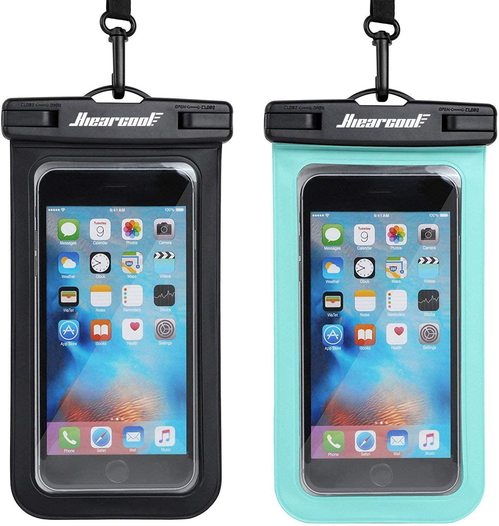 These waterproof cell phone cases are suitable for honeymoon activities like kayaking, snorkeling, skiing, sailing, rafting, paddleboarding, and swimming at the pool and beach. In other words, a must for your honeymoon getaway.
Instant Film Camera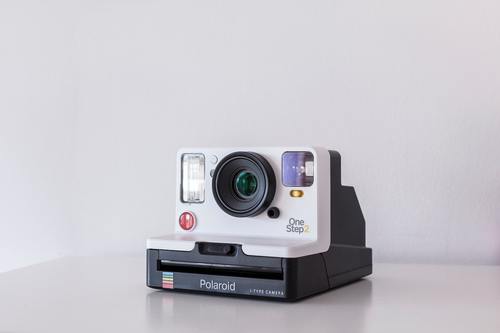 Add this instant camera by Polaroid for instant honeymoon keepsakes. The latest version features a self timer to ensure you are both making magical moments on your trip. The pictures will be perfect for your wedding and honeymoon scrapbooks.
Travel Neck Pillow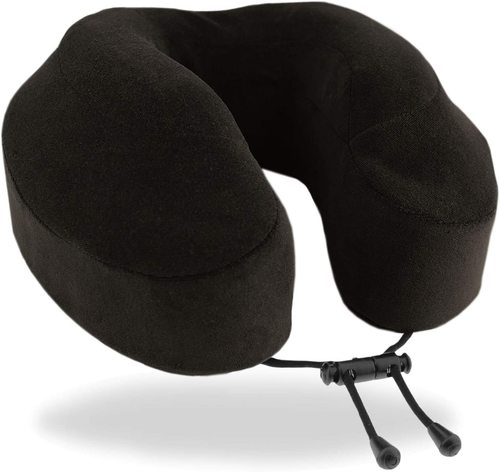 Will your honeymoon feature lengthy segments via car, train, or airplane? Travel in comfort with this memory-foam neck support pillow by Cabeau.
Travel Tote Bag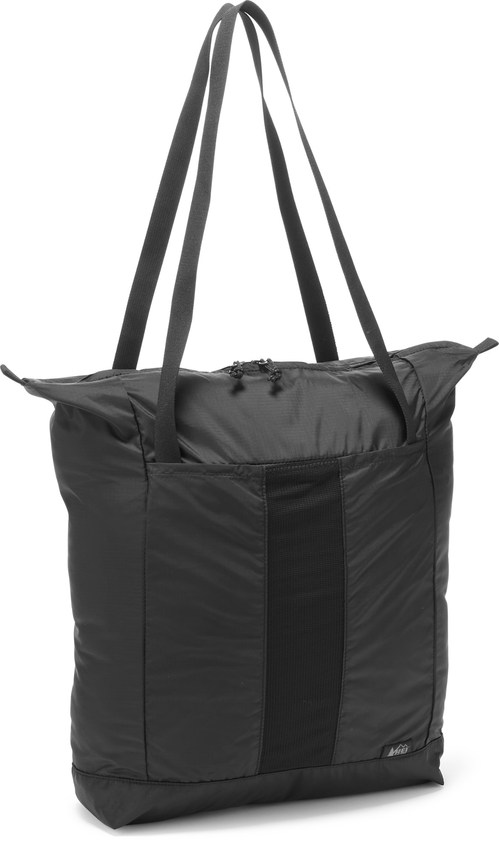 From lugging groceries to stashing beach gear, this tote bag by REI Co-op is a terrific travel companion for your various honeymoon activities.
Personalized Luggage Tags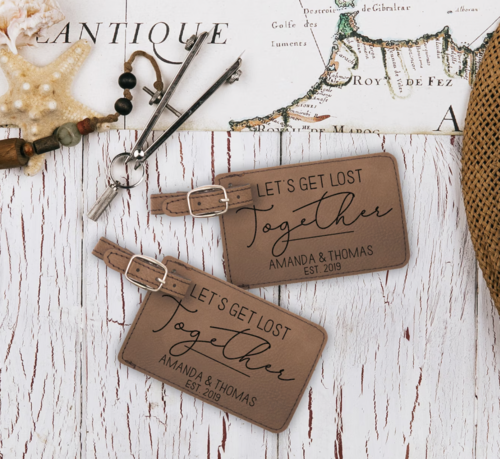 Travel together in style with these "Let's Get Lost Together" personalized luggage tags. The tags, which are water-resistant and super durable, can be personalized with your names and established year.

In case you missed it:
10 easy ways to make your honeymoon extra special