Rome is truly one of the world's greatest treasures. It's a destination overflowing with unique experiences around every corner and should be the first stop newlyweds make when visiting Italy.
The "Eternal City" is the capital of Italy and the country's most populated city at 3 million inhabitants. Located in the western-central part of the country along the Tiber River, Rome is Italy's most visited destination and the third-most visited destination in all of Europe.
With its strategic location in Central Europe and just a few miles from the Mediterranean Sea, the city has an extensive history that spans thousands of years. For instance, Rome served as the capital of the expansive Roman Empire for hundreds of years. For nearly two thousand years, Rome has also been the seat of the Papacy.
Italy's capital was also at the center of the Italian Renaissance between the 13th and 17th centuries and the city gradually transformed. Rome became a haven for artists, writers, and architects, and many of the city's iconic buildings, structures, and sites still reflect that. The influences of Michelangelo, Bernini, Raphael, and Caravaggio can be seen just about everywhere.
Today, amidst modern advances and new technology, the city is filled with ancient wonders and relics of the past that have withstood the test of time. The two coexist beautifully in a way that few other world destinations can match.
Get your history fix and explore iconic sites like Vatican City, Villa Borghese, the Pantheon, or the Colosseum. For a different kind of excursion, stroll the quaint streets of Trastevere, a historic neighborhood that mesmerizes with its old world charm, narrow cobblestone alleyways and striking town squares like Piazza Santa Maria.
If you're planning a honeymoon to Rome, consider a trip during the shoulder seasons. Generally, the best months for visiting are April-June, plus late September and October. July and August bring enormous crowds and stifling heat (expect low 90s and high 80s during the day). Also keep in mind that in late August, much of the city shuts down as locals go on holiday.
The spring and fall can be chilly, but genuinely pleasant. Plus, the crowds are less intense, making for a more pleasant experience overall. In the winter, the city is cool and crisp (in the 40s and 50s), and the major sights are usually uncrowded. However, many sites undergo renovations and might not be open to the public.
To truly immerse yourself in the sights and sounds of Rome, it will likely take you the better part of a week. Vatican City and St. Peter's Basilica alone can easily take an entire day – granted one that you'll remember forever. But even if you only have a handful of days to explore this wonderful city, you're bound to find it romantic, energetic, and captivating all at once. Rome truly is a one-of-a-kind destination, perfect for your first few days together as a married couple.
What to Do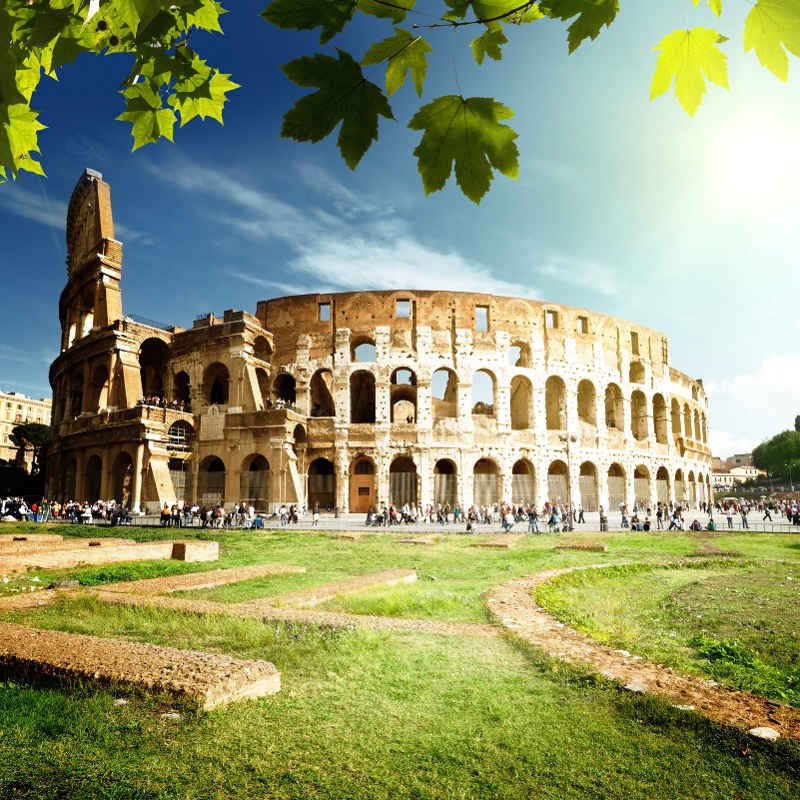 Museums - At the center of so much history, it's no wonder that Rome is home to some of the world's top museums. At the top of the list are the Vatican Museums. Here you'll find a wide variety of amazing treasures, including modern religious art, Renaissance art, Greek and Roman sculptures, plus many works by Raphael, and, of course, the Sistine Chapel. Meanwhile, Galleria Borghese is a Traveler's Joy favorite for its masterpieces by Caravaggio, Raphael, Rubens, and Bernini, among many others. If you're still up for more, Museo Capitolino and the National Etruscan Museum are both highly recommended visits.

Churches of Rome - As the hub of the Roman Catholic Church, Rome boasts many of the world's finest churches. In fact, the city has more than 900 churches in total. But no trip to Rome is complete without a visit to St. Peter's Basilica. Here you can view Michelangelo's Pieta and the tombs of the popes at the Vatican grottoes, plus you can even climb to the top of Michelangelo's dome, which gives way to amazing vistas of Rome and Vatican City. After your Vatican tour, head further downtown to the Pantheon, one of Rome's most fascinating landmarks. The Roman temple was originally built in 27 BC. Admire the tombs, portico, 40-foot columns, bronze door, and oculus. Raphael's tomb lies to the left of the main altar.

Ancient Ruins - The city features a number of impressive ruins and monuments dating back to the days of Ancient Rome. Perhaps most impressive of the group is the Colosseum, an enormous amphitheater that once played host to gladiators, wild animals, and huge crowds. Other can't-miss sites include the Roman Forum, Palatine Hill, and Imperial Forums (created by Julius Caesar). While the sites have been reduced to ruins over many centuries, it's still quite amazing to think about the meetings, decisions, and activities that took place at each of the spots – and to still be able to walk around these sites, too.

Piazzas and Squares - Rome is filled with bustling piazzas and squares, many of them dating back thousands of years. Today, they're brimming with energy, excitement, and amazing people-watching opportunities. Be sure to visit Piazza Navona, which is terrific day or night. This square was built on the site of an ancient stadium. Now it features many great restaurants and cafes, plus historic fountains and an obelisk. Other must-see piazzas around the city include Piazza del Popolo (with its Egyptian Obelisk), the Spanish Steps, Piazza di Santa Mario in Trastevere, and Piazza della Rotonda at the Pantheon.

Exploring Trastevere - Spend time meandering around this colorful neighborhood across the river from downtown. Get lost down the back alleys and stop at delightful sites like Church of St. Cecilia and Piazza Santa Maria. This is an authentic, historic neighborhood of the city, one that's perfect for an afternoon stroll if you're hoping to escape the crowds and museums.

Nightlife - Even if you prefer the opera to barhopping, Rome has a riveting nightlife that rivals the big cities of Paris, London and New York. For fans of dance or ballet, head to the Teatro dell'Opera. For wine lovers, the city is filled with wine bars (or "enoteche") and unique cafes.

Meanwhile, restaurants range from renowned establishments to charming neighborhood trattorias, many of which feature delicious and affordable prix fixe options. Also, be sure to visit many of Rome's famous piazzas and fountains (e.g. Trevi Fountain) once the sun sets. These spots are often illuminated at night and frequently hold concerts, events, and other performances.

Shopping - Rome has an impressive mixture of boutique shopping, name brand stores, and hidden treasures. First, head to Via Condotti near the Spanish Steps, arguably Rome's most notable shopping avenue. To escape auto traffic, head to Via Frattina for some pedestrian-only shopping. Via Sistina and Via Del Corso are also recommended shopping detours.
Where to Stay
Hotel Piranesi - This is easily one of Rome's finest boutique hotels. Enjoy a fantastic location close to Piazza del Popolo and many of the city's top attractions. The property features elegant guest rooms plus a gorgeous rooftop terrace with stunning views of the entire city. Amenities include daily breakfast buffet, Wi-Fi-, a sauna, fitness center, and solarium.

Hotel Fontanella Borghese - Close to the Spanish Steps and right in the heart of Rome, this hotel surprisingly remains relatively undiscovered. Much renovated and improved, it has been installed on the third and fourth floors of a palace dating back to the 18th century.

Donna Camilla Savelli Hotel - This restored 17th-century convent in Trastevere was designed by one of the great Baroque architects, Francesco Borromini. The hotel's 78 rooms are simple but comfortable, the beds are fantastic, and property even features many of the convent's antiques and architectural flourishes.
Where to Eat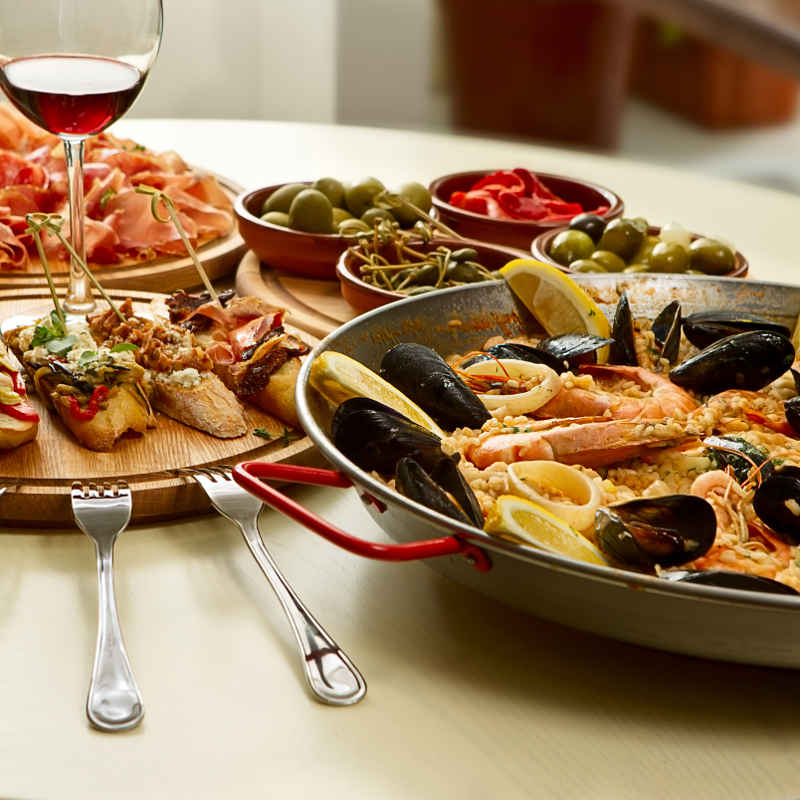 Getting There
Rome's main airport is Leonardo da Vinci-Fiumicino Airport (FCO). The facility – Italy's largest and busiest airport – is located about 21 miles from Rome's historic downtown. Fiumicino features all of the major rental car companies, plus taxi services, shuttle buses, trains, and other public transportation options. Direct flights to Rome are currently available from New York City, Atlanta, Washington DC, Boston, Charlotte, Chicago, Los Angeles, Miami, and Philadelphia.