Bermuda, many believe, is the most beautiful island destination in the world. For years, it has lured honeymoon couples to its pristine pink sand beaches, its quiet coves, its charming cottages and impeccably maintained gardens. It won't take long to appreciate the natural beauty - warm, crystal-clear waters; coral reefs teeming with life, glorious sunshine; and lush colorful flowers - not to mention their unique history and charming white roofs of pastel-painted architecture. No wonder they call Bermuda the island made for two.
A honeymoon in Bermuda is an experience no one should miss. Only 21 miles long and one mile wide, Bermuda looks like a tiny diamond necklace in a vast sea of emeralds and sapphires. The Atlantic's hues of blue and green set against pastel colored cottages and gleaming white roofs, create a lasting impression. Bermuda may seem like a tiny isolated island in geographical terms but you will discover Bermuda is surprisingly sophisticated. The country boasts fabulous hotels, restaurants with menus as imaginative as anything in London or New York, great duty-free shopping and a booming financial center. Bermuda remains a model of political and social stability and is now one of the world's leading insurance and reinsurance markets.
But, above all, you will fall in love with the people of Bermuda. Bermudans are the friendliest people on earth and whether you are renting a moped or choosing a duty-free gift, you will find that service still comes with a smile.
Located just 650 miles off the Carolinas' coast, Bermuda was born as a result of tumultuous volcanic activity that took place millions of years ago. Although the island was first sighted by Juan de Bermudez in 1505, the only people who ever set foot on the island were castaways shipwrecked on its treacherous reefs. Shipbuilding throughout the 18th and early 19th century enabled Bermuda to trade abroad with its light, fast ships sailing from St. Georges's Harbor and the Royal Naval Dockyard. When the demand for guns and ammunitions dried up, Bermuda was forced to seek other ways of trading. An agricultural industry soon developed that supplied vegetables to New York City's ever-growing needs. When demand declined, agriculture was replaced with tourism as a primary means of income. The island was favored by wealthy American patrons, who viewed it as an ideal winter resort.
What to Do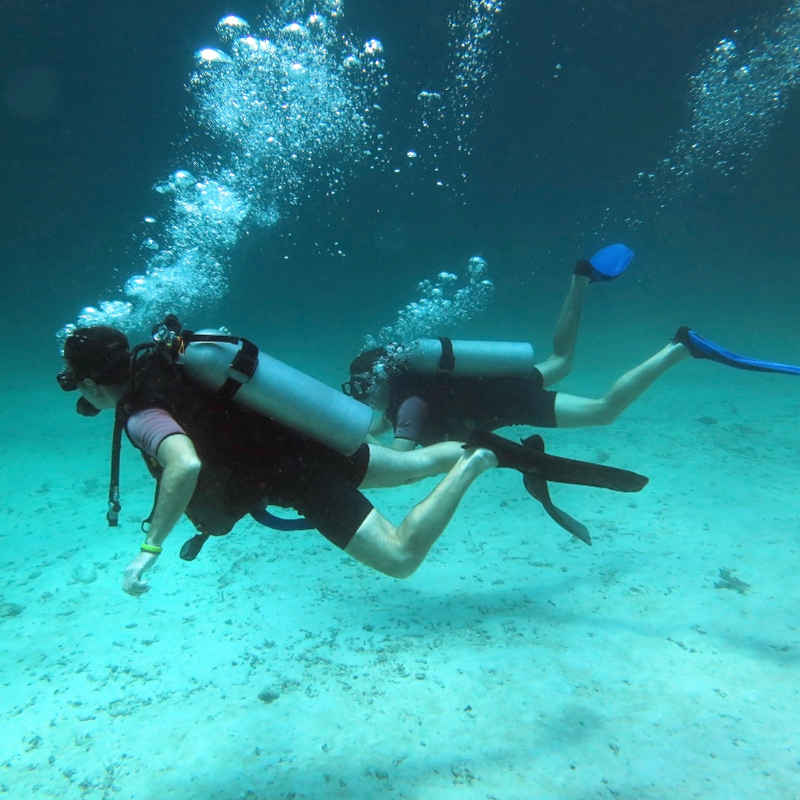 Hit the Beach - Bermuda is famous for its silky soft pink beaches. That distinctive color is due to a tiny little single-celled animal called Foraminifera. Millions of these microscopic creatures and their red skeletons are continually calcifying on the reefs offshore, and are then crushed by the huge, erosive power of the ocean and washed up on beaches. Bermuda has nearly 25 miles of beach ranging from long sandy stretches to intimate coves and rocky shores. Most of the island's best sand beaches can be found on the South Shore where the water tends to be rougher and conditions are often ideal for body surfing. North Shore beaches tend to be rockier but the water calmer.

Scuba Dive - For divers, Bermuda boasts some of the most spectacular scuba diving in the world with more than 350 shipwrecks and 230 miles of reefs to explore. Bermuda's reefs are home to more than 10,000 species of marine life from the humble sea fan to migratory whales. Crystal clear waters mean visibility is often good up to 150 feet. If you are not a swimmer, you can still enjoy the underwater world by going helmet-diving and walking on the ocean floor!

Spa Time - Bermuda, with its unhurried pace of life, is the perfect place to unwind after a wedding. Take advantage of one of the island's growing number of first-class spas to really relax while on your honeymoon. Whether you go for an invigorating hour or a full, indulgent day, it is the way to relax, rejuvenate, and revitalize yourself. The Spa at Ariel Sands, Willow Stream Spa, and the Spa at Elbow Beach are three of the top spas on the island.

Explore the Island via Moped - One of the best ways to see the island is to rent a moped during your stay. Buzzing around on your moped, you will uncover deserted beaches, cricket matches, and other island life. The island's speed limit is 25 mph so you can enjoy the beautiful views without having to worry that they are passing by too fast.

Rent a Boat - You can rent your own Boston Whaler or sailboat and enjoy a picnic on a secluded island, go snorkeling and relax on a beautiful beach. Or take a kayak and explore the dozens of coves and bays around the island. The turquoise waters are so clear that you will be able to enjoy the spectacular marine life without even going under the surface.

Jet Ski Safari - If you are an adrenaline junkie couple, take a jet ski safari or a high-speed catamaran tour around the island. Why not try a water-ski, windsurf, kitesurfing, or parasailing adventure after the safari. Whatever your choice, there is no better way to enjoy Bermuda's natural beauty than being in, out, or under the water.

Shopping - Bermuda is a shopper's paradise, whether you are hunting for luxury merchandise at affordable prices or exploring local arts and crafts. You will be tempted by a wide range of international goods and famous brand names: French perfumes, English bone china, Cuban cigars, Swiss watches, silver, crystal and jewelry, Irish linen, Scottish tweeds, Italian silks, cashmere sweaters and many other surprising treats. Better yet, with no added sales tax you can buy many of these goods up to 40 percent lower than in stores in Europe or the United States.

Golf - Golfing is an obsessive pastime, with eight courses, all with pink sand traps and ocean views. While Bermuda's courses are not the longest, most offer a unique challenge, accentuated always by the ocean breeze and a distracting but breathtaking view at every turn.
Where to Stay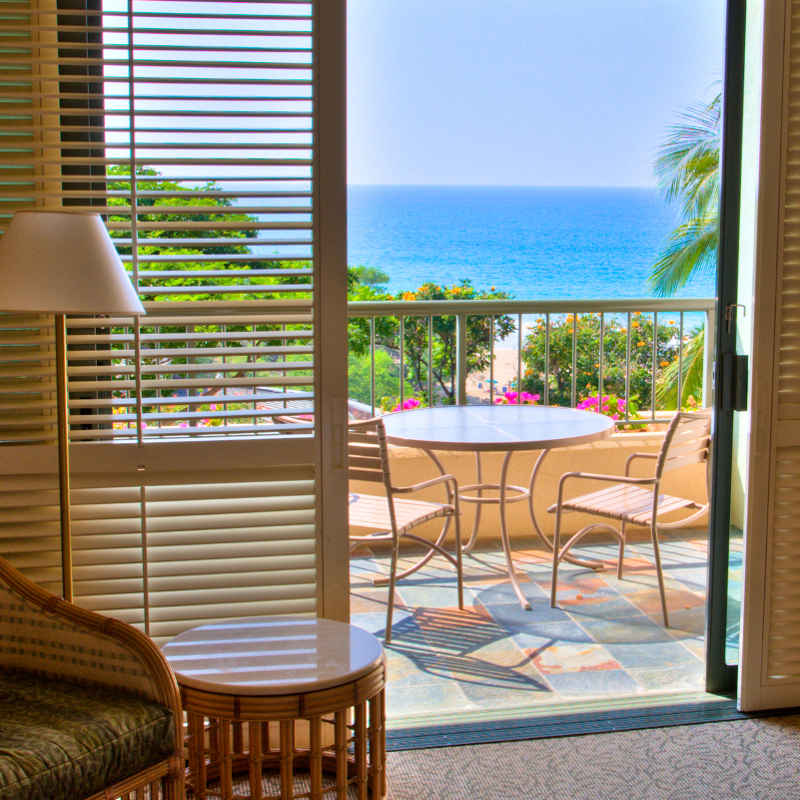 Elbow Beach Bermuda - Unpack your bags at this romantic oceanfront hotel that's right in between all of the action. The beautiful property has 98 guest rooms and suites, private access to one of the island's finest beaches, 50 acres of landscaped gardens, a terrific spa, and a variety of fine dining spots. 

Fairmont Hamilton Princess - For a downtown setting, this elegant hotel will certainly do the trick, as you'll be within walking distance of Hamilton's top attractions. Complimentary ferry service also transports guests to/from its sister property in Southampton. 

Fairmont Southampton - This longtime favorite sits on the highest point of the island and features a golf course, private beach, numerous restaurants and lounges, tennis, an award-winning spa, and separate indoor/outdoor pools. If activities are at the top of your honeymoon list, this is the ultimate spot for you. 
Where to Eat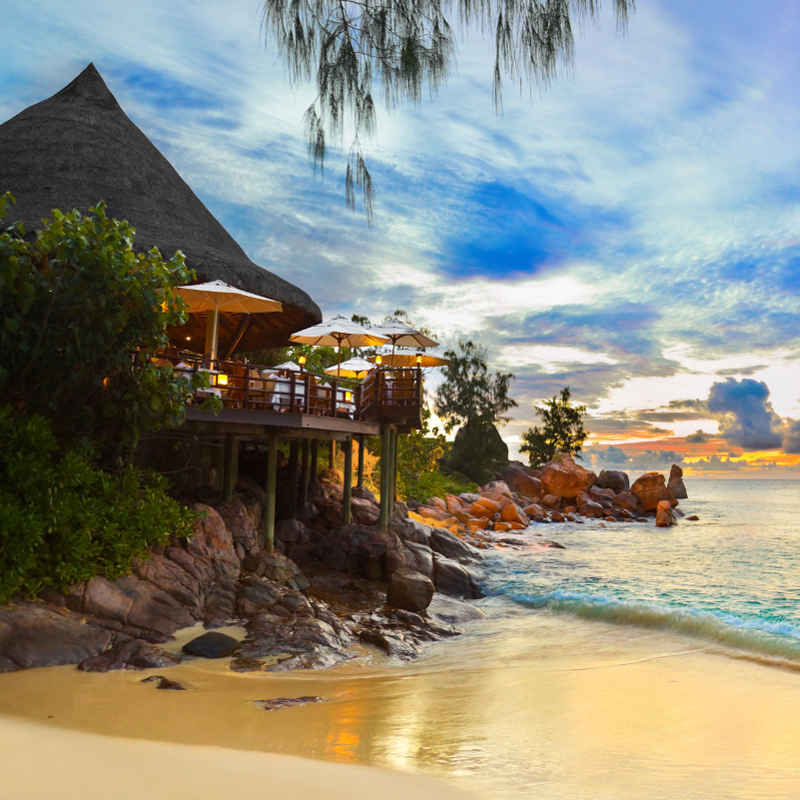 In Bermuda you will find almost every international cuisine alongside island specialties, all exquisitely prepared and presented. The island boasts some of the most sophisticated restaurants in the world, but there are also many more modest establishments where home-style dishes are served in generous quantities -- at generous prices. What makes Bermudan food distinctive, however, is the freshness and diversity of local ingredients – lobster, wahoo, tuna, rockfish, red snapper, shark, and mussels.
The Waterlot Inn - Enjoy a romantic dinner with glorious bay views at one of Bermuda's top dining establishments. In addition to serving some of the finest steaks and chops, the historic restaurant offers incredible sunset views thanks to its dockside location at Jew's Bay.

Lobster Pot & Boat House Bar) - Perfect for incredible seafood and an informal dining experience, this longtime favorite of tourists and locals alike is a must while in Bermuda. Menu highlights include Bermuda fish chowder, Caribbean lobster, and a variety of fresh fish entrees. 

Ascots - This acclaimed Hamilton restaurant serves creative continental Mediterranean cuisine in an intimate setting. From the extensive wine list to the elegant setting to the seasonal menu selections, Ascots is an ideal match for a special dining experience. 
Getting There
Unless you have a cruise in your honeymoon plans, your best bet for arrival to Bermuda is via L.F. Wade International Airport (BDA), which is located about 7 miles northeast of Hamilton. Since rental cars are not offered on the island, taxi services, public buses, and prearranged transportation will be your likely options.