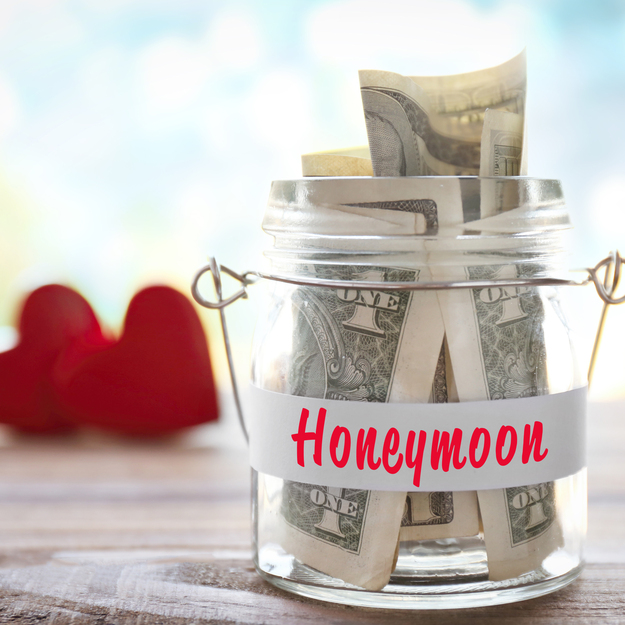 Honeymoon budget looking a bit thinner than you'd like? While honeymoon costs can balloon quite quickly, the reality of a tight budget doesn't have to deflate the vision of your ideal trip.
Follow our tips to craft a mindful itinerary - heavy on romance and light on unnecessary splurges - and fast-track your way to a magical honeymoon, all while floating comfortably above the deep waters of debt.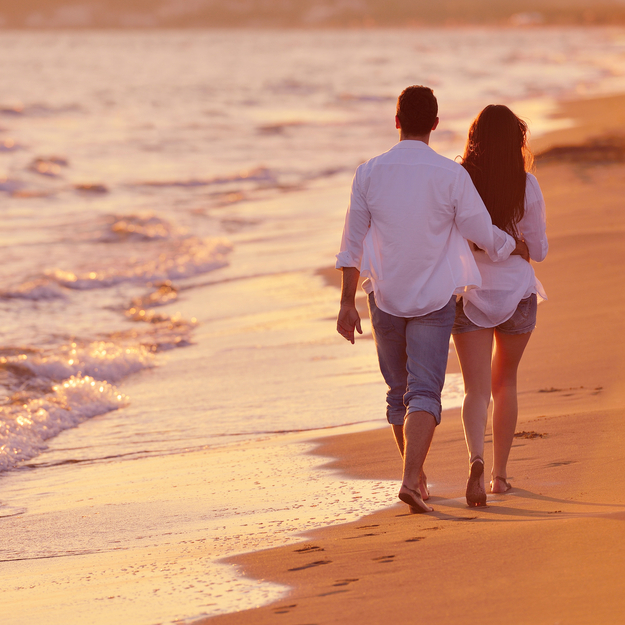 Visualize and Prioritize
Rather than lining up a list of every exciting destination and experience you've ever envisioned for your celebratory occasion, hone in on your absolute desires. Have you always dreamed of meandering hand-in-hand under golden-lit Parisian streets on a self-guided macarons tour? Perhaps you'd rather reconnect with nature by hiking and biking across the Peruvian backcountry? Or maybe, after the whirlwind wedding, you'd just like to lounge on a sandy Caribbean shore with free-flowing cocktails for a few days.
Whatever ideas you have, being upfront about them with yourself and your partner is the most important key to crafting an itinerary, and in turn, sticking to a realistic budget.
(For couples that are completely split on honeymoon ideas and places, we've perfected the art of the compromise, and can help settle the destination debate).
Go the (right) Distance
Once your honeymoon vision starts to feel real, it's best to acknowledge your budget. Distance from home and duration of stay are two very real components that can quickly swell travel expenses, but you might be able to easily condense one or both of them with some smart planning. Were you looking for a care-free trip to rest and relax? Just five days at an all-inclusive destination spa might prove amazingly invigorating.
If it's outdoor adventure you were craving, reel the total trip's cost back by sourcing a similar experience somewhere in the same continent, country, or even state. A month-long honeymoon filled with swanky accommodations in far-flung destinations does sound divine, but it's important to tame your expectations. Focus on the experiences that you want, and less on the time or place that you think might be necessary to make them happen.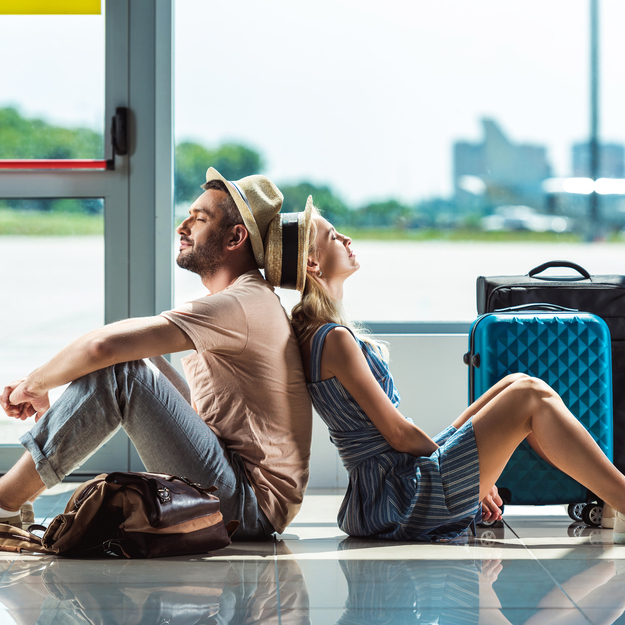 Swap the Where (or the when)
There are always alternatives, and thankfully destinations don't always abide by the dreaded old "you get what you pay for" adage. If it's pastry shop explorations, quiet cobblestoned streets, historical museums, and French food (and language) that you seek, substitute Paris for Montreal, where you'll save bundles on airfare and accommodation, and will even find a favorable currency exchange.
Maybe Mediterranean sunsets, old world charm, fishing villages and a flourishing wine scene are what you're looking for? Skip Spain, and consider its neighbor, Portugal, one of the most affordable countries in Western Europe. While Hawaii consistently tops honeymoon lists, its white-sand beaches and great hiking trails come at a high cost, whereas somewhere like San Juan, Puerto Rico will offer a similar mixture of picture-perfect shoreline and pastel-colored living at a fraction of the price.
Notice the trend? If your heart happens to be set on a specific destination, consider traveling there at a different time. Shoulder-season and off-season rates can bring big savings when compared to more popular peak-season travel times. While this may bring about a chance of unfavorable weather, rate reductions in airfare and accommodations are certain - a more than considerable tradeoff.
Skip the Fancy Upgrades
Extravagant hotel rooms of the drop-your-jaw-and-your-bags-in-disbelief kind can be wonderful, but overly luxurious quarters should be among your last concerns during a honeymoon trip. Stay in an appropriate accommodation, sure, but skip any unnecessary upgrades like water view rooms or in-house honeymoon packages. You'll spend most of the day out at the beach anyway, and honeymoon packages typically bundle an overabundance of treatments that - when priced separately - barely equate to any savings. Instead, opt to sleep cheap and spend your money outside.
Be (and book) Direct
Calling a hotel directly can sometimes equate to quick savings, in a win-win scenario that eliminates a third-party booking engine (and their often lofty service fees). It's your honeymoon, and there's no shame in letting receptionists and reservation agents know it while chatting over options. Good hotels love an opportunity to wow guests, and honeymooning couples are prime recipients for complimentary amenities like room upgrades and sweet treats (of the bubbly and chocolatey kind) on check-in.
If you're uncomfortable searching through hotel options, consider communicating your desires with a travel agent, who - with a career's worth of connections - can help put you in the right place at the right price.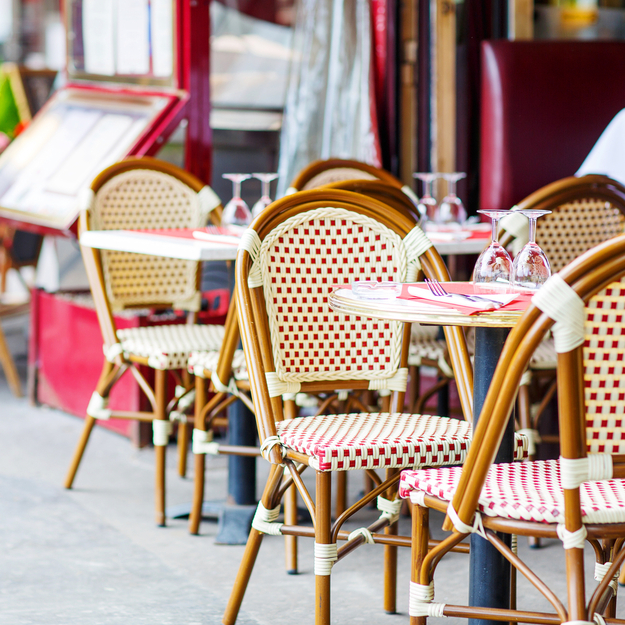 Monitor Your Meals
We would never tell you to skip a meal, especially on your honeymoon. Rather, just stay mindful of your meal expenditures during your trip. Breakfast is where restaurants make most of their profits, with the infamous tourist-trap "American Breakfast" advertisements all but promising a mediocre meal at an inflated price point.
Additionally, we promise you that self-made mimosas in the hotel bed taste just as good as the quadruple-priced servings at a crowded brunch. Explore local, casual spots (even street foods in the right places), and consider flaunting your cooking skills by booking an accommodation with a full kitchen and preparing a special meal for your significant other.
Start Your Registry
So you've crafted a vision and boiled your desired experience down to its core, with no excess fat on the trip to be found. You've chosen a cheaper, alternative destination and humble accommodation during off-season dates, but still can't make your thoughtfully considered honeymoon happen? First, congratulations on doing your due diligence.
Next, rest assured because we've got you covered. Starting a honeymoon registry might feel foreign initially, but we promise that your friends and family will love contributing to (and essentially being a part of) your special trip. Keep your registry fun, informative, and approachable (circle back to some crucial tips to get your registry rolling), and watch how quickly the honeymoon fantasy of your dreams turns into reality.

In case you missed it:
European Destinations for an Affordable Summer Honeymoon
Honeymoon Adventures: 6 Countries That Bring the Action Outside the Bedroom