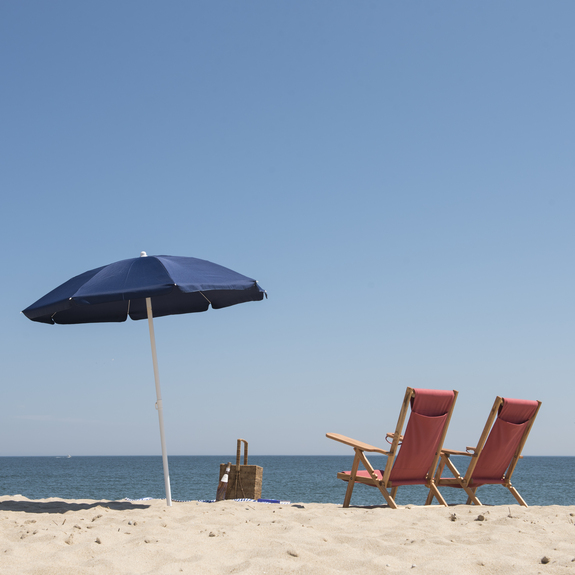 Image courtesy of The Wauwinet
As wedding season kicks into high gear so too does honeymoon high season commence. (Also the most popular vacation time for families, with kids out of school everywhere.) Couples who don't have the option (or prefer not) to postpone the honeymoon, don't worry: it's possible to escape the crowds -- and the inflated hotel prices -- without having to board a long-haul flight.
Whether you're an East Coaster looking for a quaint New England beachfront, a West Coaster wanting to indulge at an upscale Hawaiian getaway, or a Midwesterner hoping to finally make it to the sandy shores of Bermuda, each of these places offers an easy escape for a romantic summer honeymoon. Good luck picking just one.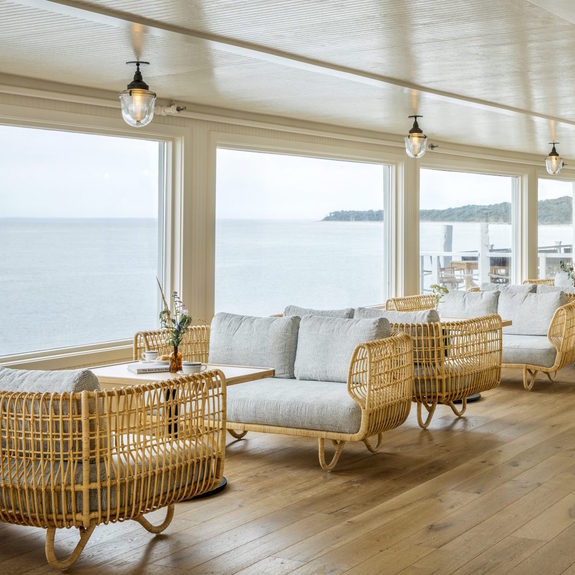 Courtesy of Sound View Inn
North Fork, New York
Whereas the towns of South Fork can be super sceney (nothing eschews honeymoon vibes like bumper-to-bumper traffic to the Hamptons), the northern half of Long Island offers a more quaint but no less memorable escape. Post up at Greenport's recently debuted Sound View, a 55-room midcentury motel turned chic design hotel.
After a day sipping local vintages at North Fork wineries like Palmer Vineyards and Bridge Lane Tasting Room, go for dinner at the Halyard; dishes like roasted beet salad, fried oysters, and roasted salmon with asparagus and rainbow carrots are made with ingredients sourced directly from local foragers, farmers, and fishermen.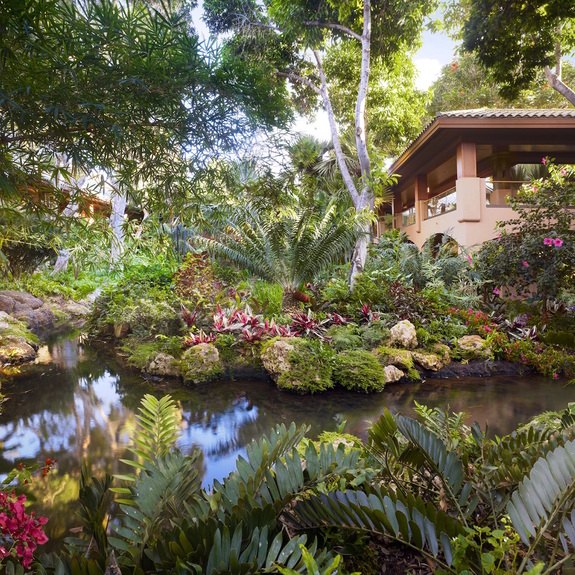 Courtesy of Four Seasons Lanai
Lanai, Hawaii
Those who dream of a Hawaiian honeymoon will be hard-pressed to find a beach during summer that's without kids building sandcastles--unless you travel to Lanai. The least-touristed of the major Hawaiian isles has just one resort, the Four Seasons Resort Lanai, meaning you'll never have to fight for real estate on the sand.
The exclusive resort is an oasis of luxury--many rooms are surrounded by lush vegetation, front bubbling koi ponds, and feature sweeping ocean views. You'll want to post up all day by the adults-only pool, with a jacuzzi built from naturally forming lava rock and a menu of healthy snacks by cult-favorite California restaurant Malibu Farm. But be sure to peel yourselves away for a Lomi Lomi Massage at the spa, which incorporates body-melting Himalayan salt hot stone therapy.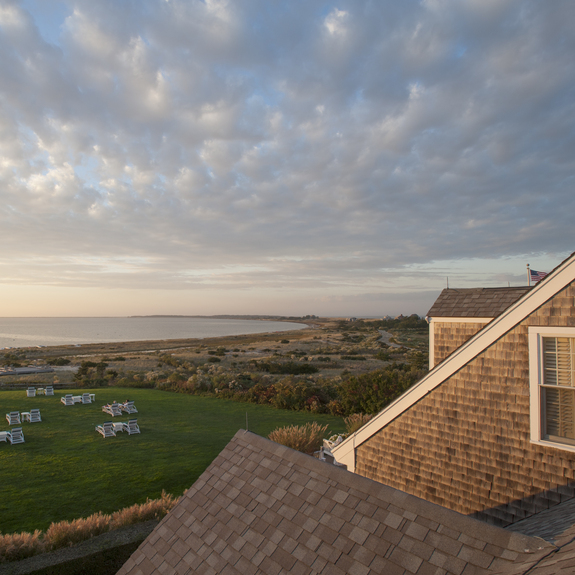 Courtesy of The Wauwinet
Nantucket, Massachusetts
This quintessential New England island stands out among other seaside escapes thanks to its affluent locals (Tommy Hilfiger owns a manse here), beautiful wide beaches, sophisticated restaurants, and quaint shop-lined streets. To get there, you'll either have to take a ferry or a short flight from New York or Boston. Though Nantucket is certainly quieter during early summer or fall, it's fun to see the island in full swing during its most popular season.
Book a stay at The Wauwinet, a secluded option on the northern tip of Nantucket that fronts a private three-mile beach. Within the quintessential Nantucket exterior are 32 individually designed rooms and one of the island's best restaurants. Be sure to request complimentary bikes and a picnic lunch to properly explore the island.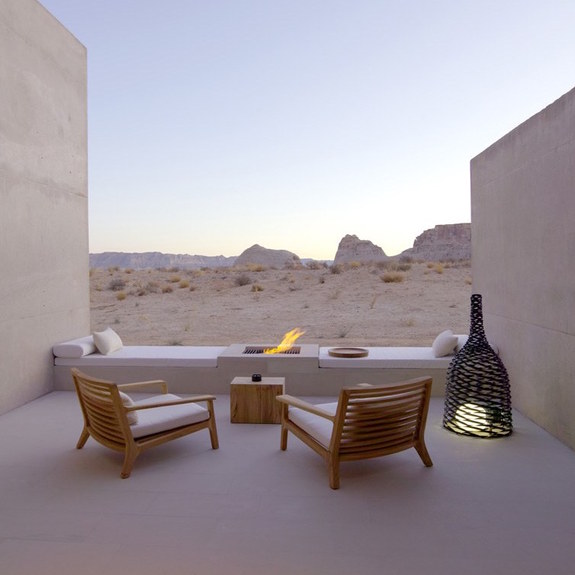 Courtesy of Aman Resorts
Canyon Point, Utah
Traveling to the heart of the southwestern desert during summer may sound like a stupid move, but a stay at ultra-luxe Amangiri is always a good idea. An architectural marvel that seamlessly blends into the red-rock canyon, Amangiri is an oasis of cool amid 100-degree heat. Expect to immediately fall in love with the place as soon as you catch sight of the oversize pool, which wraps around a giant boulder. If aqua-blue water at a blissfully cool temperature doesn't do it for you, the minimalist-chic room and prickly pear margaritas should do win you over.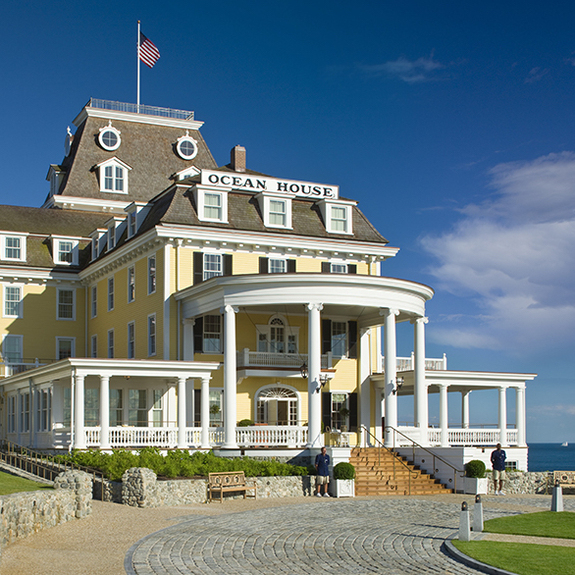 Courtesy of Ocean House
Watch Hill, Rhode Island
For classic New England vibes, head to this tiny coastal getaway at the the southernmost tip of Rhode Island, known for its pedigreed residents and massive historic homes. Make the storied Ocean House your basecamp for checking all the prerequisite summer boxes: beach, food, and relaxation. The waterfront property sits on a private beach, is Relais & Châteaux designated, and has a 12,000 square-foot spa. Grab two of the pastel-colored bikes or request a complimentary Mercedes vehicle to explore the town. Just be back in time for sunset sips of Veuve Clicquot at Ocean House's Secret Garden -- plus truffle popcorn and an array of gourmet hotdogs.
If you prefer a sweeter nightcap, head to St. Clair Annex, a family-owned restaurant in downtown Watch Hill that sources its cream from a local dairy farm. Couples can satisfy their late-night cravings with scoops of Mint Chocolate Crunch, Coffee Oreo, and Coconut Pineapple.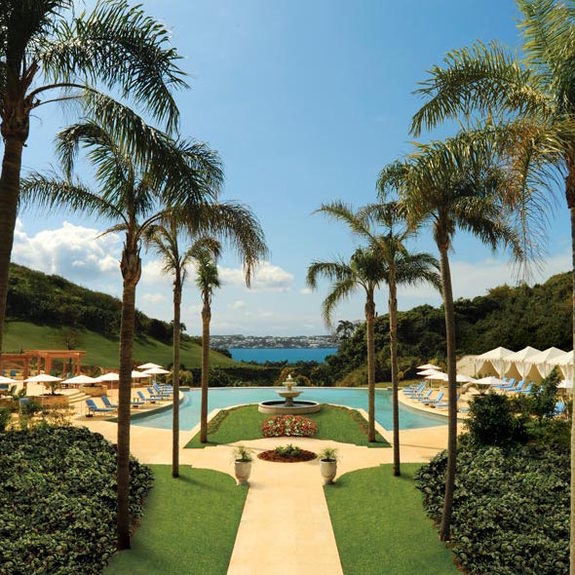 Courtesy of Rosewood Bermuda
Bermuda
This Tony British overseas territory is a quick two-hour flight from the East Coast, making it arguably easier to get to than Montauk during summer. The island, just 21 square miles, is famous for its pink-sand beaches, azure waters, pastel-hued cottages, and laid-back local culture.
Check into the Rosewood Bermuda, which reopened in April with newly revamped guest rooms (expect a soothing cool-toned palette) and expanded restaurant offerings (don't miss nightly sundowners at the Conservatory gin bar). After an afternoon lounging by the hotel beach club, mix with the locals at the Swizzle Inn before a scenic dinner at Blu Bar & Grill, overlooking Great Sound.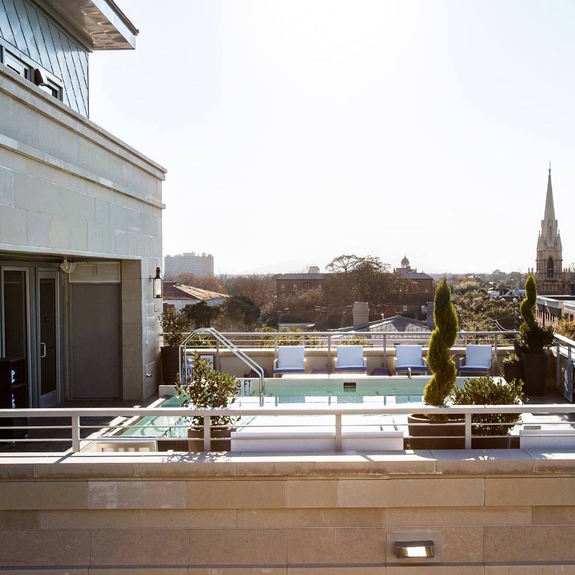 Courtesy of The Restoration
Charleston, South Carolina
Historic architecture, secret gardens, classic plantations, thriving culinary hotspots, and, of course, plenty of Southern charm--to sum up Charleston is to list all the best parts of the South. While summertime can definitely be sweltering, there are plenty of ways to cool off in this capital of cute: Hit the beach, dine on a rooftop, charter a sunset sail -- the list goes on. Couples will find elegant yet easygoing vibes at The Restoration, a newly redesigned hotel on King Street, in downtown Charleston.

In case you missed it:
The Best Small Towns in America for a Honeymoon