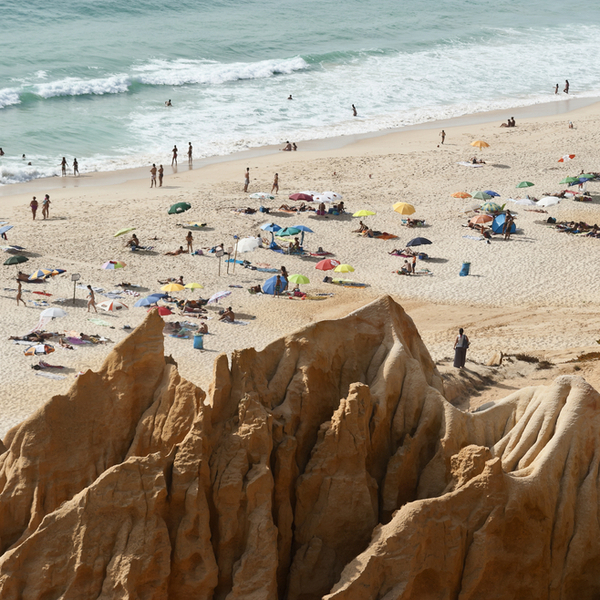 There's nothing quite like a summer wedding, all sunshine and beaches, welcome barbecues, outdoor cocktail hours, and dance floors lit up by late-evening sunsets.
While the perks of hosting your wedding during prime weather in the U.S. are undeniable, so too are the pitfalls of honeymooning in Europe during prime vacation season. With families traveling across the Atlantic now that the kids out of school and Europeans everywhere taking their annual summertime holiday, a post-nuptial getaway to a dreamy destination like Italy or France can often be riddled with crowds, exorbitant prices, and less-than-private accommodations.
But fear not, as long as you take advantage of these tips and tricks, you'll find ways to curb any stresses and land the perfect locale for an affordable summer honeymoon in Europe.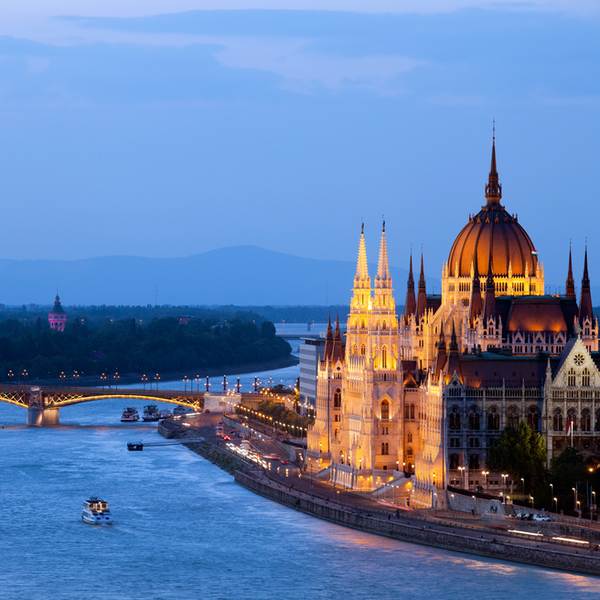 Tips for Traveling to Europe in Summer:
Fly on the cheap.
Getting to Europe has never been easier thanks to low-cost airline carriers like Vueling (which serves most of Spain and the Mediterranean, as well as Northern Africa and Central Europe) and Norwegian Air, which flies from 13 major U.S. airports to all over Scandinavia and Europe. Their transatlantic flights are often aboard new Dreamliner aircrafts, meaning you have more space and next-gen technologies like ambient lighting to help you sleep soundly. (But note, pack your snacks in advance: The airline doesn't offer meals or scheduled service times, just an on-demand menu of drinks, snacks, and cold dishes that you can order through the seat's entertainment system.)
Get around by train.
Rather than bust your budget flying from one country (or Mediterranean isle) to another, consider an itinerary that can be linked up by train. Rail Europe offers a variety of passes covering one country, two neighboring countries, or multiple countries. If the distance is less than five hours, it's worth booking; otherwise, you might as well head back to the airport and get there faster.
Consider hotel alternatives.
During the height of summer, it's likely that that five-star luxury hotel you've had your eye on just jacked its prices up by 30 percent. (Such is the law of supply and demand!) Instead of splurging on an expensive room you can't afford, consider lodging alternatives like AirBnbs, farmsteads, cottages, campgrounds, villa rentals--even a room at a castle could be less expensive! Even better, you can always check out that amazing hotel or resort for dinner and drinks.
Take advantage of freebies.
Before you depart, check the website for the local tourist office, which oftentimes has discount passes for public transportation and sightseeing. Not to mention, many of Europe's top sites come at no cost to you. World-class museums like the Tate Modern and the British Museum in London are free, while Italy is filled with grandiose churches designed by the likes of Bernini--where you might also encounter centuries-old frescoes, stained glass, and sculptures by such names as Michelangelo (just don't forget to make a small donation as you enter, as a courtesy).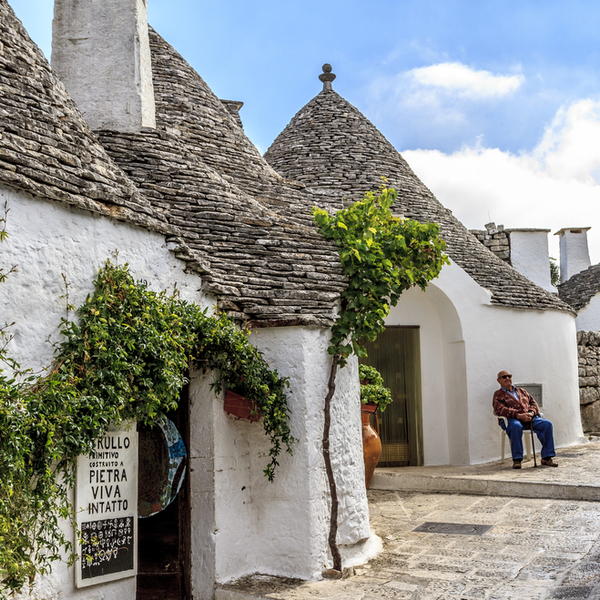 5 Affordable European Destinations:
1. Apulia, Italy
At the "heel" of Italy's boot lies this alternative to the expensive Amalfi Coast, frequented by sun-loving Italians but not quite as well-known among American tourists. In the UNESCO-protected town of Alberobello you'll find iconic architecture called trullo, or cylindrical whitewashed houses with cone-shaped roofs made of piled gray stones. Take in whole neighborhoods composed of these structures on a day trip or live like a local and rent one out through local operator Trullidea.
2. Comporta, Portugal
Often called the "Hamptons of Portugal," Comporta is a tiny beachfront village on Portugal's Troia peninsula, just an hour south of Lisbon. In recent years, high-profile names like Christian Louboutin and Philippe Starck have bought up vacation homes, turning this former rice-farming village into a discreet, luxury escape for the fashion set. Couples who prefer secluded getaways will love exploring the deserted beaches and tranquil towns. Design aficionados can pick up souvenirs at the tiny boutiques filled with bespoke home furnishings and hand-loomed kaftans. Foodies, meanwhile, will appreciate the barefoot beach shacks, serving delicious rice stews (made with razor clams, monkfish, and/or shrimp) and fresh caipirinhas.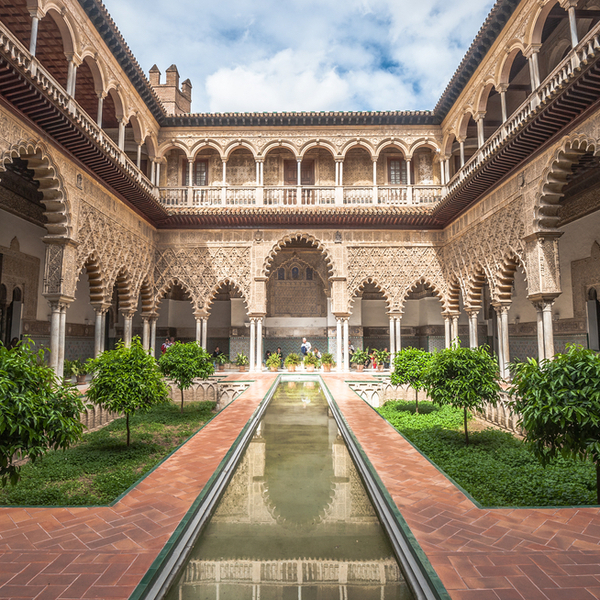 3. Seville, Spain
The capital of Andalusia has less name-recognition than sister cities like Madrid and Barcelona, but the southern metropolis has the others beat in terms of local charm and North African influence. As you walk around and observe the Moorish architecture of the Real Alcázar de Sevilla and Giralda bell tower, you'll think you've transported to Marrakech. The city is also filled with inexpensive boutique hotels, helping pad your wallet for souvenir shopping at open-air markets and dinners at tapas bars. You'll have to stay up late (and likely eat a snack beforehand) to make your 10 p.m. reservation, but once you sit down at a sidewalk café, serving bite-size snacks -- sliced Jamón Ibérico, almond-stuffed olives, and ham croquettes -- you'll never feel more like locals.
4. Budapest, Hungary
This beautiful central European city is a design-savvy couple's dream: There's an eclectic mix of neoclassical, baroque, and art nouveau architecture. It's also easy to get a taste of Hungarian life without exhausting your credit card--the city has more than 1,500 restaurants and cafes. Try to avoid too much pre-planning; instead, stop at a few on a leisurely stroll from Buda, on the left (western) bank of the Danube, to Pest, on the right (eastern) bank.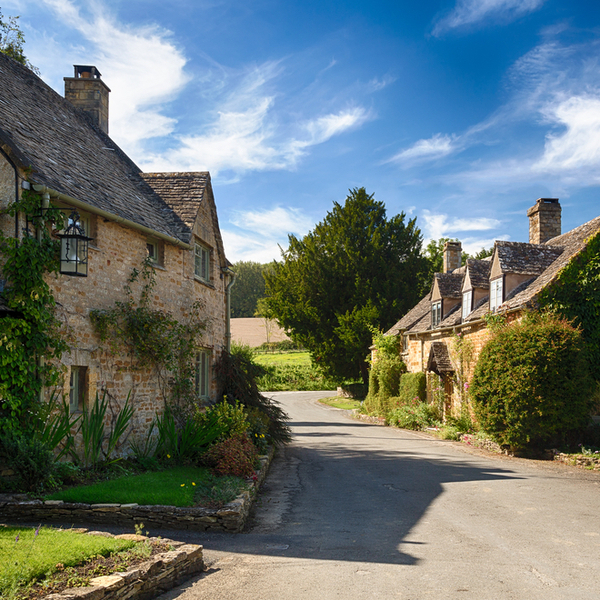 5. The Cotswolds, United Kingdom
After a few days exploring London, head two hours outside the city, into the manicured hills of the Cotswolds. There, you'll find quaint country villages, rolling farmlands, chef-driven restaurants, and surprisingly chic boutiques.

In case you missed it:
Traveler's Joy Adds 5 New Honeymoon Destination Guides in 2018
Honeymoon Adventures: 6 Countries That Bring the Action Outside the Bedroom