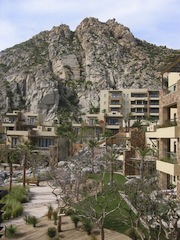 Every newlywed couple has aspirations of getting the most out of their honeymoon registry. However, without following a few simple tips, they'll miss out on a big opportunity to create the perfect honeymoon. Check out these tips below to see how you can create a honeymoon budget and easily organize costs to make your registry as effective as possible. Hopefully, it will pave the way for the trip of a lifetime.
Establish a Honeymoon Budget
Your first task as a couple should be to create a realistic honeymoon budget. Break down the estimated costs of all honeymoon-related aspects, from travel/transportation to accommodations to food/dining and activities/experiences. Consider dividing your registry this way, too, to keep the trip organized for you and your guests. Some couples also prefer to shape their registry based on travel plans and their overall itinerary.
Matching Your Registry with Your Budget
It's important that your honeymoon registry matches your honeymoon budget. Of course, it's okay to go over your budget a little bit, but aim to keep things consistent. If your honeymoon budget is set at $5,000, but your registry features items that total $10,000, there will certainly be some unrealistic expectations. Meanwhile, each couple should plan on being able to pay for some or their entire honeymoon just in case they don't receive all of the gifts listed in their registry. Remember, if you aren't gifted with everything you originally expect to receive and you can't afford the remaining items, it will likely be quite disappointing.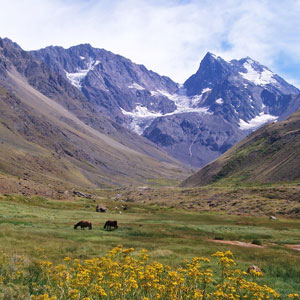 The Way to Go is to Keep Values Low
To get the most out of your registry, consider breaking down certain items into lower monetary values. For instance, if you put $250 as the value for the bulk of your activities, it will likely deter friends and family from contributing, especially those with smaller budgets. Instead, set up a good portion of your registry items in increments that are affordable to all (i.e. $15, $25 or $50).
Here's an example from Lacey & Heath's registry page:
Private Lunch and Tour - Buy us a Turkish lunch in Kusadasi complete with local wine and an elegant buffet we can enjoy surrounded by ruins in the heart of Ephesus. After which we will visit the Basilica of St. John and House of the Virgin Mary. Cost Each: $15.
Don't Forget to Make Registry Items Independent
While offering lower gift values on your registry is important, it's also recommended to keep certain items self-contained and independent from a monetary standpoint.
For example, let's say that your average guests have a budget set at $75 dollars, but you list all of your registry items at $200. The bottom line is that your friends and family won't be as thrilled to share a particular gift with three other people. However, if you offer a selection of individual gifts that only add up to $75, the majority of your friends and family can afford to gift you the whole experience. Plus, they'll also feel fully satisfied that they contributed toward an entire special experience.
Here's an example from Julie and Cliff's registry page:
Captain Zodiac Raft, Snorkel & Dolphin Adventure - We'll travel to Kealakekua Bay aboard a 24-ft Zodiac raft, where we'll swim & snorkel. On the return ride, we'll explore sea caves, lava tubes & learn more about the geology of the island. Cost Each: $99.00.
Keep in Mind Those Unpopular Gift Items
Airfare and hotel stays should be the last items that a couple registers for. Traditionally, these items are the least popular gifts provided, likely because they aren't really fun gifts to give in the first place. Instead, replace those costs for exciting activities, unique dining experiences and other honeymoon-related items like luggage, cameras and more practical gifts. Read more about what to register for on your registry page here.
With this in mind, don't be shy about adding more items to your registry than you think you'll receive. However, keep in mind the big picture here and don't stray too far from your budget.
Overall, when it comes to organizing a registry budget, keep your items well rounded. The trend is that people will contribute more to your registry if they can find fun things that they can afford to gift you. Depending on the activity, consider putting down anything from $15 to $50 to $150. The important thing to remember is to offer variety. Hopefully, you'll see immediate dividends and get to experience the honeymoon of your dreams.