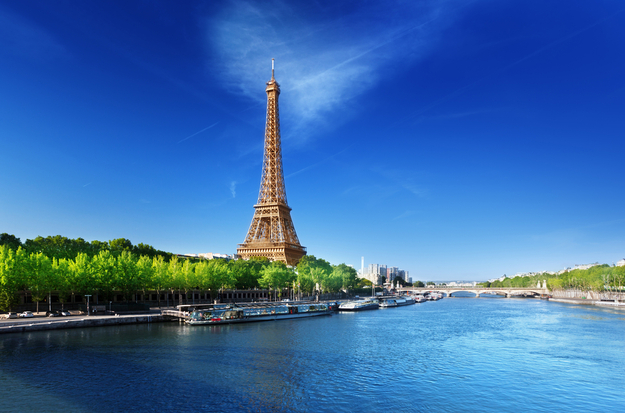 With an endless list of landmarks, terrific cuisine, unique neighborhoods, and endless romantic endeavors, the city of Paris, France ranks high on our list of top honeymoon destinations in Europe.
With so much to see and do, we've chosen the most beautiful places for first-timers to visit when exploring the city.
Once you've narrowed down your list of favorites, add the activities and experiences to your honeymoon registry. Then start getting ready to embark on the trip of a lifetime.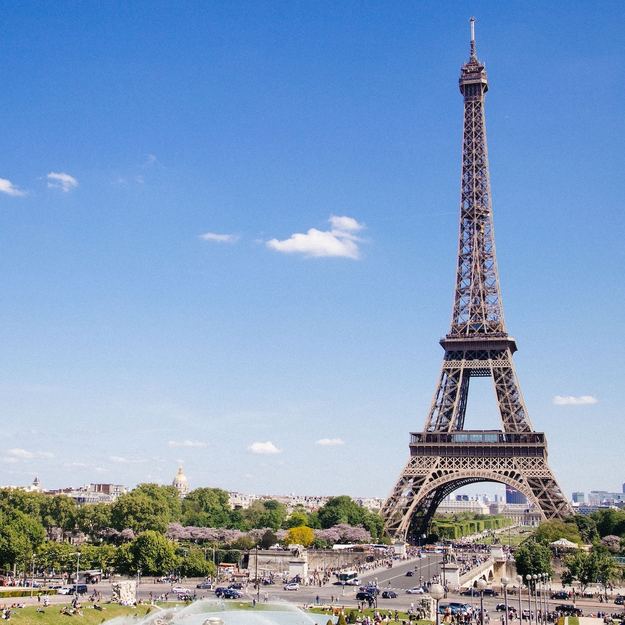 Image by Anthony Delanoix
The Eiffel Tower
One of the most recognized landmarks on the planet, the Eiffel Tower is a must-visit attraction when visiting Paris on your honeymoon. The views of the city during the day are spectacular, while at night the tower sparkles for five minutes every hour on the hour - truly a dazzling display. Couples will also want to explore Champ de Mars, the beautifully landscaped park that surrounds the area.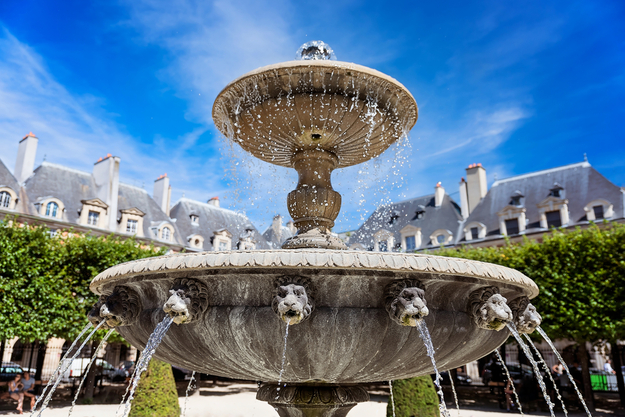 Place des Vosges
A gorgeous 17th century square in the Marais district, Place des Vosges features historic red brick buildings with arches, plus statues, fountains, walking paths, and lovely green spaces. It's the perfect spot for people watching and enjoying some local coffee and snacks. Also, Victor Hugo's house is situated along the square and has been turned into a wonderful museum.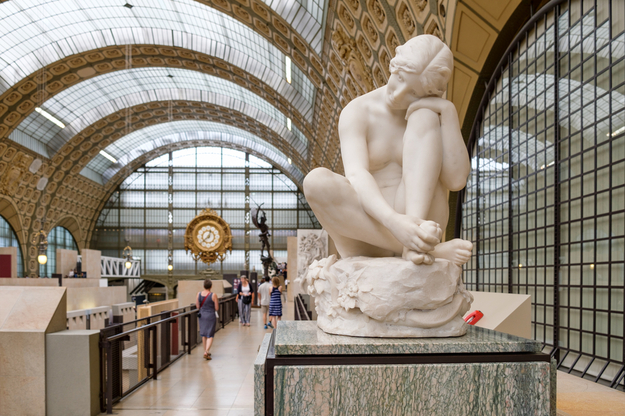 Musée d'Orsay
Located on the left bank of the Seine, this incredible art museum is located inside a former railway station and now features one of the world's greatest collections of Impressionist art. On top of the notable exhibitions and collections, the art museum itself is absolutely stunning.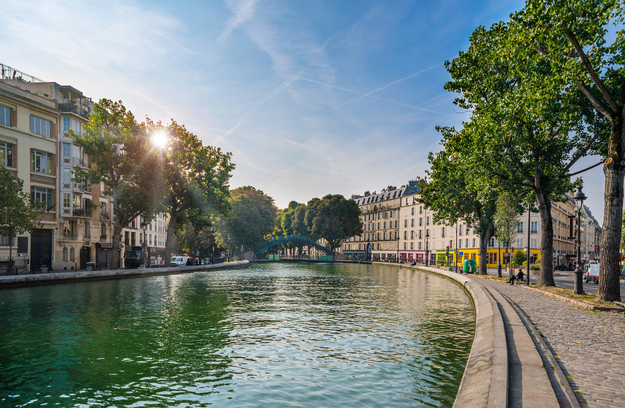 Canal Saint-Martin
Set in the heart of the vibrant 10th arrondissement, this long, picturesque canal is the perfect place for a romantic stroll along the water's edge. It's also far from the main tourism areas and overall a wonderful place to explore the hip neighborhoods, have a picnic, and see where locals spend their time enjoying the peaceful surroundings.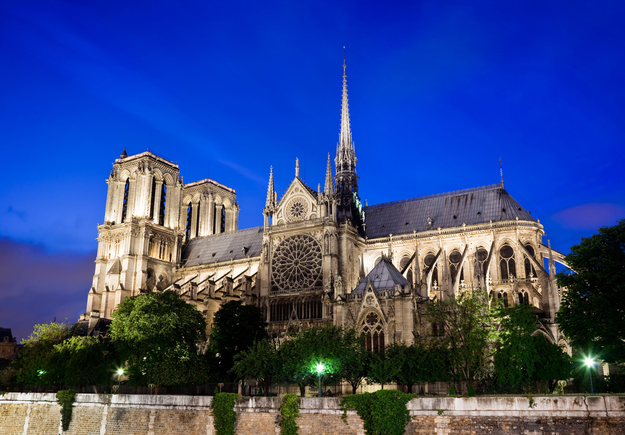 Notre-Dame Cathedral
Set to reopen in 2024 after a devastating fire, the iconic Notre-Dame Cathedral is considered one of the world's finest examples of French Gothic architecture. For now, you can view it from its public square and there's also a free exhibit located right in front that highlights the ongoing construction work.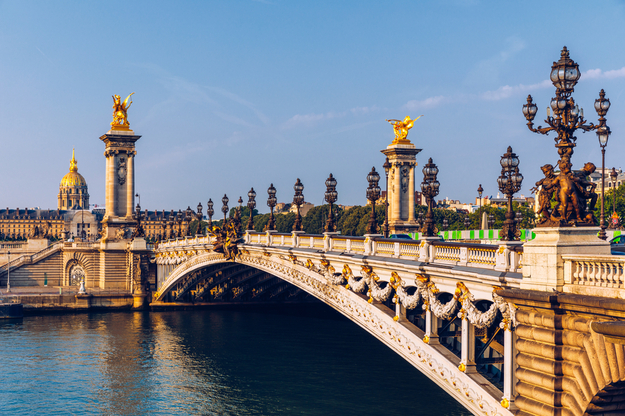 The Seine River
Flowing right through the heart of Paris, the Seine is an attraction in itself. The river features stunning bridges (don't miss Pont Alexandre III) and is flanked by amazing buildings, parks, and neighborhoods. One of the best ways to explore the river is through a sightseeing cruise. For instance, Bateaux Parisiens offers elegant lunch and dinner cruises, perfect honeymoon experiences for couples visiting the city.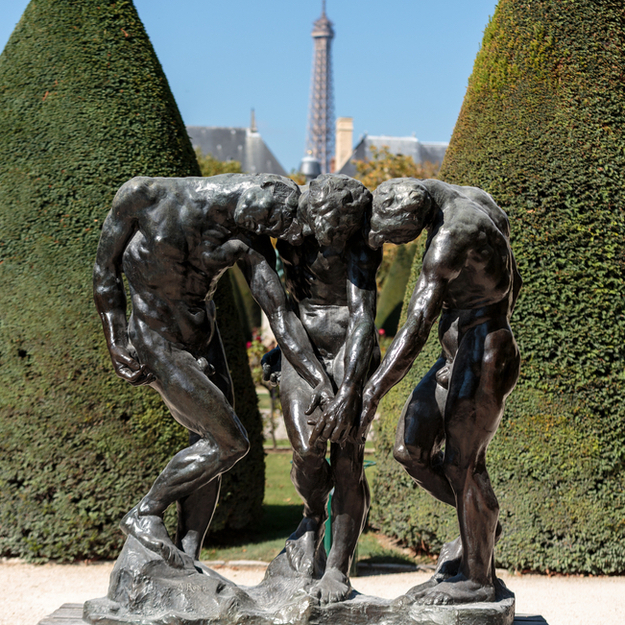 Musée Rodin
This beautiful and impressive museum is dedicated to the works of famed French sculptor Auguste Rodin. In addition to amazing indoor collections, the museum features outdoor gardens and a lovely cafe.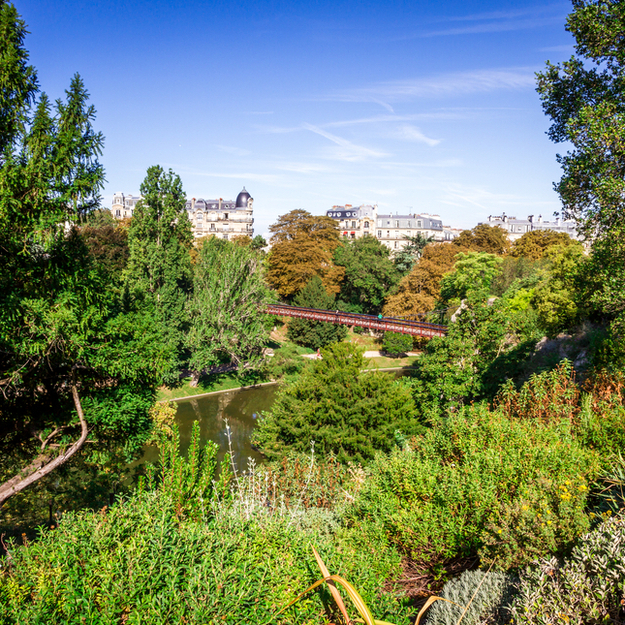 Parc des Buttes-Chaumont
Located in the northeast section of Paris (19th arrondissement), this 25-acre park is one of the city's biggest green spaces. The park features undulating terrain, meandering paths, waterfalls, caves, cliffs, a suspension bridge, and stunning views of the city.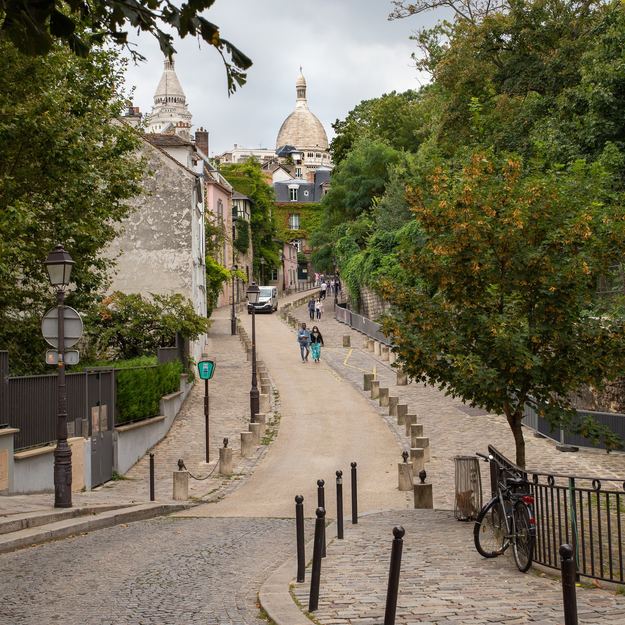 Photo by Andrea García
Montmartre
Once a small village in the northern suburbs of Paris, the Montmartre district still retains much of its charm thanks to lovely cobblestone streets, windmills, bistros, and more. It's also home to Sacré-Cœur, a 19th-century basilica that overlooks the entire city from Montmartre's hilly terrain.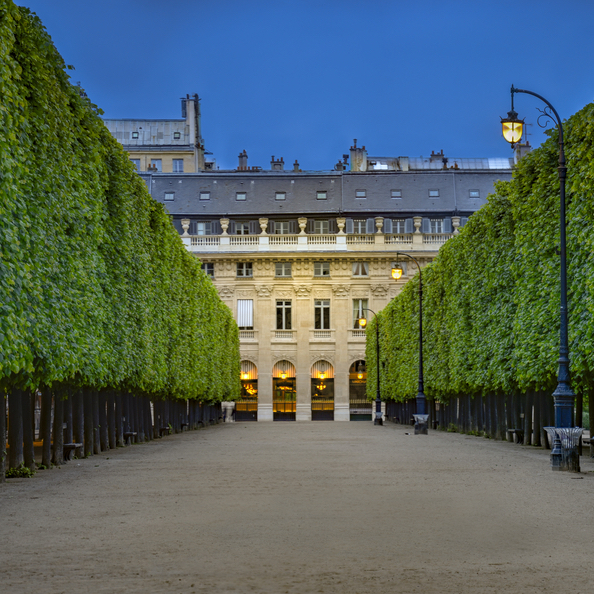 Palais-Royal Garden
Just a few blocks from the Louvre Museum, the Palais-Royal Garden is a quiet refuge set in the heart of the bustling city. In other words, with hundreds of trees, plus fountains, flowers, and sculptures, it's the perfect place for a romantic walk or picnic.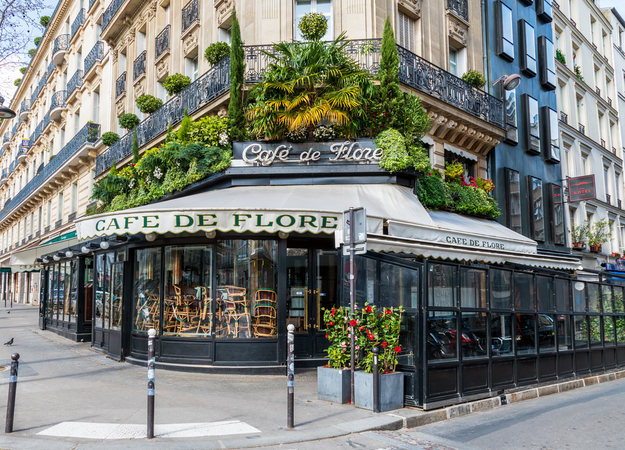 Saint-Germain-des-Prés
Filled with chic boutiques, wonderful architecture, lovely cafes, and historic churches, the left bank neighborhood of Saint Germain is a must-visit destination for honeymoon couples visiting Paris. Dessert lovers will also find an abundance of top-notch pastry shops, bakeries, and chocolate shops such as Le Chocolate Alain Ducasse.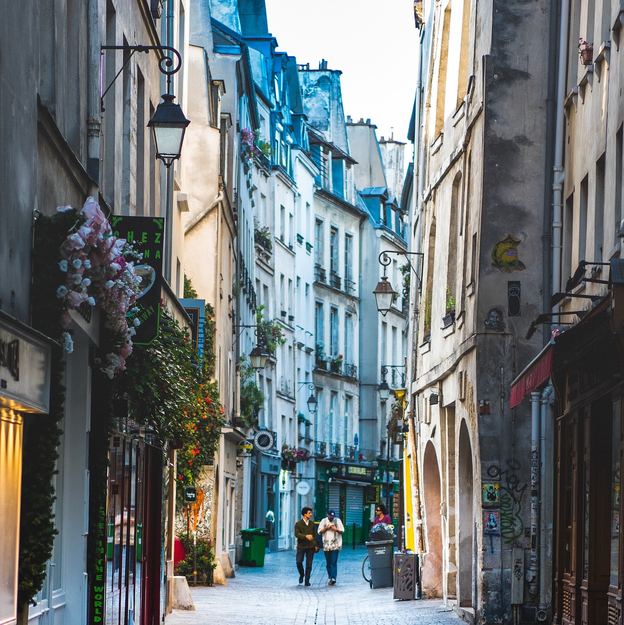 Photo by Big Dodzy
Le Marais
The historic district of Le Marais is packed with magnificent architecture (from medieval half-timbered houses to 17th century mansions), gorgeous squares (Place des Vosges), notable historic sites (Le Village Saint Paul) and trendy boutiques. It's also a go-to foodie destination thanks to an abundance of classic Parisian brasseries.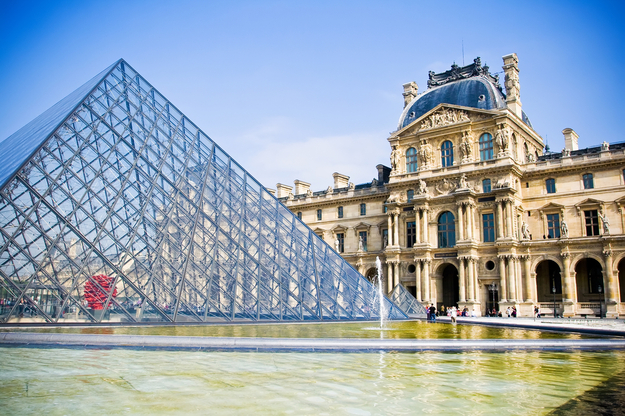 Louvre Museum
The Louvre is one of the largest art museums in the world and a can't-miss destination for Paris honeymooners. Housed in the Louvre Palace (which dates back to the 12th century), the museum features some of the world's most famous paintings, antiquities, and sculptures ranging from prehistory all the way to the 21st century.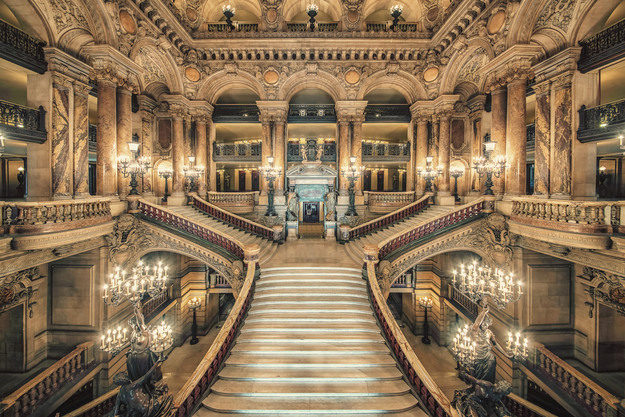 Palais Garnier
This 1,979-seat opera house was built in 1874 and is widely considered to be a masterpiece of Neo-Baroque Architecture. Newlyweds can best experience the opera house through a guided tour or by attending a performance during your honeymoon travels.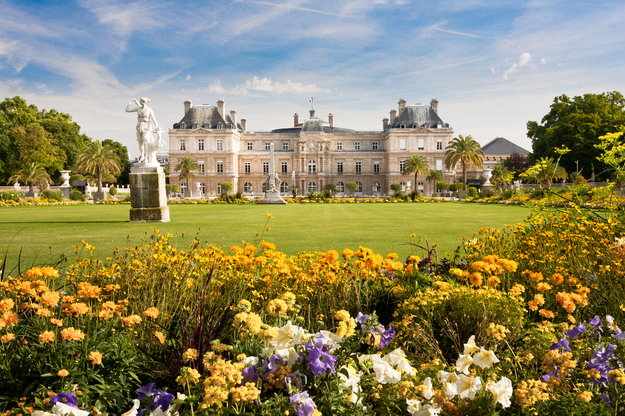 Le Jardin du Luxembourg
Created in 1617, this charming, centrally located park is a favorite of both locals and visitors. Newlyweds can expect plenty of tree-lined promenades, statues, fountains, and shady spots to relax and take in the beautiful surroundings.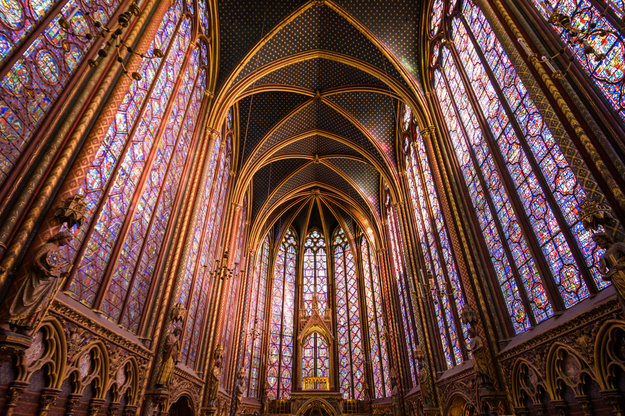 Sainte-Chapelle
Famous for its stained-glass windows and Gothic-style architecture, Sainte-Chapelle is one of the most popular churches in Paris and should certainly be on your honeymoon itinerary. Soak in your extraordinary surroundings by purchasing tickets to a classic music concert held at the church.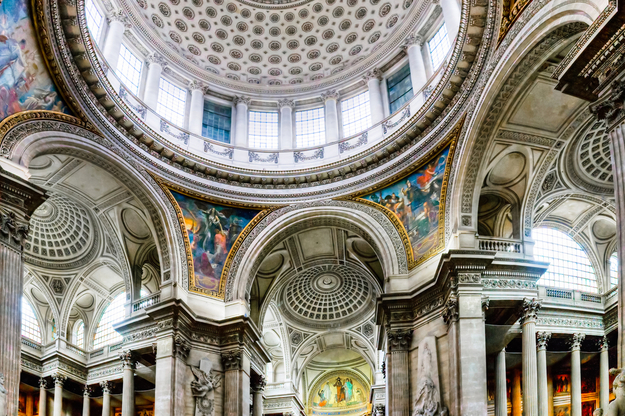 The Panthéon
With its giant pillars and magnificent spire, the Paris Panthéon was actually modeled after the one in Rome. Originally built to be a church, the historic building eventually became a mausoleum for famous French citizens. Famous people buried there include Marie Curie, Voltaire, Victor Hugo, and Alexandre Dumas.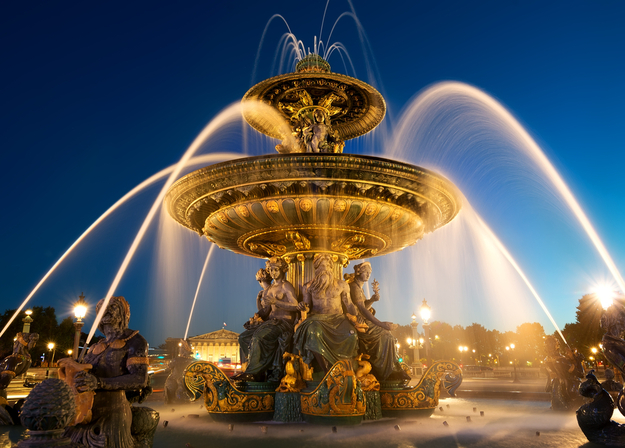 Place de la Concorde
The location of many important events in French history, Place de la Concorde is the second largest square in France and just steps from Tuileries Garden. In addition to an Egyptian obelisk, the square is now home to fountains, statues, luxury hotels, and even the American Embassy.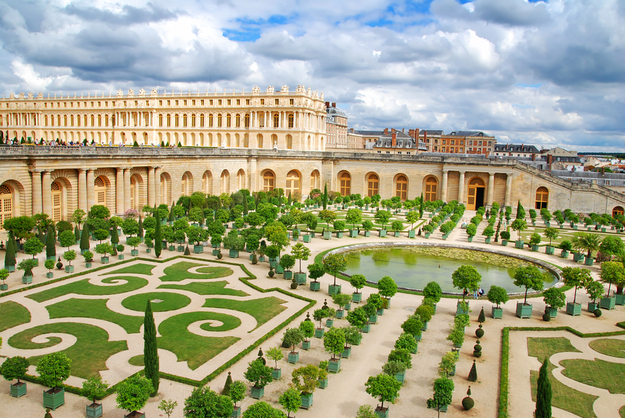 Palace of Versailles
Just 12 miles west of Paris, the opulent Palace of Versailles is a terrific detour for first-time visitors to Paris. Also a UNESCO World Heritage Site, newlyweds will marvel at the lavish interior of the Main Palace, gorgeous gardens, and smaller estates and hamlets located there.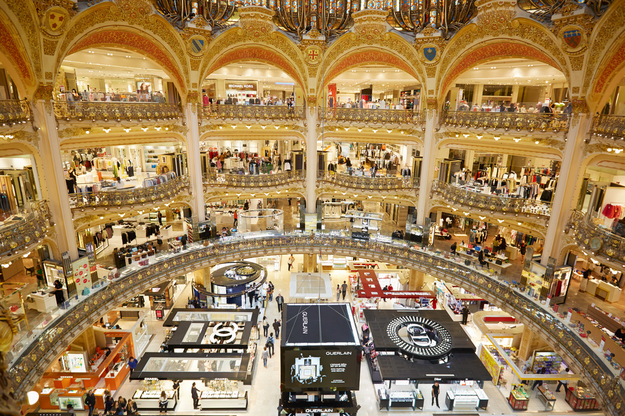 Galeries Lafayette
This historic department store in central Paris features magnificent Art Nouveau architecture. From the central glass dome to the stained-glass windows to the magnificent staircase, it's truly a spectacular building. Shoppers can also look forward to hundreds of brands and a top-notch retail experience.

In case you missed it:
The Best Small Towns in Europe to Spend a Honeymoon
The Top 10 Reasons to Register for Your Honeymoon
Paris (France) Honeymoon Destination Guide