Paris exemplifies romance unlike any other city in the world. Therefore, a honeymoon in the City of Lights can be expected to involve endless love-infused days and nights. For instance, in a city like Paris, you may find yourselves strolling aimlessly through the streets hand-in-hand, people watching at a sidewalk café, or simply picnicking on the lawn of one of the most iconic structures in the world. To make the most out of your Parisian honeymoon, visit some of these romantic hot spots for unforgettable moments together.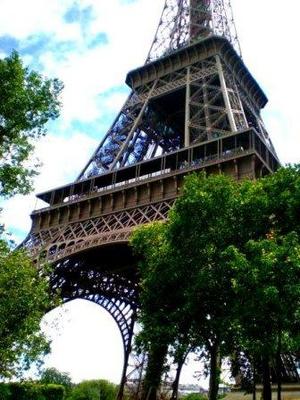 An Iconic Picnic
A picnic is simple, romantic and easy to do. Visit a local grocery store or outdoor market, buy a bottle of wine and a variety of cheeses and spreads, and then make a pit stop at a boulangerie for fresh baked bread. Now head over to the Eiffel Tower and you'll find the perfect picnic location on the green lawn spanning from the famous structure.
Parisian Views
Most visitors coming to Paris inevitably go up the Eiffel Tower, and while this is certainly encouraged, there are other spots that deserve a visit, too. Many would argue that some of the best views of the city are atop the Arc de Triomphe, as you'll get unparalleled sightings of the famed Champs-Elysées and the Eiffel Tower, all in one. Another great photo op that offers great Parisian views is the beautiful white Sacre Coeur church in Montmartre, which sits as the highest point in the city.
Café Sightings
One of the things that makes Paris so beautiful is the plethora of charming cafes that are simply must-stops. There are thousands in the city, so which to choose? Well, that's entirely up to you -- but do be sure to stop at one (or ten) throughout your stay. Cafes offer a great resting stop from walking in the city. Sip on an espresso and people-watch! You'll find it more enjoyable than you'd ever imagine.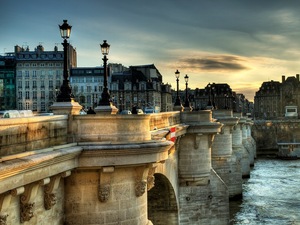 Catch a Boat Ride
Nighttime presents the best opportunity for a romantic boat ride along the Seine River. You'll be engulfed by beautiful lit-up buildings to each side, the Notre-Dame Cathedral and beautiful bridges of gold. The starting point is only steps away from the Eiffel Tower and is a must-see at night with its glimmering lights.
Romantic Gardens
Only a short train ride away, couples should not miss the luxurious Chateau de Versailles, the former palace of King Louis XVI. Its remarkable beauty and luxurious gardens are all must-sees and will get you both away from the bustle of the city.