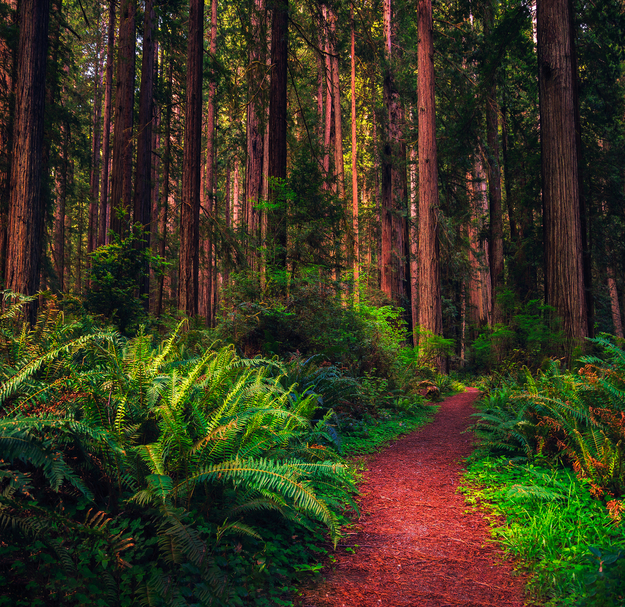 Looking to plan a honeymoon around the great outdoors? From the dramatic desert terrain of Zion National Park to the gorgeous mountain scenery of the Great Smoky Mountains, we previously highlighted five epic national park destinations to put at the top of your list.
This time we're putting the spotlight on 10 of America's most spectacular state parks that are very much worthy of visiting on a honeymoon trip.
Read on for 10 of our favorite state park getaways and then start planning the honeymoon of your dreams.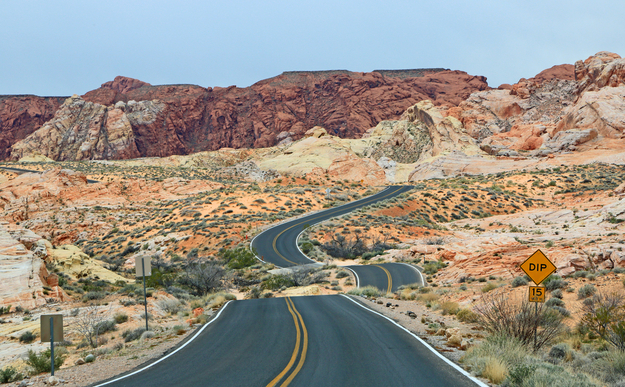 Valley of Fire State Park, Nevada
Just 45 minutes outside of Las Vegas, Valley of Fire State Park is home to 46,000 acres of extraordinary red Aztec sandstone. On top of scenic drives and magnificent views, couples can go camping, hiking, and even check out ancient petroglyphs.
Be sure to time your visit to see the park's stunning landscape at sunset, which is simply dazzling (and makes for a super romantic experience).
The park is a perfect detour for Las Vegas honeymooners. Outdoor enthusiasts may also want to plan trips to Grand Canyon National Park, Red Rock Canyon National Conservation Area, and Seven Magic Mountains.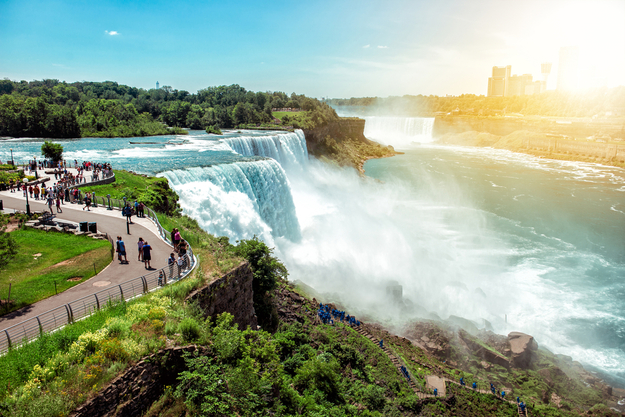 Niagara Falls State Park, New York
No passport is needed to visit one of America's most incredible state parks (and oldest, dating back to 1885). Niagara Falls, the park's signature attraction, has been attracting honeymoon couples for many decades - and it's certainly easy to see why.
Between "front row" boat tours on Maid of the Mist, well-maintained hiking trails, jaw-dropping nighttime illumination displays, excellent dining (with a view), and fireworks shows (head to Prospect Point Park for the best views), there's an endless list of unforgettable activities awaiting honeymooners.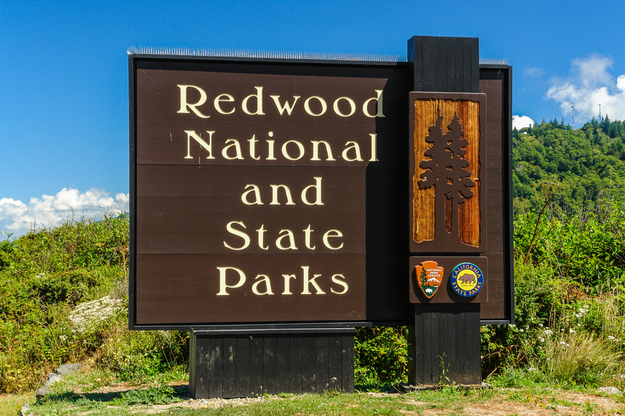 Redwood National and State Parks, California
Couples exploring Northern California or taking a road trip along the U.S. Pacific Coast will not want to miss Redwood National and State Parks (particularly Redwood National Park, Jedediah Smith Redwoods State Park, Del Norte Coast Redwoods State Park, and Prairie Creek Redwoods State Park). These four parks are home to nearly half of the world's remaining ancient coast redwood forests, which contain the tallest trees in the world.
Exploring these old growth redwood forests - whether it be hiking (the parks have more than 200 miles of well-maintained trails), camping, biking, horseback riding, kayaking, or wildlife viewing - can often lead to unforgettable experiences.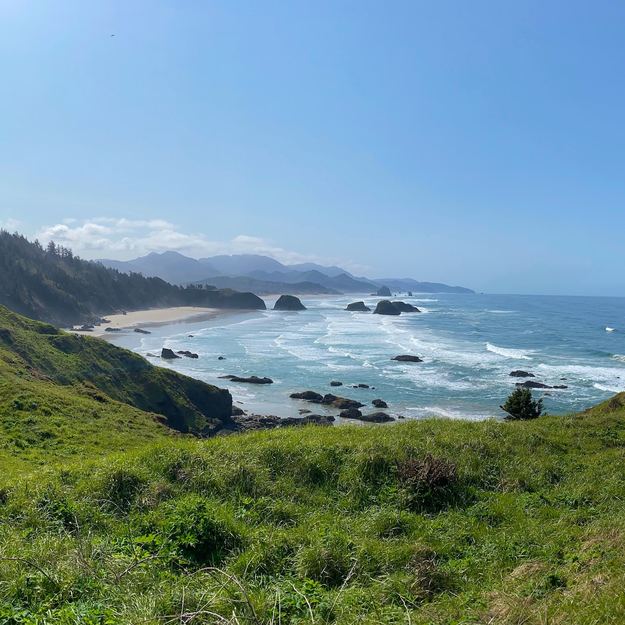 Photo by Miguel Angel Sanz
Ecola State Park, Oregon
Situated between the towns of Seaside and Cannon Beach in Northwest Oregon, this incredible state park stretches for 9 miles along the scenic coastline. Backed by coastal mountains, lush forests, and massive rock formations, the sightseeing opportunities are outstanding.
In addition to hiking, couples can explore beautiful beaches, enjoy a picnic, explore tidepools, and partake in wildlife viewing (as eagles, elk, deer, and migrating whales just off shore can be spotted).
Ecola State Park is a must-visit destination for honeymooners visiting Oregon, recently named one of our top under-the-radar honeymoon destinations in America.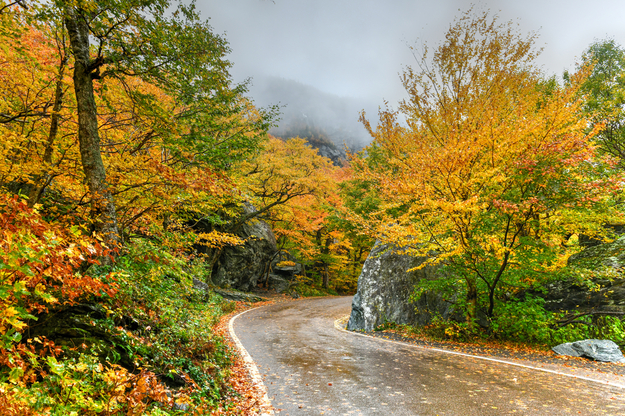 Smugglers' Notch State Park, Vermont
Located within Mt. Mansfield State Forest and near Mt. Mansfield, Vermont's tallest peak, Smugglers' Notch features impressive mountain terrain, towering cliffs, scenic lakes, waterfalls, and, of course, some of the best hiking in all of New England.
The park is conveniently located less than a mile from Stowe Mountain Resort, and just 10 minutes from the historic village of Stowe, home to terrific restaurants, hotels, shopping, and a beautiful downtown area.
Couples will want to plan their visit in late spring, summer, or early autumn. The last two weeks of September and first few weeks of October typically see peak fall foliage (and is absolutely breathtaking!).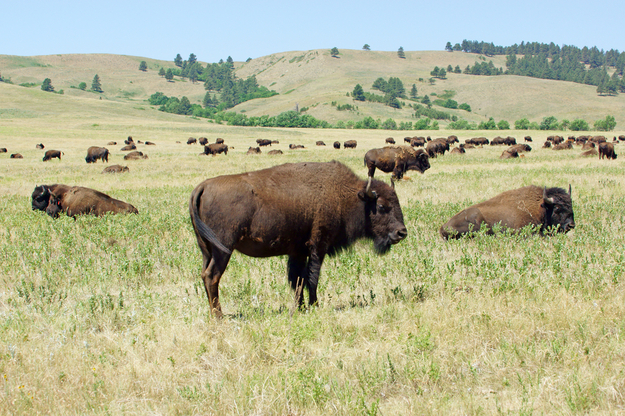 Custer State Park, South Dakota
Home to over 70,000 acres of beautiful granite peaks, rolling prairie grasslands, and amazing wildlife (from bison to antelope to bighorn sheep), Custer State Park has it all for honeymooners. After embarking on some scenic drives, hikes, horseback riding, water sports adventures, and wildlife safaris, couples can enjoy a comfortable stay at one of the park's historic lodges.
In addition to Custer State Park, the southwest part of South Dakota is packed with incredible parks and outdoor spaces, including Mount Rushmore National Memorial, Badlands National Park, Black Hills National Forest, and Wind Cave National Park. It's no wonder Traveler's Joy named this region one of the best honeymoon destinations in the midwest.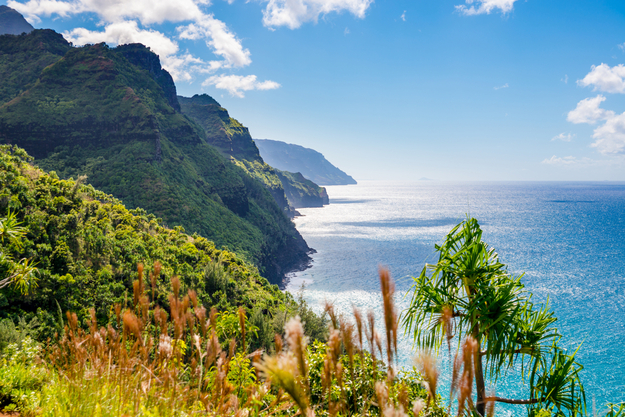 Na Pali Coast State Wilderness Park, Hawaii
Known for its towering and majestic sea cliffs, verdant valleys, and extraordinary waterfalls, the Na Pali Coast of Kauai is home to some of the most spectacular terrain in the world. Couples taking their honeymoon in Kauai can explore this region via helicopter, boat, or via hiking in Na Pali Coast State Wilderness park.
Since the unforgiving terrain makes it impossible for a road to continue beyond Ke'e Beach, avid honeymoon hikers looking to explore the park will want to make their way along the Kalalau Trail. This famous trail hugs the coastline for more than 11 miles. It's easily one of the most beautiful hikes in Hawaii - and perhaps even the United States.
Note: If you plan to hike past Hanakapiai Valley (which is about two miles in), you must obtain a permit.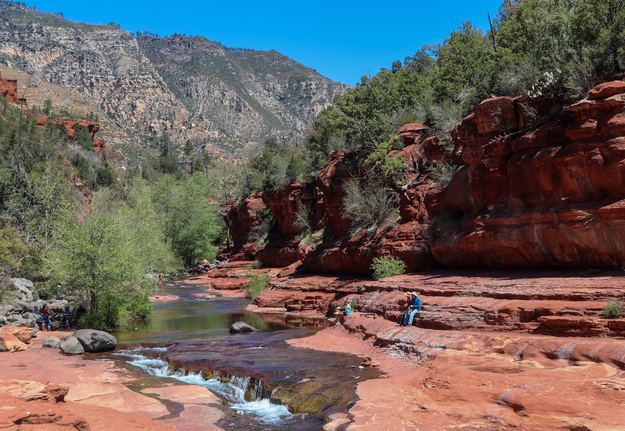 Photo by Shane Smithrand
Slide Rock State Park, Arizona
Known for its mesmerizing "red rock" landscape, amazing resorts, and convenience to Phoenix, Las Vegas, and Los Angeles, Sedona has emerged as a honeymoon hotspot in recent years.
In between rejuvenating spa treatments and top-notch dining experiences, Sedona honeymooners should make their way to Slide Rock State Park. The park features an incredible natural water slide, an 80-foot-long chute formed by the area's unique red rock landscape.
In addition to an unforgettable swimming hole experience, couples can hike, fish, and take part in wildlife viewing.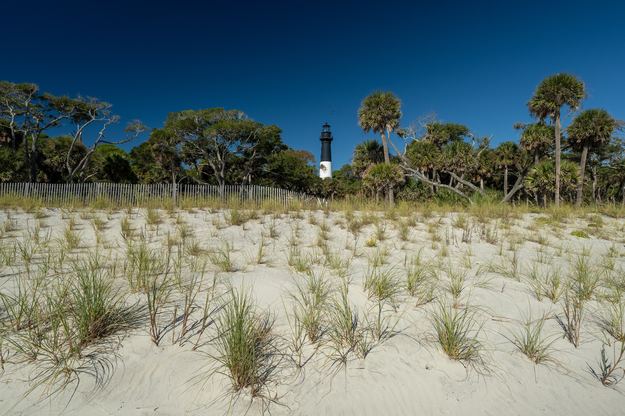 Photo by Dennis Derringer
Hunting Island State Park, South Carolina
Planning on visiting Savannah, Georgia or Charleston, South Carolina on your upcoming honeymoon? Be sure to add Hunting Island to your honeymoon agenda. The park - situated between the two historic cities along the Atlantic coast - is easily South Carolina's most popular state park.
The region boasts five miles of immaculate beaches, a beautiful lighthouse, and thousands of acres of marsh and maritime forest. Outdoorsy couples can take part in everything from dolphin cruises to sandbar kayaking tours, plus much more.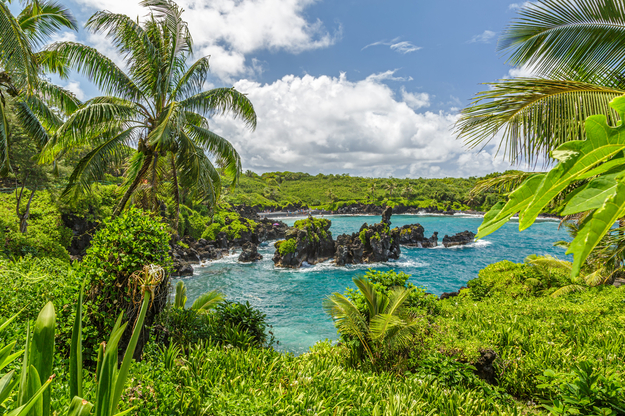 Wai'anapanapa State Park, Hawaii
Hawaii honeymooners taking the "Road to Hana" will definitely want to put this extraordinary state park at the top of their to-do list. Situated on the eastern end of Maui, Wai'anapanapa features spectacular black sand beaches, freshwater caves, wondrous lava rock formations, sea arches, and excellent hiking trails right along the coastline. Reservations are now required for visiting, so couples will want to plan their trip accordingly.
Couples looking to get the most out of exploring the Hana region should drop their bags at Hana-Maui Resort, named by Traveler's Joy as one of the top places to spend a honeymoon in Maui.

In case you missed it:
National Park Honeymoon: 5 Epic Destinations for an Incredible Getaway