Whether you're looking for a domestic honeymoon destination or considering a closer-to-home getaway for your mini-moon, some of America's most romantic spots are right in the heart of the country.
The American midwest is filled with worthy destinations for your dreamy honeymoon, from thriving cities and old boomtowns to hidden island gems and secluded retreats. Here, we break down the 10 best midwest honeymoon destinations in the U.S.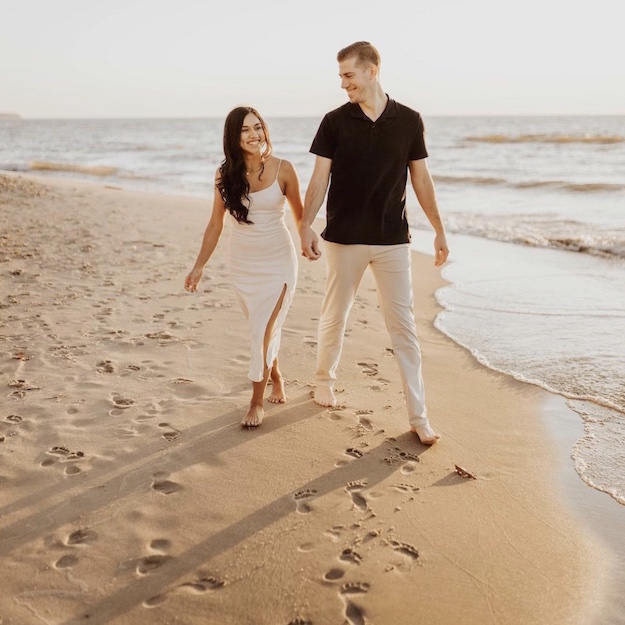 Courtesy of @meganvalophoto
Saugatuck's sand dunes provide the perfect honeymoon backdrop.
Saugatuck, Michigan




A honeymoon lake destination rich in both recreation and relaxation.
Saugatuck on Lake Kalamazoo is a certifiable all-star American beach town and idyllic Michigan honeymoon destination. Its laid-back character -- framed by sweeping sand dunes and lively beaches and filled with art galleries, antique shops, and restaurants -- has given way to its nickname, "the Great Art-Doors."
Book your Saugatuck honeymoon stay at Hotel Saugatuck. This luxury bed and breakfast dates back to 1865 and is a Michigan Historic Landmark. The charming rooms and cottages across the property are surrounded by sand dunes, the Kalamazoo River, and everything the Saugatuck area offers.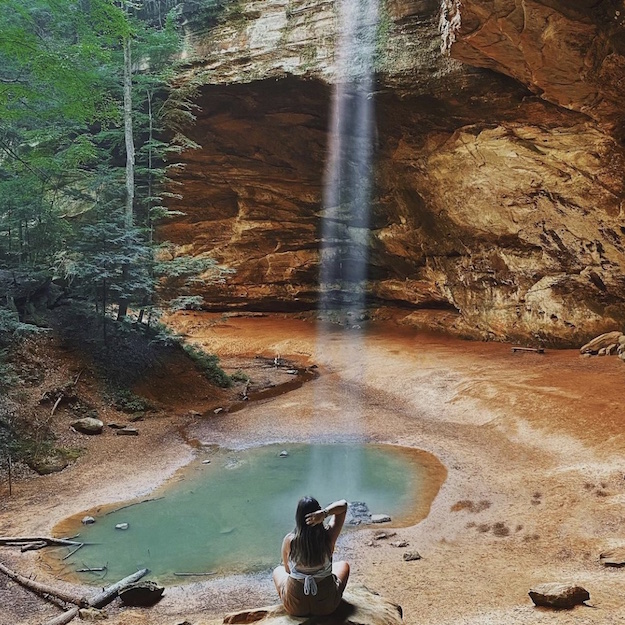 Courtesy of @jamie.ayers
The magical Hocking Hills State Park will highlight your Ohio honeymoon.
Hocking Hills, Ohio




Unplug with a honeymoon in the gorgeous backcountry of Ohio.
Hocking Hills is a natural region in Ohio gorgeously framed by sharp cliffs, gorges, and waterfalls. For a midwestern honeymoon ripe with nature hikes, yoga retreats, cave explorations, and cozy cabins, Hocking Hills is tough to top.
Book your Hocking Hills honeymoon at the Inn and Spa at Cedar Falls. Surrounded on three sides by the Hocking Hills State Park, this grand property offers luxurious lodging options, including cabins, yurts, cottages, and geodomes.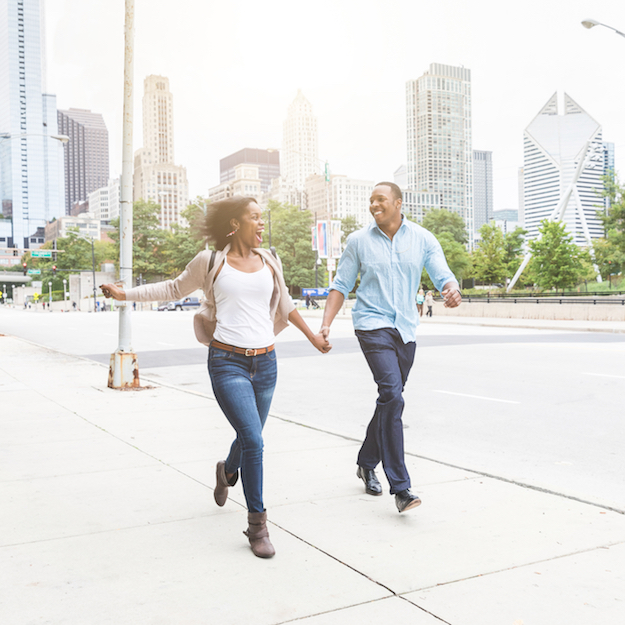 A honeymoon in Chicago promises to be an exhilarating urban adventure.
Chicago, Illinois




Gear up for a honeymoon in the midwest's largest city.
A Chicago honeymoon is sure to exhilarate any kind of couple. The Windy City is chock full of unforgettable experiences, from sightseeing and shopping to swimming in lakes and hiking tranquil trails.
Book your Chicago honeymoon stay at The Publishing House. This bed and breakfast sits in a century-old building in one of Chicago's most hip neighborhoods, the West Loop. A humble 11 guest rooms keep the vibe intimate - a welcome contrast to the bustling city outside. Daily home-cooked breakfast is sure to be a honeymoon highlight.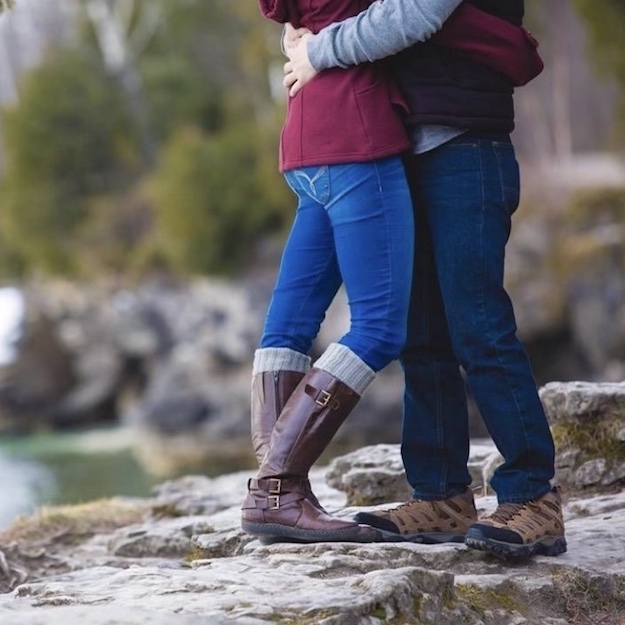 Courtesy of @doorcounty
Get outdoors with a honeymoon in Wisconsin's wild Door County.
Door County, Wisconsin




Open the door for romance with a honeymoon on this upscale peninsula.
Door County is a charming honeymoon destination nestled between Green Bay and Lake Michigan. Replete with state parks, 300 miles of shoreline, boutique shops, wineries, and art galleries, the ten towns which comprise Door County provide the perfect setting for a special honeymoon.
Book your Door County honeymoon at Ashbrooke. This adults-only hotel on Egg Harbor epitomizes Door County hospitality and is perfectly positioned for all of the area's best attractions.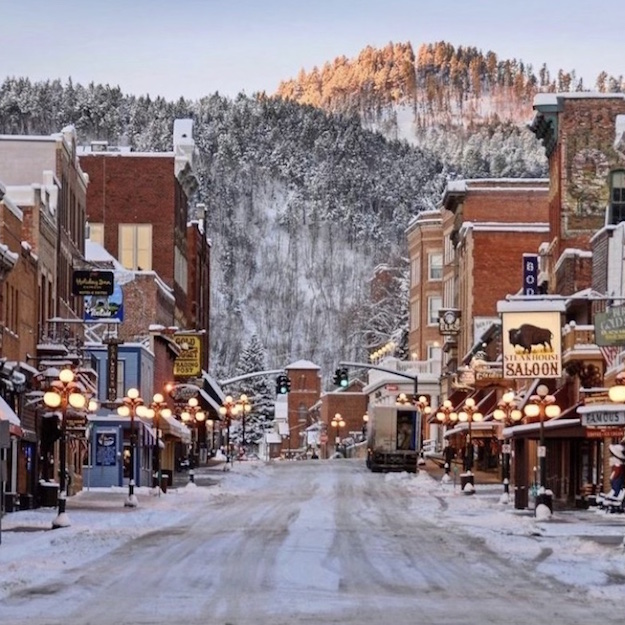 Courtesy of @historicdeadwood
Small towns abound with a honeymoon in rural Black Hills of South Dakota.
Black Hills, South Dakota




Get away from it all with a honeymoon to this famed mountain range.
Home to Mount Rushmore and encompassing the expansive Badlands National Park, the Black Hills of South Dakota offer a honeymoon filled with raw mountain adventure. From epic hikes and snowmobile excursions to laid-back afternoons birdwatching from a luxurious balcony, this midwestern honeymoon destination is filled with surprises worth uncovering.
Book your Black Hills honeymoon at Spearfish Canyon Lodge. Stunning nature will guide your honeymoon at this rustic and grand luxury lodge nestled between 1,000-foot limestone bluffs and surrounded by lofty pine trees.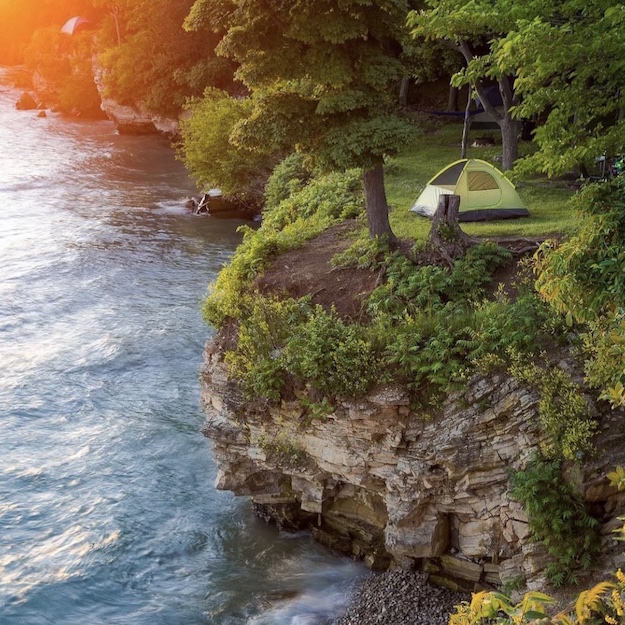 Courtesy of @gabe_leidyphoto
Find serenity on your honeymoon among the nature on South Bass Island.
Put-in-Bay, Ohio




Put-in-Bay is a dreamy honeymoon island escape in the heart of Ohio.
The community of Put-in-Bay represents Ohio's best beach destination. Situated on Lake Erie's beautiful South Bass Island, this resort destination enjoys a pleasant atmosphere free from any car traffic. Only accessible via plane or ferry, the journey to Put-in-Bay is an adventure in itself.
Book your Put-in-Bay honeymoon at the Anchor Inn. This adults-only boutique hotel with breakfast is classy, comfortable, and will surely set the mood for a honeymoon on Ohio's most romantic island.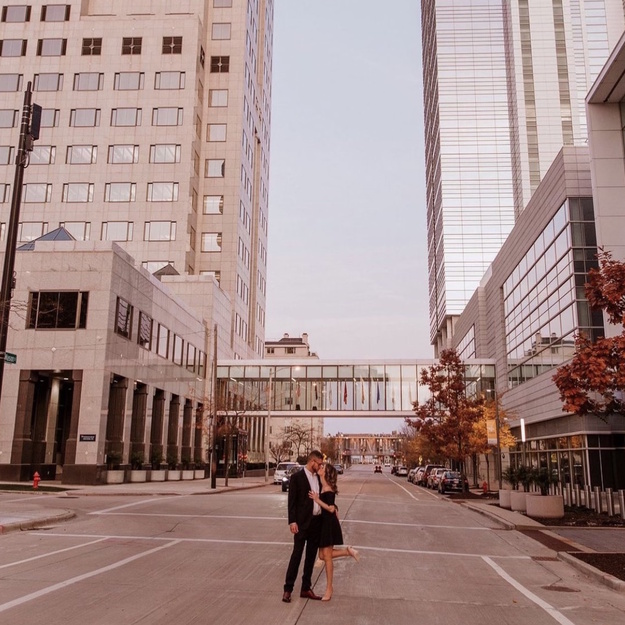 Courtesy of @ge.creative
The streets of Milwaukee will energize your midwest honeymoon.
Milwaukee, Wisconsin




An All-American midwest honeymoon destination for city lovers and lake addicts alike.
Milwaukee embodies the welcoming nature of a genuine American city. With brewery tours, sunset cruises on Lake Michigan, the world's largest music festival, romantic strolls through the city's historic district and more, Milwaukee is ideal for an urban honeymoon in the midwest.
Book your Milwaukee honeymoon stay at The Pfister. Built in 1893, this downtown hotel has been a Milwaukee icon for well over a century, with a continued tradition in excellent service, sophisticated accommodations, and an abundance of ambiance.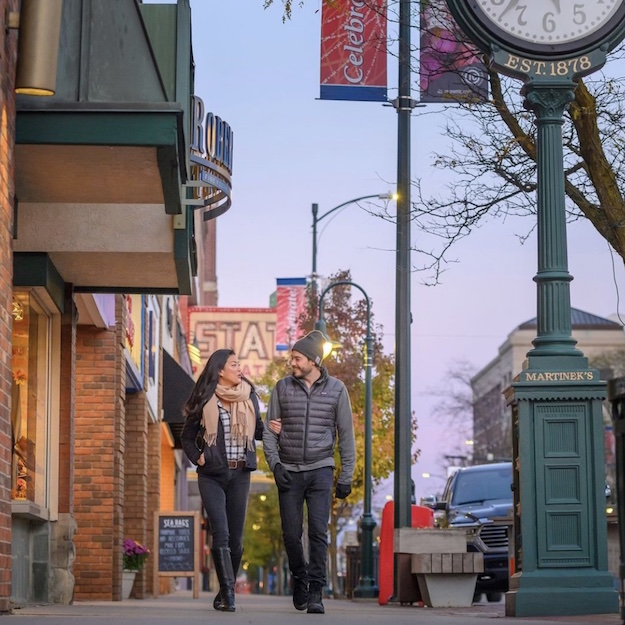 Courtesy of @traversecitytourism
Explore the vibrant shops of downtown Traverse City during your Michigan honeymoon.
Traverse City, Michigan




This four-season playground in Northern Michigan is a haven for honeymooners.
Traverse City is a year-round destination where honeymooners can enjoy peaceful swims in the summer and the midwest's best skiing in the winter. Once voted the most beautiful place in America, the Sleeping Bear Dunes National Lakeshore is a Traverse City treasure and a must-visit during your honeymoon. After exploring the dunes, delicious bites, brews, and more await back in town.
Book your Traverse City honeymoon stay at Chateau Chantal. This unique property just 12-miles north of Traverse City combines vineyard and winery with bed-and-breakfast accommodations in a laid-back setting among private beaches, serene hiking trails, and quiet country roads.
Courtesy of @courtneysinclairphotography
Romance swirls to new heights during foliage season in Brown County.
Brown County, Indiana




A honeymoon escape comes naturally in the Art Colony of the Midwest.
The natural beauty of Brown County has been captivating romantics for more than a century. This backcountry destination just an hour outside of Indianapolis is refreshing all on its own, framed by a massive state park and surrounded by dense forests. Add to that a dash of legendary dining, quirky shops, and unique lodging, and you'll find an idyllic midwest honeymoon destination.
Book your Brown County honeymoon stay at the Robinwood Inn. Just one mile from the quaint village of Nashville and even closer to Indiana's largest protected natural paradise, the inn is a nature lover's dream come true. Robinwood's mindfully rustic cottages and cabins perfectly blend into their natural environment, and fittingly all offer outdoor hot tubs to soak in the setting.
Courtesy of @grandhotelweddings
Mackinac Island is filled with majestic backdrops perfect for a memorable honeymoon celebration.
Mackinac Island, Michigan




A timeless honeymoon destination for timeless American pleasures.
The car-free Mackinac Island has been a honeymoon favorite and prized summer resort destination for centuries. The jewel of Michigan's Great Lakes is full of beautiful vistas, glamorous shopping, romantic carriage rides, and a vibrant outdoor nightlife scene. Leisurely bicycle routes and world-famous fudge shops dot the island, and historical reenactments bring Mackinac's old-world charm to life. Altogether, the island enjoys its spot as one of the midwest's most-frequented honeymoon destinations.
Book your Mackinac Island honeymoon at the Grand Hotel. The belle of the island's ball, the Grand Hotel is a classic and regal American resort with the welcome comforts of a modern all-inclusive accommodation. Touted as the world's largest summer hotel, the Grand even joined our rankings as one of the 10 best all-inclusive honeymoon resorts in the US.

In case you missed it:
The 10 Best Honeymoon Destinations in the U.S. South