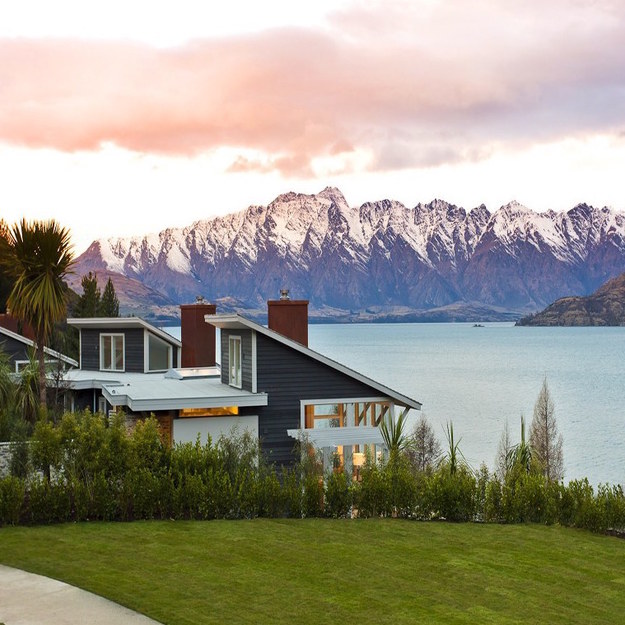 Courtesy of Matakauri Lodge
Picking the right honeymoon destination comes down to a multitude of factors.
First, the time of year and season (if you're traveling during winter, for example, Europe might not be your best bet). Then, you have to consider the amount of time you have and the budget (you can't do a proper tour of Southeast Asia with just a week of vacation and a $2,000 budget). So often, couples get pigeonholed into honeymoon locales based on recommendations from friends and family or stuck on a place they've always dreamed of visiting.
But when you think outside the box -- to places that are less-traveled or the might not seem so sexy at first -- it's easy to find better value and just as memorable experiences. Here, a list of oft-overlooked places that are no less honeymoon-worthy.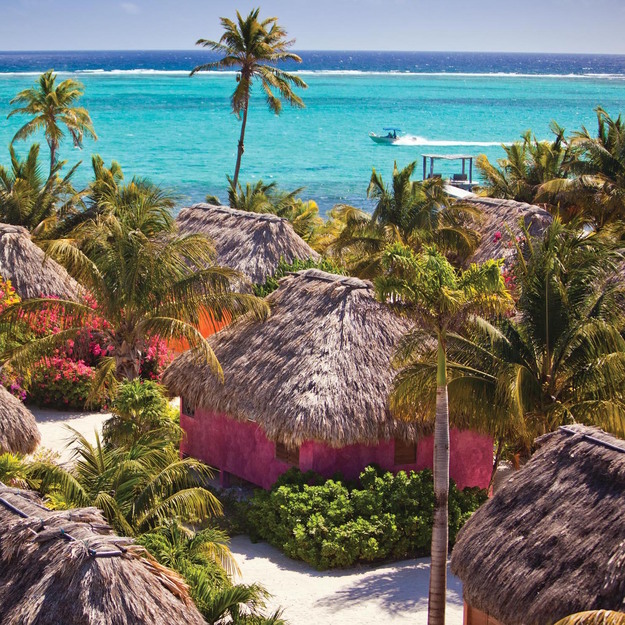 Belize
It may be a tiny Central American country, but Belize packs in every kind of honeymoon experience imaginable. The inland jungles of the Cayo District are filled with broadleaf canopies and are home to all kinds of exotic birds -- and even jaguars. There, you can hike remote wilderness and explore ancient Mayan ruins and even extensive cave systems.
In coastal areas like Ambergris Caye and the Placencia Peninsula you'll find gorgeous white-sand beaches fronting the Belize Barrier Reef, the largest barrier reef in the northern hemisphere (second only to Australia's Great Barrier Reef). This aquatic paradise is a diver's dream: pristine reefs are teeming with fish and colorful corals, and there are world-class dive sites like the Blue Hole.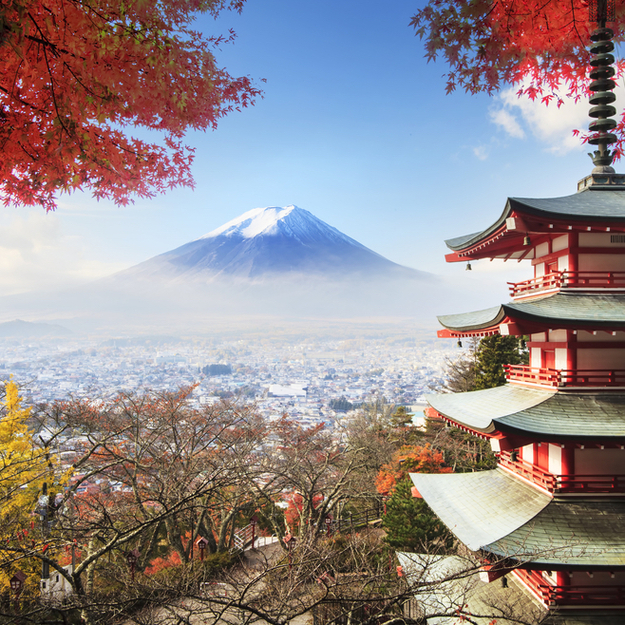 Japan
So many honeymooners head straight for Southeast Asia that they unintentionally gloss over this incredibly diverse island nation. Everywhere you go is a feast for the senses. The colorful capital of Tokyo, with its bright lights and bustling streets, offers an immediate cultural immersion and buzzy way to kickstart your post-nuptial journey (and gain back those wedding-diet lbs eating your way through the city's best ramen joints).
Kyoto, meanwhile, with its cherry blossom trees, classical Buddhist temples, perfectly manicured gardens, grand imperial palaces, and traditional wooden houses, is like stepping back in time -- with gorgeous Mount Fuji as a backdrop.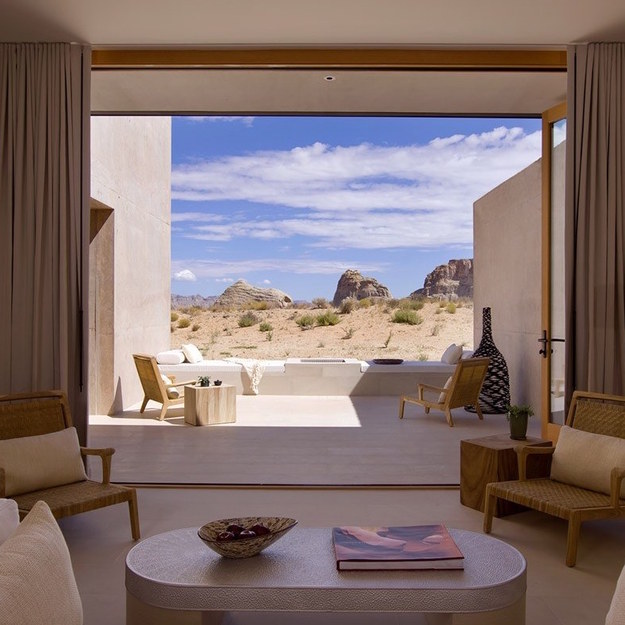 Courtesy of Aman Resorts
The American Southwest
The Grand Canyon, Arches National Park, Carlsbad Caverns National Park -- the American Southwest is filled with natural wonders ready-made for an Insta-worthy honeymoon. The arid landscapes and picturesque canyons are juxtaposed by a vibrant mix of cultures (anglo-American, hispanic, American Indian).
Whether you choose to explore the arts scene in Scottsdale, hang in laid-back Taos, New Mexico, or retreat to a desert destination-hotel, like Amangiri, the desert heat sets the tone for a hot hot honeymoon.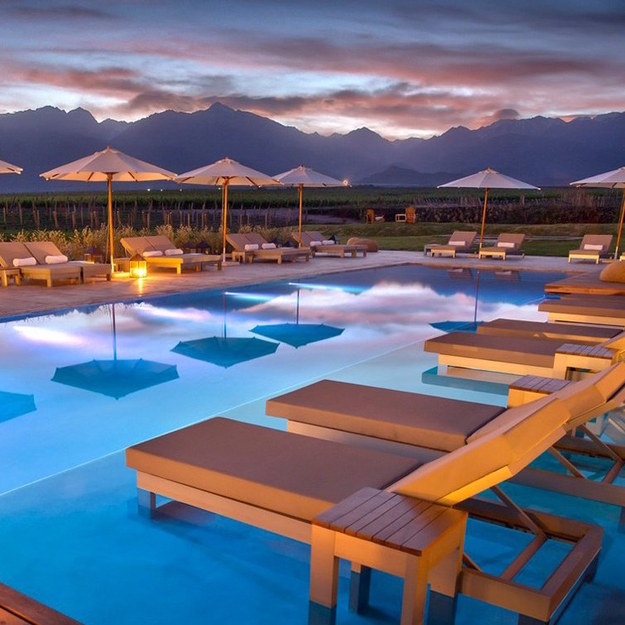 Courtesy of The Vines of Mendoza
Argentina
Argentina's Uco Valley is one of those rare places that is able to produce quality wines at high altitudes, making it a world-famous region for Malbecs and other red wines. It's also totally remote and relaxing.
To taste the terroir, post up at The Vines of Mendoza, a 22-villa resort in the foothills of the Andes. It's set on a 1,500 acre working vineyard, with spa-style bathrooms, en-suite fire pits, and an on-site restaurant imagined by Francis Mallmann. The Argentine super-chef applies his open-flame cooking techniques to regional dishes that showcase Argentina's famous beef, like four-hours roasted lamb with Anna potatoes and watercress salad.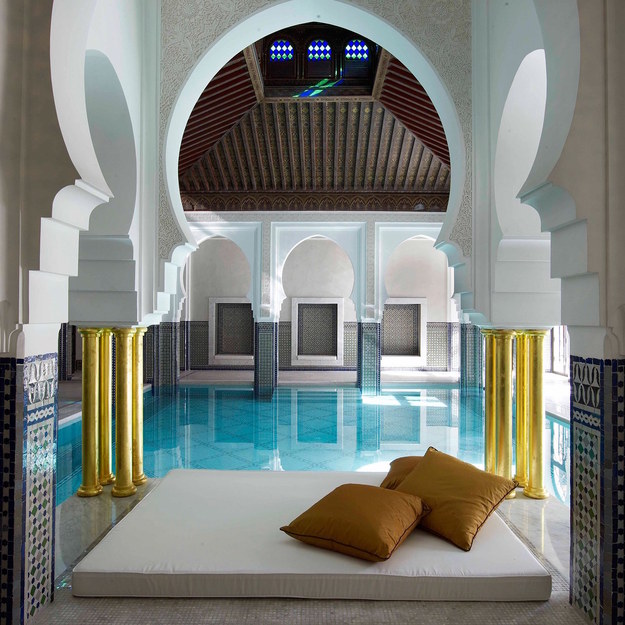 Courtesy of La Mamounia
Morocco
Nowhere can you experience the beauty of North Africa quite like Morocco. Most couples choose to start their journey in Marrakech, which is filled with vibrant markets, new cultural hot spots (like the Yves Saint Laurent Museum), and grand resorts like La Mamounia.
After a few days, retreat to the High Atlas Mountains at Kasbah Tamadot, go glamping in a Berber tent at Scarabeo Camp (where you can ride 4x4s through Sahara Desert), or explore Fez at the Hotel Sahrai, which has the world's only Givenchy Spa.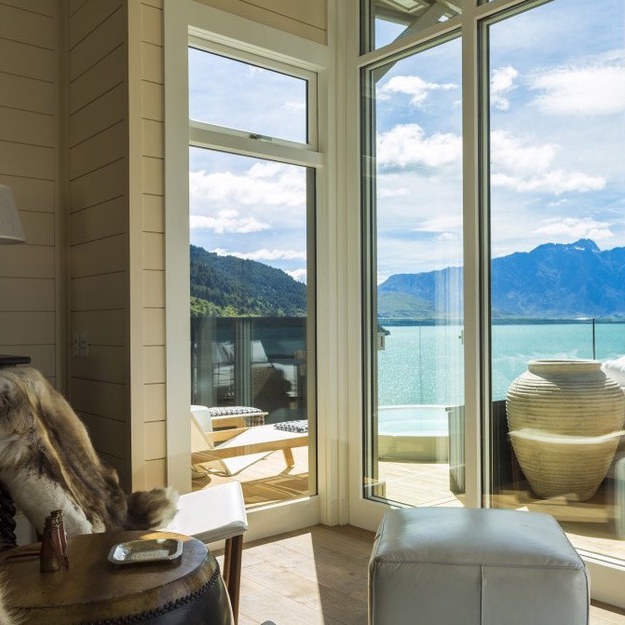 Courtesy of Matakauri Lodge
New Zealand
Honeymooners en route to the South Pacific often choose Australia instead of its dual-island sister country, New Zealand. But adventure-seekers will find no shortage of activities, whether you're looking to do a jetboat safari on the Dart River, hike alongside the flowing ice rivers of Franz Josef Glacier, hit the coastal links of North Island, or even hang on the beaches of Montauk-like Waiheke Island. You'll also find no shortage of top-notch hotels, such as Matakauri Lodge, Kauri Cliffs, and Cape Kidnappers.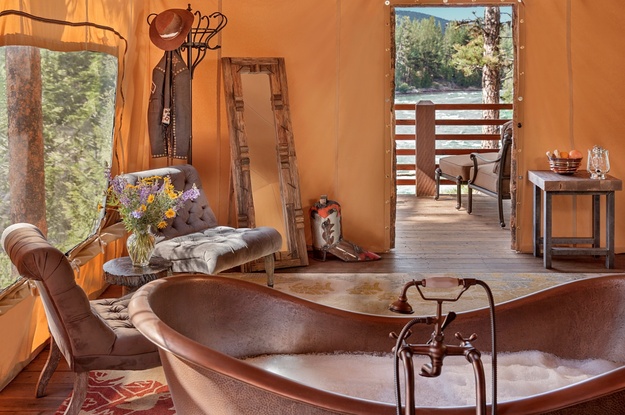 Courtesy of the Resort at Paws Up
Montana
You don't have to be an outdoorsy couple to escape among the wilderness of the American West. In fact, there's no better time than the honeymoon: A Montana dude ranch promises outdoor adventures and a slower pace of life (a much-needed antidote to months of pre-wedding stress).
At a luxe outfitter like the Resort at Paws Up, couples have their pick of cowboy-style adventures (horseback riding, fly fishing, hiking, cattle herding) and modern-day, heart-pumping activities (canyoneering, mountain biking, go-karting, aerial ropes courses). You'll also be spoiled in the accommodations: There are both traditional log-cabin rooms and glamorous, safari-style glamping tents -- even the strongest city-dweller can appreciate the Insta-potential of that!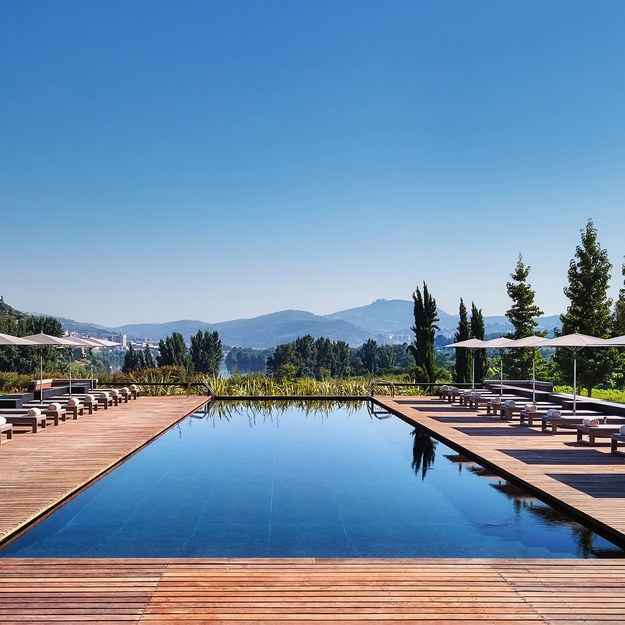 Courtesy of Six Senses Duoro Valley
Portugal
From the colorful stone-and-tile architecture of Lisbon to the towering coastlines of Lagos and the super trendy Azores islands, Portugal is brimming with romantic pockets. Oeneophiles should head for Northern Portugal; the region is famous for its Port wines, but in recent years its light clarets and rich, Burgundy-esque reds have received great recognition.
At the Six Senses Douro Valley, couples can stay in a 19th-century terracotta-colored quinta overlooking the snaking Duoro River. The place is equal parts wellness retreat and wine resort -- pair a forest circuit training class and hot-stone massages with nightly tastings and lessons on local vintages in the wine library.

In case you missed it:
The 7 Sexiest Caribbean Beaches