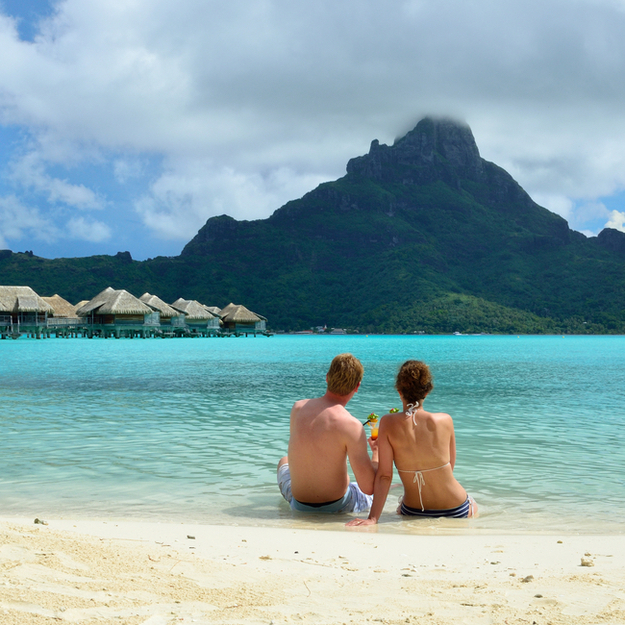 As you've probably figured out by now, the honeymoon is a BFD.
Not only is it the perfect way to unwind after a crazy few months (and an action-packed wedding weekend!), but it's also a once-in-a-lifetime opportunity to experience that place you've always dreamed of visiting.
Where you go will depend on a few factors: how much time you have, what your budget is, the kind of trip you want (adventure, beach, city), and how far you can handle traveling. As you prioritize these elements, you'll be able to narrow the field. For example, you can't travel to Bora Bora if you only have a week off from work and a $3,000 budget; that time and money will, however, go far in places like the Caribbean and Mexico.
As you plan your dream trip, it pays to keep a critical eye: Are you packing so much into the itinerary that you won't have time to relax? Did you maximize flight routes to cut down on wasted travel time? Have you picked the right place during the right season to score the best rates?
Take a look at the tips below, all of which will ensure you've optimized time and money for your dream honeymoon.
Do your research
Whether you've known for years that you'd honeymoon in Napa Valley or you're googling "overwater bungalows" and working backwards to the South Pacific, it's incredibly important to read up on your options. Understanding where you can go, based on the experience you're after, plus the market of your chosen locale will help you suss out whether you're getting the best rate for that hotel, tour operator, or transportation.
You should also check the value of your credit card or loyalty program rewards points -- now is the time to cash in. See how far your points will get you, be it a one-way airline ticket or a hotel upgrade to a nicer room category.
Go off-peak
It's no secret that honeymooning during high season will be the most expensive time to travel. Sometimes, you might not have a choice (he can only take off work during summer and you're dying to visit Paris), but if you have flexibility, capitalize on it.
Travel during shoulder season (e.g. early spring or late fall in Europe and the Caribbean) or allow some wiggle room in your dates to take advantage of cheaper midweek rates. For example, if you stay at resorts during the week and in cities on weekends, you'll follow the opposite pattern of most travelers and score cheaper rates as a result.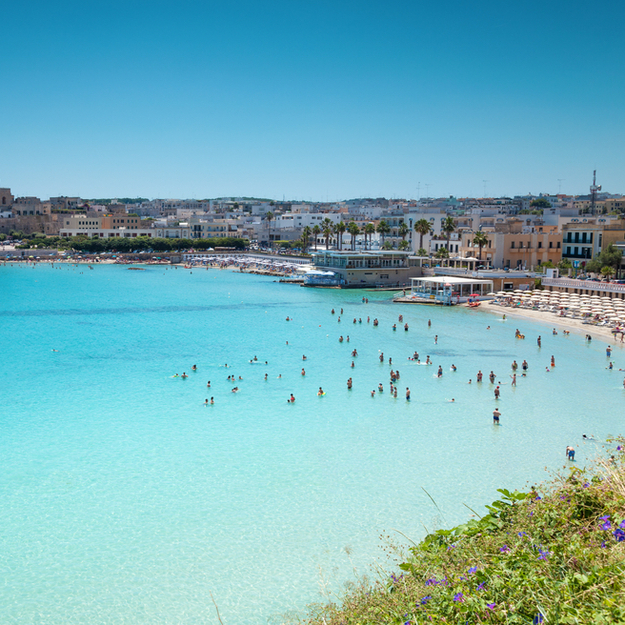 Get off the beaten path
True, it may be your lifelong mission to honeymoon on the Amalfi Coast, but with a glitzy destination comes five-star prices. If your budget is tight, it may be hard to get all (or even half) of what you want, since you'll be paying up for food and drinks, because that's what the market will bear.
But don't lose hope: The solution is to choose a more affordable under-the-radar destination. For example, Puglia, Italy (the heel of the boot), offers less crowded but no less gorgeous beaches, and reasonable rates at cute farm-style hotels.
Limit the number of stops
A multi-stop itinerary is amazing for seeing as many places as you can in one trip. But all those stops include added costs like checked bag fees, airport transfer charges, and porter tips. Reducing the number of destinations will minimize incidentals, so make a must-do list and prioritize the top two. You can always return to check off the rest of the list.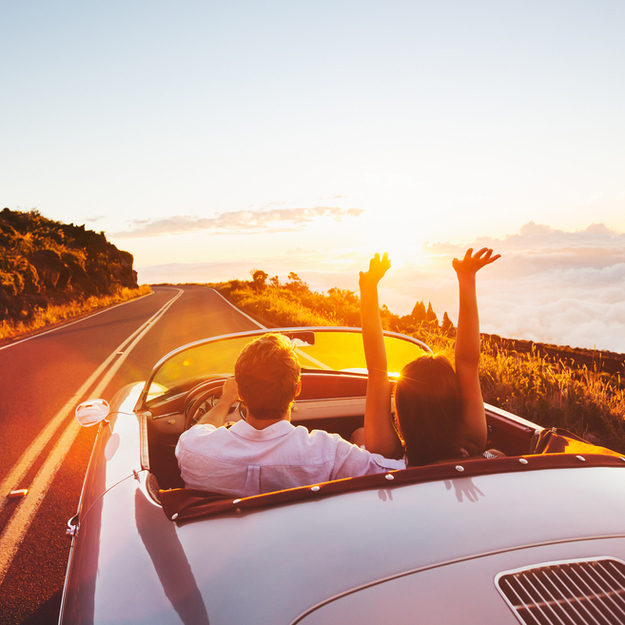 Consider driving
If you're honeymooning somewhere remote, you'll be tempted to fly into the closest airport to get there faster. But flights into regional airports are often more costly than larger hubs. Compare prices on flights into all surrounding airports. For example, a honeymoon in Santa Barbara can be more expensive if you fly into the local airport than if you drive two hours from LAX -- not to mention it adds a fun road trip to your itinerary.
Use a travel agent
Travel agents get a bad rap among millennials, many of whom prefer to book directly through a hotel or via an "online travel agency (OTA)" like Orbitz or Booking.com. But avoid the generational tendency to eschew human interaction and get yourself a trusted advisor.
Reputable folks are often part of a network like Virtuoso, which allows them to score you extra perks like early check-in, room upgrades, and spa treatments. Not to mention they have on-the-ground knowledge to get you the best tours and transportation and they're on-call, should anything go wrong during the trip.
Buy insurance
This isn't exactly a way to save, since honeymoon insurance is technically an added expense, but trust -- you'll save big in the end when you cover your investment. That's right, a honeymoon is an investment, and just like a home or a car, it needs to be protected. Too often, couples neglect to insure their trip, and bam! a hurricane or natural disaster hits and they can't get a refund from the hotel or airline. Coverage varies, but plans typically protect against cancellations, weather delays, natural disasters, and other unforeseeable circumstances, such as injury or death.
If you're traveling somewhere far-flung, consider a plan that also covers medical expenses resulting from injuries or illness while on the trip. Before purchasing, check your credit card policy, which sometimes covers rental car accidents and lost or damaged luggage. Then, use a site like TravelInsurance.com, which allows you to compare and buy travel insurance online from top-rated providers.

In case you missed it:
The Top 10 Hotel Amenities to Add to Your Honeymoon Registry