Choosing the perfect honeymoon spot can be one of the toughest decisions a couple has to make during the wedding process.
From "must-have" amenities to budget limitations, there are a lot of factors that ultimately play into the decision. However, by asking the right questions and conducting some research, you can narrow your search almost instantly.
Below we've listed six questions you should answer before making a final decision. Your answers will help you come away with the ultimate honeymoon locale -- one that will leave you with no regrets and (ultimately) the trip of a lifetime.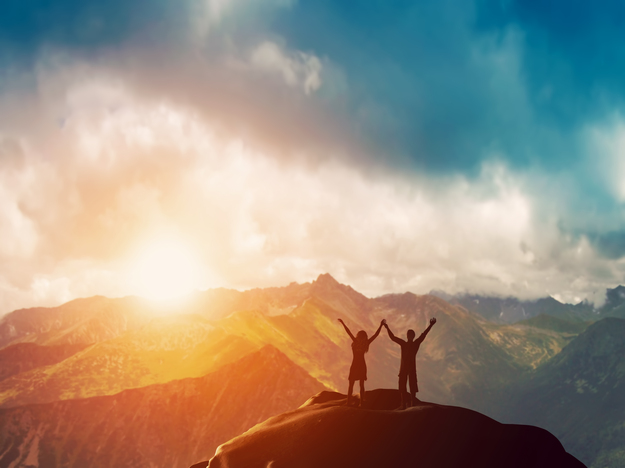 What Can You Afford?
Begin by sitting down together and determining how much you can afford for the trip. Whether it be $2,000 or $12,000, the answer will play a key role as to where you can visit, how long you can stay, and the type of activities you can experience.
Hoping to get the absolute most out of your trip? Set up a honeymoon registry and let your friends and family contribute towards your getaway.
How Long Can You Go For?
If you only have four days, a trip to Australia is unfortunately not in the cards. However, if you've saved up your vacation days and have two or three weeks available, this could be the perfect opportunity to visit a once-in-a-lifetime destination like Bora Bora or Patagonia.
Pressed for time? Consider a mini-moon to a unique regional destination. A long weekend in Jackson Hole, Napa Valley or Florida could do the trick.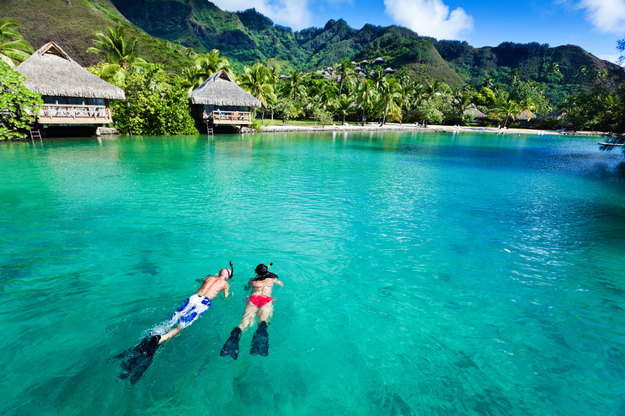 What Will the Theme Be?
Next, it's time to determine exactly what you're looking for in a honeymoon. For instance, is it a week filled with white-sand beaches, poolside cocktails, and swaying palm trees? Or how about a mix of European history and amazing foodie experiences? Popular themes include tropical beaches, mountains, adventure, eco-tourism, history, and food & wine.
What's the Best Season to Go?
Timing can be a critical factor when it comes to narrowing down a honeymoon location. For your proposed dates, will it be in the high season or offseason at your destination? If it's the high season, you'll likely encounter increased crowds and much higher prices.
Thinking about a Caribbean trip? Don't forget about the possibility of major weather disruptions if you're looking to travel during hurricane season. While hurricane season officially runs from June 1 to November 30, the peak season tends to be August, September and October.
Also, find out if the country or city is going through any kind of crisis. For example, recent unrest in Egypt and Turkey may have you looking elsewhere until conditions improve. Be sure to conduct some research to find out these answers and narrow down your choices.
Tip: Save money by vacationing in the shoulder season or offseason period at your destination of choice.
What Kind of Atmosphere Are You Looking For?
The overall ambience of a destination or accommodation is key. Looking to party and relax by the pool? Perhaps an all-inclusive resort centered on unlimited food and drink would suit you best. Hoping to take a scenic road trip through Europe? Romantic B&Bs or historic inns will likely fit the bill. Remember, if your styles are somewhat different, consider a blend of each one.
What Are the Must-Have Amenities?
Finally, it's time to determine the services that are absolutely necessary to you. You can do this by writing out a list of your most important amenities. Next, start searching for hotel options or destinations that include them.
For instance, if it's essential to be directly on a beach, the last thing you want is to book a hotel for a week and then find out it actually isn't on the sand.
A few of the most popular hotel amenities for honeymooners include on-site pools, spa facility, Wi-Fi, free parking or shuttle service, and fitness center.

In case you missed it:
The Top 8 Honeymoon Hotel Openings in 2018