It used to be that couples would host a wedding and then jet off on the honeymoon the following day, a standard routine that required two-plus consecutive weeks off from work. Nowadays, however, as the lines between one's work life and personal life become ever-more blurred--and weddings become more elaborate, multi-day events--it can be challenging for millennial couples to carve out the "standard" amount of time for their honeymoon.
Enter: the mini-moon. Typically a long weekend (up to five days), the mini-moon affords couples much-needed respite after exhaustive wedding festivities--without the stresses of limited PTO. It also gives couples who invested their own funds into their wedding a bit more time to save up for that once-in-a-lifetime getaway. (But be sure to register for your honeymoon, so guests contributions can get you to your dream vacation faster!)
A mini-moon may be abbreviated, that doesn't mean it has to be second-rate. Rather, it should be just as romantic as the main event, which you can save for a later date, perhaps six months down the line or the following calendar year (when vacation schedules reset).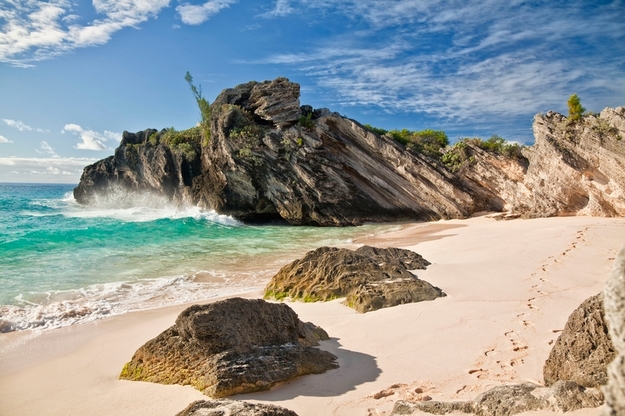 How to pull off a romantic mini-moon? First, focus on a destination that's convenient for your wedding locale. For example, couples who wed in Downtown Los Angeles can hop over to Napa Valley or road-trip along the coast of Big Sur. West Coasters shouldn't choose, say, the Caribbean or Hawaii, both of which require a minimum five-hour flight and time changes. In order to up the romance factor, narrow it down to destinations that require minimal airport time, logistical finagling, or risk of jet lag.
Another important factor is an experience or setting that complements your main event. For example, if you plan on honeymooning on the exotic, jungle-filled island of Bali, consider juxtaposing that trip with a city-centric mini-moon. Cosmopolitan capitals like New York City or New Orleans offer luxe accommodations, chef-driven restaurants, and cultural finds at every turn.
The best part of the mini-moon: It has all the romantic appeal of the "real" honeymoon, with the added bonus that you get to do it twice. While there are no shortage of romantic mini-moon destinations, we've narrowed down our short list to help you find your ideal hotspot. Read on for more.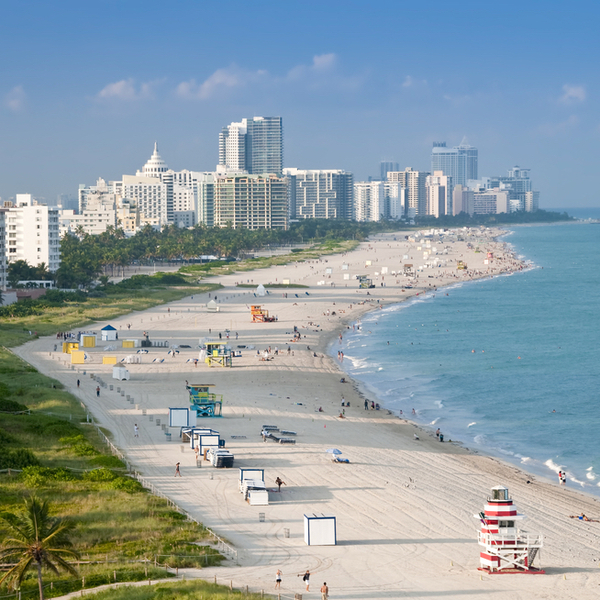 Our Top 5 Mini-Moon Destinations

1. Miami Beach, Florida
Sizzling beaches, tropical climate, Latin flair--Miami Beach has all the makings of a hot hot mini-moon. Post up just north of South Beach at the Faena Hotel, a design-centric beachfront stay. Spend mornings on the sand, afternoons with a shaman at the wellness-oriented spa, and evenings at the Francis Mallmann restaurant, followed by a sultry cabaret show at the on-site theater.
2. Bermuda
For East Coasters, it's an easy two-hour jaunt to this seasonal island off the coast of the Carolinas. (The short flight takes less time than the drive from New York City to the Hamptons.) Take your pick between the Hamilton Princess & Beach Club, a millennial-pink mainstay just steps from the restaurants, bars, and shops of Front Street, or the super-luxe Rosewood Bermuda, set in the secluded residential community of Tucker's Point. No matter where you stay, make a reservation at Blu Bar & Grill, a scenic bayside restaurant serving freshly caught seafood.
3. St. Barts
There's no more sizzling Caribbean isle than the French overseas territory of St. Barts. Five-star honeymoon hotels are everywhere you turn, from Hotel Le Toiny to Le Sereno, Eden Rock to Le Barthélemy. Rent a car to beach-hop your way around the island, stopping for sun and sand on local favorite Saline Beach, the super wide Flamands Beach, and glitzy St. Jean Beach (home to daytime party pad Nikki Beach ). Set aside an afternoon for rosé all day at sexy-chic Shellona, located on the rocky sands of Shell Beach.
4. New York City
The city that never sleeps is chockfull of romance, be it the cobblestone streets of the West Village, the charming bistros of Soho, or the ritzy hotels of the Upper East Side. Post up at Midtown's Whitby Hotel, a design-centric stay off Fifth Avenue, or, book a room at downtown's Crosby Street Hotel, where you might find a celeb or two sitting at the namesake lobby bar. If you're after a more nontraditional stay, hop a quick ferry to Governor's Island: Collective Retreats hosts seasonal glamping tents, where you can fall asleep beneath glow of the stars and New York City lights.
5. Los Cabos, Mexico
This desert-beach paradise on Mexico's Baja Peninsula is where romance meets the sea. From boat rides out to the famous El Arco rock formation to day-trips to the quaint fishing village of Todos Santos and sea-to-table meals at Flora Farms, there are plenty of once-in-a-lifetime memories to be made in Los Cabos. Plus, couples have a plethora of new and forthcoming hotels from which to choose: Montage Los Cabos, Zadun, a Ritz Carlton Reserve, Amanvari, and Four Seasons Resort Los Cabos.

In case you missed it:
5 Hot Mini-Moon Destinations: U.S. and Canada
The Best Small Towns in America for a Honeymoon
Editor's Note: Updated copy by Katie James Watkinson, April 2019