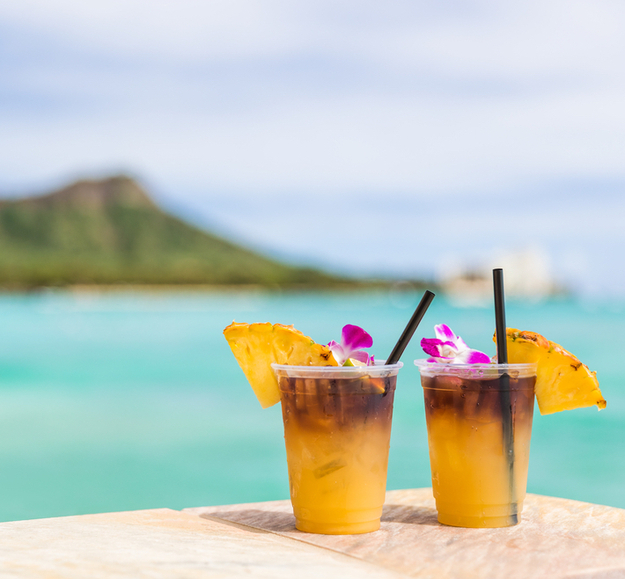 Looking forward to relaxing on your Hawaii honeymoon with a delicious tropical drink in hand?
Whether it be poolside at your resort, while lounging on the beach, or at an oceanfront restaurant or bar, it's no secret that your honeymoon in paradise is the perfect time to indulge in classic tiki cocktails.
Read on to learn about five classic Hawaiian cocktails along with acclaimed restaurants and bars across Hawaii that serve up some of the world's tastiest drinks -- from famous establishments to hidden gems and everything in between. After registering for your honeymoon, you can add them to your registry with just a few clicks.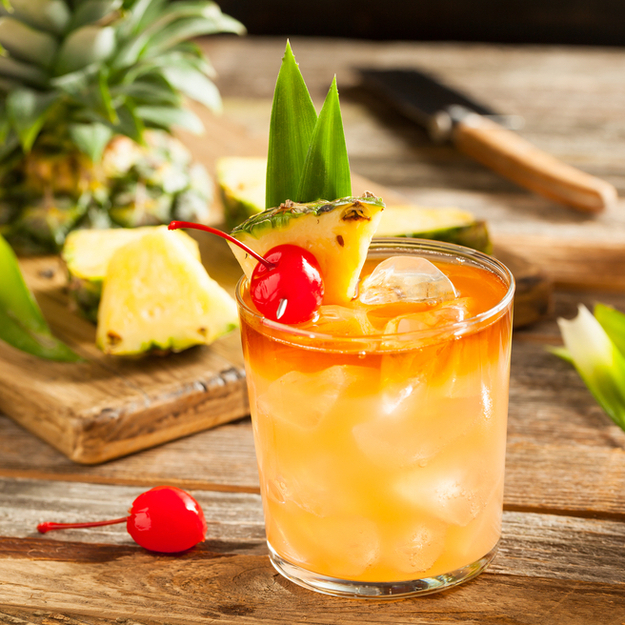 Mai Tai
Created in 1944 by Victor J. Bergeron (better known as Trader Vic), the Mai Tai is easily one of Hawaii's most popular drinks.
This refreshing cocktail has major tropical vibes thanks to its blend of Caribbean rums, orange curacao, real lime juice, almond orgeat syrup, and fresh mint. Honeymooners will find it on just about every cocktail list in the Aloha State, though it's particularly enjoyable sipped poolside or at a beachfront tiki bar.
Check out three more notable spots below to enjoy this iconic drink while on your honeymoon.
Where to Enjoy in Hawaii:
House Without a Key at Halekulani (Waikiki)
Mai Tai Beach Bar at the Royal Hawaiian Resort (Waikiki)
Mama's Fish House (Maui)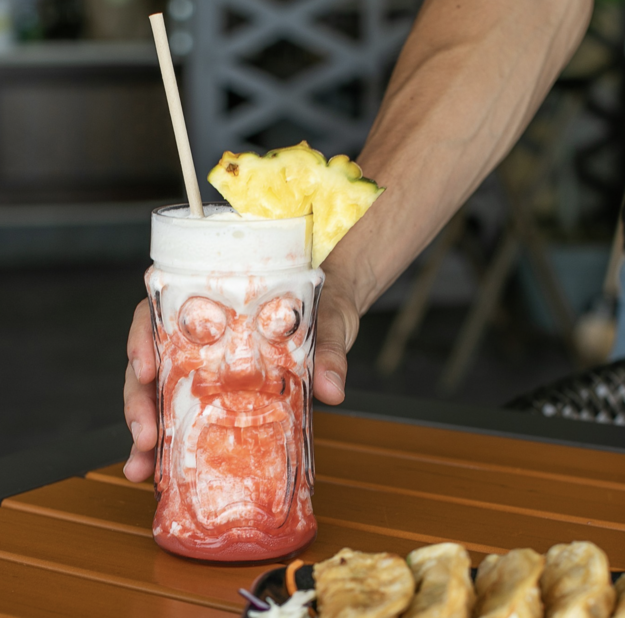 Image courtesy of @lavasonpoipu
Lava Flow
Fans of the Piña Colada will certainly want to sample Hawaii's unique twist on the drink.
The Lava Flow is a blended cocktail featuring rum, pineapple, strawberries, and coconut cream. Created in two parts, the coconut and pineapple mixture gets poured over the strawberry base to make it look like lava flowing (and perfectly fitting for Hawaii).
Where to Enjoy in Hawaii:
Lava's on Poipu Beach (Kauai)
Duke's Maui, Barefoot Bar (Maui)
Edge of Waikiki at Sheraton Waikiki (Oahu)
Lava Lava Beach Club (Big Island)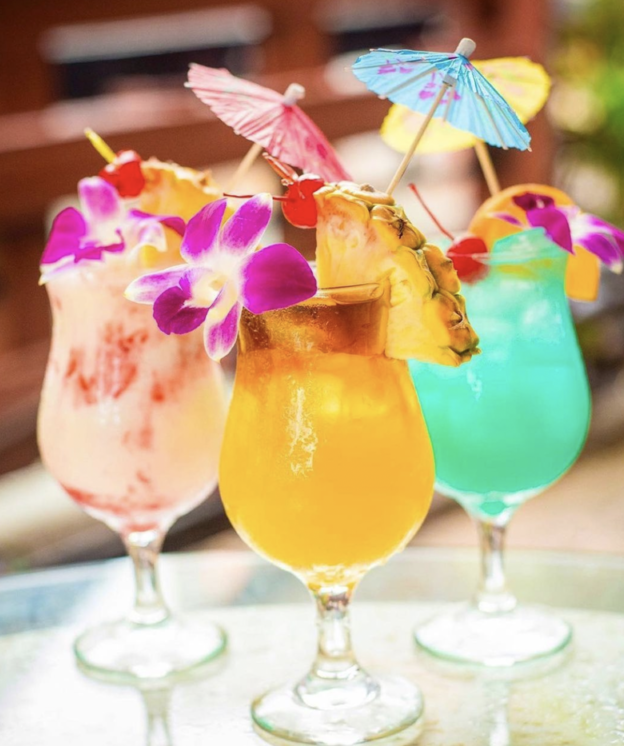 Image courtesy of @hiltonhawaiianvillage
Blue Hawaiian
This variation on the Blue Hawaii drink is a terrific poolside refresher.
The cocktail blends light rum, blue Curaçao, cream of coconut, pineapple juice, and crushed ice to form a perfectly balanced tropical cocktail. It's now a staple on cocktail bar menus across Hawaii and should be at the top of your list when sampling classic drinks while on your honeymoon.
Where to Enjoy in Hawaii:
Lehua Lounge (Maui)
Tropics at Hilton Hawaiian Village (Oahu)
Tiki Iniki (Kauai)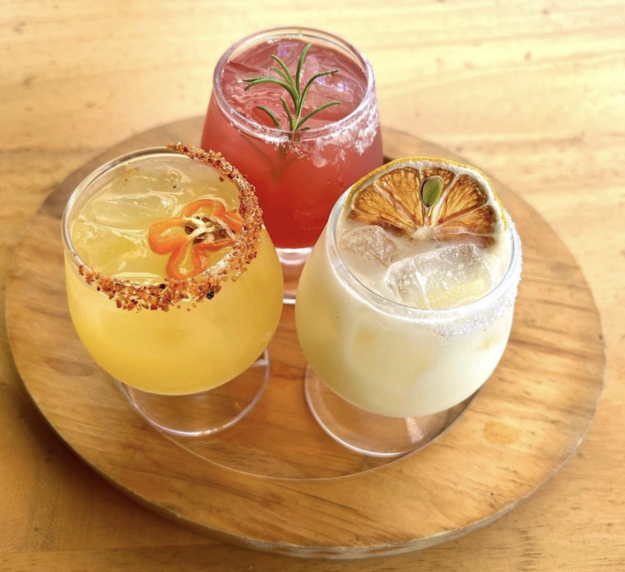 Image courtesy of @margaritashawaii
Hawaiian Margarita
Featuring tequila, Cointreau, pineapple juice, coconut water, and fresh lime juice, the Hawaiian Margarita is a refreshing twist on the classic margarita drink. No matter if enjoyed at a traditional Hawaiian luau, top-notch restaurant, or sitting in a beach chair beneath swaying palm trees, this tropical cocktail is perfect for your relaxing Hawaii honeymoon.
Where to Enjoy in Hawaii:
Margaritas (Oahu)
Kalapaki Joe's, Poipu Beach (Kauai)
Hula Grill Waikiki (Oahu)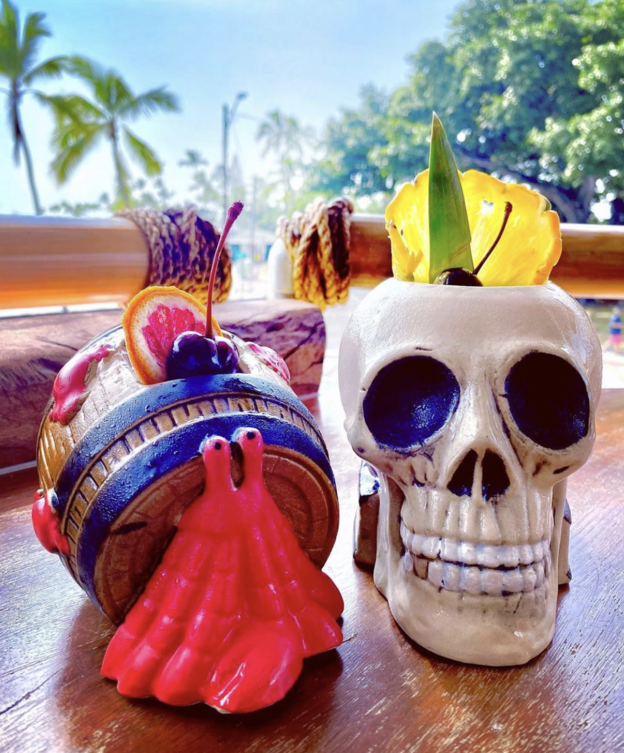 Image courtesy of @cheekytikikona
Tropical Itch
Hawaii cocktail pioneer Harry Yee created this now classic back in the 1950s at the Hilton Hawaiian Gardens resort in Waikiki.
The boozy drink combines bourbon, two types of rum and Curaçao with tropical flavors such as pineapple juice, lemon juice, and passion fruit syrup. The original drink was garnished with a bamboo backscratcher to complete the impressive presentation.
Where to Enjoy in Hawaii:
Hilton Hawaiian Village (Oahu)
Duke's Waikiki (Oahu)
La Mariana Sailing Club (Oahu)

In case you missed it:
The Ultimate Guide to Planning a Hawaiian Honeymoon
The Ultimate Hawaii Honeymoon: Top 30 Things to Do on Your Oahu Getaway