Oahu is one of the few destinations in the world that blends a big city atmosphere along with an exotic and wild landscape. Plus, with a plethora of famous sites like Waikiki Beach, Diamond Head Crater, and Pearl Harbor, among countless others, it's no wonder then that Hawaii's most famous and visited island ranks as one of the world's go-to honeymoon spots.
Thanks to its location in the Pacific Ocean, the island generally enjoys amazing weather and thus is a year-round destination. But keep in mind that depending on your location, the climate and weather can vary drastically. Hawaii is one of the few places in the world that features great diversity in its ecosystems and landscapes -- all within a relatively small area. As you can imagine, this certainly makes for some pretty extraordinary day trips and adventures.
The windward side (north and east) of Oahu typically experiences more rain, wind, and changing weather patterns than the leeward side (south and west), which is generally hot and dry for most of the year. Though, expect high temperatures year-round to range from the mid-to-upper 70s to the mid-80s in the lowlands and resort areas. Usually, the winter season experiences high temperatures just a few degrees below the normal highs in the summer. If you plan on making any journeys into mountainous terrain, prepare for cooler temperatures, wet weather, and variable conditions.
April-May and September-October are generally the best times to visit with consideration to climate, crowds, and prices. Mid-December to the end of March is considered the high season and rates are generally higher. Also, visitors are likely to find the island busiest when schools are out of session (think holidays, spring break, and summer).
What to Do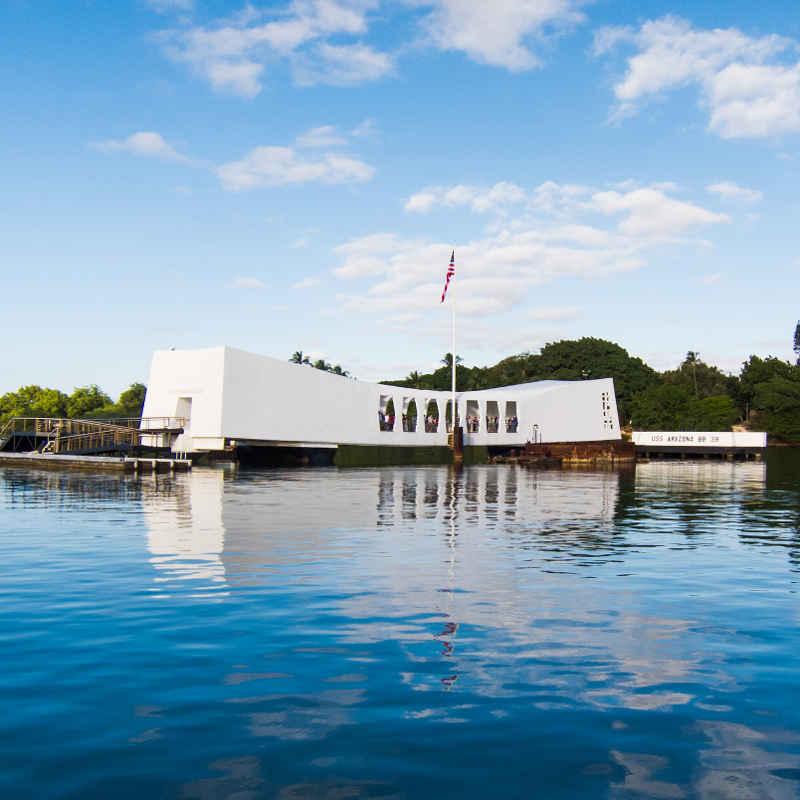 Sunset Cocktails — Especially with unforgettable venues like Halekulani's House Without a Key. Grab a table under the giant Kiawe tree, order two signature Mai Tais, and enjoy traditional Hawaiian music and dancing as the sun dips below the horizon. Truly an ultimate Oahu experience.

Honolulu's Attractions — There's plenty to see and do in and around downtown Honolulu. Chinatown stands out with its bustling markets and jazz clubs. New boutiques like Kealopiko are popping up left and right. All the while, frequent farmers markets showcase the island's diverse and delicious agricultural offerings.

Don't forget about visiting the island's many historic sites, too. For instance, there's the Pearl Harbor sites honoring the 1941 attack, plus many more incredible museums and buildings like Iolani Palace and Byodo-In Temple.

Beaches and Water Pursuits — There's no other stretch of beachfront in America quite like Waikiki. Soak in views of the glimmering Pacific Ocean, famous Diamond Head crater, breezy palm trees, and inviting grounds of towering luxury hotels. Whether swimming, sailing, snorkeling, or via kayak, catamaran, or outrigger canoe, there's also a lot to explore once you leave dry land. The view of Honolulu and the Waikiki skyline from the water will remain etched in your mind.

Shave Ice and Local Dining Institutions — It's always a thrill to head off the beaten tourist path and pursue out-of-this-world foodie spots like Giovanni's Shrimp Truck and Leonard's Bakery (the malasadas are heavenly). As for shave ice, this refreshing treat is a must for any visitor to Hawaii. Up on the North Shore, Matsumoto's is arguably the most famous, while Waiola Store is a best bet when in Honolulu.

The North Shore — With the laid-back vibe, gorgeous terrain, legendary beaches, and monster waves during the winter months, it's hard to ever leave this part of paradise. Make the most of it by renting a car and exploring the local parks, beaches, towns, and stores. Whether you want to shop in the small villages, go hiking in Waimea Valley, tour a sugar cane or pineapple facility, or just grab some famous shaved ice, the North Shore certainly has you covered.
Where to Stay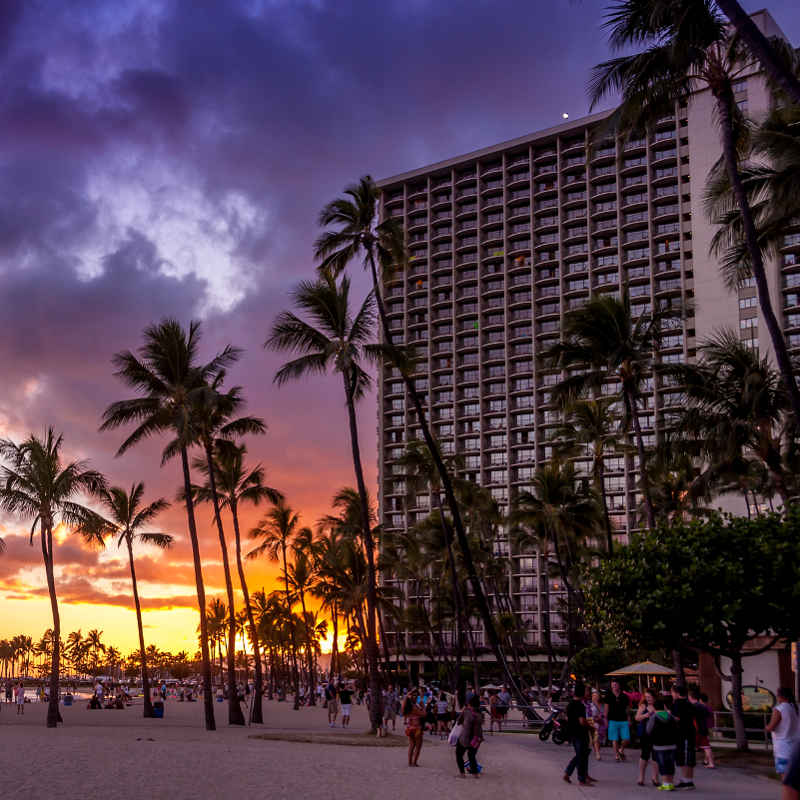 Where to Eat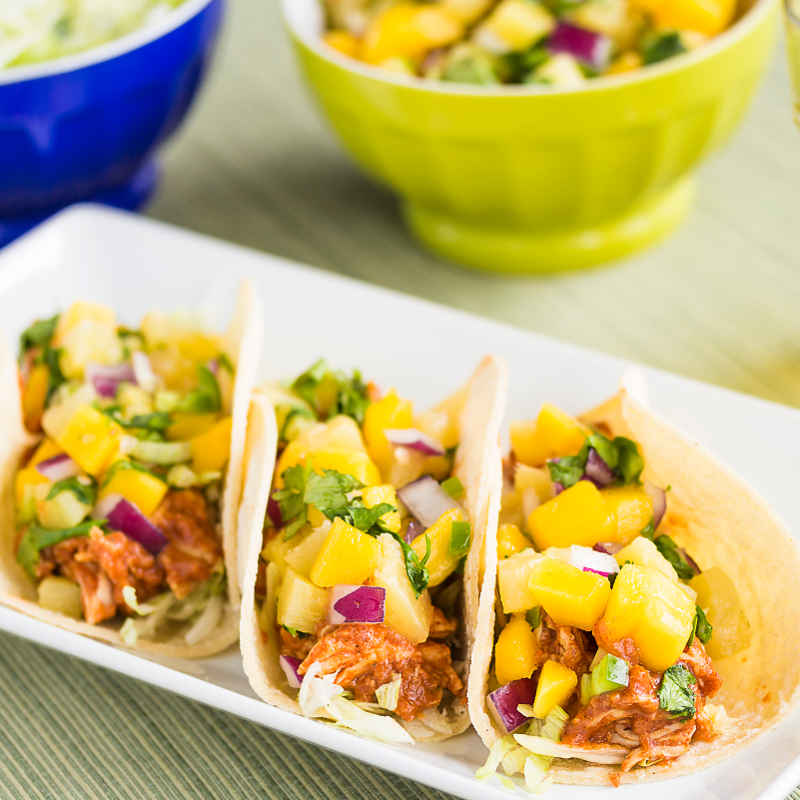 Getting There
Honolulu International Airport (HNL) is Oahu's main airport and by far the most visited airport in Hawaii. The facility is located about six miles northwest of Honolulu's central business district. HNL is accessible via car, bus, taxi, and shuttle.