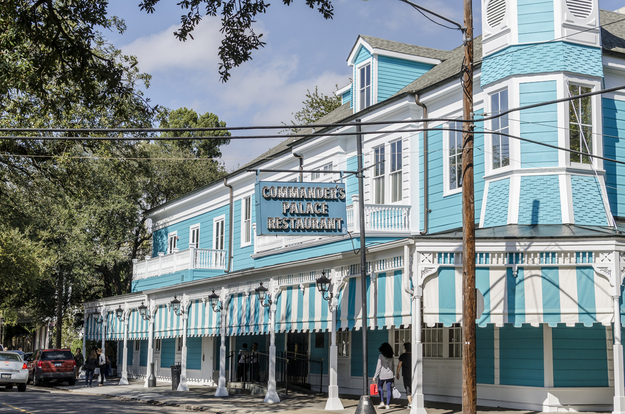 From award-winning restaurants dating back to the 1800s to romantic dining establishments featuring creative takes on classic Louisiana cuisine, the city of New Orleans stands out with an impressive list of restaurants that are perfect for a special occasion.
Heading to the "Big Easy" for your once-in-a-lifetime vacation? These acclaimed restaurants rank as our top choices for a honeymoon trip to New Orleans.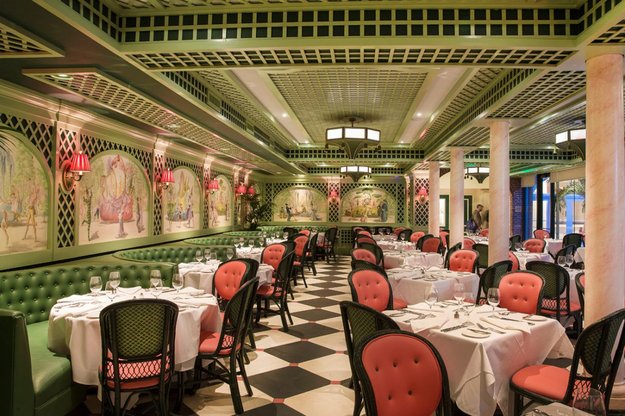 Courtesy of Brennan's
Brennan's
Brennan's has been regarded as one of the city's iconic dining spots since 1942 and it's easy to see why. Not only is it the birthplace of the Bananas Foster dessert, but it's home to classic Creole cuisine, a glamorous indoor setting, and a super romantic courtyard (if you'd prefer to dine outdoors).
Notable menu items include seafood gumbo, lobster Creole, and cane syrup-braised beef cheeks. No wonder why Conde Naste Traveler named Brennan's one of the best restaurants in the world.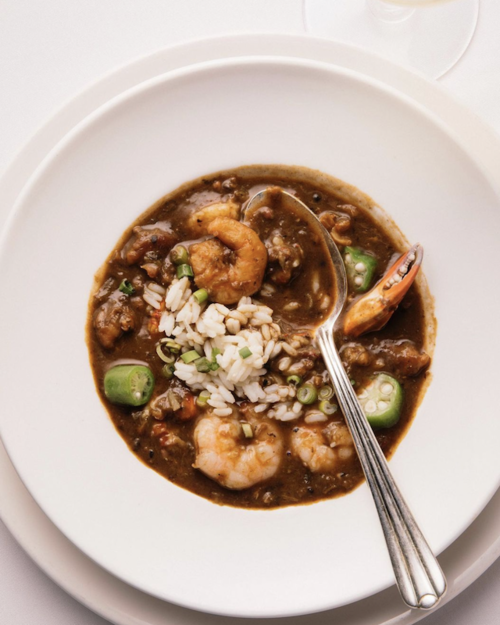 Courtesy of @arnaudsnola
Arnaud's
Enjoy classic Creole cuisine in the heart of the French Quarter. This classic restaurant has been serving patrons since 1918 and the food, drinks and overall ambiance all add up to a one-of-a-kind meal.
Whether you go for a romantic dinner in the main dining room, cocktails at their award-winning bar French 75, or live jazz in the Jazz Bistro (or perhaps all three), this will certainly be one dining experience you'll be talking about years from now.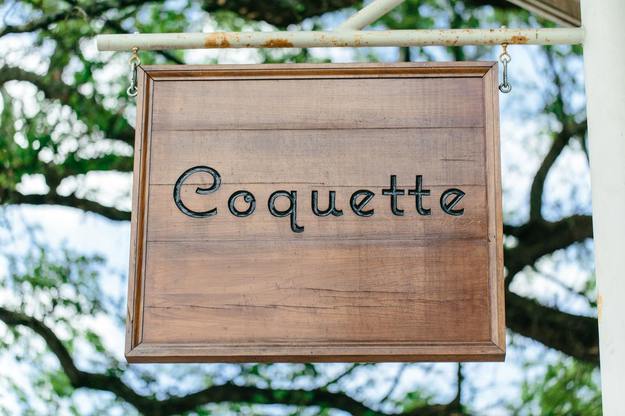 Courtesy of Coquette
Coquette
This Garden District restaurant stands out with its innovative southern cuisine and emphasis on locally sourced ingredients. Chef Michael Stoltzfus hits a home run with mouth-watering selections like smoked beef short rib and gulf seafood stew. Also adding to the experience: A 5-course blind tasting, an excellent wine list, and creative cocktails.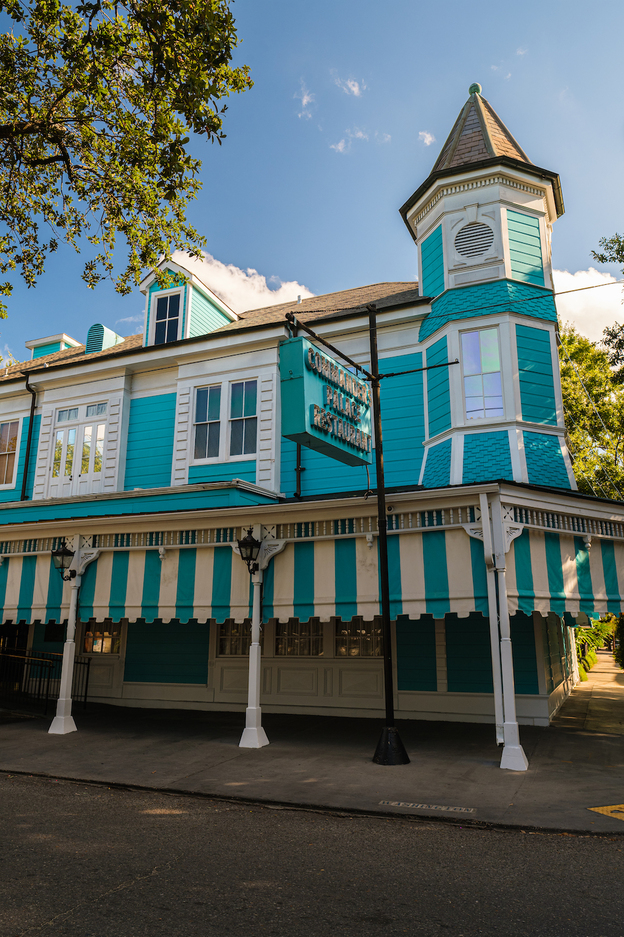 Commander's Palace
Operating since 1893, this legendary New Orleans restaurant offers New Orleans fine dining in a gorgeous Victorian-era building. Expect plenty of delicious Creole dishes and Louisiana cuisine like Commander's Creole gumbo, turtle soup, pecan crusted fish, and bread pudding souffle.
Add that to the top-notch service, options for outdoor courtyard dining, and award-winning wine selections and you've got the perfect spot for a romantic and memorable honeymoon dining experience.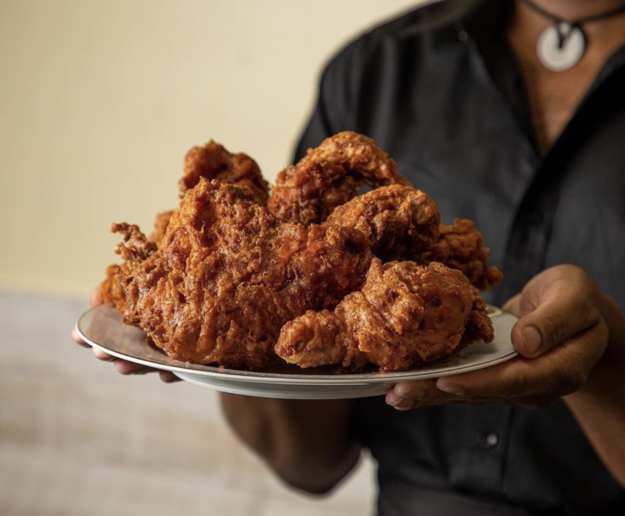 Courtesy of @williemaesnola
Willie Mae's Scotch House
Don't let the lines discourage you, this world-famous restaurant should be at the very top of your honeymoon dining list.
Originally opened in 1957 as a bar, Willie Mae's now serves out-of-this-world southern food in a casual setting. In addition to the famous fried chicken, menu highlights include fried catfish, delicious sides like mac & cheese and fried okra, plus bread pudding made with white chocolate and rum sauce.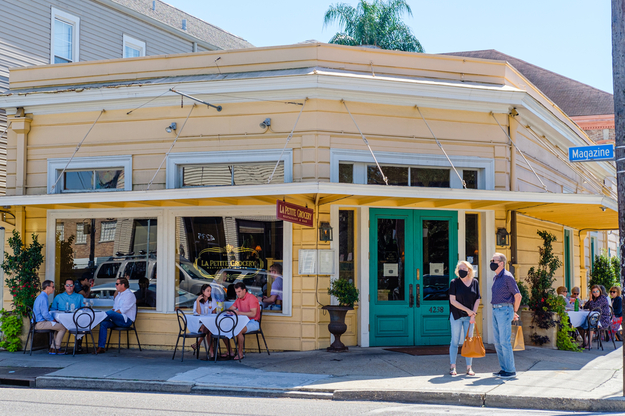 La Petite Grocery
Chef/owner and James Beard award winner Justin Devillier serves up contemporary Louisiana Cuisine inside a historic 19th century building that once housed a grocery store and butcher shop.
Today, notable menu items evoke old New Orleans and include blue crab beignets, ricotta dumplings, and gulf shrimp & grits. The restaurant is conveniently located on historic Magazine Street, known for its six miles of shopping, dining, and art studios.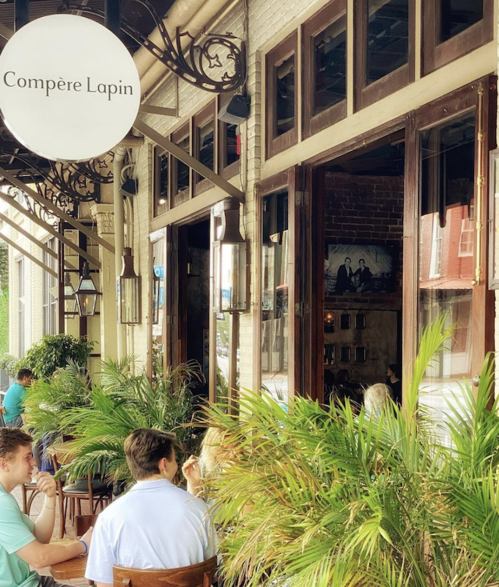 Courtesy of @comperelapin
Compère Lapin
Chef Nina Compton merges Caribbean staples with New Orleans flavors at her debut restaurant in the heart of the Warehouse Arts District.
While the menu changes often, honeymooners can expect creative, sophisticated dishes like blackened pig ears with smoked aioli, pork belly with plantain puree and pickled pepper sauce, and curried goat with sweet potato gnocchi and cashews.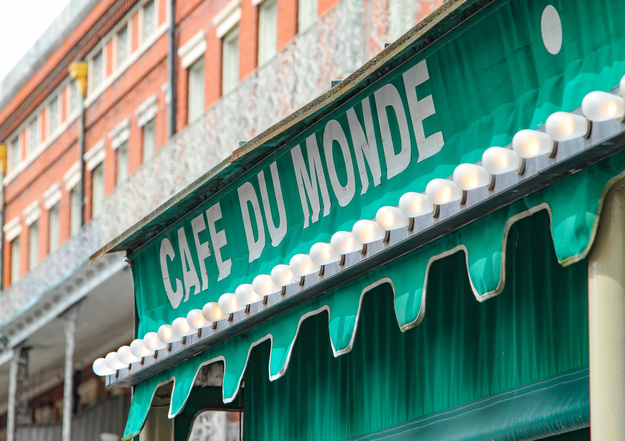 Cafe Du Monde
A New Orleans tradition for locals and visitors alike. The original cafe opened in 1862 in the New Orleans French Market. Today, the restaurant is open 24 hours a day and 7 days a week. While couples will only be able to order one food item (the restaurant's signature beignets, of course), this New Orleans dining institution still ranks as a must-visit dining option.
Be sure to snag a table on the patio. The restaurant's Decatur Street location allows for some excellent people-watching and views of historic Jackson Square.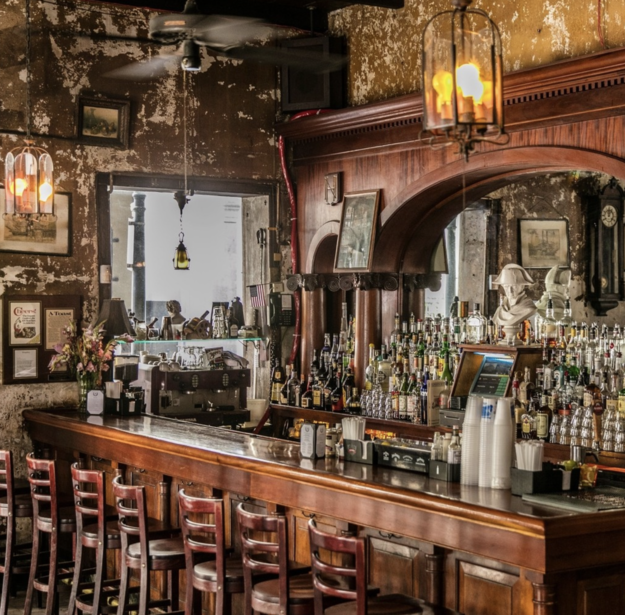 Courtesy of @napoleonhousenola
Napoleon House
Honeymooners can experience the wonderful ambiance of Old World New Orleans with a meal at Napoleon House. The building dates back nearly two centuries and the atmosphere (think historical pictures, uneven floors, and weathered walls) manages to transport patrons back into another era.
Be sure to order two of the restaurant's signature menu items; the Pimm's Cup cocktail (made with gin, lemonade, 7UP, and cucumber) and Muffuletta sandwich featuring cured meats, cheese, and a tangy olive salad dressing.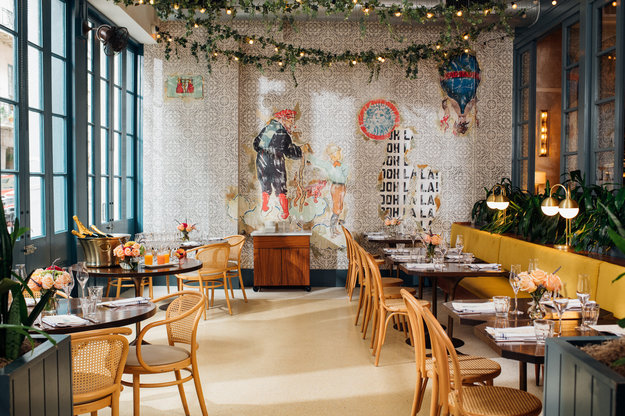 Courtesy of Justine
Justine
Couples will love the warm, lively atmosphere of this upscale brasserie in New Orleans' historic French Quarter. Menu highlights range from onion soup gratinee (featuring caramelized onions, and broiled gruyère), steak frites, and seared scallops with a brown butter citrus vinaigrette The restaurant is also open for brunch Friday through Sunday.

In case you missed it:
Top 20 Best Travel Items to Add to Your Honeymoon Registry