Ready to skip the blender and register for the honeymoon of your dreams?
By incorporating a few key strategies and registry features, couples can create an exciting and unique honeymoon registry page that showcases their personalities and travel plans.
All the while, your registry will really resonate with family and friends and help encourage them to make contributions - ultimately paving the way for the honeymoon you've always dreamed about.
Read on for our top recommendations when it comes to creating a successful honeymoon registry page.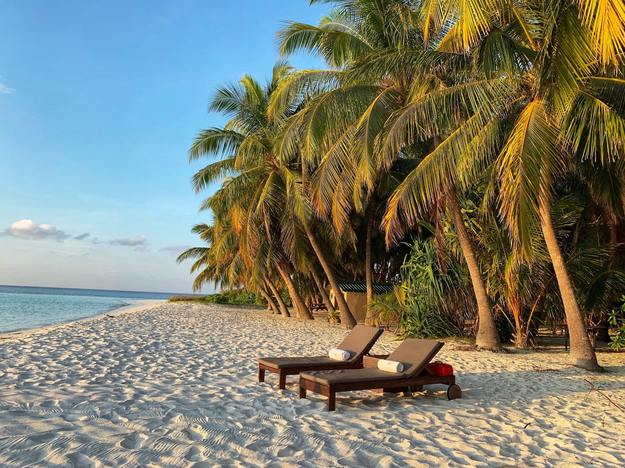 Photo by Upgraded Points on Unsplash
Give Yourself Plenty of Time
Registering for your honeymoon registry should be one of the first things couples should do after getting engaged. As most newlyweds can attest to, the months and weeks leading up to the wedding can be quite hectic. From hiring vendors to sending invitations, there's A LOT to do and organize. If you end up waiting too long, you may not have enough time to put together a creative, custom registry that fully reflects your trip.
By starting your registry well in advance of your getaway, you can ensure it's distinctive and detailed and shared with friends and family, giving them plenty of time to make contributions. Plus, you'll have ample time to make updates along the way until your page looks absolutely perfect.
Customize Your Registry Items
From writing creative descriptions to adding eye-catching images, taking the time to customize your registry items can really go a long way. This will help make the gift giving experience fun for your guests and make them feel as though they are part of the activity or experience.
Know your destination or theme but still unsure of your travel itinerary? Use our Instant Registry feature to add top experiences and items for your destination. Then once your plans become finalized, you can easily update them to better reflect your once-in-a-lifetime trip.
The Traveler's Joy Instant Registry collection features more than 70 pre-made, location and theme-specific registries that have been designed by our editorial team. With just one click you can instantly add the items from an Instant Registry to your very own registry page (think snorkeling excursions in Hawaii and parasailing in Puerto Rico).
Tell Your Story
Your welcome message will be one of the very first things that guests will see on your honeymoon registry page. Take the time to craft a thoughtful welcome message to your guests and let them know why these gifts are important to you as a couple. And don't forget to include photos of you and your fiance (as they will appear at the very top of the page as well).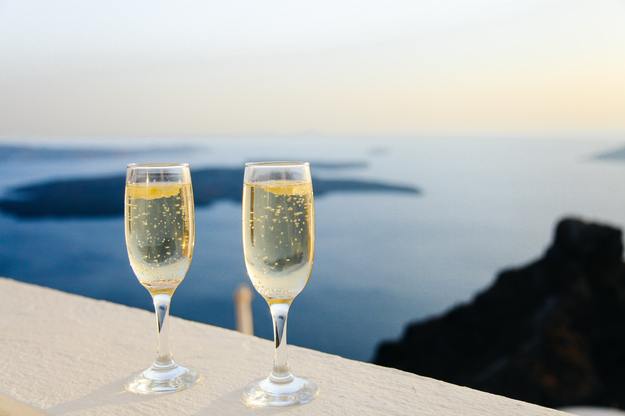 Add Amazing Images
As Instagram has proven in recent years, people love incredible photos. Make your honeymoon registry really stand out by incorporating an assortment of unique pictures. You'll be able to choose from our massive image library (which has hundreds of thousands of photos), add some of your own, or even use pictures from a free stock photo website like Pexels or Unsplash.
Share Your Custom Registry URL
Be sure to link your honeymoon registry to your wedding website or include an insert with your wedding invitations. This will give guests easy access to your honeymoon registry and they can visit whenever it's most convenient for them. Don't forget to share the link with your parents, relatives and close friends so they can help spread the word early as well.
Include a Variety of Prices
By featuring a wide variety of gift prices on your registry, your friends and family will be able to find items that match their budget. For example, try adding items with portions set at $25, $50, $75 and $100. Each gift giver will certainly be able to find items or experiences that work for them.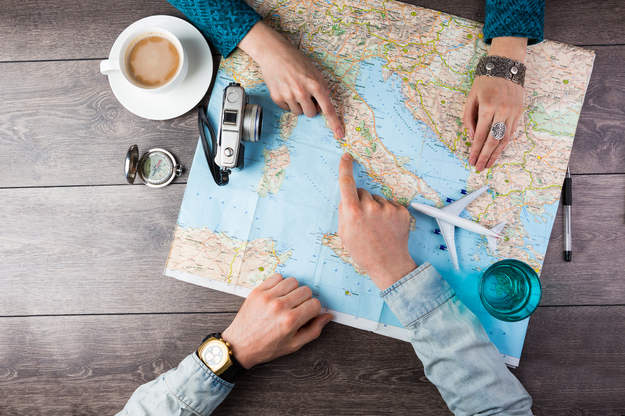 Include Details About Your Trip
If guests are going to contribute towards your honeymoon registry, they will certainly want to know about your trip plans. Traveler's Joy makes this easy with a "Trip Information" section where you can highlight your destination, add details about your plans, and even display a map of your upcoming travels.
The map feature will trace the road ahead, using our locator icon to show every one of your honeymoon stops (which will be especially helpful for couples taking road trips, cruises, and multi-country getaways). This is a wonderful way to help your guests imagine the memories they will be a part of creating.
Feature a "General" Honeymoon Gift Option
The "Gift of Any Amount" feature will allow guests to make a contribution of any amount, if they'd like. This is also helpful to have for any late gift givers who visit your page and find that many items have already been fulfilled. Couples (and guests) will discover this option at the very bottom of their honeymoon registry page.
Consider Adding Some Physical Gifts
This is especially important if you know that you'll have traditional gift givers visiting your page who would be most comfortable gifting physical items. A few ideas to add: Luggage upgrades, a new backpack, sun hats, and travel adapters. Couples will then be able to order these physical gifts or pick them up from a store when it's most convenient.
Redeem Along the Way
If you're really banking on using your honeymoon funds for your trip as soon as possible, don't wait too long to collect your gifts. Remember that bank transfers can take up to 3 or 4 business days to process. Since it's 100% FREE to redeem with Traveler's Joy, couples should consider redeeming a few times throughout the registry process.

For a little more inspiration, check out a few of our favorite registry pages from recent Traveler's Joy couples who put together some amazing honeymoon registries:
Christine & Jake - Europe
Brock & Sam - Seychelles
Alison & Tommy - Peru
Emily & Ralph - USA

In case you missed it:
The Top Honeymoon Hotels with Plunge Pools
The Best Luxury Winter Lodges and Cabins for a Cozy Honeymoon Getaway