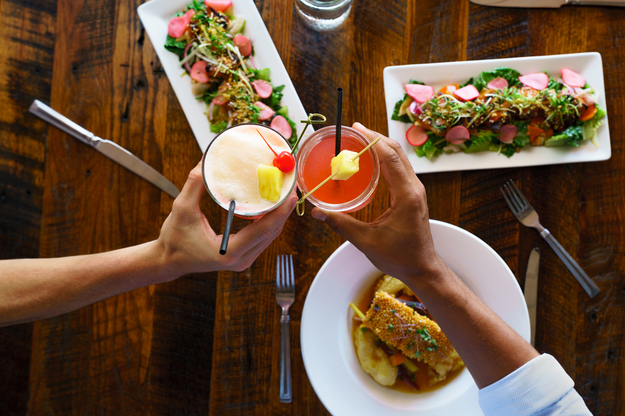 Image Credit: Hawaii Tourism Authority (HTA) / Blake Bronstad
From award-winning farm-to-table dining spots along the coast to casual upcountry favorites serving up hearty meals using local ingredients, the Hawaiian island of Kauai features an impressive list of restaurants that are perfect for a special occasion.
Heading to the Garden Isle for your once-in-a-lifetime vacation? These acclaimed restaurants rank as our favorites for a honeymoon trip to Kauai.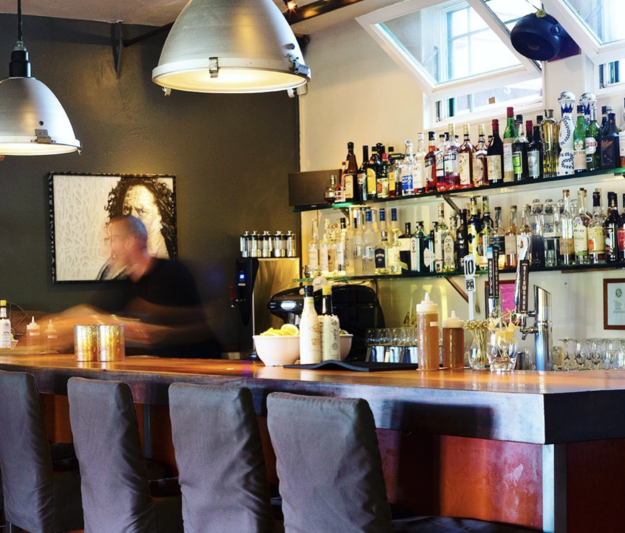 Image courtesy of @baracudahanalei
Bar Acuda, Hanalei
For over 15 years, Bar Acuda has been at the top of Kauai restaurant lists thanks to creative tapas-style dishes featuring fresh, local ingredients from nearby fisherman and organic farmers.
Some of the innovative menu items include everything from Hanalei Bison Ranch bison and pork meatballs to blackened Hawaiian fish with saffron couscous, roasted tomato, olives, pepper and basil aioli. The restaurant also has excellent specialty cocktails and a top-notch wine list with selections that should pair nicely with their latest offerings.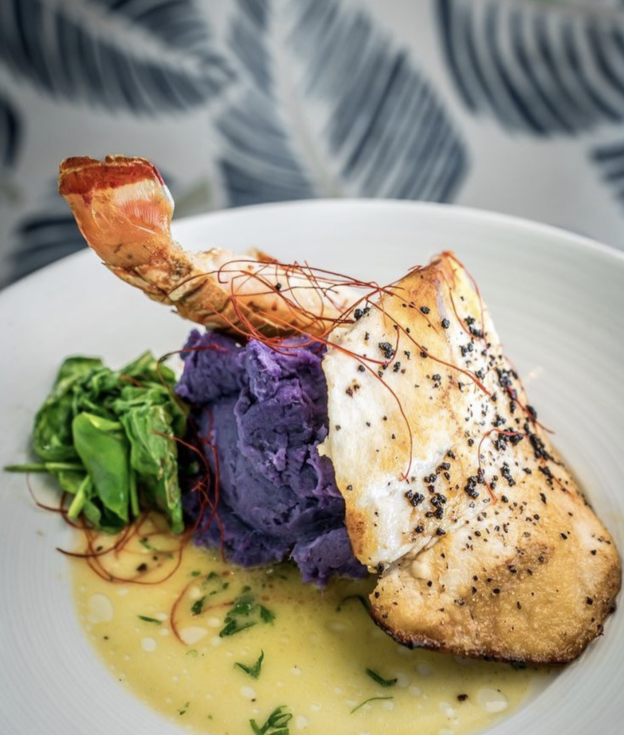 Image courtesy of @thebeachhousekauai
The Beach House Restaurant, Koloa
This award-winning beachfront restaurant features jaw-dropping views of the ocean and front row views of the evening sunset. Meanwhile, the food showcases local purveyors and puts unique twists on island favorites.
Highlights include wasabi-buttered fresh island fish of the day and Omao arugula & goat cheese macadamia salad featuring caramelized macadamia nuts and a mustard-shallot vinaigrette.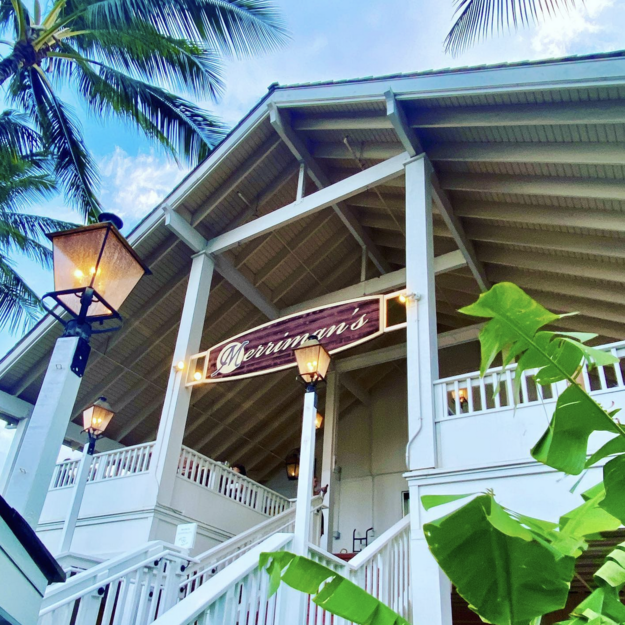 Image courtesy of @merrianskauai
Merriman's, Koloa
For an elegant but casual farm-to-table dining experience, look no further than Merriman's in Poipu. Set on an old Hawaii plantation, chef Peter Merriman serves incredible Hawaii regional cuisine using the freshest local ingredients possible.
The ambiance is perfect for a honeymoon and the views of the lush countryside are spectacular. Menu highlights range from smoked taro hummus to macadamia nut crusted fish with sauteed local vegetables.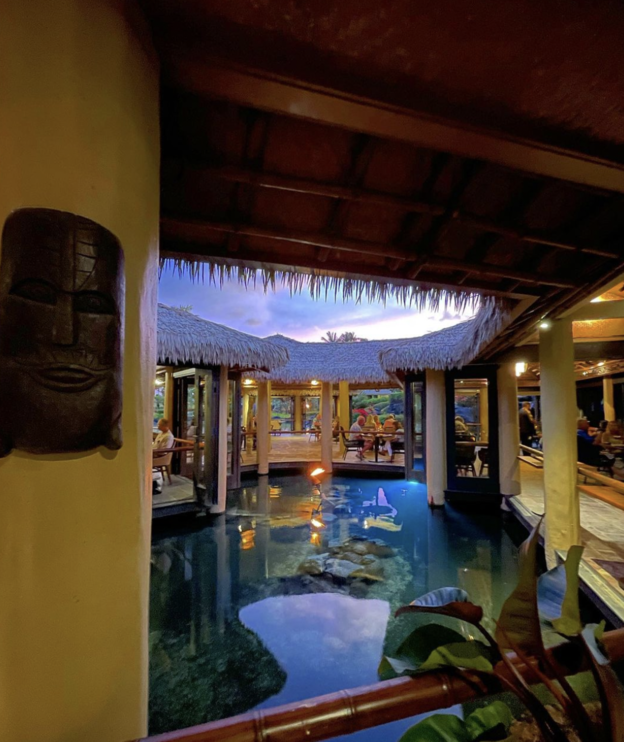 Image courtesy of @tidepoolskauai
Tidepools at the Grand Hyatt Kauai Resort & Spa, Poipu
For a most romantic dining experience, be sure to book a table at Tidepools, located on the picturesque grounds of the Grand Hyatt Kauai Resort & Spa. The restaurant is situated at the base of a stunning waterfall and features thatched bungalows that appear to float over a scenic lagoon.
Honeymooners can expect fresh seafood and meat dishes, inventive appetizers, plus an extensive cocktails and wine list.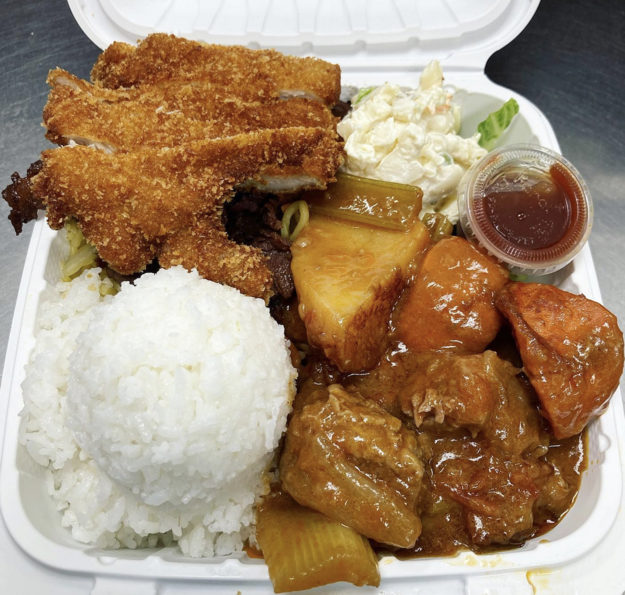 Image courtesy of @marksplacekauai
Mark's Place, Lihue
Some of the very best dining experiences on the island can be found at casual restaurants, food trucks, and take-out spots. One of our favorites is Mark's Place in Lihue, which serves up traditional local food like gourmet plate lunches, salads, sandwiches, desserts, and much more.
Snag a picnic table and enjoy some traditional Hawaiian cuisine in a relaxing atmosphere. Be sure to order Chef Mark's most famous dish featuring chicken katsu, teriyaki beef & beef stew along with rice and potato macaroni salad.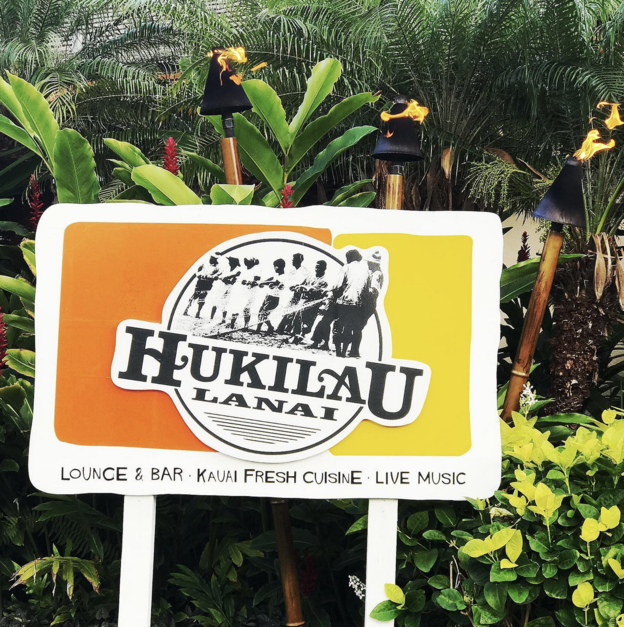 Image courtesy of @hukilau_kauai
Hukilau Lanai, Kapaa
We can't get enough of this longtime favorite in Kapaa. The restaurant offers indoor and outdoor seating, including tremendous views of the torch-lit grounds at Kauai Coast Resort. In addition to a romantic ambiance, Hukilau Lanai features fresh, creative island cuisine sourced from local fishermen, farms, and Kauai products.
Notable selections include chilled tomato pineapple gazpacho, ahi nachos, and fresh seafood like grilled yellowfin tuna and wahoo with a miso mushroom cream sauce.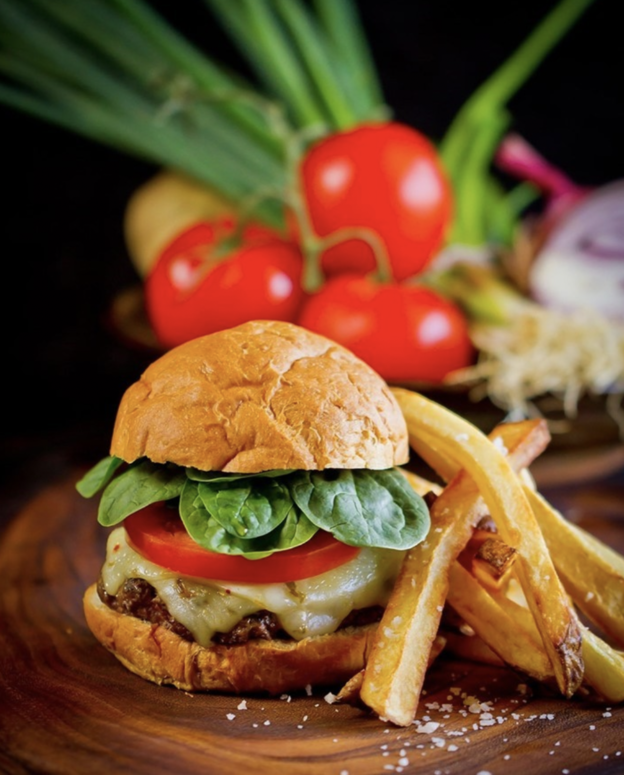 Image courtesy of @streetburgerkauai
Street Burger, Kapaa
Since 2015, locals and visitors alike have been raving about this upscale burger eatery and micro-pub in Kapaa. Like many of the spots on our list, Street Burger's food is made in house using ingredients from local farms and ranches.
One of our favorite menu items is the Wailua Burger, featuring crispy spam, spinach, a jalapeno-pineapple marmalade, and kabayaki glaze.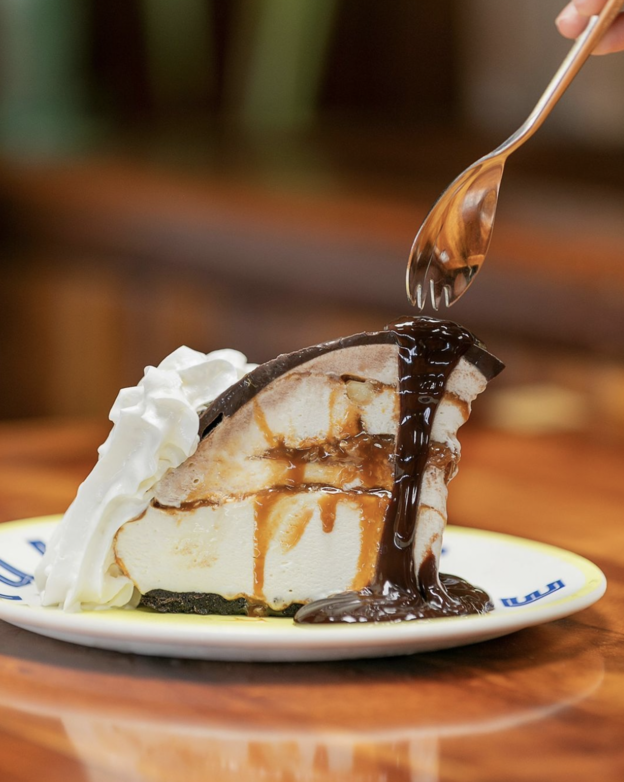 Image courtesy of @dukeskauai
Duke's Kauai, Lihue
With a lovely open-air design and fantastic location just steps away from the soft sand beaches at Kalapaki Bay, few restaurants can match Duke's perfect Hawaiian island atmosphere. Meanwhile, Duke's menu features seasonal surf and turf favorites, from crispy coconut shrimp to roasted Tristan lobster to teriyaki sirloin in a soy-brown sugar marinade.
Be sure to save room for Duke's famous Hula Pie. The dessert - featuring macadamia nut ice cream, hot chocolate fudge, and chocolate cookie crust - is perfect for sharing with your one and only.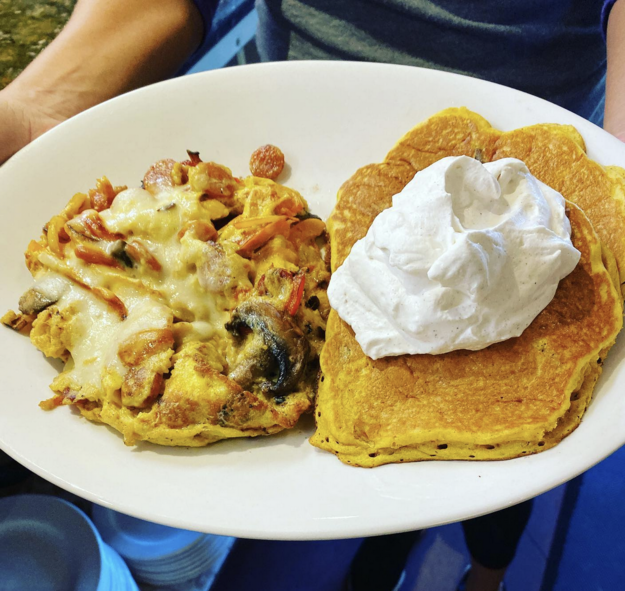 Image courtesy of @kalaheocafe
Kalaheo Cafe & Coffee, Kalaheo
Time to break away from the coast and visit a favorite spot for breakfast, lunch and dinner in gorgeous upcountry Kalaheo. First opened in 1994, Kalaheo Cafe & Coffee is the perfect restaurant to fuel up before a day of hiking, kayaking or surfing.
Breakfast favorites here range from delicious scrambled sandwiches, omelets, and burritos to hearty lunch options like the Kalua Pulled Pork Sandwich with a guava BBQ sauce.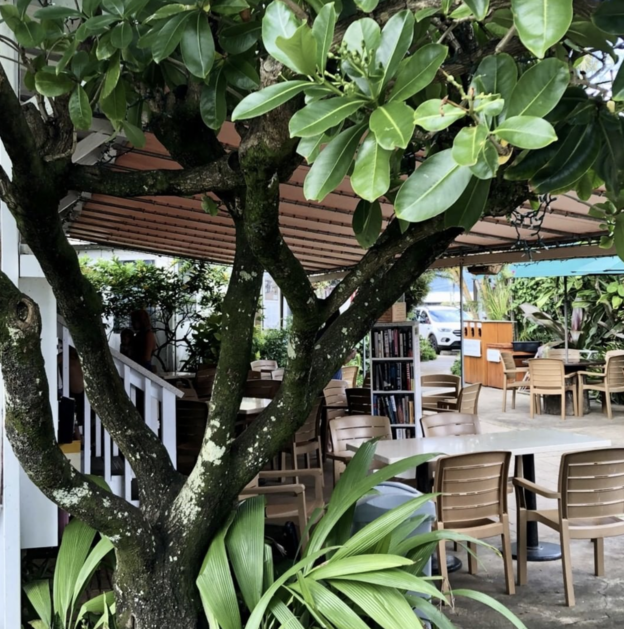 Image courtesy of @kilaueabakery
Kilauea Bakery & Pizza, Kilauea
This long-standing bakery and pizzeria is a terrific choice for fresh, locally sourced baked goods, lunch selections, and pizza. Couples will love relaxing in the cafe's outdoor courtyard area, ideal for sharing heavenly food items like macadamia nut sticky buns, a breakfast stromboli (a customer favorite and baked in fresh ciabatta bread), Island Stylin' pizza (made with home-cured ham, local pineapple, mozzarella, and chipotle pepper).

In case you missed it:
10 Easy Ways to Make Your Honeymoon Extra Special