Heading to the Hawaiian Islands for your honeymoon? Be sure to leave those heavy sweaters and high heel shoes at home.
Here are the essential clothing items and travel gear to bring (and not to bring) with you on your once-in-a-lifetime getaway.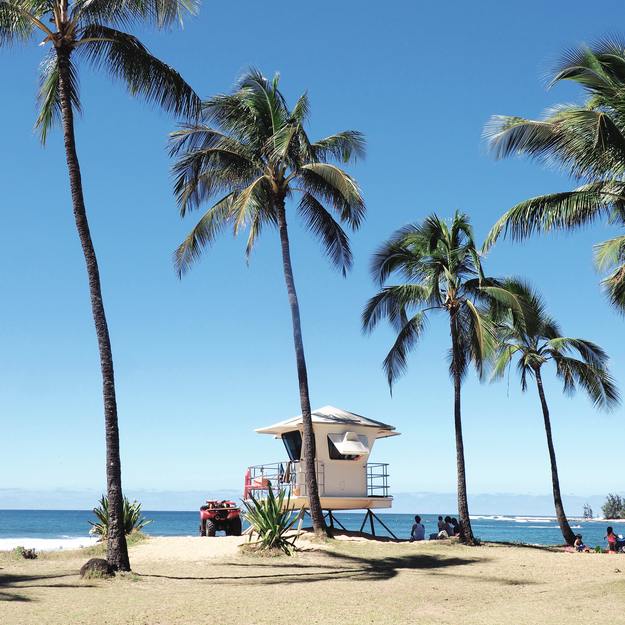 Clothing
Overall, Hawaiian style is very casual for most activities. Also, temperatures in Hawaii typically average in the 70s and 80s, so couples generally won't need to dress in layers for their trip. Of course, if you anticipate hiking in the rain forest or visiting the summits of Mauna Kea or Haleakala, rain jackets and some heavier layers will be needed.
Comfortable footwear - Sandals, sneakers and/or walking shoes will be ideal. Also, consider hiking boots if you will be hiking.
Casual, comfortable clothing - Think swimwear, shorts and t-shirts, workout clothing, tank tops, polo shirts and capris. For an upscale dinner, consider bringing a few fancier items like a skirt or dress, blouse, slacks, and a few nice shirts.
Underwear
Socks
Sleeping clothes/pajamas
Outdoor Items
No matter if you'll be lounging by the pool at your resort or heading out on exciting excursions like kayaking and ziplining, here are some key items you'll want to bring along.
Sunscreen - Be sure to go with an eco-friendly and reef-safe sunscreen like ThinkSport.
Hats
Sunglasses
Rain jacket and hiking pants - These are musts if you'll be trekking into the rain forest or visiting the summit of a mountain.
Backpack - A durable backpack will be super helpful for storing your gear on various excursions and activities.
Tote bag - A great choice for beach outings or even just relaxing at the pool.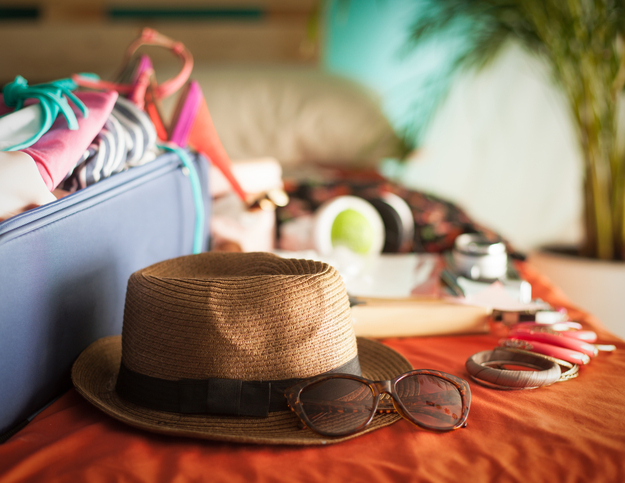 Toiletries
To save space and reduce weight, don't forget to purchase travel-size toiletry items.
Ibuprofen and personal medications
Travel-size toothpaste, deodorant, facewash, toothbrush
Hair brush and hair care products
Makeup
Convenient toiletry bag - We love the design and durability of this bag from Topo Designs
Miscellaneous
These items may be hit or miss depending on your travel style and overall honeymoon plans.
Reusable water bottle
Camera - Only if you want an upgrade over your phone; We're big fans of the GoPro HERO10, especially for those exciting honeymoon adventures like jungle mountain tubing.
Guidebook - While Traveler's Joy has terrific destination guides for the Hawaiian Islands, consider consulting something even more in-depth like the ebook version of Lonely Planet's Maui guide.
TSA-Approved travel locks
Small travel journal
Do NOT Bring List
Now that we've covered the "must-bring" items, it's time to review some of the travel items to leave at home. Keeping these off your packing list will help lighten the load and lead to a hassle-free trip.
Fancy jewelry and watches
High heel shoes
A heavy coat or jacket - Unless it's a light, waterproof rain jacket for hiking and other activities, of course.
Books - These can be heavy and quite cumbersome while traveling.
Shampoo, conditioner and soap - Your hotel will likely have some excellent choices waiting for you.
Computers - Don't forget that this is your honeymoon. It's a special time to focus on your first days and weeks together as a married couple and forget about work and emails for a while.

In case you missed it:
10 Tips to Make Your Honeymoon Registry a Success
7 Reasons Why Hawaii's Big Island Should be Your Honeymoon Destination of Choice