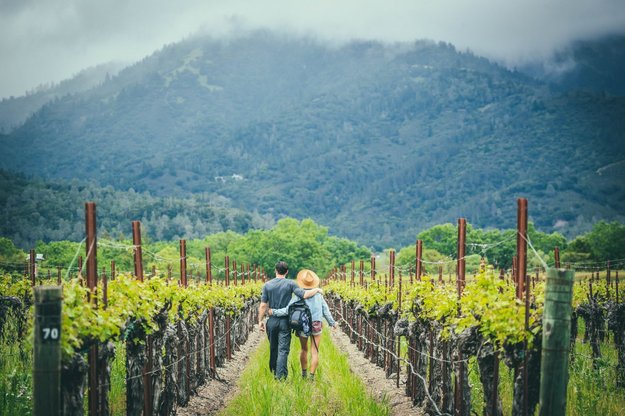 Image courtesy of Josiah Roe, Visit Napa Valley
Home to world-famous regions like Napa Valley, Sonoma Valley, and Russian River Valley, Northern California's wine country stands out as one of America's top honeymoon destinations.
Thanks to acclaimed wineries, amazing scenery, incredible restaurants, excellent hotels and resorts, and an abundance of outdoor activities, newlyweds visiting this honeymoon hotspot can expect to find a wide variety of romantic experiences.
From breathtaking hot air balloon rides to idyllic picnics with a view, read on for our most romantic things to do on your Northern California wine country honeymoon getaway.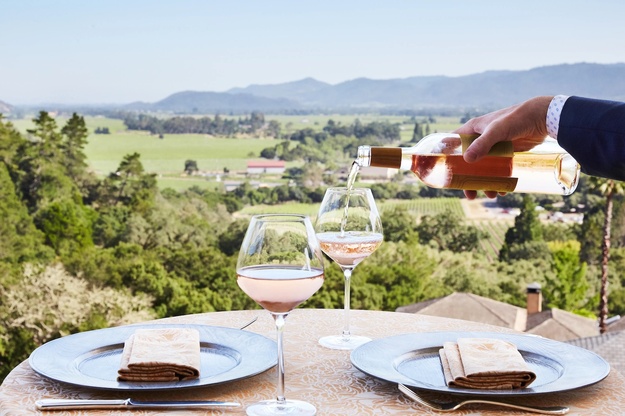 Image courtesy of Trinette + Chris
A Once-in-a-Lifetime Meal
It's no secret that Northern California's wine country has a long list of award-winning "destination" dining establishments. Turn the romance up a notch by booking a reservation at a renowned restaurant like The Restaurant at Auberge, Farmstead at Long Meadow Ranch, or The French Laundry.
For instance, newlyweds who book a table on the terrace at The Restaurant at Auberge will be treated to panoramic views of Napa Valley plus the option of partaking in a six-course tasting menu for dinner.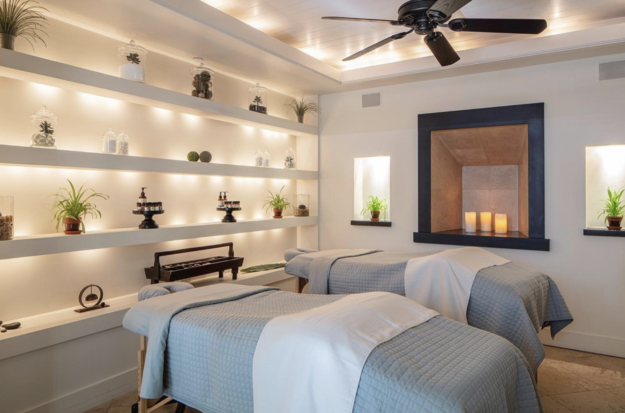 Image courtesy of @poetryinnnapa
Invigorating Couples Massage
With standout spots like Solage Calistoga, Calistoga Motor Lodge and Spa, and the Spa at Silverado, Northern California wine country is widely recognized as one of America's top destinations for spa treatments. Get ready to experience rejuvenating massages, relaxing mineral baths, classic mud baths, and a vast array of beauty and body treatments -- all in a peaceful, romantic, and one-of-a-kind setting, of course.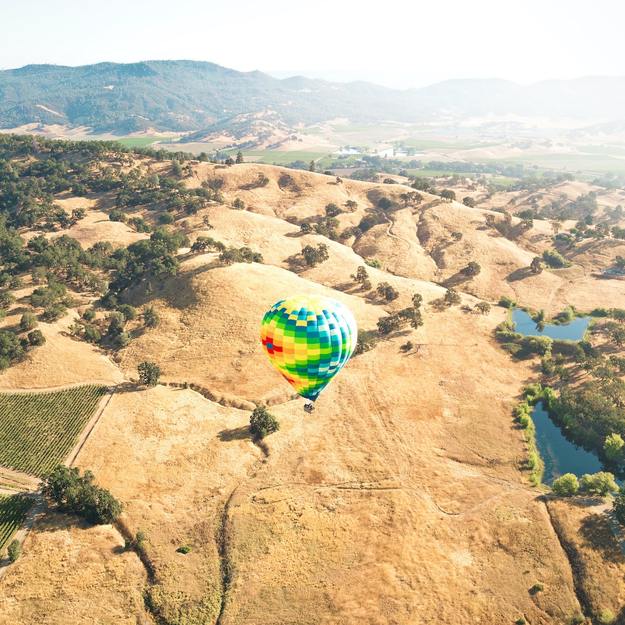 Hot Air Balloon Ride
After a few days of wine tasting and vineyard visits, there's nothing more memorable than a tour of wine country via hot air balloon. From the thrill of lift off and landing to the exceptional bird's-eye views of gorgeous vineyards and the entire region (and even San Francisco on clear days), a trip to wine country isn't complete without a magical hot air balloon tour. Book your tour with Napa Valley Balloons, which offers a variety of private and public tour options for couples.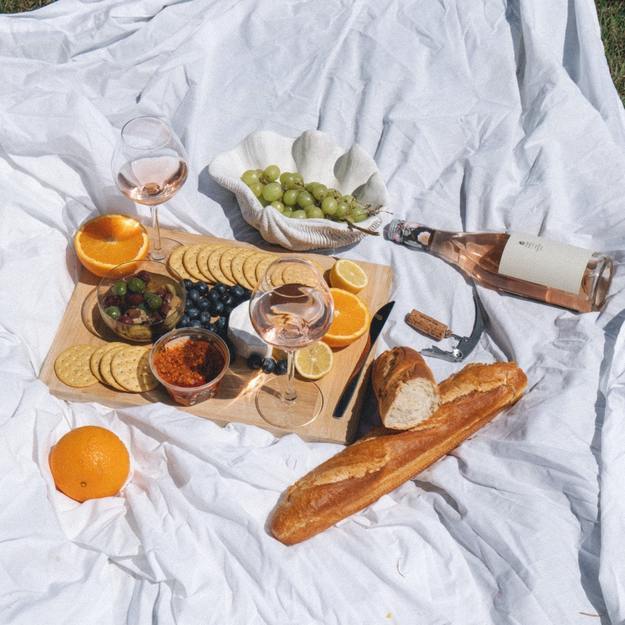 A Picture Perfect Picnic
Whether you choose a gorgeous locale like a state park or a BYOP winery, Northern California is a terrific choice to plan a romantic picnic. First stock up on supplies at a local market or grocery store like Oakville Grocery or Model Bakery. Many offer high-quality salads, sandwiches, boxed lunches, and snacks.
Then hit the trails at a nearby park (both Skyline Wilderness Park and Bothe-Napa Valley State Park are can't-miss spots) or a beautiful vineyard like Rutherford Hill Winery. Many wineries allow you to bring in picnic supplies as long as you do a tasting or purchase a bottle.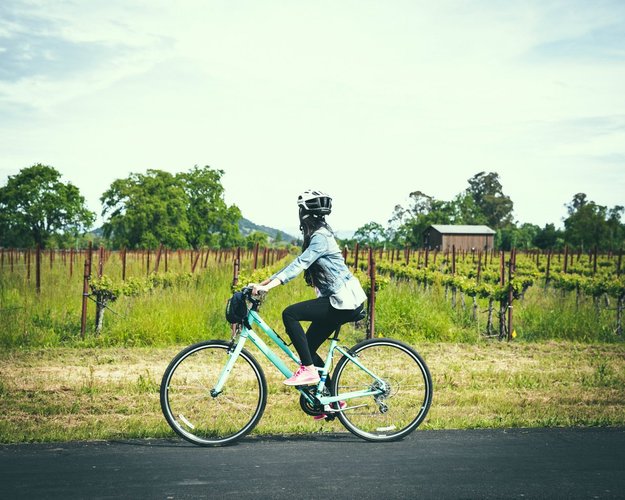 Image courtesy of Josiah Roe, Visit Napa Valley
Biking Through Wine Country
The biking options in wine country are numerous and highly recommended. Check out Napa Valley Bike Tours and Sonoma Valley Bike Tours for the latest rental information and suggested routes.
No matter if you're an experienced biker or just a casual rider, there's an itinerary available for you. Highlights include winery visits, routes on scenic backcountry roads, picnic lunches, the use of E-Bikes, and stops at some of Sonoma and Napa's finest small towns.
Image courtesy of Bob McClenahan, Visit Napa Valley
Wine Tasting and Vineyard Visits
Many of the region's wineries feature gorgeous grounds, intimate wine tastings, and behind-the-scenes tours of wine cellars and caves. By reserving a private wine tasting and tour, couples can ensure a most memorable (and super romantic) experience.
One of our favorite spots for a romantic atmosphere is Schramsberg Vineyards, home to some of the finest sparkling wines in the world. Tours of the gorgeous grounds (which includes a Victorian house, refurbished barn, and scenic tree-lined roads) end deep inside a centuries-old wine cave where couples can sample up to five wines in soft candlelight.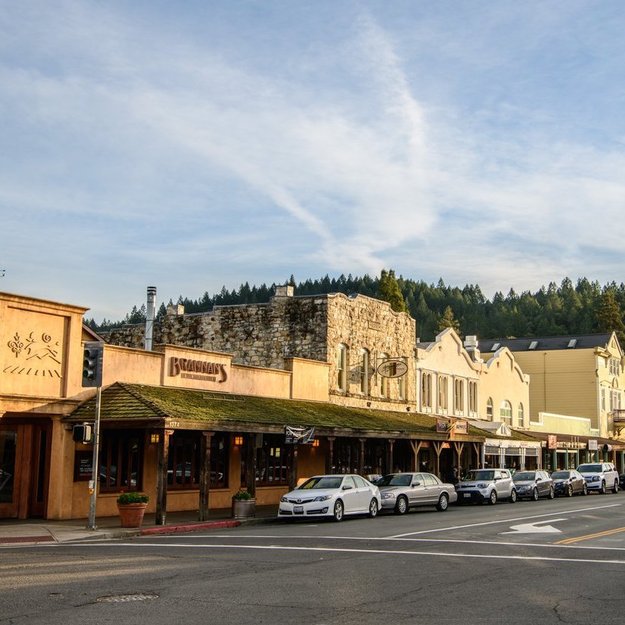 Courtesy of Bob McClenahan, Visit Napa Valley
Exploring Vibrant Small Towns
Take a day or two to explore the attractive small towns in the region. In Napa Valley, a few favorites include Yountville, St. Helena, and Calistoga. In Sonoma County, be sure to visit Sebastopol, Guerneville, and Sonoma.
The relatively small size of these towns and proximity to each other make for a perfect day trip away from wine tasting. Plus each destination offers something a little bit different, but visitors can certainly still expect top-notch dining, great local shopping, unique activities, and terrific galleries.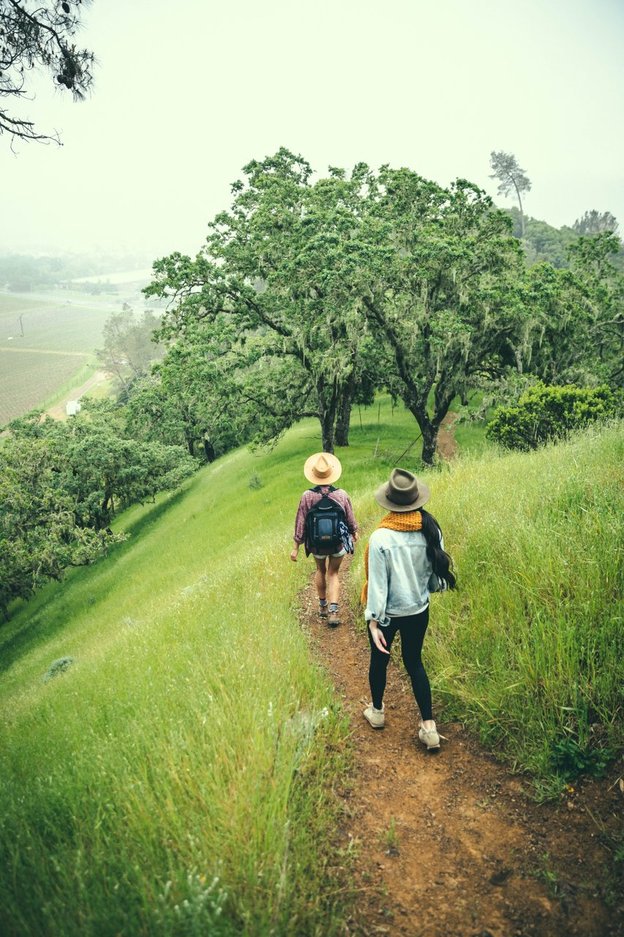 Image: Josiah Roe, courtesy Visit Napa Valley
Hit the Trails
Napa and Sonoma Counties offer more than just vineyards. Both destinations are actually packed with vast wilderness as the unique topography gives way to lush forests, massive redwood trees, and undulating hills. Bothe-Napa Valley State Park, Skyline Wilderness Park, and Sugarloaf Ridge State Park are all spectacular places for exploring the backwoods.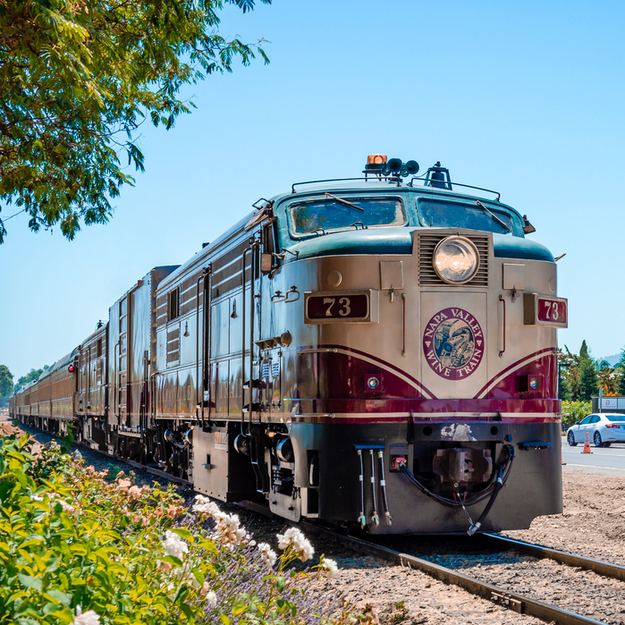 Napa Wine Train
Beautifully restored vintage rail cars set the scene for a memorable train excursion through Napa Valley wine country. The elegant train -- featuring vintage Pullman rail cars -- makes its 36-mile journey through the heart of the valley on a variety of routes, which include lunch and dinner-time dining experiences, half-day tours, and full-day excursions featuring tastings at premier local wineries.
Honeymooners should look at booking the Romance on the Rails experience, which includes a 2-hour train journey, wine tastings, and a multiple-course dinner -- all in a romantic setting in the train's Vista Dome, an impressive two-story observation-style rail car.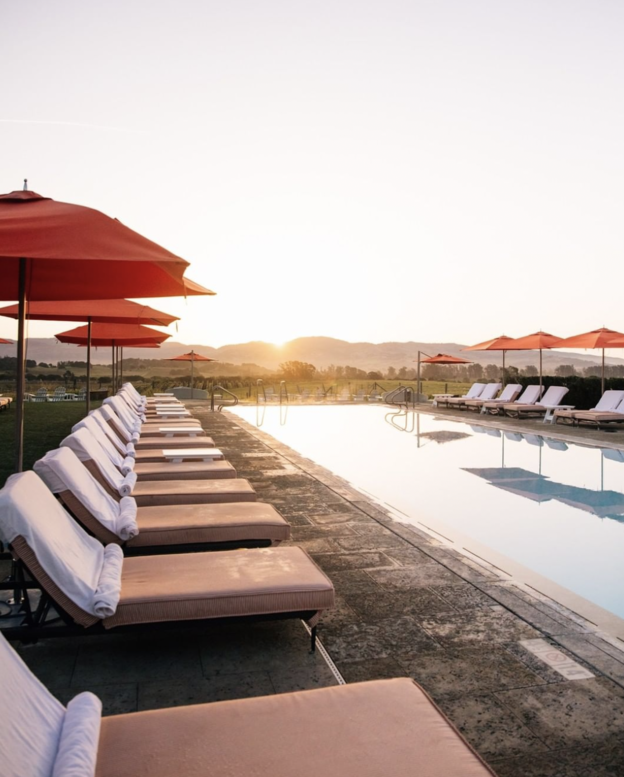 Image courtesy of @carnerosresort
A Relaxing Day by the Pool
Looking to stay at one of the region's top hotels or resorts? Drop your bags at a property featuring a top-notch outdoor pool. Some of our favorites include Carneros Resort and Spa, Auberge du Soleil, and the Fairmont Sonoma Mission Inn & Spa.
Upgrade your experience by adding a private cabana rental to your honeymoon registry. This will ensure you have a most enjoyable, romantic day spent poolside.

In case you missed it:
Top 10 Locations to Spend a Honeymoon in California