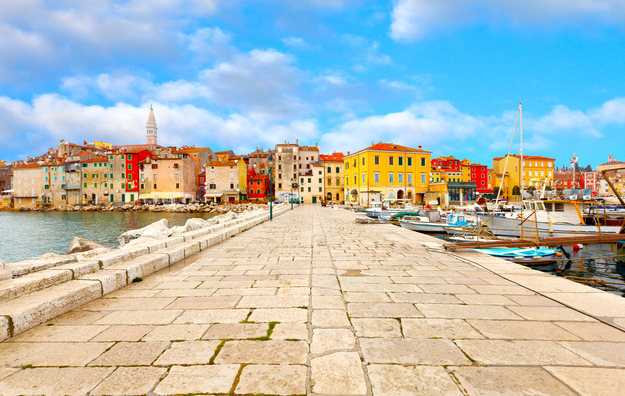 From the sunny shores of the Adriatic Sea to the magnificent rainforest terrain of Central America, read on to discover five popular honeymoon destinations that can still offer couples tremendous value for their trip.
By looking in the right places, budget-savvy honeymooners can find great deals on accommodations, food and drink, and activities - and still come away with the trip of a lifetime.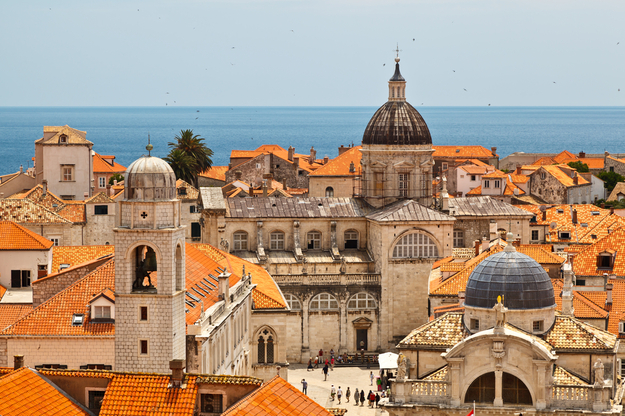 Croatia
With well-preserved seaside cities, gorgeous islands, amazing national parks, and countless fairy tale-like villages, Croatia has emerged as one of Europe's top honeymoon destinations in recent years. Another standout attraction for couples to consider: Croatia is more affordable than many other popular honeymoon destinations in Europe, including nearby countries like Italy, Austria, and Germany.
Expect to find that your accommodations and rental car to be the most expensive, but overall, dining, entertainment, and public transportation costs are a bit below those of nearby E.U. countries. Note that Central and Southern Dalmatia, including Dubrovnik and the islands, are more expensive than inland destinations. Prices are also highest during the peak summer season months of July and August.
Where to Stay: Hotel Lero, situated midway between Old Town Dubrovnik and the scenic Lapad Peninsula with its lovely beaches. The modern property boasts cozy, affordable rooms, an outdoor swimming pool, complimentary breakfast, and is only a 15-minute walk from the main sites in Dubrovnik.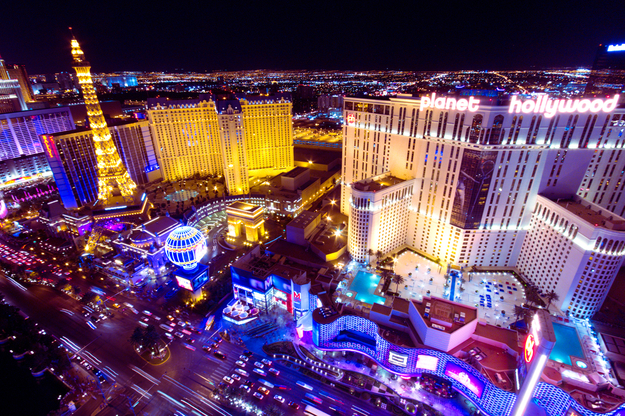 Las Vegas
One of the best aspects about Las Vegas is that couples don't need to go way over budget in order to have a first-rate experience. From hotels to food to attractions, newlyweds will find plenty of value if they look in the right places.
For starters, there are many amazing free experiences right in the heart of the city, from the Bellagio Fountains to the Fremont Street Experience, and to the Downtown Art Murals. Also, the city is famous for its wide variety of cheap but incredible dining options, particularly all-you-can-eat buffets and inexpensive restaurants like Marilyn's Cafe and Viva Las Arepas.
As for affordable accommodations, don't miss highly-regarded hotels like Palms Casino Resort, Planet Hollywood Resort & Casino, and The Mirage.
Can't-Miss Experience: Take a day to get off the Strip and start with a visit to Seven Magic Mountains, an impressive (free) art installation in the desert. From there head northwest to visit Red Rock Canyon National Conservation Area, home to incredible rock formations, plus great hiking, rock climbing, and scenic drives.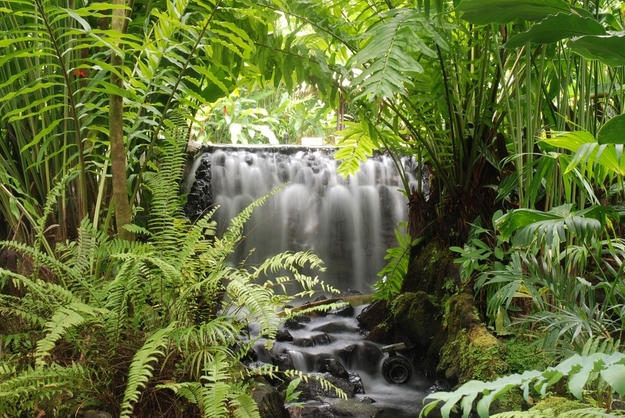 Costa Rica
Costa Rica is a terrific honeymoon destination for budget-conscious couples who want to embrace adventure, eco-travel, and exploring the great outdoors.
Generally, the country is a bit more expensive for travelers than some of its neighbors in Central America like Guatemala and Nicaragua. However, it also has top-notch tourism infrastructure, and many of its can't-miss attractions are either free or very inexpensive (think rainforest hiking in national parks, animal encounters in a wildlife sanctuary, and visits to 200-ft waterfalls).
Where to Eat: Honeymooners will find some of the best values (and experiences) by venturing off their resort and seeking out local dining spots. Costa Rican cuisine is highlighted by unique dishes such as casado, gallo pinto, and arroz con pollo - and many of the country's very best restaurants are simple mom-and-pop establishments (also known as sodas) serving up time-tested recipes and traditional dishes. Try Soda Tala in central San Jose or Rosi's Soda Tica in Nosara.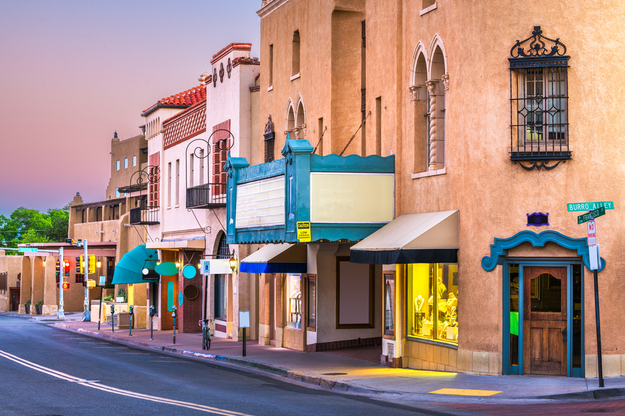 New Mexico
With so many extraordinary free activities, it's no wonder that New Mexico made the list. From countless hiking trails to soothing hot springs and to mesmerizing national monuments, the Land of Enchantment is one excellent honeymoon spot for budget-minded newlyweds.
For starters, don't miss a trip to one of New Mexico's numerous hot springs. Two of our favorites include San Antonio Hot Springs and Jemez Springs, which features a scenic riverside location and lovely outdoor pools.
Next, be sure to seek out some of the state's top parks and national monuments. Our favorite pick is White Sands National Monument, home to a massive dunefield, out-of-this-world scenery, and a lengthy activities list (including sand dune sledding).
Where to Stay: Heading to Santa Fe to explore its vibrant downtown area and many attractions? Drop your bags at Hotel Chimayo, only steps from the historic Santa Fe Plaza. Couples can often find rates under $200/night, plus enjoy cozy boutique accommodations, a restaurant, bar, and prime location in the heart of town.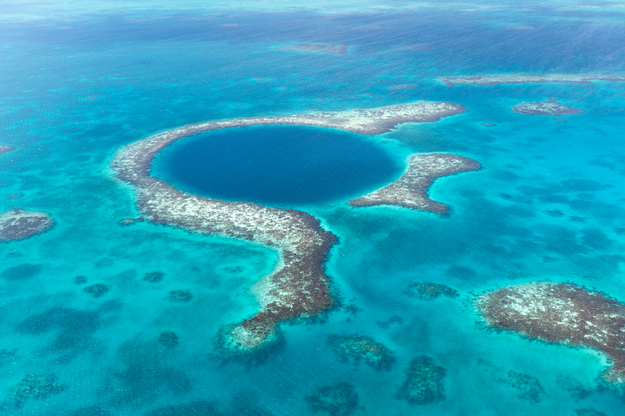 Belize
Looking for an affordable destination that has great culture, amazing tropical ambiance, fewer crowds, and outstanding accommodation options? Belize will be a perfect honeymoon fit for you.
It's also a fabulous travel destination for couples seeking some once-in-a-lifetime marine activities and water sports experiences. Not only is Belize where you can find the famous Great Blue Hole, it's also the location of the world's second largest barrier reef.
Where to Stay: Thatch Caye, a Muy'Ono Resort. Ideal for couples who have been dreaming of overwater bungalows but don't have the budget for a trip to a locale like Bora Bora. This acclaimed all-inclusive resort sits on its own private island and boasts bungalow-style accommodations, pristine beaches, and a never-ending amenities list with diving, snorkeling, kayaking, and stand-up paddle boarding.

In case you missed it:
10 Easy Ways to Make Your Honeymoon Extra Special