Looking for a honeymoon destination closer to home? From coastal New England villages and mountain towns across the Berkshires to bustling New York City, America's Northeast offers a honeymoon experience for any kind of couple.
With iconic urban attractions and an abundance of outdoor recreation, these are the 10 best Northeast honeymoon destinations in the U.S.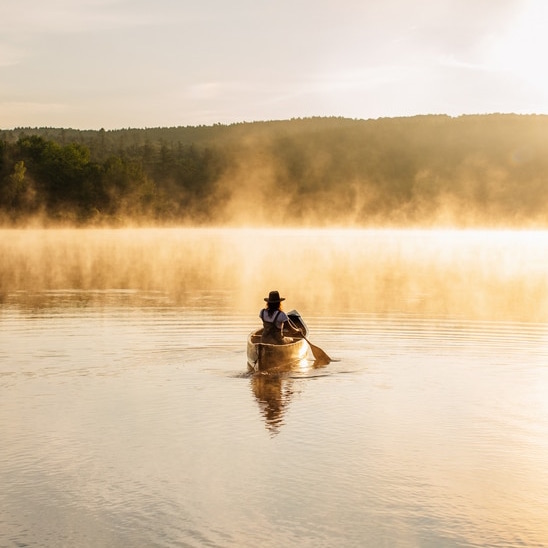 Courtesy of Twin Farms
Start your honeymoon mornings right with a relaxing paddle on a crisp Vermont morning.
Honeymoon in Woodstock, Vermont




Crisp air, gourmet meals, and seasonal colors combine to make a honeymoon to Vermont's countryside an utter delight.
Named America's prettiest small town on multiple occasions, Woodstock, Vermont is undeniably one of the best northeast honeymoon destinations in the U.S. With a picture-perfectly cozy downtown village, picket-fenced streets, and a strong farm-to-table dining scene, Woodstock is ideal for a slow-paced honeymoon. Catch Woodstock at its very best during Autumn, when the seasonal leaf transformation engulfs the town in an array of vibrant colors.
Book your Vermont honeymoon stay at Twin Farms. This luxurious countryside retreat is a scenic 15-minute drive out of Woodstock. We firmly believe Twin Farms is one of America's best all-inclusive resorts.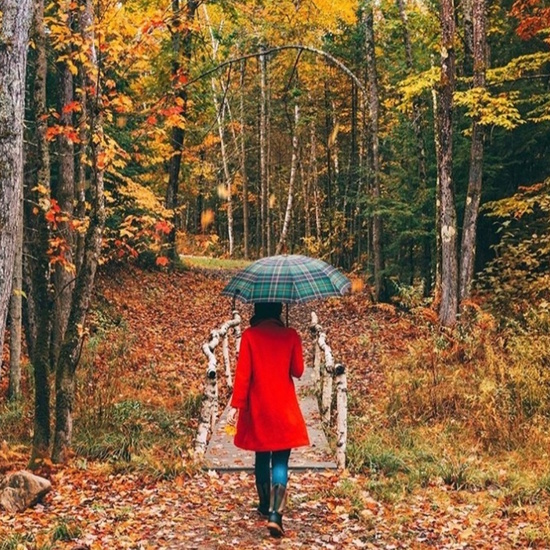 Courtesy of @jackiegreaney
Capture the colors of Maine's legendary fall foliage on your honeymoon.
Honeymoon in Kennebunkport, Maine




A honeymoon in Kennebunkport is packed with coastal-chic charm, fresh seafood, and famed sunsets.
Perhaps Maine's most popular seaside town, Kennebunkport is one of the best Northeast honeymoon destinations for a beach getaway. Home to two of Maine's best beaches, Kennebunkport thrives as a summer destination. Long, sunny honeymoon days are best enjoyed swimming, sailing, fishing, and dining. But, "New England's most romantic town" also shines in Winter, when this seaside community ignites its streets, shops, and residences with flurries of red lights and ornaments to celebrate romance.
Book your Kennebunkport honeymoon stay at Hidden Pond. This oasis resort known as "the Ritz Carlton of summer camps" offers private bungalows, rustic-chic cottages, treetop lodges, and a rejuvenating spa for a romantic experience a short drive from Kennebunkport's main attractions.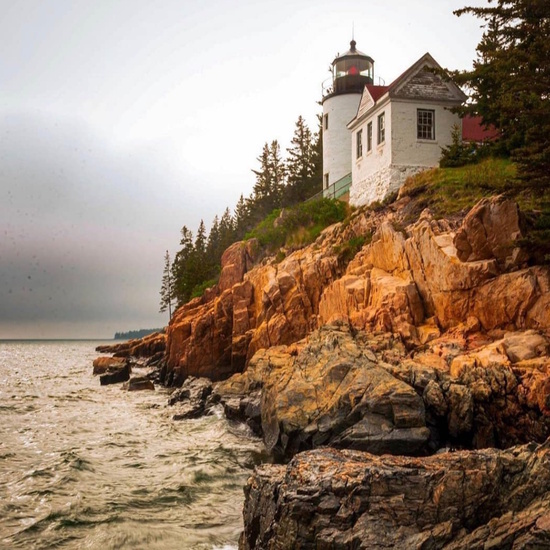 Courtesy of @visitbarharbor
A lighthouse perched on a cliff is a classic New England scene.
Honeymoon in Mount Desert Island, Maine




This scenic New England island is an ideal honeymoon destination for exploring the great outdoors.
Honeymoon where the mountains meet the sea on Mount Desert Island. Serving as a gateway to the famed Acadia National Park, MDI is a perfect honeymoon choice for adventurous couples. Whether hiking, skiing, cycling, or swimming, the incredible beauty of Maine will highlight your honeymoon experience on Mount Desert Island. Pair those natural attractions with romantic evenings strolling the seaside town of Bar Harbor, and you'll begin to understand why Mount Desert Island is one of our top outdoor honeymoon destinations.
Book your Mount Desert Island honeymoon stay at The Claremont. This historic hotel, situated at the mouth of the east coast's only fjord, provides a classic waterfront refuge for visitors to Bar Harbor and Acadia National Park.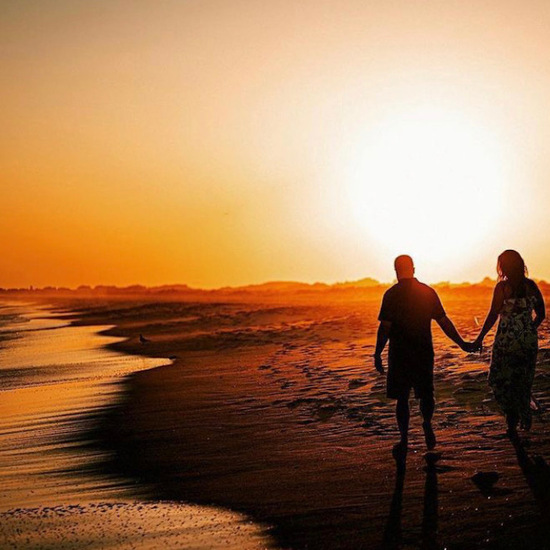 Courtesy of @jaycassario
Summer sunsets in Cape May will highlight your romantic honeymoon
Honeymoon in Cape May, New Jersey




Pristine beaches, a lively promenade, and architectural diversity make America's original seaside resort a desirable honeymoon destination.
Cape May is the crown jewel of Jersey shore honeymoon destinations. Along with beautiful beaches and boardwalk scenes, Cape May boasts grand Victorian houses, historic museums, and boutique shops. The entire destination boasts a welcome air of elegance that separates it from the pack of Jersey shore towns which stretch along the state's coast.
Book your Cape May honeymoon stay at Congress Hall. Recognized as America's first seaside resort, this grand accommodation perfectly captures the Victorian charm and timeless beach pleasures of Cape May.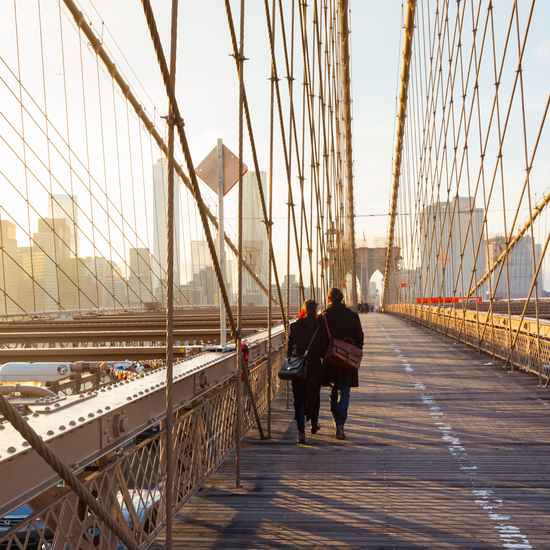 A walk across New York City's Brooklyn Bridge is an iconic honeymoon moment.
Honeymoon in New York, New York




The city that never sleeps is still one of the world's most enthralling honeymoon destinations.
Is there any destination more iconic than New York City? The urban metropolis is world-class at every corner, from national landmarks to entertainment, dining, shopping, sightseeing, and beyond. A New York City honeymoon won't be the most relaxing, but a trip to the big apple is sure to be unforgettable. Not sure where to start? Visit our destination guide for more information on your New York City honeymoon.
Book your New York honeymoon stay at the Standard High Line. Towering above the elevated High Line Park, the rooms of this chic property boast floor-to-ceiling windows. Magical views of the Manhattan skyline and Hudson River are in no short supply. Pair your stay with dinner at the Top of the Standard for a truly elevated dining experience.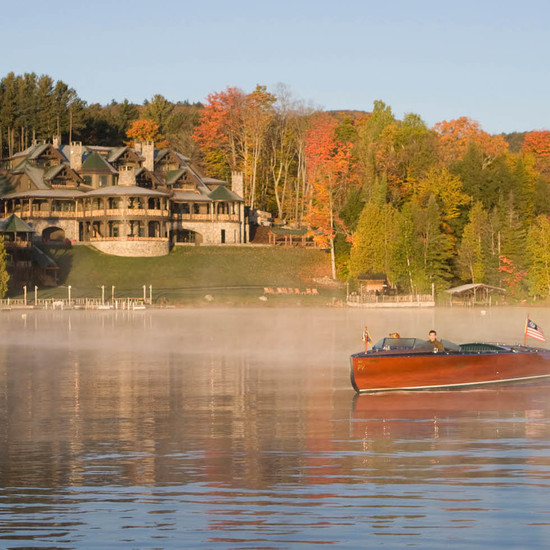 Courtesy of Lake Placid Lodge
Take in the views of glorious Lake Placid in style via speedboat.
Honeymoon in Lake Placid, New York




Escape to the Adirondacks for a romantic honeymoon in the mountains.
Lake Placid highlights the seasonality which makes honeymooning in the Northeast so exciting. A snow-blanketed winter wonderland honeymoon will be different than the lake swims and long nights of a Lake Placid summer trip (though equally gorgeous!). Whenever you honeymoon in this mountainous destination in Upstate New York, expect starry nights, cozy fires and scenic landscapes.
Book your Lake Placid honeymoon stay at the Lake Placid Lodge. Built by hand and a proudly honored Relais and Chateaux property, the lodge is the only hotel situated directly on Lake Placid.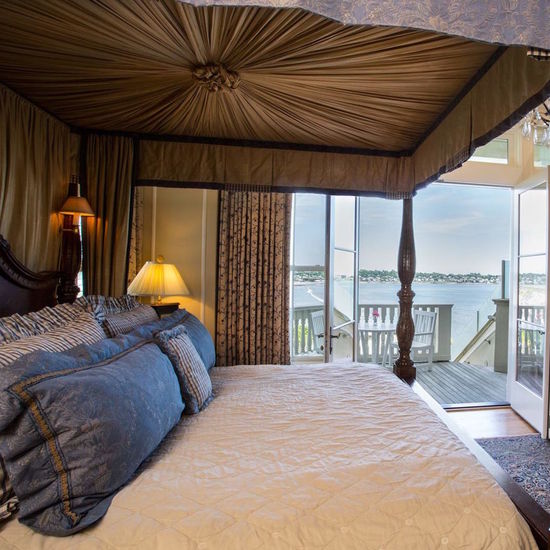 Courtesy of The Chanler
Newport's famed Cliff Walk is best appreciated with a honeymoon stay in one of its gilded mansions.
Honeymoon in Newport, Rhode Island




Fill your Northeast honeymoon with coastal New England charm at this quintessential port city.
Newport is one of the most extravagant and historic honeymoon destinations in the northeast. The seaside city is most noted for its larger-than-life mansions dotted across its serene 3.5-mile-long Cliff Walk. Fresh seafood, endless views, and a lively downtown round out Newport's timeless honeymoon appeal.
Book your Newport honeymoon stay at The Chanler at Cliff Walk. This opulent mansion located along Newport's famed cliff walk combines comfort and convenience with contemporary amenities and gilded elegance.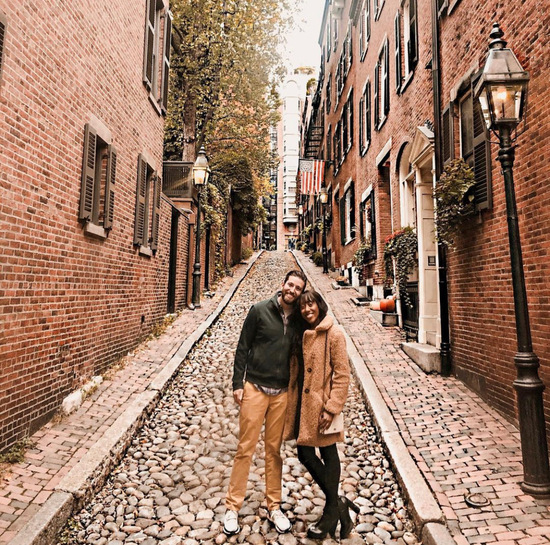 Courtesy of @terryannmelisa
A couple poses together on a cobblestoned backstreet in Beacon Hill, one of Boston's most romantic neighborhoods for a honeymoon.
Honeymoon in Boston, Massachusetts




Urban hustle and bustle meets iconic New England culture with a honeymoon in Beantown.
Honeymoon in Boston to experience one of the northeast's most historic and romantic cities. From a walk along the city's Freedom Trail to lively ball games and unforgettably indulgent dinners in the famed North End, Boston is urban bliss at its best.
Book your Boston honeymoon stay at XV Beacon. This intimately luxurious hotel in scenic Beacon Hill combines classical New England styling with personalized service and feature-rich rooms. Gas fireplaces are sure to warm up your cozy Boston honeymoon after a day's worth of city explorations.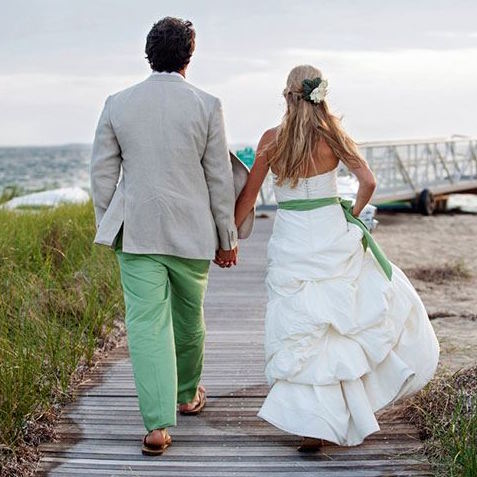 Courtesy of The Wauwinet
Capture the timeless coastal New England fantasy with a honeymoon on Nantucket.
Honeymoon in Nantucket, Massachusetts




Hop on a ferry and fill your honeymoon with nautical charm on this quintessentially New England island
Nantucket is a treasured island off the coast of Cape Cod. For a laid-back honeymoon filled with romantic bike rides across rose-covered roads and lazy days lounging on pristine beaches, Nantucket is tough to beat. A bit more buttoned-up than its island counterpart, Martha's Vineyard, we find the vibe on Nantucket just perfect for a celebratory honeymoon visit.
Book your Nantucket honeymoon stay at The Wauwinet. This historic hotel delivers a classic Nantucket experience with private beaches on both Nantucket Bay and the Atlantic Ocean in a welcomingly laid-back manner.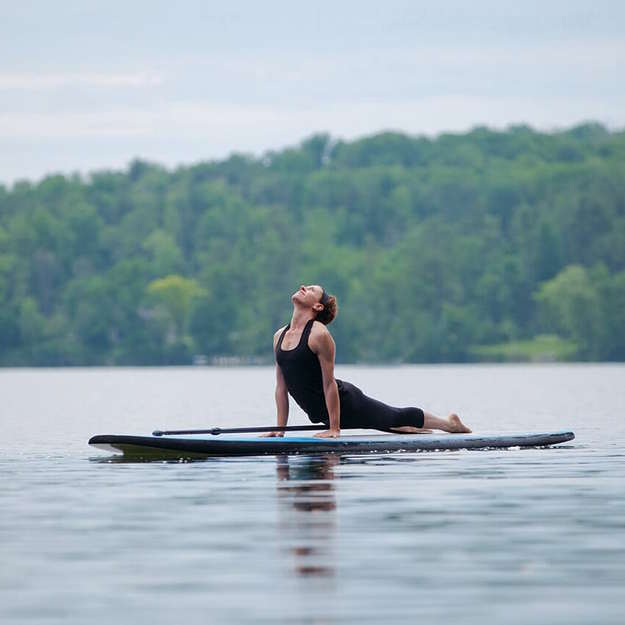 Courtesy of Canyon Ranch
Invigorate your honeymoon with a rejuvenating trip to the Berkshires.
Honeymoon in The Berkshires, Massachusetts




Explore hidden villages and towns through this expansive mountainous region.
Untie the knots of wedding stress with a rejuvenating honeymoon in the Berkshires. Immerse yourselves in the mountains while seamlessly enjoying the plethora of quaint towns, scenic hikes, and excellent restaurants that dot this blessed corner of the northeast.
Book your Berkshires honeymoon stay at Canyon Ranch. This wellness resort combines a stunning location surrounded by mountains with top-notch, tailored programs to start your marriage on the right foot.

In case you missed it:
The Best Honeymoon Glamping Spots in the US