With countless landmarks, unique neighborhoods, and ample shopping, dining and late night options, New York City beckons millions of visitors from all over the world each year. True to its nickname as "The City That Never Sleeps", New York offers unlimited opportunities for newlyweds at any time of the day and any month of the year.
New York has the highest population (8,363,710 as of July 2008) of any city in the United States and its metropolitan population makes it one of the world's most populous areas. So it should come as no surprise that New York is one of the global leaders in finance, entertainment, culture and commerce.
The city is mainly built on three different islands: Staten Island, Manhattan Island and Long Island, and is made up of five boroughs: Staten Island, Brooklyn, Queens, Bronx and Manhattan, the commercial and financial center. Meanwhile, the city relies heavily on mass transit and is known for great diversity among its population (as more than 100 languages are spoken by its residents).
New York is located in the northeastern part of the United States and has a humid subtropical climate, where summers are generally hot and winters are usually cold and wintry. The spring and fall seasons are typically mild with low humidity. New York is roughly located halfway between Boston and Washington DC.
What to Do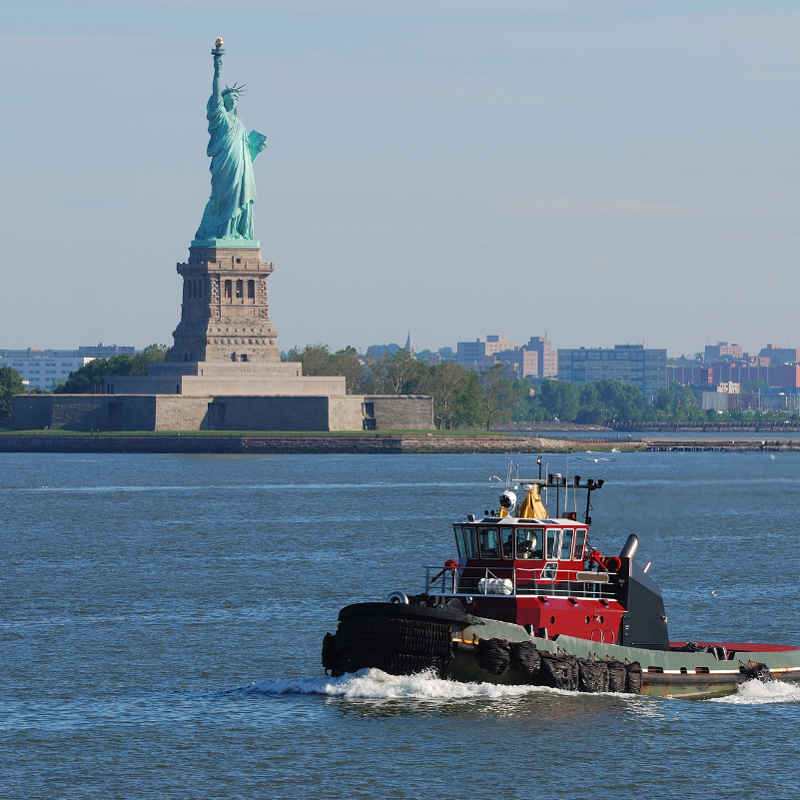 Central Park - Due to its size, wonder and activities offered, you can easily spend an entire day in Central Park and not go anywhere else in the city. Make sure to wander throughout this 845-acre masterpiece and immerse yourself in the Great Lawn, the Bethesda Fountain, the Central Park Zoo and Shakespeare in the Park (at Delacorte Theater).

Empire State Building - It's a triumphant symbol of the Depression, one of the world's tallest buildings and a recognized landmark to people all over the globe, so it's easy to see why the ESB is one of New York's top attractions. It's open until 2 am 365 days a year.

Museums - New York City has more than 100 museums throughout all five boroughs, but make it a point to visit the Metropolitan Museum of Art, the Modern Museum of Art (MoMA) or the Natural History Museum, all phenomenal cultural destinations.

Times Square - This is the epicenter of New York, and some say the crossroads of the world. With the skyscrapers, neon lights, hotels, theaters, clubs and restaurants, Times Square has morphed over time from a seedy neighborhood to a must-visit destination. Be sure to catch a play or Broadway show at any of the many nearby theaters.

Statue of Liberty & Ellis Island - While New York may not offer a comparable amount of historical sites as say Philadelphia, Washington or Boston, it does feature two top-tier attractions in Ellis Island and the Statue of Liberty. For history buffs, the ferry ride is well worth it to learn about America's immigration history.

Explore Neighborhoods - Pick a neighborhood or two and just spend a day meandering through the streets, stopping into stores, sitting on a park bench or grabbing some food on the run. Recommended neighborhoods include the West Village, Greenwich Village, East Village, DUMBO and SoHo.

Shopping - Whether you are in the market for high-end clothing and accessories or merely just some window shopping, Madison and Fifth Avenues offer some one-of-a-kind shopping experiences. Saks Fifth Avenue, Barneys, Chanel, Macy's and Bergdorf Goodman are just a few of the names you will find.

Lincoln Center - Head to Columbus Circle for an evening of music at Lincoln Center. This mecca for the arts features the New York City Opera, New York City Ballet, New York Philharmonic, Jazz at Lincoln Center, and many more options.

The Perfect Day in New York - Start the day with a world class pick-me-up by Gimme Coffee in Nolita before having brunch at Prune, a New York City favorite of locals and visitors alike, and offering American home cooking with a twist. Try the Dutch style pancakes and a Bloody Mary — you won't be disappointed.

Next, burn off breakfast with a walk around the charming streets of the East Village and its eclectic mixture of stores and attractions. Head to Alphabets (115 Ave. A near 7th St.) for some affordable but kitschy décor and gift items before quenching your thirst at McSorley's Old Ale House, one of the oldest pubs in New York City (established in 1854).

No trip to New York City can be complete without a trip to Central Park, one of the most famous, beautiful and visited parks in the world. Grab a bench and take to people-watching or relax on the great lawn. For dinner, head to Daniel Boulud's DB Bistro Moderne and enjoy well-executed French-American cuisine. Following dinner, catch a Broadway show (many prominent theaters are just a few blocks away) or a performance at Lincoln Center.
Where to Stay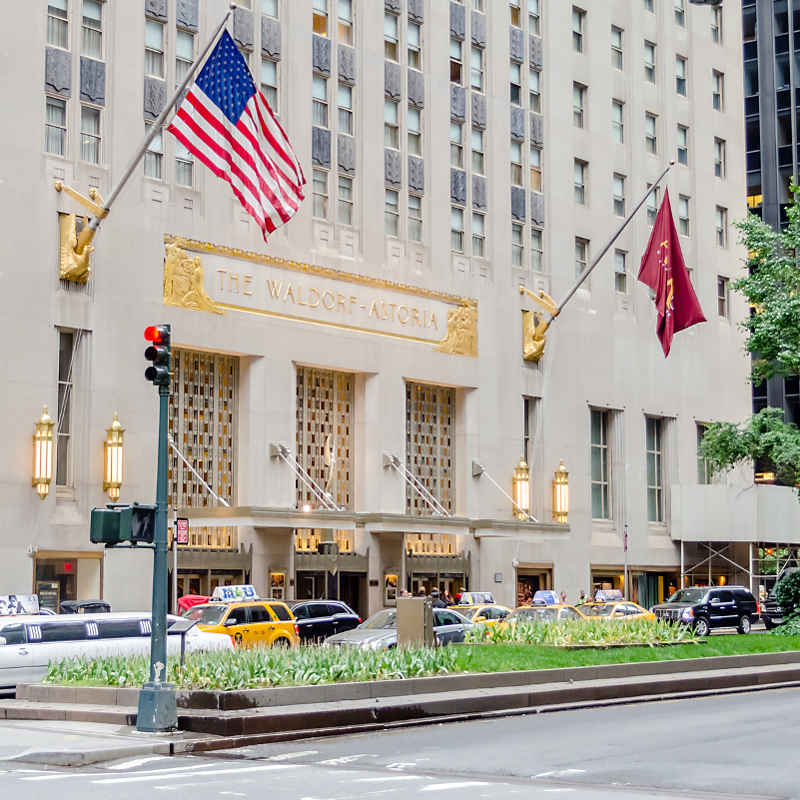 Abingdon Guest House - A pleasant and affordable hotel located in Greenwich Village with a variety of charming rooms.

The Bowery Hotel - Opened in 2007, this sleek, trendy hotel is in the heart of it all and offers extraordinary views of the city.

The Ritz Carlton New York, Central Park - Offers extraordinary accommodations and amenities along with captivating views of Central Park. This is one of New York City's finest hotels.
Where to Eat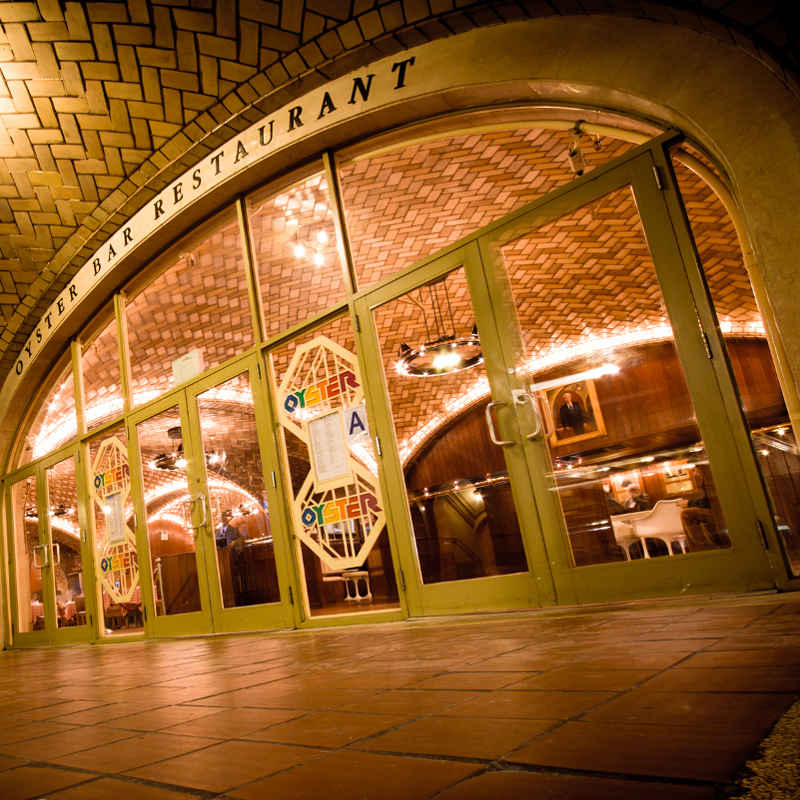 Otto Restaurant Enoteca Pizza - Offers terrific thin crust pizza that will remind you of Italy. Ambiance resembles an Italian train station.

Blue Hill - This seasonal American restaurant highlights the Hudson Valley and other local producers with fresh ingredients and inventive dishes.

River Café - With views of lower Manhattan and the Brooklyn Bridge, the River Café is easily New York's most scenic restaurant. It's also one of the city's finest places to dine, too, as it excels at blending classic and contemporary cooking techniques along with American and International styles.
Getting There
New York is served by three major airports, John F. Kennedy International Airport (JFK), LaGuardia Airport (LGA), and Newark Liberty (EWR), featuring just about every major airline. Travelers can easily take a taxi, car service, or public transportation to their destination of choice.