Looking for some inspiration to spark your honeymoon planning? These expert insights -- from classic strategies on building a dream itinerary to modern trend analyses -- are sure to steer your journey in the direction of happily ever after.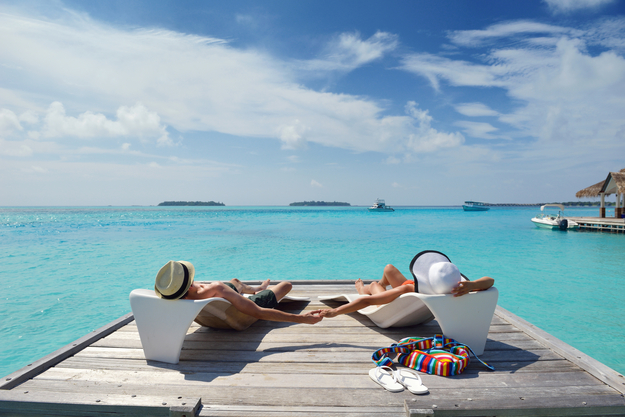 Plan Together (and Ahead)
You've always fantasized about sightseeing across European capital cities for your honeymoon. But maybe your spouse wants nothing more than to lounge on a Caribbean beach. Often times, a honeymoon is an early introduction into the subtle art of compromise, which will likely play a role in your lifelong marriage. Tackle the planning process together by discussing destinations, trip duration, and dates of travel along with each of your wants and needs. Although differences of opinion may arise, be sure to keep an open mind and remember that the perfect honeymoon picture is one where both of your desires are met.
Plan early to account for seasonality of your destination and to book around any special events or celebrations that you both might want to experience. By getting ahead of the game, you'll also reap the benefits of cheaper airfare while retaining the pick of the litter when it comes to hotel rooms. Best of all, you'll glide through wedding season knowing that the perfect vacation awaits on the other side of the big day.
Craft a Budget (and a Registry)
Setting a budget is one of the most critical parts of the entire honeymoon process. While this once-in-a-lifetime trip is no time to be cheap, it's crucial to keep things realistic.
After airfare and accommodations, take into account frequent splurges on gourmet meals, authentic souvenirs, and local experiences that you most certainly don't want to miss out on. Budgeting for these special moments doesn't mean you have to deprive yourself of them, either. It simply helps paint the picture of what your trip will look like so that you and your partner can feel comfortable and remain worry-free all the while. If the perfect itinerary in your dream destination seems like way too far from financial reality, consider setting up a honeymoon registry to offset the costs.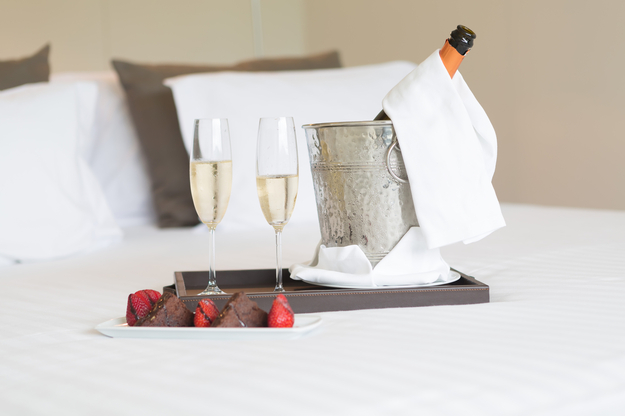 Mix Up the Itinerary
Modern honeymoons have evolved from the more traditional trips of generations that have past. Milestone honeymoons (which consist of one-of-a-kind worldly experiences like an African safari trip or trek to Machu Picchu) continue to gain traction, mini-moons have almost become the norm, and the notion of multi-mooning (taking multiple trips of shorter duration throughout the first year of marriage) has surprisingly increased in popularity.
Our favorite trend is the combo-moon, which intertwines adventure with relaxation. After the whirlwind of wedding planning, a honeymoon centered around rejuvenation is a wise way to kick off your marriage. But year after year, couples are inserting adventures, excursions, and bucket-list experiences into their itineraries to spice up their honeymoon. Consider exploring a new city, trekking to a far-off land, or taking to the skies with something like a hot-air balloon ride. Injecting a bit of adrenaline will bring balance to those blissful days of lounging.
Tell the World it's Your Honeymoon
Don't be shy! One of the most cliché honeymoon scenes of a happy couple proclaiming their travel status as honeymooners is actually one of the most understandable and deserved. Revel in your moment and tell everybody throughout your travels that it's your honeymoon. The upside can range everywhere from complimentary roses and champagne to chocolates, room upgrades, or just a simple smile (which is always welcomed!). Despite how it may sometimes seem, the world still loves a happy couple, so play your part and let this celebratory occasion guide you along the way.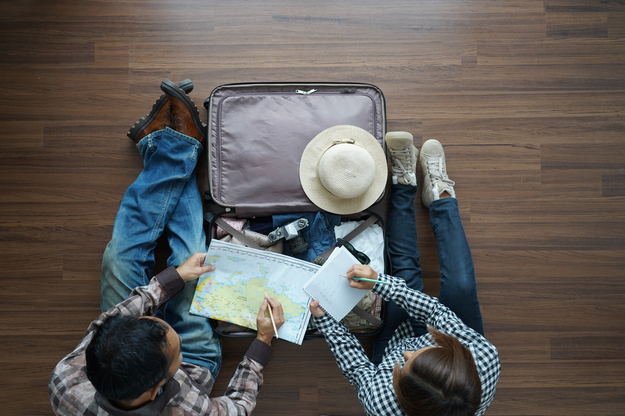 Pack for Your Partner
No, we don't mean to pack entirely for your partner. Instead, try to include a couple of thoughtful items or gestures that you know your spouse might like but wouldn't necessarily think to pack for themselves. A honeymoon is the perfect occasion to douse yourselves with affection, and this small amount of preparation will go a long way toward creating a magical moment.
We won't pretend to be experts on your partner, but some of our go-to little tidbits include a bluetooth speaker (to blast your beau's choice jams in the hotel room), a favorite piece of candy (for a much-needed airplane mood-boost), a deck of cards or favorite game (to play together during bad weather), sexy lingerie (to multiply bedroom activities with a good deal of anticipation), and a journal with your accounts of the trip (to pass onto your partner for a happy read during the return flight).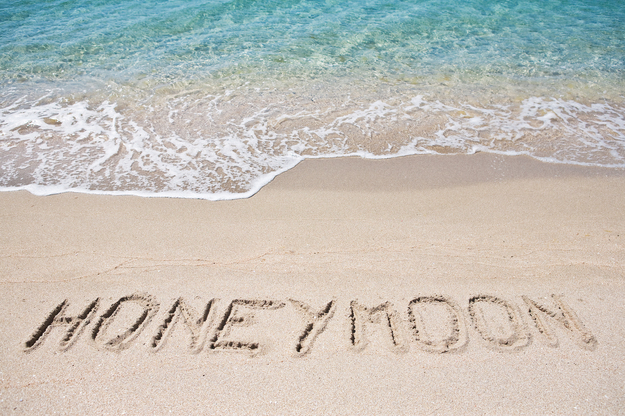 Surprises Go a Long Way
Aim to jazz up your honeymoon itinerary by inserting a surprise activity or two. Even though we still stand by the importance of planning the majority of the trip together, a thoughtful moment (seemingly) out of the blue will go a long way toward pleasing your partner. If your spouse loves letting you take the reins, feel free to spur a rewarding hike, couple's massage, or romantic candlelit dinner on them. If your special someone really likes sticking to a plan, limit your surprise to something less committal but equally thoughtful, like breakfast in bed or a chilled bottle of bubbly after a long night out.
Don't Overdo It
For all of the magic that goes into fulfilling the perfect honeymoon, perhaps the most important tip to a pleasant trip is to take it easy. It can be tempting to fill every day with exciting activities, but the best parts of any honeymoon often come in the cracks of downtime: the nap after a gourmet breakfast; the long night laughing on the balcony; the lazy beach day; or the afternoon hike which stretched into the evening's dinner plans, but would lead down a path that would end up opening to the most beautiful sunset of the entire trip.
While it's understandable to want to make the most of your once-in-a-lifetime honeymoon, stay mindful not to stretch yourselves too thin. Limit your travel days, try to spread apart any pre-planned excursions, never rush to a meal, and don't be afraid to skip out on something. Your life partner and a beautiful place - what more do you really need?

In case you missed it:
Honeymoon Inspiration: 8 New Destination Guides Added to the Traveler's Joy Collection
5 Honeymoon Road Trips That Prove the Journey is the Destination