As one of America's top honeymoon spots, Maui has no shortage of exceptional restaurants. From casual beachfront dining to sophisticated farm-to-table hotspots, honeymoon couples can find it all.
Heading to Hawaii for your once-in-a-lifetime vacation? These acclaimed restaurants rank as our favorite for a honeymoon trip to the island of Maui.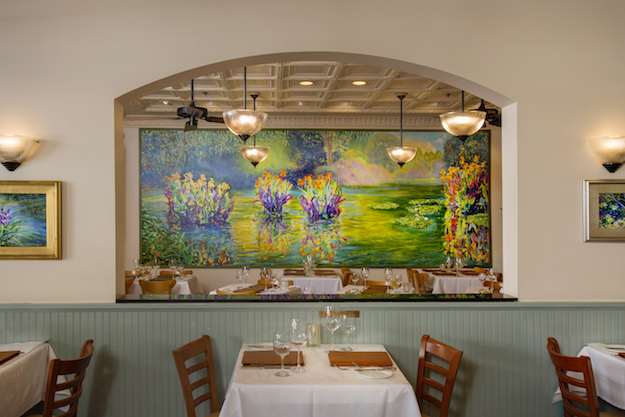 There are no oceanfront views or mountain settings here, but the overall excellence of this downtown Lahaina gem will create plenty of memories. Expect delicious seafood and American-inspired cuisine merged with superior service in an elegant setting. The Maui Onion and Sesame Seed Crusted Ahi Tuna entree is exceptional and just one of several featured items likely to leave you thoroughly satisfied.
Situated on Maui's gorgeous North Shore, this world-famous restaurant is a must-visit destination for honeymooners. On top of amazing ambiance (thanks to authentic Polynesian decor) and extraordinary views (the restaurant is located right on the beach), couples will also be enthralled by the selection of fresh Hawaiian fish brought daily by the restaurant's fishermen. All in all, this is one superb dining experience you won't want to miss.
Located in a plantation store that has been charmingly restored, chef Bev Gannon has created one of Maui's most memorable and delicious dining experiences. With its vibrant colors, high ceilings and open-aired feel in an "upcountry" location, the restaurant is relaxing and inviting. The cuisine is American-inspired with "hints of Asian overtones" and made from fresh island ingredients. The tropical cocktails are also excellent.
We're huge fans of this beautiful farm-to-table restaurant in Central Maui. The restaurant, which sits on Maui Tropical Plantation, is surrounded by farmland and the lush Waikapu Valley. Newlyweds can expect seasonal, local ingredients, and a diverse menu, highlighted by standouts like the Taro Leaf Risotto, Sliced Fish Crudo with Smoked Avocado Puree, and Kauai Prawn & Fish Coconut Curry. Be sure to arrive early to sample their creative cocktail list, which includes favorites like the Maui Gold Fashioned and The Hi Life, made from three different types of rum, plus mango, hibiscus, vanilla, and lime.
At this laid-back joint, enjoy some terrific pizza made from an impressive hand-built wood burning oven, plus the ingredients are all organic, the meats nitrate-free and the chicken free range. Simply, it's tasty, healthy pizza served in a cool environment and funky town. What more could anyone want?

In case you missed it:
The Top 8 Things to Do on a Maui Honeymoon
Honeymoon Road Trip Itineraries: Maui's Road to Hana
Image courtesy of Lahaina Grill