Honeymooning in the U.S.? You'll be surprised how many small towns in America offer a romantic, honeymoon-worthy escape.
Couples who prefer quieter pleasures will be especially taken by the one-lane roads, charming boutique hotels, mom-and-pop restaurants, and generally relaxing ambiance. Whether you're a West Coaster looking for a convenient desert retreat or wine-country getaway or a North Easterner with just two days for a mini-moon in the country or on the mountain, there's something for everyone in the U.S.
Not to mention, the best small towns in America promise to check all the prerequisite honeymoon boxes: privacy, flexibility, amenities, attentive service, and, of course, romance. Read on for a few of our favorite towns.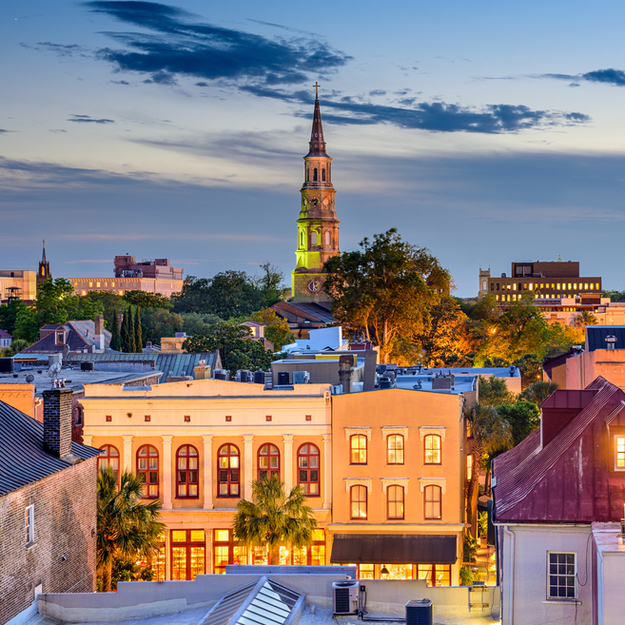 Charleston, South Carolina
The crown jewel of South Carolina's low country is brimming with historic and modern charms--plus plenty of southern hospitality to boot. From the harbor to the beaches and the vibrant contemporary arts scene (don't miss the College of Charleston's Halsey Institute of Contemporary Art, on Calhoun Street), the city's best spots are centrally located. Case in point: The city's restaurant-of-the-moment, Husk, right on Queen Street. Here, award-winning chef Sean Brock serves revamped low country dishes made with seasonal heirloom ingredients in an old Southern Victorian home. (The menu changes frequently, but options like cornmeal fried North Carolina catfish, with Anson Mills Heirloom rice, shrimp curry, watercress and fennel salad, are standouts.)
After dinner, head to the Bar at Husk, across the alley in a renovated brick building, for post-dinner drinks. Or, walk a few blocks to Gin Joint, a speakeasy-style spot that offers classic cocktails and house-cured meats.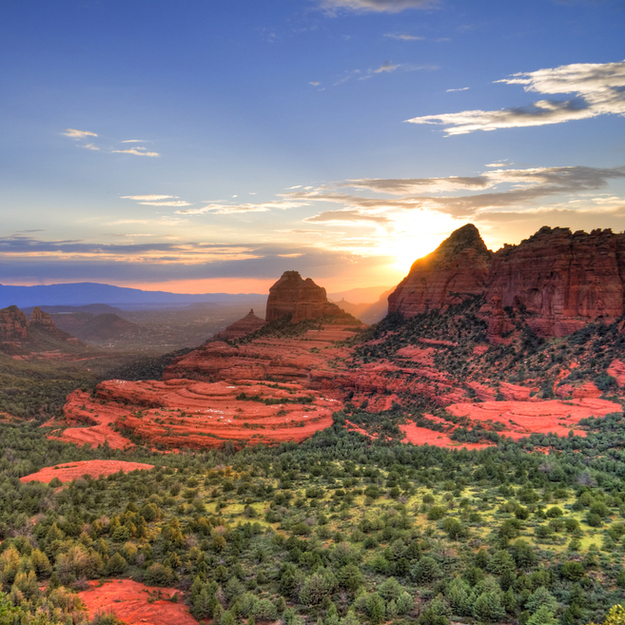 Sedona, Arizona
Take one look at the red rock formations, steep canyon walls, and verdant pine forests that surround this classic Southwestern town and you'll no doubt be wowed by the beauty of America. Then check into the pueblo-style Rosewood Inn of the Anasazi and your jaw will hit the floor. Each of the 58 rooms features handcrafted textiles and local artwork; throughout the hotel there are wood-burning fireplaces and intricate beamed ceilings.
After wandering the quaint downtown, popping into art galleries and shops selling crystals, take a seat at the bar and order a flight of tequila from the hotel's extensive spirits collection.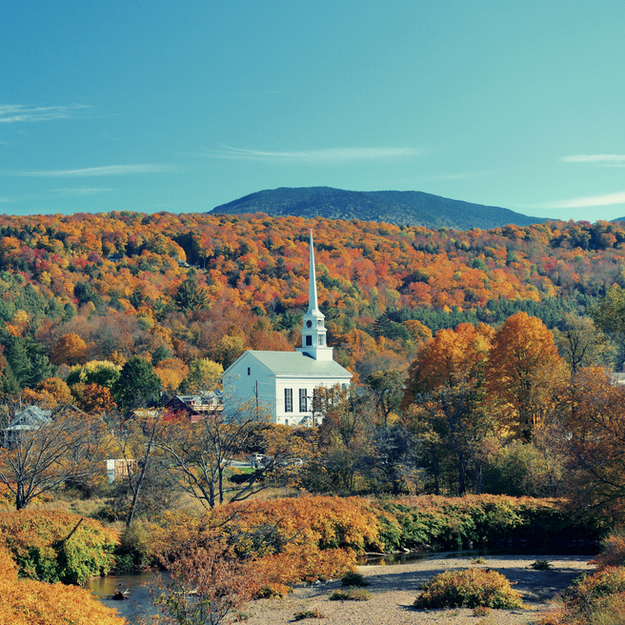 Stowe, Vermont
It's hard to beat the year-round New England town of Stowe. During spring and summer, flora and fauna cover rolling hillsides, criss-crossed by picturesque hiking and biking trails. Come fall, the land takes on a golden hue as leaf-peeping season begins (talk about road-trip potential!). In winter time, snowfall blankets the mountainsides, making it a skier's paradise. While a cold-weather honeymoon might not have as much inherent appeal as a Caribbean beach, consider the coziness factor after a few exhilarating runs down Stowe Mountain Resort, before sipping Champagne or hot toddies at a buzzing après ski bar.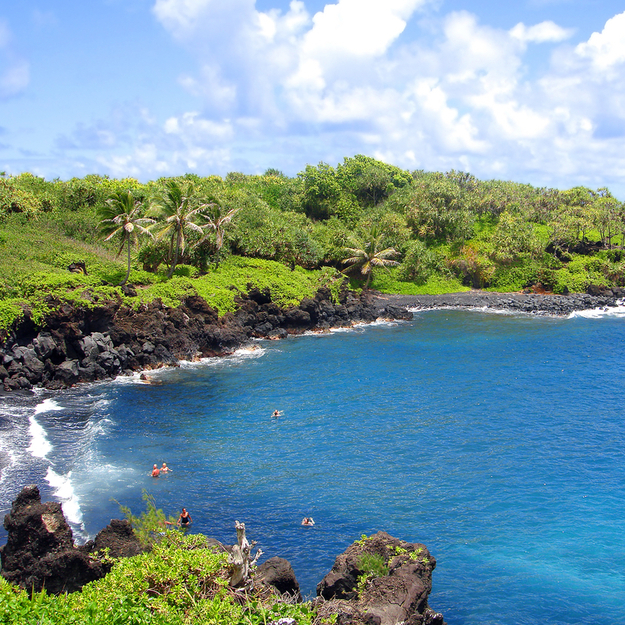 Hana, Hawaii
Most couples who honeymoon on Maui choose to post up in popular resort areas like Wailea and Kapalua. Adventurous twosomes will also rent car and drive the Road to Hana, a 64-mile scenic (yet slightly mind-bending) route that traverses from the island's west coast to the eastern shore, in the shadow of Mount Haleakal?. Toward the end of the journey is the historic town of Hana, a place seemingly lost in time (or straight out of the now-cancelled hit series Lost).
If you're smart, you'll spend the night at Travaasa Hana, a bungalow-style retreat fronting a gorgeous ocean, where it's ideal to spend a few nights escaping the world. Learn the hula, go fishing, take a horseback ride, or make the early-morning three-hour round-trip hike to Waimoku Falls, an unforgettable 400-foot surge of crystal-clear water.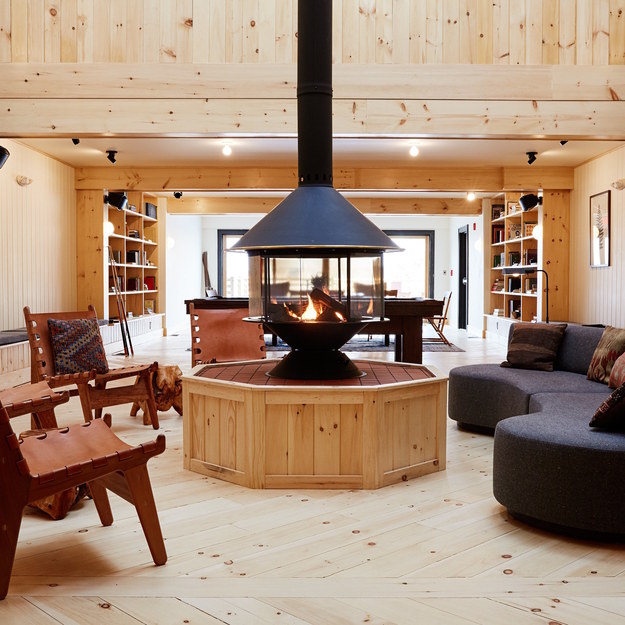 Image courtesy of Scribner's Lodge
Hunter, New York
Upstate New York's Catskill Mountains are the epitome of small-town goodness. Especially so in the village of Hunter, which as more than 20 acres of mountainside to explore during spring and summer, plus alpine skiing on adjacent Hunter Mountain during winter. Expect to rub shoulders with many a Brooklynite at the 38-room Scribner's Catskill Lodge, outfitted with custom-built furniture, vintage rugs, and whitewashed walls.
You won't have to go far for a delicious dinner: At the on-site restaurant, Prospect, Chef Joseph Buenconsejo sources ingredients locally for dishes like stinging nettle bucatini with smoked ricotta, fennel garlic sausage, and chili flakes. Afterward, retreat to the cozy outdoor fireplace with your custom s'mores kit for a late-night delight.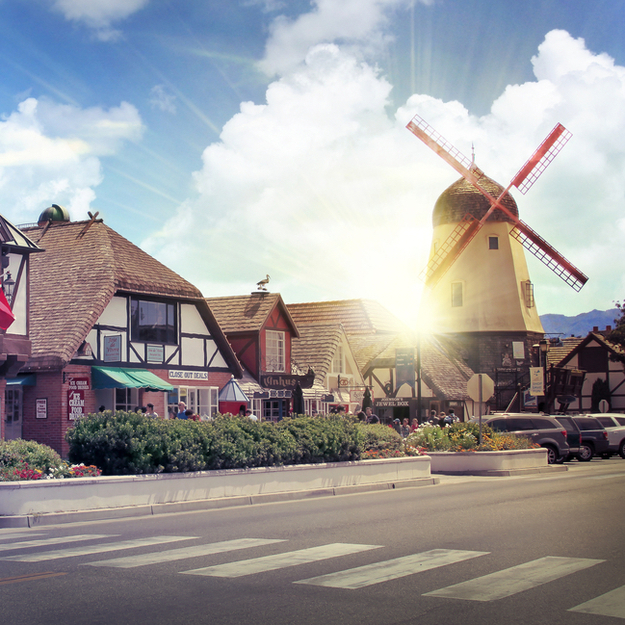 Solvang, California
Driving into this small southern California town will feel like you've taken a wrong turn off Highway 101 and landed in Holland. All around is Danish-style architecture, including a classic towering windmill, thanks to the town's Dutch settlers. The singularity of Solvang will capture your heart--and palate: The city is located smack-dab in the Santa Ynez Valley, a classic viticultural destination located halfway between Paso Robles and Santa Barbara. (It was made famous in the Oscar-nominated film Sideways.) The area has more than 300,000 acres of vine-covered landscapes, which you can take in at large estates and small boutique wineries. Also don't miss the Old Mission Santa Inés, an early-1800s Franciscan church.

In case you missed it:
Traveler's Joy Adds 5 New Honeymoon Destination Guides in 2018
Crank Up the Romance by Adding These Experiences to Your Honeymoon Registry