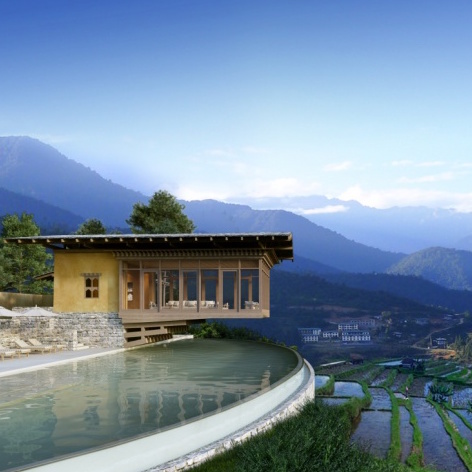 Image courtesy of Six Senses


Maybe you've already been to Paris. Or the Amalfi Coast just doesn't sound wanderlust-y enough. Perhaps it's not the "where" so much as the "why" -- i.e. the honeymoon is the one time in life you can park it on some far-flung beach and ignore work emails (without receiving any side-eye from your coworkers back home). There are plenty of reasons why a far-flung post-nuptial getaway is the ultimate escape -- all you need to do is pick the perfect place.

If you've never been on safari, consider checking Africa off the bucket list. But look beyond the typical land cruiser game-drive experience and try gorilla tracking in Rwanda. Those willing to brave the cold should head for the otherworldly landscapes of Iceland or the frozen tundras of Antarctica by luxury cruise ship. (Promise there will be plenty of opportunities for romance -- and warmth -- in between glacier treks and excursions to spot penguin colonies!) If you're after a profound cultural experience, the Kingdom of Bhutan offers magical landscapes and staunch Buddhist communities, while Cambodia is home to both remote beaches and jungle-shrouded temples.

While an exotic honeymoon will no doubt require extensive travel and planning, the chance to go someplace wholly original is a honeymoon bragging right you really can't pass up, right?!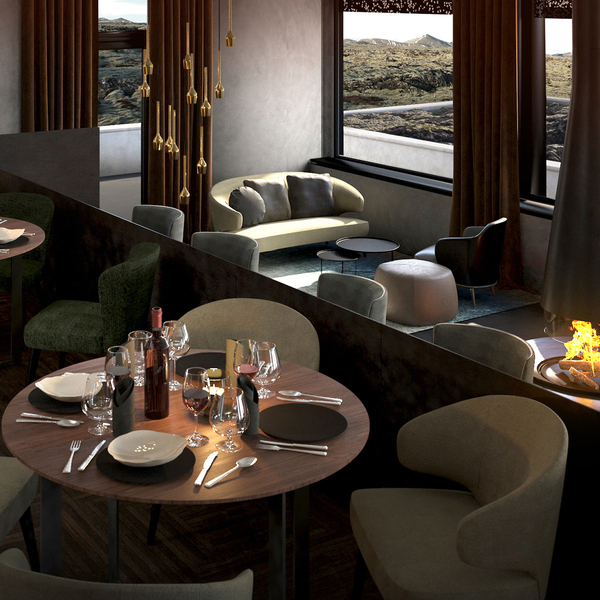 Image Courtesy of The Retreat at Blue Lagoon Iceland
Iceland
This Nordic nation has seen a major development boom in the last few years. While it's no longer a secret, it remains an adventure-seeker's paradise. Trek to the Golden Circle to spot frozen waterfalls, snap pictures in front of towering Church Mountain, search for the Northern Lights on the Snaefellsnes Peninsula, or explore the buzzing capital of Reykjavík, filled with both high-concept New Nordic restaurants and rowdy Irish pubs.
This year offers even more reasons to go, following the summertime opening of The Retreat at Blue Lagoon Iceland. The 62-room luxury hotel is located on the same site as the country's famous geothermal spa, giving couples access to their own private section of the lagoon, plus sweeping views of 800-year-old lava fields.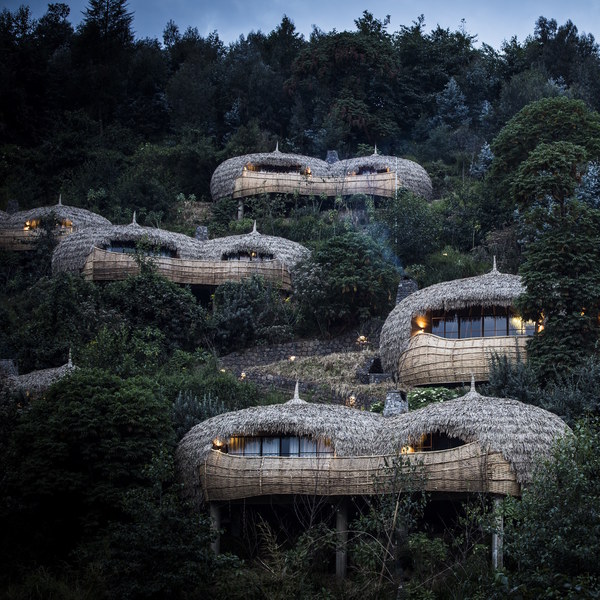 Image courtesy of Wilderness Safaris
Rwanda
The delicate ecosystem of Volcanoes National Park is home to one of the last remaining populations of mountain gorillas. From the new Wilderness Safaris' Bisate Lodge, you can trek to spot these critically endangered animals, as well as hike to Karisoke, site of Dian Fossey's research camp. The chance to witness these majestic primates in their natural habitat (the selfie potential is off-the-charts!) will no doubt be a life-changing experience.
Bhutan
You'll never feel so small as you do standing in the shadows of the towering Himalayan Mountains, the setting for this Buddhist kingdom. By law, at least 60 percent of the country must remain forested for future generations; the natural landscapes -- from snow-capped peaks to high-altitude deserts and rhododendron forests -- offers jaw-dropping scenery like no place else.
Couple that with a vibrant mosaic of cultures, peoples, and religion, and it's hard to say what will be most memorable from your trek across the country (which you can do with Aman Resorts, or, by year-end, Six Senses).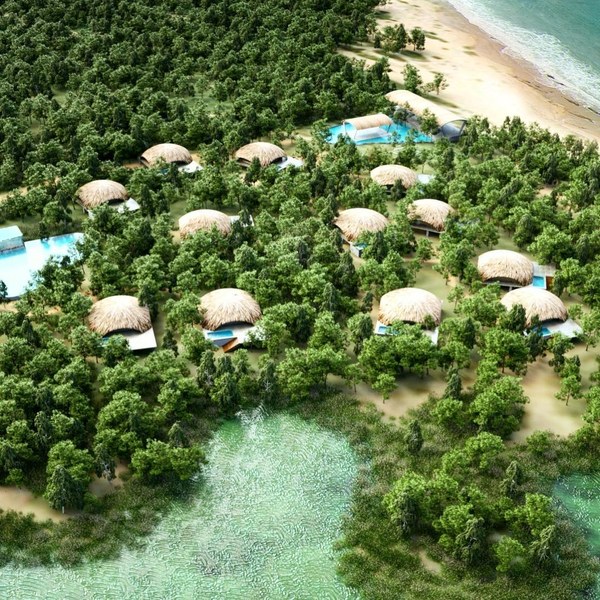 Image courtesy of Uga Escapes
Sri Lanka
You may not be able to point out this Indian Ocean island nation on a map, but that doesn't mean it should be overlooked. The opposite, in fact: Sri Lanka is filled with towering Buddhist temples, mountain-side tea plantations, gorgeous beaches, world-class surf breaks, booming metropolitan cities, and national parks (home to safari lodges, leopards, and elephants). Plan your loop around the island with a top regional specialist, like ATJ (Asia Transpacific Journeys).
Japan
Whether you choose a city break in Tokyo, a gut-busting foodie tour of Osaka, a time-traveling experience in Kyoto, a traditional stay in one of Hakone's ryokans (traditional inns), or a glamping escape in the shadows of Mount Fuji, the possibilities for cultural immersion are staggering in a multifaceted country like Japan.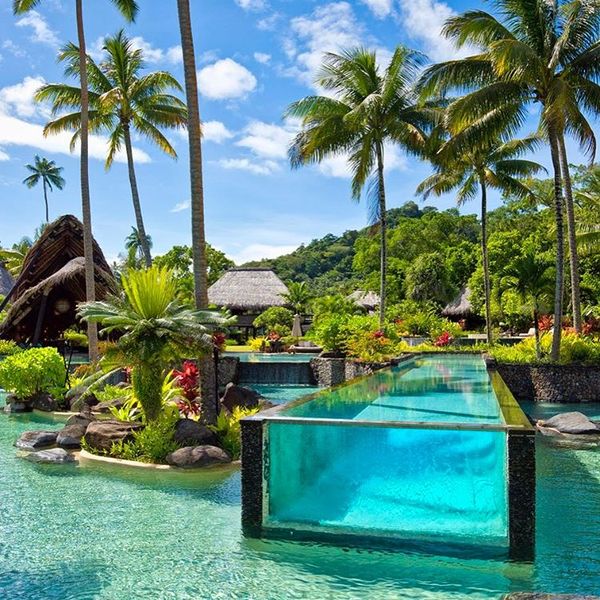 Image courtesy of Laucala
Fiji
For years, Fiji has been the middle child of the honeymoon hit list -- sandwiched somewhere forgettable between queen bee Bora Bora and sexy newsmaker the Maldives. But this year, that all changes as the South Pacific archipelago debuts a Six Senses next month (with 24 villas, a tasting table restaurant, top-notch spa, and more white-sand beaches than you can count), on top of the recently debuted Kokomo Private Island and the ever-exclusive Laucala (which Miranda Kerr reportedly chose for her honeymoon last year).
Cambodia
Explore ancient temples, learn to make a Buddhist offering, dine in colonial cafés, and cruise the Mekong River by boat. A journey around the Southeast Asian country of Cambodia is filled with honeymoon-worthy bona fides. Not to mention you can visit the iconic Angkor Wat temples, in Siem Reap. (Expert tip: Visit the must-sees in reverse, ending at Angkor Wat for sunset, instead of sunrise, when it's crowded with hordes of tourists and the light is actually less than ideal for pictures.)
After all that exploration, relax on powdery beaches at a private-island resort like Song Saa, or at the new Alila Villas Koh Russey, on the unspoiled "Bamboo Island."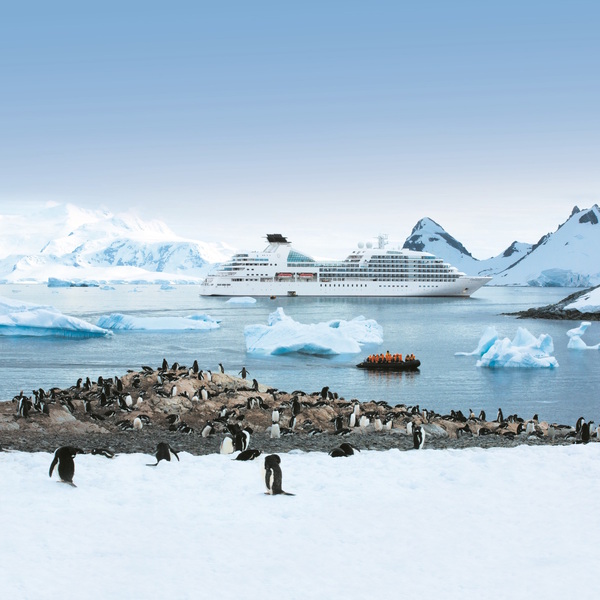 Image courtesy of Seabourn
Antarctica
You may think the bond between you and your soon-to-be spouse is as close as it can get, but board a cruise ship, bound for the frozen tundras of Antarctica, and you'll find the true sense of togetherness. Among the polar icecaps and snow-covered landscapes, stretching as far as the eye can see, you'll have only each other -- and the occasional penguin or whale -- for company.
But don't worry, there are plenty of luxuries, like multi-course tasting menus and imported Champagne, aboard an all-suite Seabourn Quest -- this is your honeymoon, after all!

In case you missed it:

7 Foolproof Ways to Save on a Honeymoon
The Top 10 Hotel Amenities to Add to Your Honeymoon Registry