Whether staying at a five-star resort like the Four Seasons or a boutique gem like Arenas Del Mar, newlyweds will likely have the opportunity to take advantage of incredible hotel amenities while on their honeymoon.
From couples spa sessions to romantic private dining experiences, we've listed 10 of our favorite hotel amenities below you'll definitely want to add to your honeymoon registry.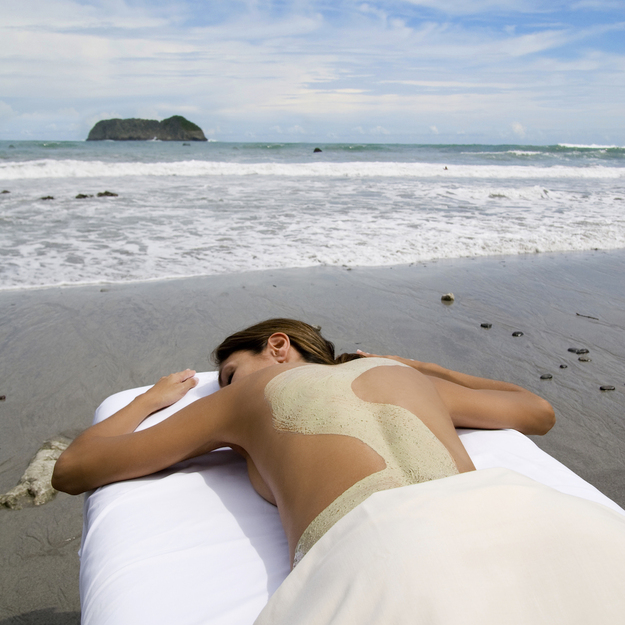 Image courtesy of Arenas Del Mar Beachfront & Rainforest Resort
Spa Session
Since many hotels feature award-winning spas, be sure to set aside some time to rejuvenate the mind and body. For instance, at Arenas Del Mar Beachfront and Oceanfront Resort in Costa Rica, couples can completely relax and unwind at Las Brisas Wellness Center.
On top of an ocean view lounge, the spa offers a wide variety of body and face treatments, including side-by-side massages, energizing coffee scrubs, and detoxifying clay wraps. Honeymooners will especially want to consider the "Romantic Getaway Package", which includes an 80-minute couples massage, 50-minute yoga class, two glasses of wine, and a tour of your choosing (from Bird Watching to Sunset Walking to Night Walks).
Beach or Pool Cabana
With a cabana rental, newlyweds can enjoy total privacy, cozy quarters, VIP service, and often jaw-dropping views. Many cabanas at top resorts even feature flat-screen televisions, fans, private changing areas, and Wi-Fi.
Private Dining Experience
Most hotels can arrange a private dining experience for you and your significant other, such as dinner under the stars, on the beach, or on your private terrace.
Guests at Turtle Island in Fiji can book a romantic dinner under the stars on a floating pontoon in the middle of the island's beautiful Blue Lagoon. It doesn't get much better than that!
Lunch or Dinner
If your hotel features some magnificent on-site restaurants, be sure to add this item to your registry to ensure you'll have some memorable food and drink experiences. For instance, Four Seasons Maui at Wailea offers three impressive restaurants, including Wolfgang Puck's Spago.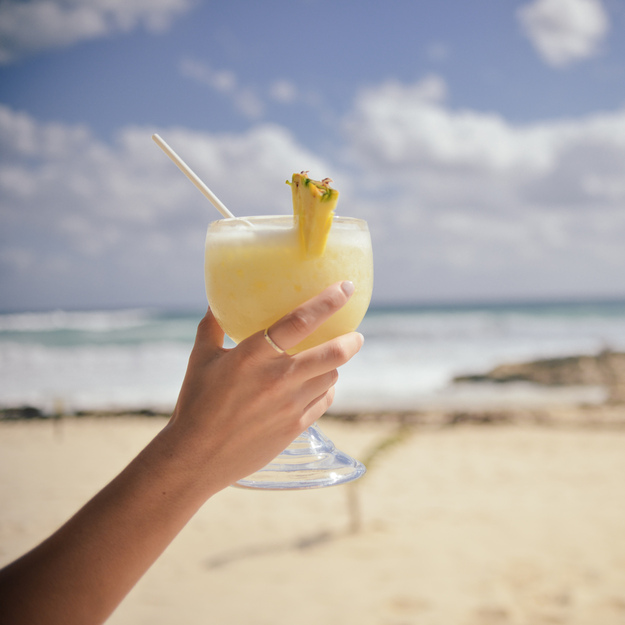 Honeymoon Cocktails
No matter if enjoyed poolside, on the beach, or at the lobby bar, mojitos and piña coladas taste great just about anywhere, especially if there's a terrific view of the day's sunset.
Brunch
From buttermilk pancakes to made-to-order omelettes, don't miss out on an unforgettable spread. Heading to Hawaii for your getaway? The Sunday brunch at Makana Terrace at the St. Regis Princeville features a carving station, hand crafted sushi, and specialty omelettes, among many more options. With panoramic views of the lush mountains of Kauai, this oceanside dining experience is truly spectacular.
Room Service
Whether you have a late night craving or prefer breakfast in bed, make a honeymoon moment by adding room service to your registry. In the meantime, check out 5 of our favorite room service spots in the U.S., which includes notable hotels in Hawaii, Napa Valley, New York City, Jackson Hole, and Vermont.
Resort Specific Activity
If your hotel offers unique experiences, don't be afraid to add them to your list. A few ideas include snorkeling, golf, tennis, sailing, cooking classes, and wine tasting. Check out your hotel's webpage to see all the amazing things you can do during your stay. Then simply add them to your registry list!
Fitness Activity
Shape up your body with a fitness session during your trip. If you prefer yoga or Pilates, book a class on the beach or try some sunset yoga. Other popular fitness services typically include boot camps, personal training sessions, and use of their sauna, steam room, and whirlpool.
Surprise Amenity
Many hotels can arrange for a unique amenity to be ready in your room upon check-in. A few of the most popular honeymoon surprises include fresh flowers, a bottle of wine, and chocolates.

In case you missed it:
POLL: What Matters Most to You When Choosing a Honeymoon Hotel?