Whether you're a seasoned cruise-goer or a sea-faring novice, there are plenty of reasons to consider honeymoon cruising.
From the obvious (you get to visit multiple once-in-a-lifetime destinations; there are more on-board amenities than you'd find at a hotel) to the more nuanced (you can bundle your expenses by booking a honeymoon cruise package; off-ship excursions allow you to experience a place like a local), the pros of a cruise honeymoon are endless.
On the flip side, cruising may not be for everyone. For example, those who prefer lots of privacy or a totally kid-free setting may have to make a few sacrifices. (And trust us, booking a "couples cruise" won't guarantee a romantic trip.) Couples should stack up their honeymoon "musts" against the cons of a cruise honeymoon and do plenty of research to pick the right voyage on the right cruise line.
Take a look at the essential pros and cons of honeymoon cruising to decide whether or not the open seas are for you.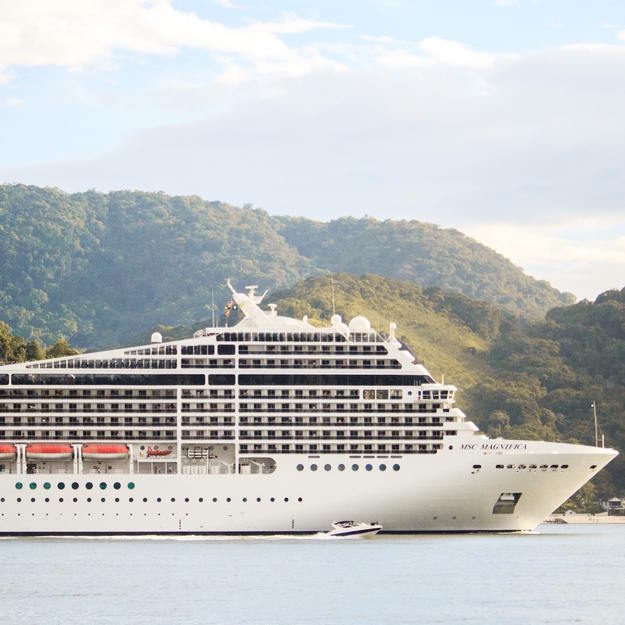 The Pros
Countless Destinations
One of the greatest benefits of honeymoon cruising is variety: Couples can visit multiple bucket-list places and world-class historic sites, all in one seamless itinerary. The route is already expertly mapped out; all you have to do is hop on and off of your floating hotel.
Just imagine: on a Mediterranean cruise, you can explore the Acropolis in Athens one day; on the next, live out your Game of Thrones fantasies touring the streets of old town Dubrovnik.
Budget-Friendly
Many lines offer cruise deals in which the state room, food, non-alcoholic drinks, and major on-board amenities are included. While rates can vary greatly depending on the voyage you choose, the season in which you travel, and, of course, the cruise line itself, couples can often take advantage of honeymoon cruise packages to bundle their expenses and save money.
Exiting Excursions
Not only are there enticing port of calls on every cruise voyage, but also endless possibilities in which to explore the destinations you visit.
Today's major cruise lines offer more than just historic sightseeing and shopping excursions: On Azamara Club Crusies, for example, couples can visit a sacred temple in Bangkok and receive a personal blessing from a monk; in Montegro, they can take a private cruise to a tiny island church to find hidden Baroque art. The options are limitless--and more personalized than ever before.
Something for Everyone
From the on-board amenities (full-service spas, celebrity chef restaurants, multiple pools, bars, decks, and more) to the on-land excursions (wine tastings, bike tours, painting classes), there is literally something for everyone on a cruise. This is especially great for couples who have different interests or who can't decide on just one honeymoon destination.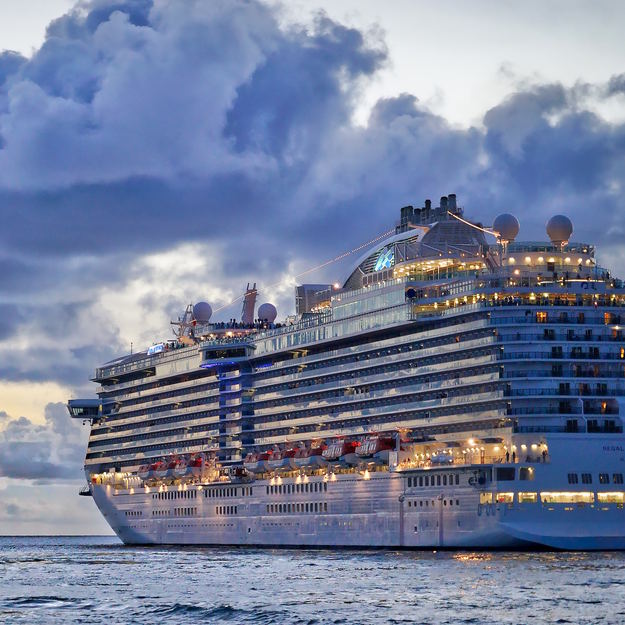 The Cruising Cons
Not Always All-Inclusive
While cruising is often a budget-friendly alternative to multi-stop, on-land trips, not all cruises are created equal. Each cruise line has a different price structure, and couples need to know what exactly is included in order to avoid a punch-to-the-gut tab at the end of their voyage.
As previously mentioned, most offer room and board, plus food, non-alcoholic beverages, and on-ship entertainment in the upfront price, with specialty on-board activities (spa treatments, high-end restaurant dining, Internet access) and shore excursions charged as extras.
High-end lines, such as Regent Seven Seas Cruises, Seabourn Cruise Line, and Silversea Cruises, price their voyages on a fully inclusive basis--everything from alcohol to shore excursions and staff gratuities can be baked into the fare. (Note that most cruise lines still charge for gratuity with service fee of up to $23 per person, per day added to your final bill; be sure to budget for this in advance.)
Lack of Privacy
The size of the vessel you choose will often determine how much privacy you'll experience. On a mega-ship (those with 3,500-plus passengers), it's rare to find a moment of complete solitudeoutside of your cabin.
If you're hoping for a more secluded vibe, pick a small- to mid-sized ship (800 to 1,499 passengers) or a boutique vessel (799 passengers or fewer). But while very small ships offer added privacy, they conversely lack anonymity (so don't expect to avoid Marge and Tom at breakfast every morning).
Lots of Families
Nothing against the kiddos, but crying babies in the pool and toddlers at the dinner table can seriously kill the romantic honeymoon vibes.
Mega ships tend to attract families due to their affordable rates and kid-friendly amenities (who doesn't love an on-board racetrack?). Avoid the issue altogether by booking a remote itinerary on a luxe small ship. The chances of sharing a snorkeling excursion with a bunch of 10 year-olds is far less likely when you're plying the seas of the Indian Ocean aboard an all-suite luxury yacht like the Crystal Esprit.
Days at Sea
This isn't just a heads-up for those prone to seasickness: Many voyages include one or more "days at sea," in which you're plying the open waters in order to reach the next destination.
If you're the seasick type or get stir crazy being cooped up in one place (even with the distraction of countless on-board amenities), either choose a shorter itinerary without days at sea or one that includes overnight ports of call, meaning you can spend at least one night on land.

In case you missed it:
5 Luxury European Cruises for Newlyweds