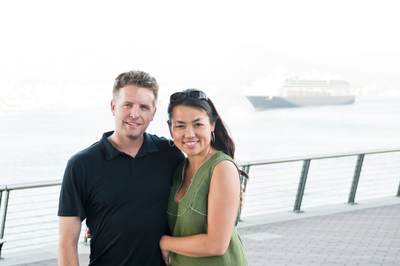 Choosing the destination and style for your honeymoon is a very personal decision. Depending on your priorities, you may be looking for relaxation, adventure, culture, luxury, or perhaps a little bit of everything. As cruising is an easy way to include many different types of activities in one trip, it's often high on the list for honeymoon options. But the idea of a cruise is very polarizing. Some find it to be a low stress way to see the world whereas others find it be too restrictive.
So how do you know if a cruise is the right choice for your honeymoon? We've broken down some of cruising's biggest pros and cons to help you figure out if you should grab your deck shoes and head out to sea.
PROS
See More, Travel Less
Quite simply, cruises make visiting multiple destinations easy. You won't need to spend a fortune to transit by plane, train, or bus from one country to another nor do you need to choose just one place.
Travel writer and photographer Alexandra Baackes says this is one of the best parts of cruising. "I enjoyed doing a 'destination survey' [in the Mediterranean] and getting to see such a vast array of destinations without having to unpack my suitcase or invest an entire trip in them. I now know that I love Santorini and am not too fussed with Rhodes -- valuable information for my inevitable return to Greece!"
Take the Planning out of Honeymoon Planning
Even for seasoned travelers, this is one of the more appealing reasons to opt for a cruise. Say goodbye to researching hotels or working magic with itineraries. A cruise will do all of that for you.
* Enjoy staying in the same room every night. Packing and unpacking is not required.
* No need to stress about food while you are on the ship with an abundant choice of restaurants. And for inexperienced travelers or those with dietary restrictions and/or food allergies, having a safe source for food can also be a help in boosting your travel-confidence.
* Activity planning is also easier as you make your choices for your destination-based excursions before you even leave the dock.
Tailor Your Voyage
If you are worried that a cruise won't give you the personalized trip you hope for, fear not. Many cruise lines have stepped up their game in the luxury, spa, entertainment, and cuisine departments in order to offer more specific and tailored cruise experiences. Some are even running themed sailings, booking specific musical artists or hosting food and wine events like Holland Cruise Line's Culinary Arts Program.
And if indulging in the spa is a must on your honeymoon itinerary, some ships are now equipped with entire spa sections that include treatments, restaurants, and even specialty cabins. Check out Celebrity's AquaSpa for a truly 360-degree spa cruising experience.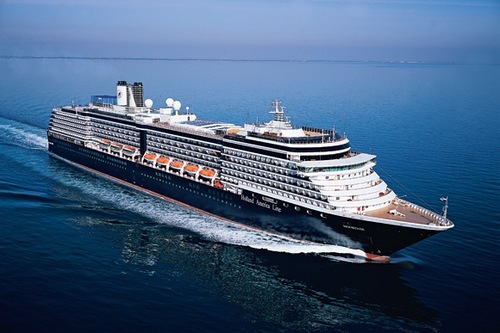 CONS
Excursion Expense
While it may be a time saver to book your land excursions with your cruise operator, it may not be a money saver as the prices of day trips tend to be a lot higher than prices found on land. It seems like an easy fix to then book your excursions independently, but remember that this may defeat the purpose of letting the cruise keep your trip low-stress.
Also, you may find the perfect excursions offered through the cruise line, however the most popular choices also tend to book up quickly and can be over-planned. Frequent traveler and experienced cruiser Jason Speenburgh says: "The cruises I've taken have offered a fantastic array of choices from easy to moderately adventurous. They are always perfectly organized, but often to a fault."
Cramped Quarters
There are many options when choosing a cabin on a cruise, but most of them will not find you marveling at value for money. Short of choosing the most luxurious stateroom, cabins are notoriously small on square footage.
If you are envisioning glamorous and impressive honeymoon digs, a cruise stateroom could be a disappointment, especially as you will be staying in the same room for the duration of your voyage.
Hard to Get off the Beaten Path
Once your ship docks, you'll have a short period of time to jump on land and explore. Depending on your itinerary, your window may be well over 24 hours or under 12. This means that doing anything a considerable distance from the dock could be difficult, and traveling to hard-to-reach destinations may be impossible due to these time limits.
If you are looking for off-the-beaten-path destinations in general, a cruise may not be the best option, even if in theory it's the right fit for your other travel criteria.
Do you think a honeymoon cruise is right for you? Share your thoughts over on Facebook.