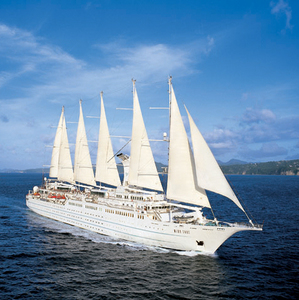 Whether you'd rather set sail on the open seas of the Mediterranean or simply take it easy on the winding waters of the Danube or Rhine, consider these five luxury cruises for an ultimate European honeymoon experience that will guarantee plenty of relaxation and maximum exploration.
Regent remains one of the top all-around choices for a memorable European honeymoon. Along with superior service, the entire fleet offers all-inclusive fares that include wine, beer and cocktails, and unlimited shore excursions. Plus, the company is one of the few in the business that offers all-balcony, all-suite ships.
Meanwhile, the ships feature up to four gourmet restaurants, a fitness center and spa, lounges, a theater, a casino and a pool. Some cruises even provide guest lecturers and themes, like history or food and wine. Current itineraries offer trips all over the Mediterranean, including the Greek Isles, numerous Black Sea ports, the Italian and French Riviera, and Baltic highlights featuring the fjords of Norway.
If romance is what you're looking for, then Silversea has you covered. The company offers six luxury ships that vary between 132 and 540 guests, but always manage to maintain a sense of intimacy. The all-inclusive ships feature a number of active pursuits to keep guests entertained, from culinary demonstrations to dance classes and to exercise classes. Some ships feature up to six restaurants, each one offering a different type of atmosphere and cuisine. Other highlights include big-screen movies, concerts, guest speakers and a small casino.
When it comes to on-shore trips, a variety of customized shore excursions make exploring historic cities and towns a lot easier. Currently, the line offers cruises to Eastern and Western Mediterranean destinations, plus trips to the British Isles and picturesque Baltic countries as well. One of my personal favorites is a 14-day excursion with stops in Denmark, Ireland, Scotland and even Iceland.
Equipped with towering white sails, Windstar stands out from the crowd with elegant sailing yachts that visit ports typically inaccessible to larger ships. The fleet was recently updated and offers luxury amenities and accommodations across the board.
Most ships carry a capacity of just 150 passengers, so don't expect larger-than-life facilities. However, do expect excellent access to water sport activities thanks to an on-board marina, romantic dining facilities and plenty of on-board activities to keep you occupied. Current European highlights include stops in Italy, the Baltic countries, Greek Isles, plus popular destinations in Spain and Turkey.
Viking is quite ideal for those newlyweds looking to explore inland Europe rather than typical Mediterranean port destinations like Barcelona or Athens. Viking's magnificent fleet is designed for European river travel and allows passengers to get to unique sites that would be otherwise inaccessible to a standard cruise line. In short, the ships are luxurious, intimate and modern, with each one featuring a restaurant, bar, sundeck and library.
On top of exquisite service and accommodations, the emphasis remains on the multitude of inland excursions available. With itineraries featuring the Rhine, Elbe, Danube and Seine Rivers, among many others, couples can visit much-coveted destinations like Prague, Berlin, Paris, Budapest, Amsterdam and Vienna.
Like Viking, Avalon is another luxury river cruise line that gives passengers the chance to float past beautiful city skylines, historic castles and gorgeous vineyards. The ships include modern and comfortable accommodations with suites available, plus excellent local cuisine, a fitness center, Sky Deck whirlpool, and more.
One of my favorite trips is a scenic float down the Moselle River in the heart of Germany's wine country to smaller, authentic destinations like Bernkastel, Cochem and Trier. Whether it's getting lost in the vineyards, exploring a hilltop castle or talking with the friendly residents at a local restaurant or pub, the journey is truly one-of-a-kind.