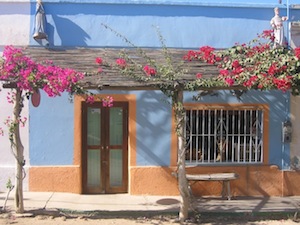 Whether its wandering around historic villages in Tuscany, visiting iconic structures like the Eiffel Tower, or exploring a secluded beach in the Caribbean, honeymoons are typically jam-packed with once-in-a-lifetime experiences. Don't let these moments pass by without capturing them effectively by camera. By following these few simple photography tips, newlyweds can come away with truly amazing snapshots of their favorite honeymoon moments.
Know Your Camera
It's important that you take a few hours to read your camera's manual. Learn about ISO speeds and how to shoot moving objects. Understand the camera language and settings and become proficient at shooting outside of the automatic mode. I guarantee you'll shoot better photos afterwards.
Snap Away
To capture that perfect image, sometimes it pays off to take more photos than you think you will ever covet. Now that doesn't mean you should go overboard and stage a photo shoot for a pine tree, but try and take shots from different angles and positions. When you get home, then you can sort though all of your images, edit, and find the perfect photo out of the bunch. This is a major advantage with digital photography today; the ability to make adjustments with your shots and get the exact photo you are seeking.
Also, remember that this is your honeymoon and you may only be in that moment, destination, or activity once in your life. Take the time to capture the scene and you'll be able to treasure it forever. Just don't lose track of the moment either.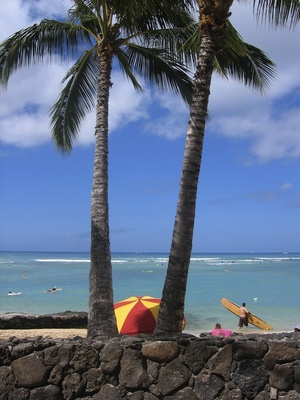 Don't Be Afraid to Ask
It's key in certain situations that you ask people to take photos of you both. Let's say you come across a scenic overlook in Florence but don't have a tripod handy to capture the photo. Don't be shy. If you don't speak up, you may ultimately end up having dozens of photos of just one person. Keep in mind that your honeymoon is a celebration of your new marriage, so your photos should reflect that. If you ask nicely, most people will be happy to take a quick snapshot. As a token of appreciation, you can also return the favor for them.
Get Permission First
When coming across an interesting photo opportunity that involves strangers, always ask them before you take their photo. Don't just snap away from a distance and then move on. This is considered rude and disrespectful. For instance, if you see a man selling colorful crafts at a village market and visualize the perfect snapshot. If possible, talk with him first and then ask if you can take his photo. Perhaps you'll develop a connection and learn something amazing about the crafts and his life story. You'll have background to your amazing photo and a great memory, too.
Protect Your Camera
Take care of your camera. Get a proper case and be careful around the beach and water. Sand and water can be quite harmful for a camera. Also, take your camera with you on the plane as carry-on baggage to prevent any mishaps or damage. Get a camera case that is comfortable for you to carry and not too heavy.
Get Up Early and Stay Out Late
Some of the best photos can be taken before 10 AM and after 3 PM. Due to the sun's position in the sky, this is typically when you can get the best use out of light. For example, the hour after sunrise and the hour before sunset are quite optimal for taking great photos. The light here should provide some depth to your images overall. The midday hours -- when the sun is high in the sky -- gives way to some challenging photo conditions and awkward shadows. However, when taking photos at this time, remember to frame the sun behind the camera to get the best shots.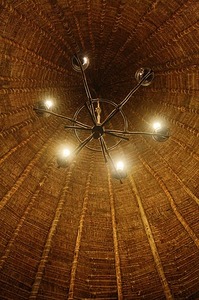 Know Your ISO
As a general rule of thumb, use 100/200 ISO speed for sunny outdoors photos and 400/800 speed for cloudy shots. Meanwhile, look to use 1600 ISO for night or dark indoors photos. The higher the ISO speed, the farther the flash range will be. Also, if your subject is far away, increase the ISO speed.
Get Creative
Don't always settle for those boring straight on shots every time. Instead, position yourself differently -- whether it be high or low -- to make an interesting snapshot. Also, think about staging different poses throughout your trip instead of the typical staged shot. Do something natural, make funny faces, or add motion to your image. In other words, make your shots stand out.
Finally, if you've been thinking about upgrading and buying a new camera, now may be the perfect time to do so with your honeymoon on the horizon. Consider adding a new digital camera to your honeymoon registry, too.