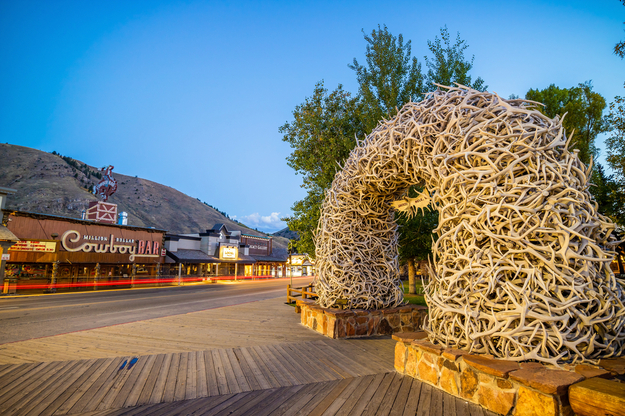 Considered the gateway to Grand Teton National Park and Yellowstone National Park, the Jackson Hole region has been a travel hotspot for many decades.
Meanwhile, with a world-renowned ski resort, a quaint and historic town with ample activities, and first-rate hotels and resorts, it's easy to see why Jackson Hole is also a go-to honeymoon destination - no matter the season.
With so much to see and do, it can be quite overwhelming for honeymoon couples to figure out exactly what they should spend their time doing while visiting.
To help you narrow down the options, we've highlighted the top 30 things to do on your Jackson Hole, Wyoming honeymoon. After you've found your "can't-miss" experiences, register for your honeymoon and start turning that dream getaway into a reality.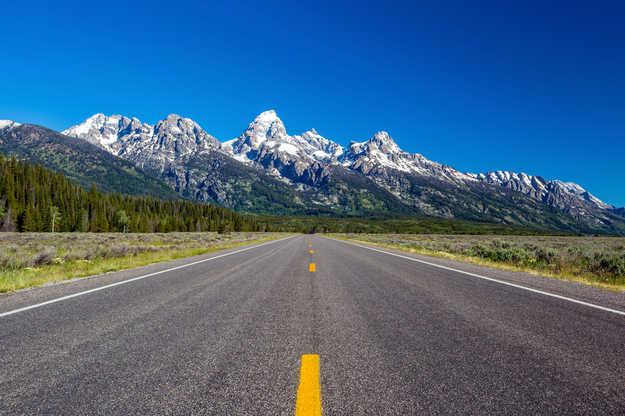 1. Visit Grand Teton National Park for epic hikes, incredible mountain scenery, and extraordinary wildlife viewing.
2. Go kayaking or canoeing with a reputable river sports outfitter. Our top picks include the Gros Ventre River, Jenny Lake, and the Snake River.
3. Get tickets for the Jackson Hole Rodeo to see bull riding, calf roping, barrel racing, and much more.
4. Take a scenic boat ride on Jenny Lake and visit nearby Hidden Falls and Inspiration Point.
5. Indulge in a rejuvenating spa treatment at a top-notch resort like Amangani, the Rusty Parrot Lodge, or the Four Seasons.
6. Experience a chuckwagon dinner for an authentic western dinner experience.
7. Ride the rapids of the Snake River on a whitewater rafting adventure. Take your trip with Teton Whitewater or Jackson Hole Whitewater.
8. Visit Yellowstone National Park, located a little more than an hour north of Jackson. America's first national park is truly marvelous and newlyweds should plan for at least one or two days there.
9. Walk around the historic town of Jackson, with a mandatory stop at Jackson Town Square for the daily shootout during the summer months.
10. Visit the National Elk Refuge. In the winter season, enjoy a sleigh ride through the snow.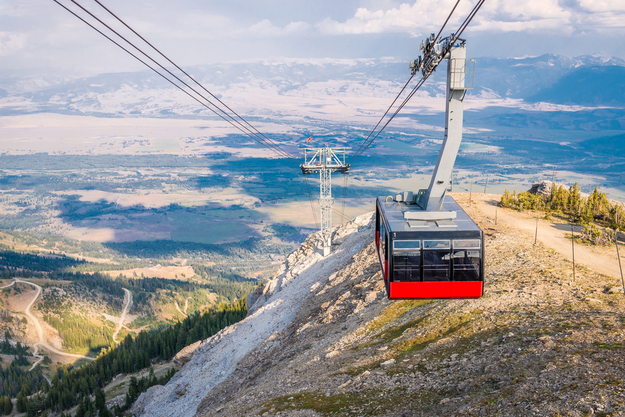 11. Take the aerial tram up 4,139 feet for 360-degree-views of the Tetons and delicious waffles at Corbet's Cabin. After soaking in the views, couples can take the return trip via tram or choose to hike back down.
12. Do some shopping around town. From renowned art galleries to western apparel shops to gift stores featuring locally made items, the town of Jackson has a bit of everything for honeymoon shoppers.
13. Tour the National Museum of Wildlife Art, home to more than 5,000 pieces of amazing wildlife art.
14. Visiting during the winter months? Go skiing or snowboarding at Jackson Hole Mountain Resort. The mountain averages 458 inches of snow each year.
15. Hop on two wheels for a memorable biking adventure. The region is packed with incredible mountain biking trails and even impressive smooth paved surfaces. In the winter, try fat tire biking amidst snowy terrain.
16. Enjoy expertly crafted cocktails at Glorietta, the signature restaurant at The Anvil Hotel in downtown Jackson.
17. Visit Brooks Lake Lodge for a weekend of snowmobiling, cross-country skiing, and cozy winter cabin-style accommodations. Traveling in the summer? Dive into fishing, hiking, canoeing, and horseback riding experiences.
18. Book a thrilling zipline excursion at Snow King Mountain Resort.
19. Go horseback riding for a peaceful and memorable ride through scenic terrain offering panoramic vistas. Spring Creek Ranch and Willow Creek Horseback Rides are both excellent options.
20. Snag a table for two at one of Jackson's most romantic restaurants such as Snake River Grill or The Bistro.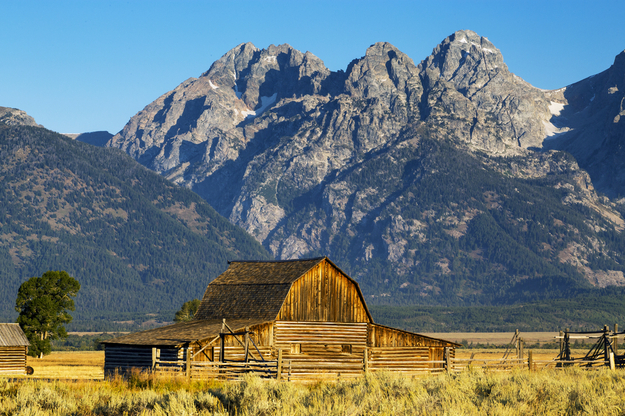 21. Head out on a guided fly fishing excursion. Prepare for a unique outdoor experience featuring wildlife viewing opportunities and spectacular views.
22. Embark on an unforgettable dog sledding tour. Full day excursions include lunch, warm beverages, and even a trip to local hot springs.
23. Experience live music at one of Jackson's best nightlife spots such as the Million Dollar Cowboy Bar or The Silver Dollar located in the Wort Hotel.
24. Fuel up with some coffee and breakfast at highly-rated spots like Persephone and Nora's Fish Creek Inn.
25. Search for bear, moose, elk, bison, deer, and more on a once-in-a-lifetime wildlife safari.
26. Enjoy a relaxing outdoor patio dining experience at places like The Deck at Piste, The Bird, or Cafe Genevieve.
27. Take a step back in time by visiting the Mormon Row Historic District, home to 19th century barns and buildings, plus dazzling views.
28. Hit the trails for some incredible hiking experiences. Jackson Hole is surrounded by gorgeous mountain terrain, flowing rivers, and pristine lakes, so be sure to explore these areas by foot. When it comes to day hikes, several of our favorites include Taggart Lake, Phelps Lake, and Snow King Mountain (featuring stunning views of town plus the Teton Mountain Range).
29. Drop your bags at one of Jackson Hole's top hotels or resorts. From Teton Village lodging options like Hotel Terra to excellent downtown accommodations like Hotel Jackson, the region boasts a wide range of properties that are a perfect fit for Jackson Hole honeymooners.
30. Explore beautiful backcountry wilderness by snowshoeing. It's easy to rent gear in town at Teton Mountaineering. Then head over to Grand Teton National Park or Game Creek Trailhead just south of town to start your adventure.

In case you missed it:
The Top 10 Honeymoon-Worthy State Parks in the United States